Chapter 1
The houses that lined the alley fell into two distinct categories: older houses and those built more recently. As a group, the newer ones were smaller, with smaller yards to match. Their clothes-drying poles often protruded into the alley, making it necessary for me to thread my way through the occasional screen of towels and sheets and undershirts. Over some back walls came the clear sound of television sets and flushing toilets, and the smell of curry cooking.
The older houses, by contrast, gave hardly any sense of life. These were screened off by well placed shrubs and hedges, between which caught glimpses of manicured gardens.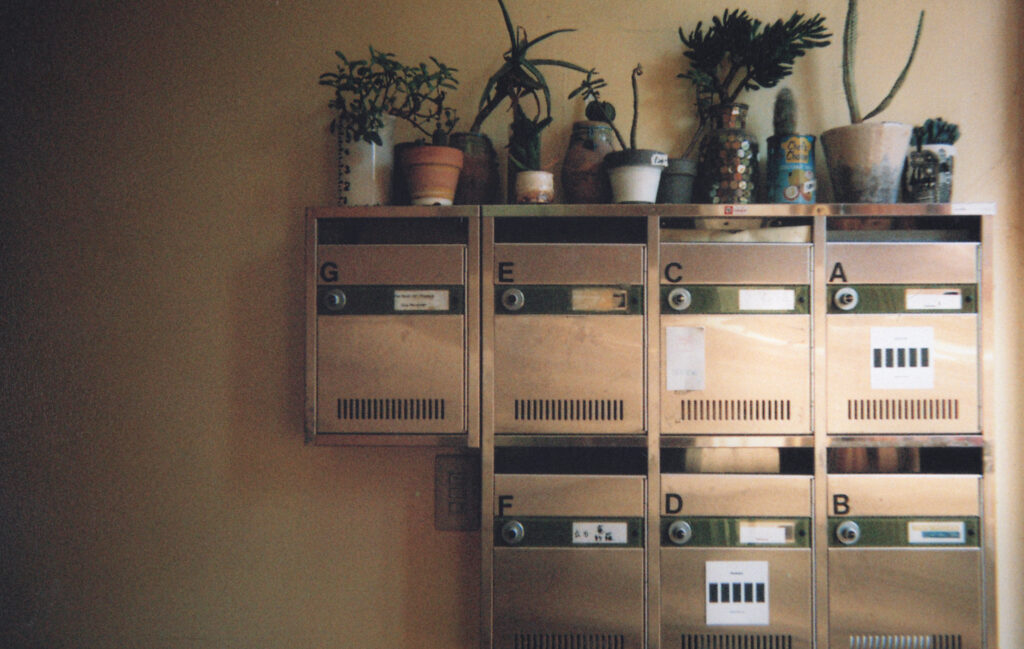 Chapter 2
That night, in our darkened bedroom, I lay beside Kumiko, staring at the ceiling and asking myself just how much I really knew about this woman. The clock said 2:00 a.m. She was sound asleep. In the dark, I thought about blue tissues and patterned toilet paper and beef and green peppers. I had lived with her all this time, unaware how much she hated these things. In themselves they were trivial. Stupid. Something to laugh off, not make a big issue out of. We'd had a little tiff and would have forgotten about it in a couple of days.
But this was different. It was bothering me in a strange new way, digging at me like a little fish bone caught in the throat. Maybe-just maybe- it was more crucial than it had seemed. Maybe this was it: the fatal blow. Or maybe it was just the beginning of what would be the fatal blow. I might be standing in the entrance of something big, and inside lay a world that belonged to Kumiko alone, a vast world that I had never known. I saw it as a big, dark room. I was standing there holding a cigarette lighter, its tiny flame showing me only the smallest part of the room.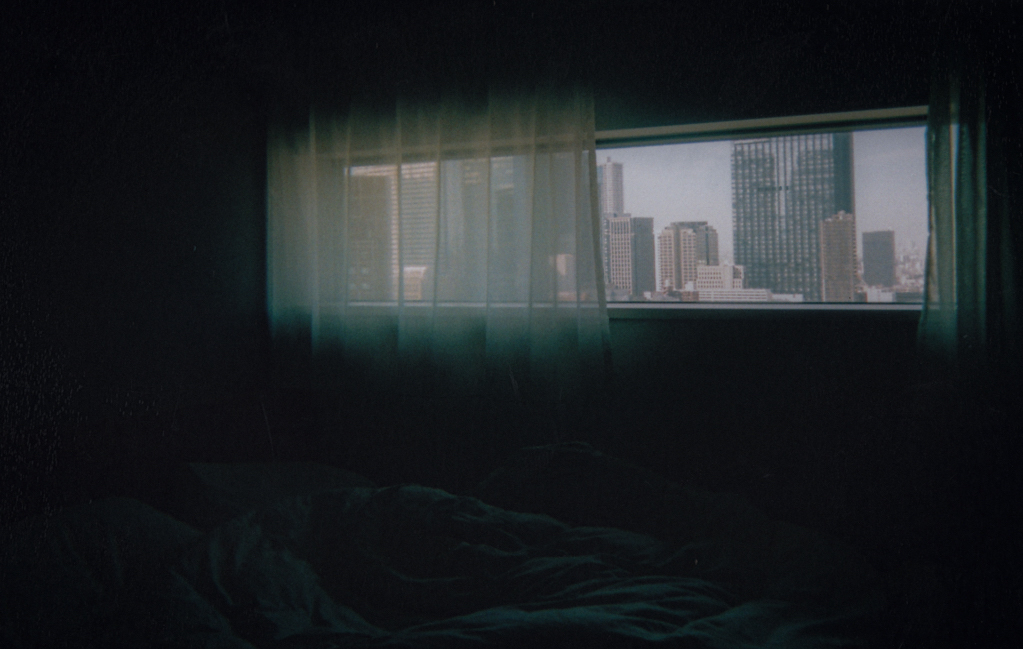 Chapter 3
Without answering the question, she said, "You live in a very strange place, don't you, Mr. Okada?"
Chapter 5
As happened each morning, I heard the wind-up bird winding its spring in a treetop somewhere. I closed the paper, sat up with my back against a post, and looked at the garden. Soon the bird gave its rasping cry once more, a long creaking sort of sound that came from the top of the neighbors pine tree. I strained to see through the branches, but there was no sign of the bird, only its cry.
There was no sign of anything. The place looked like a still, stagnant pool in which some enormous force had blocked the natural flow.
Chapter 6
What she did then was to shut herself off from the outer world. She closed her eyes. She closed her ears. She shut her mind down. She put an end to any form of thinking or of hoping. The next several months were a blank. She had no memory of anything that happened in that time. When she came out of it, she found herself in a new home. It was the home where she should have been all along. Her parents were there, her brother and her sister. But it was not her home. It was simply a new environment."
"Not once in my life have I managed to get something I really wanted. Not once. Can you believe it? You can't understand what it's like to live like that. When you get used to that kind of life-of never having anything you want-then you stop knowing what it is you want. I took her hand. Maybe it's been like that for you till now. But you're not a kid anymore. You have the right to choose your own life. You can start again. If you want a cat, all you have to do is choose a life in which you can have a cat. It's simple. It's your right… right?
Chapter 8
A life without pain: it was the very thing I had dreamed of for years, but now that I had it, I couldn't find a place for myself within it. A clear gap separated me from it, and this caused me great confusion. I felt as if I were not anchored to the world-this world that I had hated so passionately until then; this world that I had continued to revile for its unfairness and injustice; this world where at least I knew who I was. Now the world had ceased to be the world, and I had ceased to be me.
I began to cry a lot. In the afternoons I would go to a park-the Shin-juku Imperial Gardens or Yoyogi Park-to sit on the grass and cry. Sometimes I would cry for an hour or two at a time, sobbing out loud. Passersby would stare at me, but I didnt care. I wished that I had died that time, that I had ended my life on the night of May twenty-ninth. How much better off I would be! But now I could not even die. In my numbness, I lacked the strength[…]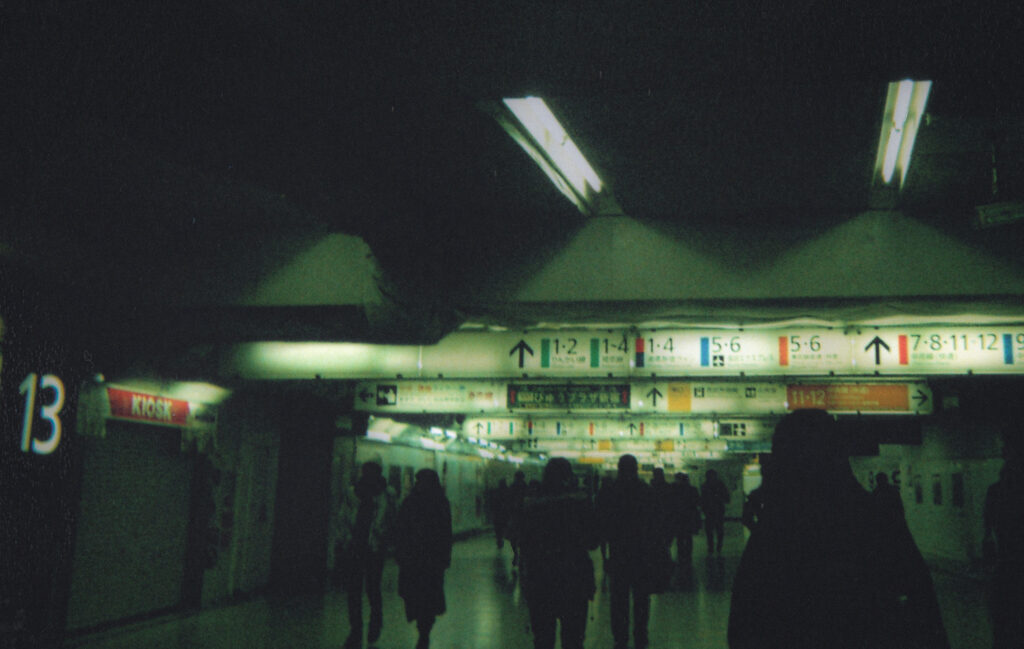 Chapter 9
"I can still picture everything that happened. I'm lying on my back and being swept along by the water. The sides of the stream tower over me like high stone walls, and overhead is the blue sky. Sharp, clear blue. I'm being swept along in the flow. Swish, swish, faster and faster. But I can't understand what it means. And then all of a sudden I do understand- that there's darkness lying ahead. Real darkness. Soon it comes and tries to drink me down. I can feel a cold shadow beginning to wrap itself around me. That's my earliest memory."
"You know, Mr. Wind-Up Bird, I sometimes wonder what it must feel like to die little by little over a long period of time. What do you think?
Unsure exactly what she was getting at, I changed my grip on the hand strap and looked into her eyes. Can you give me a concrete example of what you mean by that-to die little by little?
Well… I don't know. You're trapped in the dark all alone, with nothing to eat, nothing to drink, and little by little you die….
It must be terrible, I said. Painful. I wouldn't want to die like that if I could help it.
But finally, Mr. Wind-Up Bird, isn't that just what life is? Aren't we all trapped in the dark somewhere, and they've taken away our food and water, and we're slowly dying, little by little … ?
I laughed. You're too young to be so … pessimistic, 1 said, using the English word.
Pessi-what?
Pessimistic. It means looking only at the dark side of things.
Pessimistic … pessimistic … She repeated the English to herself over and over, and then she looked up at me with a fierce glare. I'm only sixteen, she said, and I don't know much about the world, but I do know one thing for sure. If I'm pessimistic, then the adults in this world who are not pessimistic are a bunch of idiots.
Chapter 10
I took the money from the envelope and put it in my wallet. The envelope itself I crumpled and threw in the wastebasket. So this was how secrets got started, I thought to myself. People constructed them little by little. I had not consciously intended to keep May Kasahara a secret from Kumiko. My relationship with her was not that big a deal, finally: whether I mentioned it or not was of no consequence. Once it had flowed down a certain delicate channel, however, it had become cloaked in the opacity of secretiveness, whatever my original intention may have been.
Brushing my teeth in the bathroom, I studied my face in the mirror. For over two months now, since quitting my job, I had rarely entered the outside world. I had been moving back and forth between the neighborhood shops, the ward pool, and this house. Aside from the Ginza and that hotel in Shinagawa, the farthest point I had traveled from home was the cleaners by the station. And in all that time, I had hardly seen anyone. Aside from Kumiko, the only people I could be said to have seen in two months were Malta and Kano and May Kasahara. It was a narrow world, a world that was standing still. But the narrower it became, and the more it betook of stillness, the more this world that enveloped me seemed to overflow with things and people that could only be called strange. They had been there all the while, it seemed, waiting in the shadows for me to stop moving. And every time the wind-up bird came to my yard to wind its spring, the world descended more deeply into chaos.
I rinsed my mouth and went on looking at my face for a time.
I can't find the image, I said to myself. Im thirty, I'm standing still, and I can't find the image.
When I went from the bathroom to the bedroom, Kumiko was asleep."
Chapter 13
In the cemetery, I found my own grave. There was nothing left for me. I felt truly empty, and knew that I should not have come back there. I hardly remember what my life has been like since then. I became a social studies teacher and taught geography and history in high school, but I was not, in the true sense of the word, alive. I simply performed the mundane tasks that were handed to me, one after another. I never had one real friend, no human ties with the students in my charge. I never loved anyone. I no longer knew what it meant to love another person.
Maybe I am, he said. Maybe he should never have spoken those words. Maybe I should never have heard them. As Mr. Honda said at the time, a person's destiny is something you look back at afterward, not something to be known in advance. I do believe this, however: now it makes no difference either way. All I am doing now is fulfilling my obligation to go on living.
Chapter 16
I left the man where he lay, still laughing, and approached the guitar case. Lowering it to the floor, I opened the clasps and lifted the cover. There was nothing inside. It was absolutely empty-no guitar, no candles. The man looked at me, laughing and coughing. I could hardly breathe. All of a sudden, the hot, steamy air inside this building became unbearable. The smell of mold, the touch of my own sweat, the smell of blood and saliva, my own sense of anger and of hatred: all became more than I could bear. I pushed the door open and went outside, closing the door behind me. As before, there was no sign of anyone in the area. All that moved was a large brown cat, slowly making its way across the vacant lot, oblivious of me.
---
Editor: Axel Wang
Words: Excerpts from The Wind-Up Bird Chronicle (1997), Book One: The Thieving Magpie, by Haruki Murakami, translated by Jay Rubin
Photography & Design: Axel Wang
---