In the summer of 2019, SYNONYM launched its first project space hidden away in Nakamura Kōen 中村公園, Nagoya 名古屋, an area known more for its shōgun history than tourism, art galleries or creative initiatives. Working with design studio mille-feuille, we transformed an old abandoned pachinko prize-exchange point, located on the ground floor of a 40-year-old residential building erected during the mid-Shōwa 昭和 era. The project space hoped to breathe fresh air into the local area and invite visitors to step into a somewhat unexpected world that's rid of any distraction.
Dancing around on the concept of geometrical shapes and layers amidst an implementation of different materials like concrete, wood and glass whilst optimising the limited natural light, the space is divided into two separate exhibiting segments connected by a set of steps. Determined to keep the heritage of the Kimura building alive, traces of history can still be witnessed from the exposed and decayed ceiling, drawing out a distinctive contrast to the minimal interior.
Operates considerably differently to a conventional art gallery, Space SYNONYM acts as a physical presence for SYNONYM's online platform, open to curatorial collaboration with an aim to blur the boundaries across disciplines and sectors, showcasing a variety of artwork, design and craft from both emerging and established creative talents.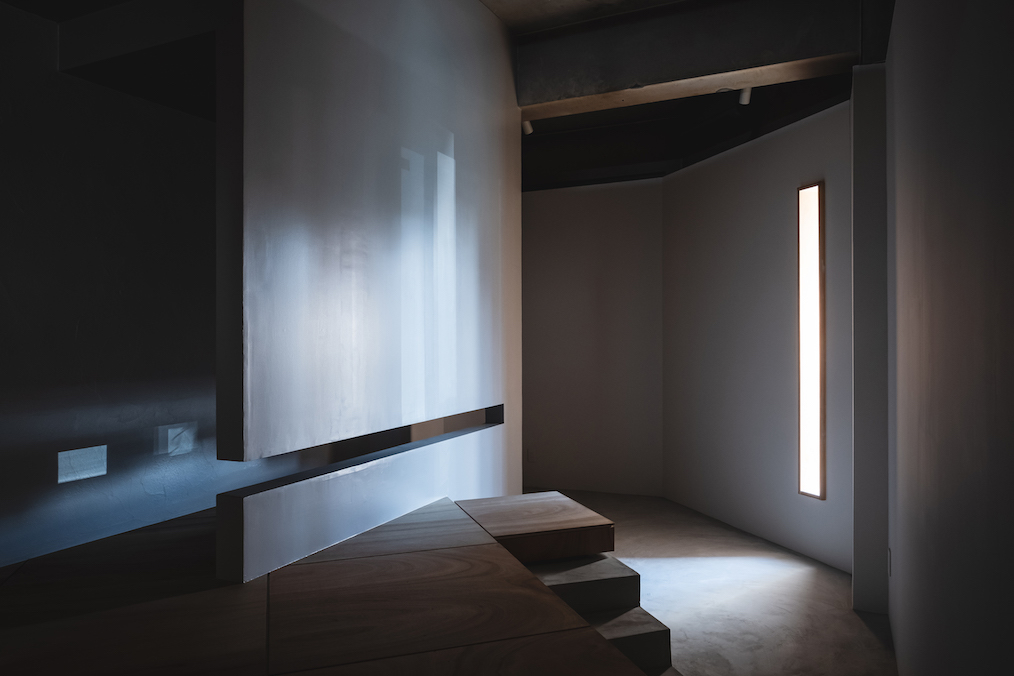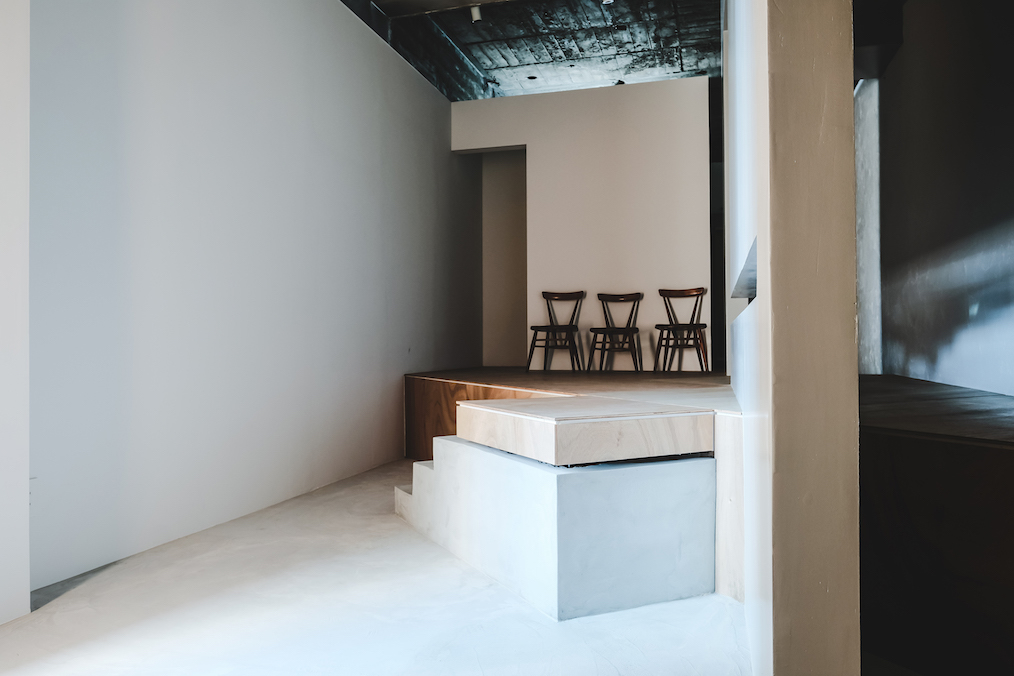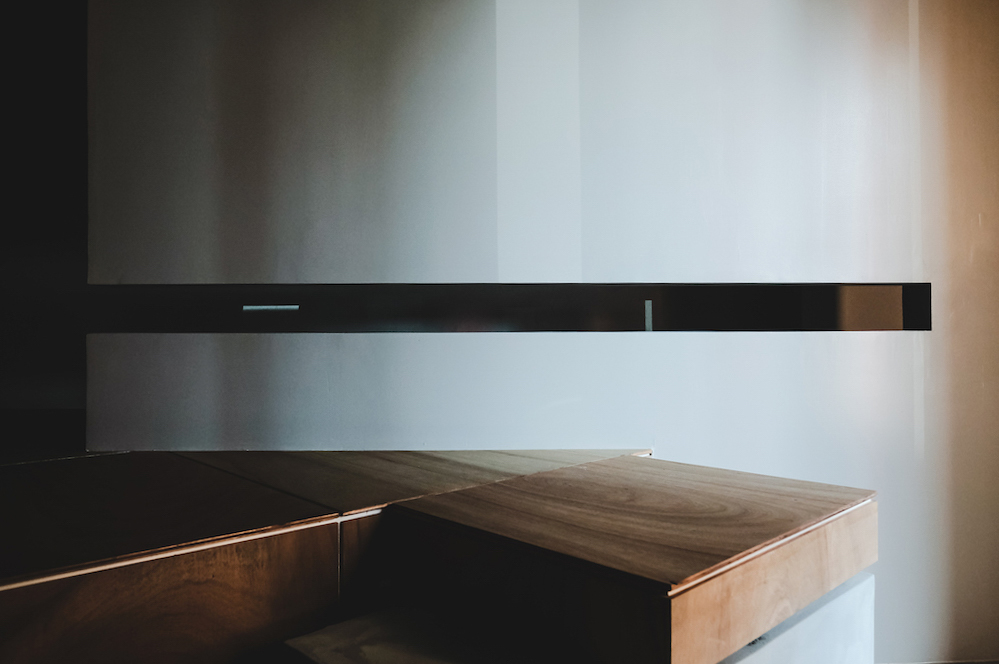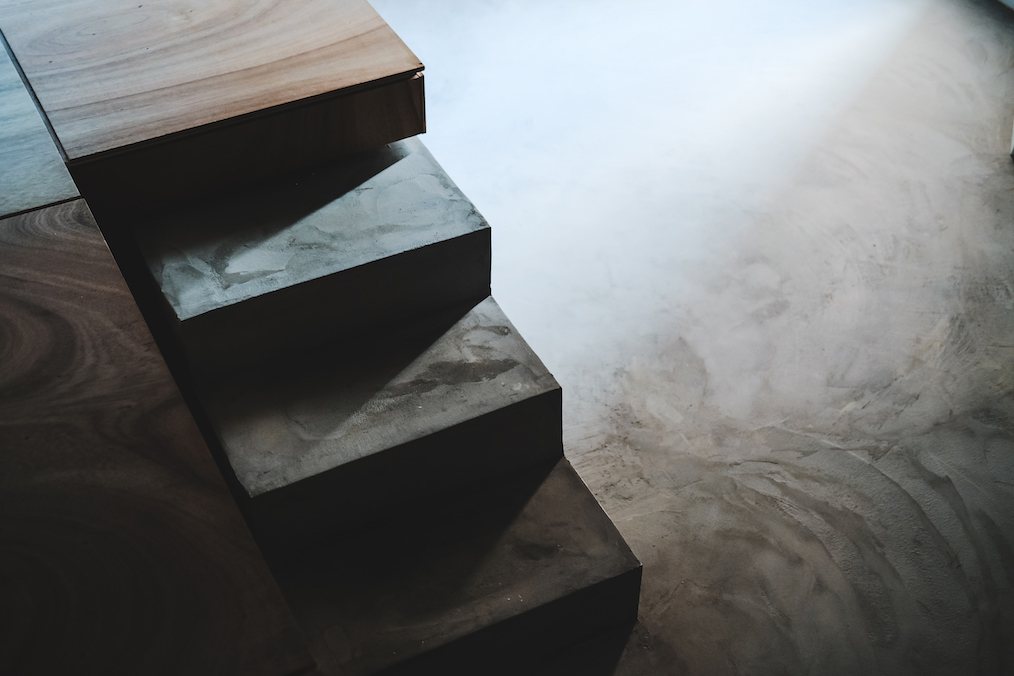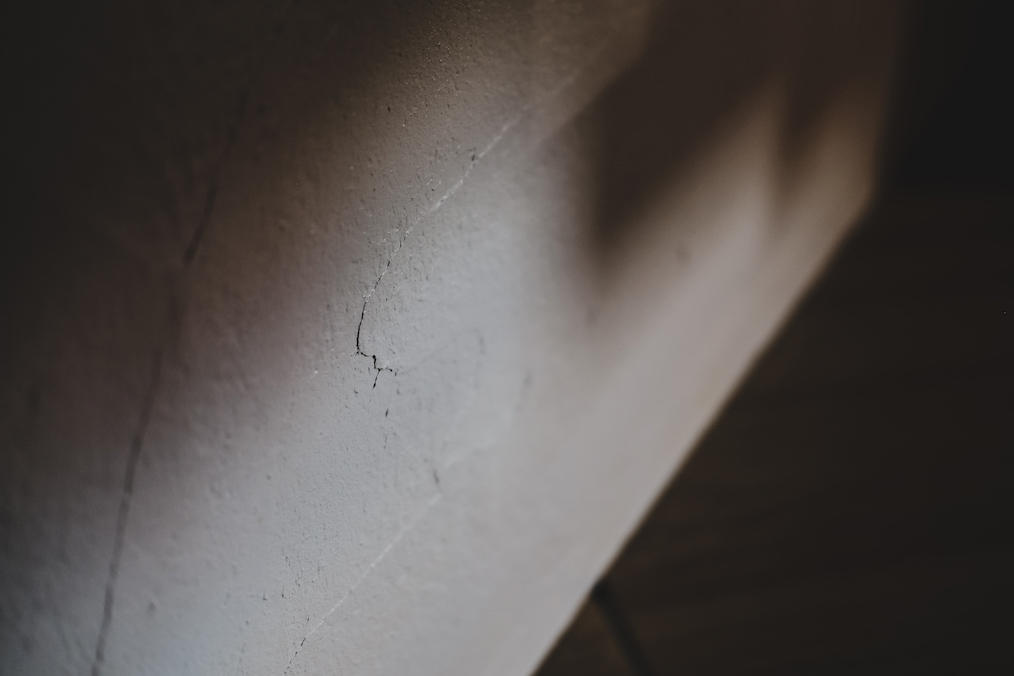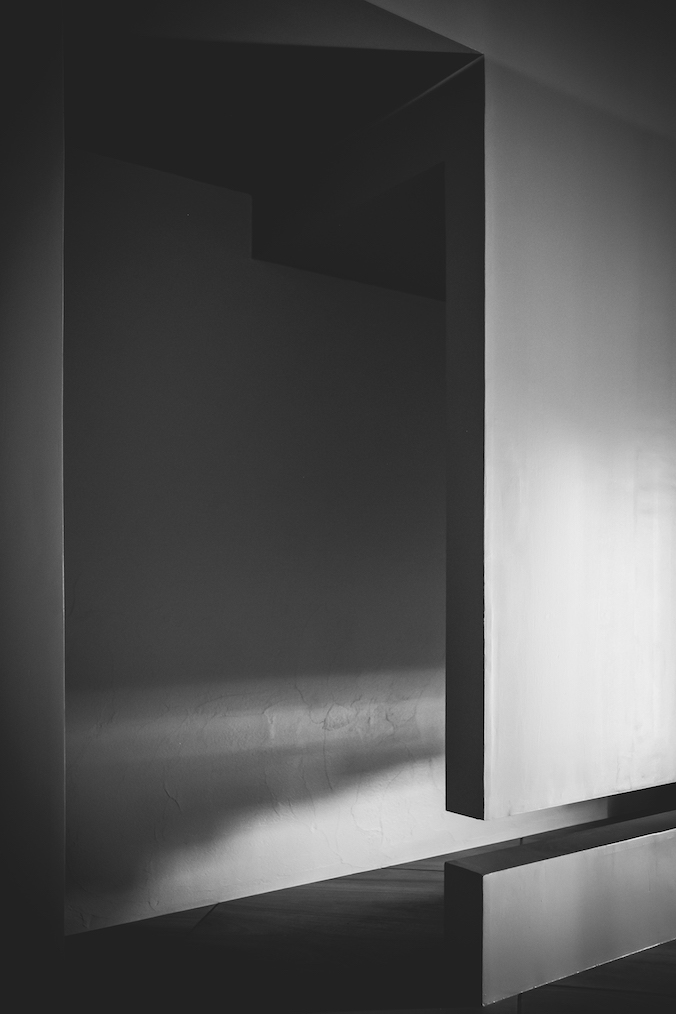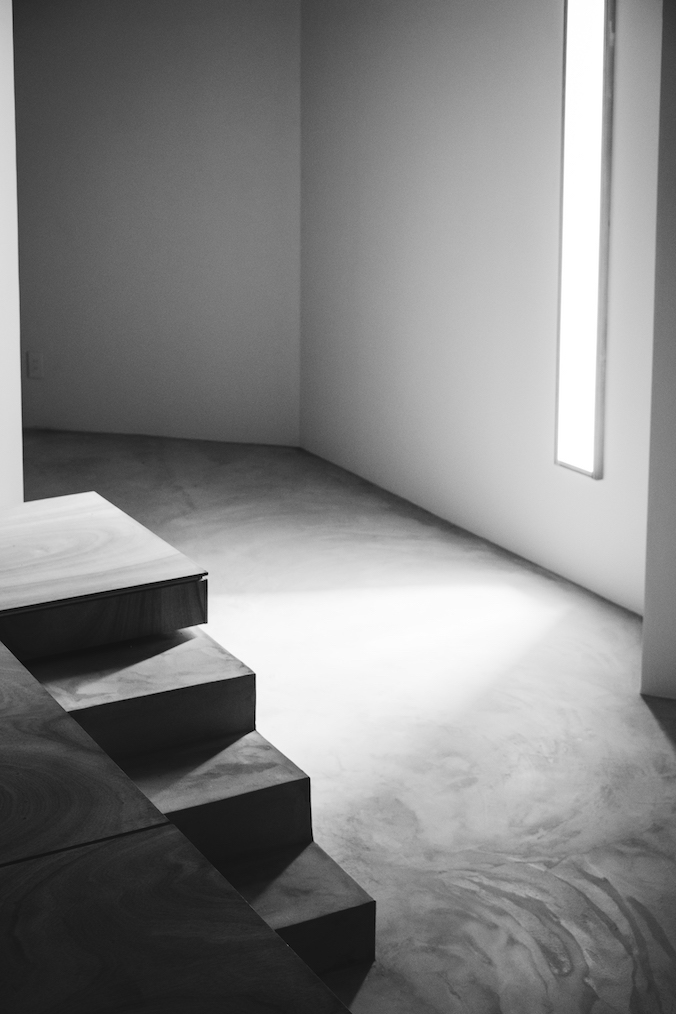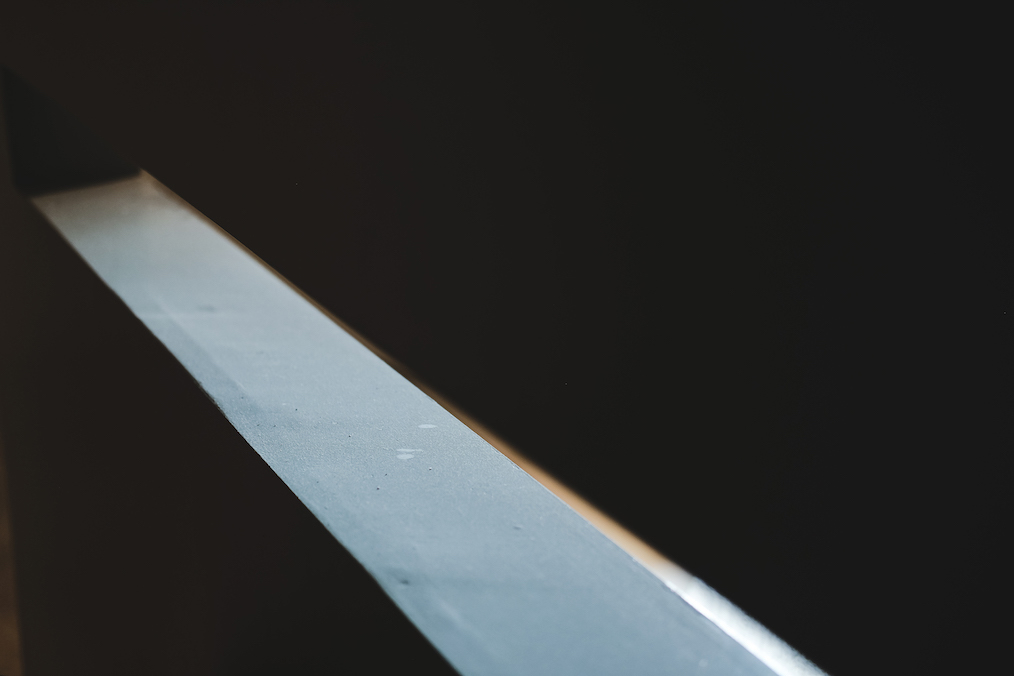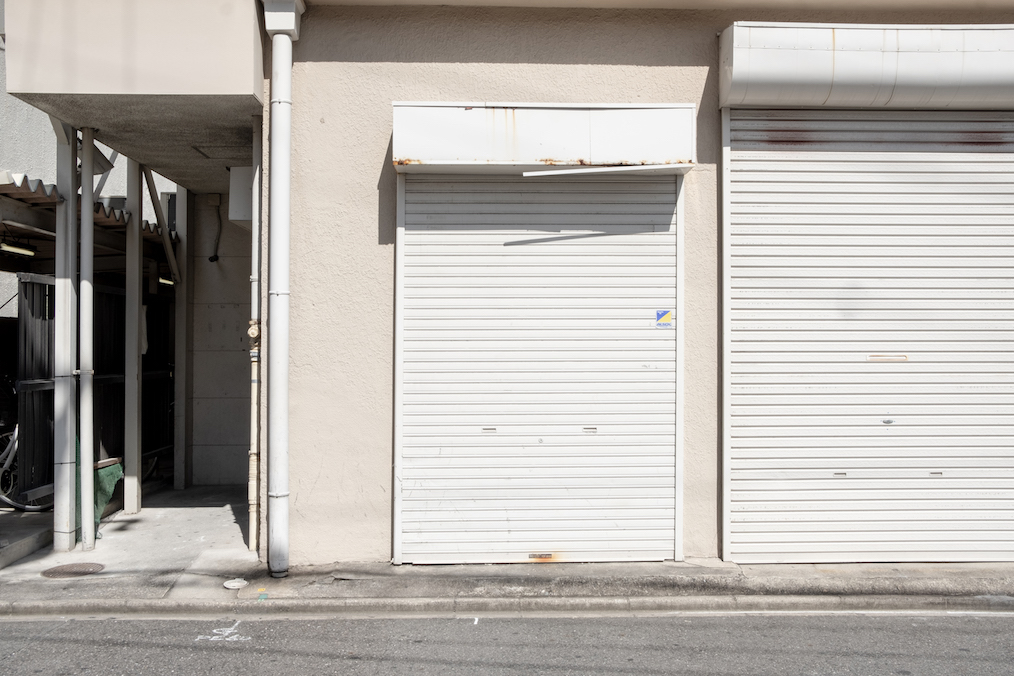 __________________________________________________________________
Space Designer: mille-feuille
Words & Edit: Axel Wang
Photography: Rui Yasue 安江塁
Location: 1E, 1-chome-4 Inuidecho, Nakamura Ward, Nagoya, Aichi 453-0832
〒453-0832 愛知県名古屋市中村区乾出町1丁目4 1E
---