7 November 2019
When I visited the exhibition in 2019, I had no idea who Daniel Arsham was, true that probably only just highlighted my own ignorance, my justification would be that the world is too big and there are too many names, so what can I say.
But hold on.
The second I stepped into the exhibition hall, without flipping open the exhibition leaflet, there was that 'ah ha' moment, turned out I wasn't all that ignorant after all, of course I had seen his works, simply because it never really bothered me enough to look up the name hence no correlation was drawn. You know sometimes when you see something every now and then ever so often, you kind of just want it out of your face, like the Kardashians for instance, but I guess when the fame of a certain individual has reached somewhere bordering on pandemic level, there's no escape, whether you want it or not.
So there I was.
Back in a time when we were still safe and free to hop on any flight without the need to worry about certificates, documents, health and all, straight after landing in Shanghai (上海) from Nagoya (名古屋), I found myself setting foot for the first time in HOW Art Museum (昊美术馆), opened in 2017, situated slightly on the outer skirt of the city, to the east of Pudong (浦东) district away from all the hustle and bustle, a relatively more industrial landscape only just a decade ago but under the guidance of the government, in pair with the arrival of Disneyland too, things began to change in the area, 'emerging', will probably be the right word of description.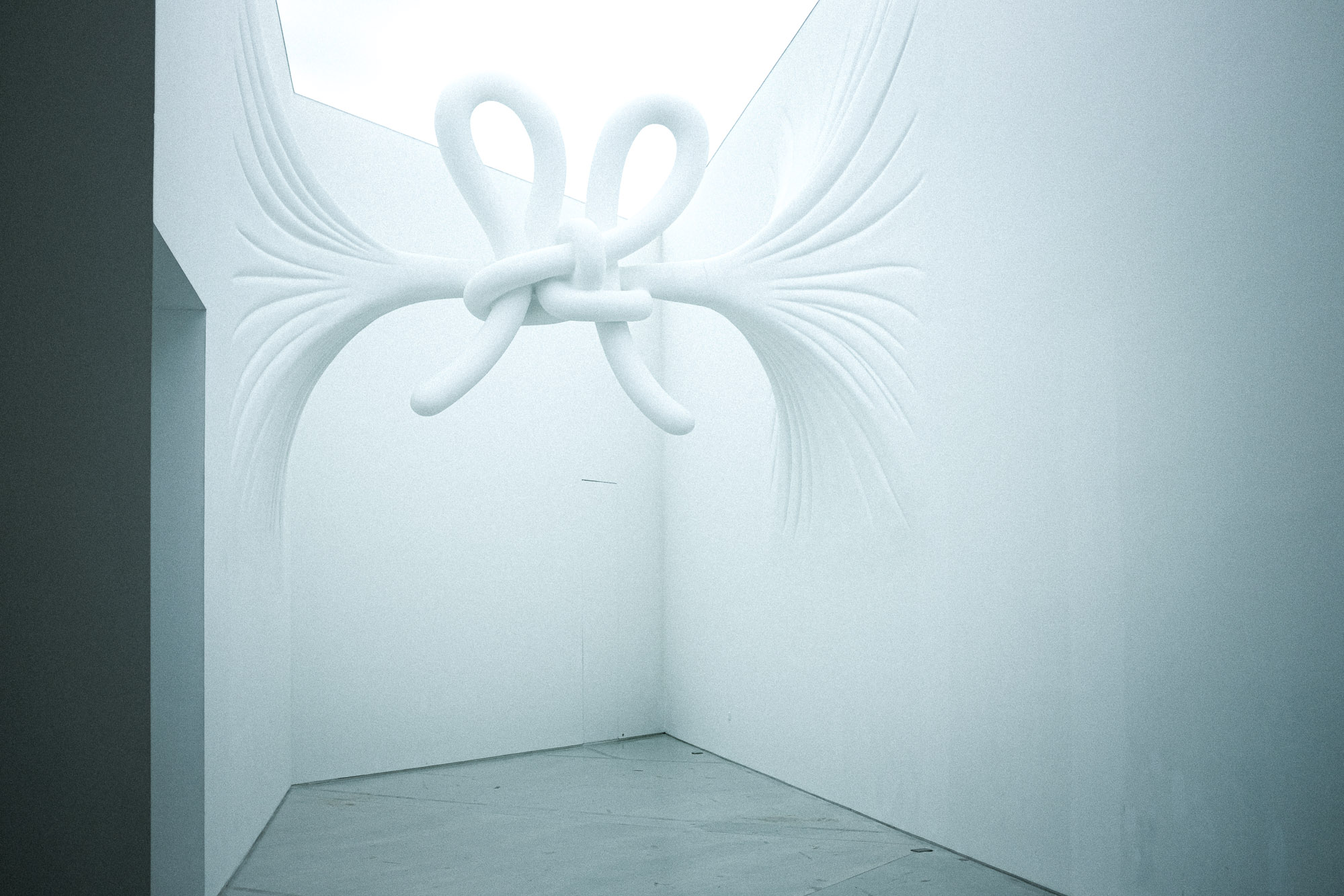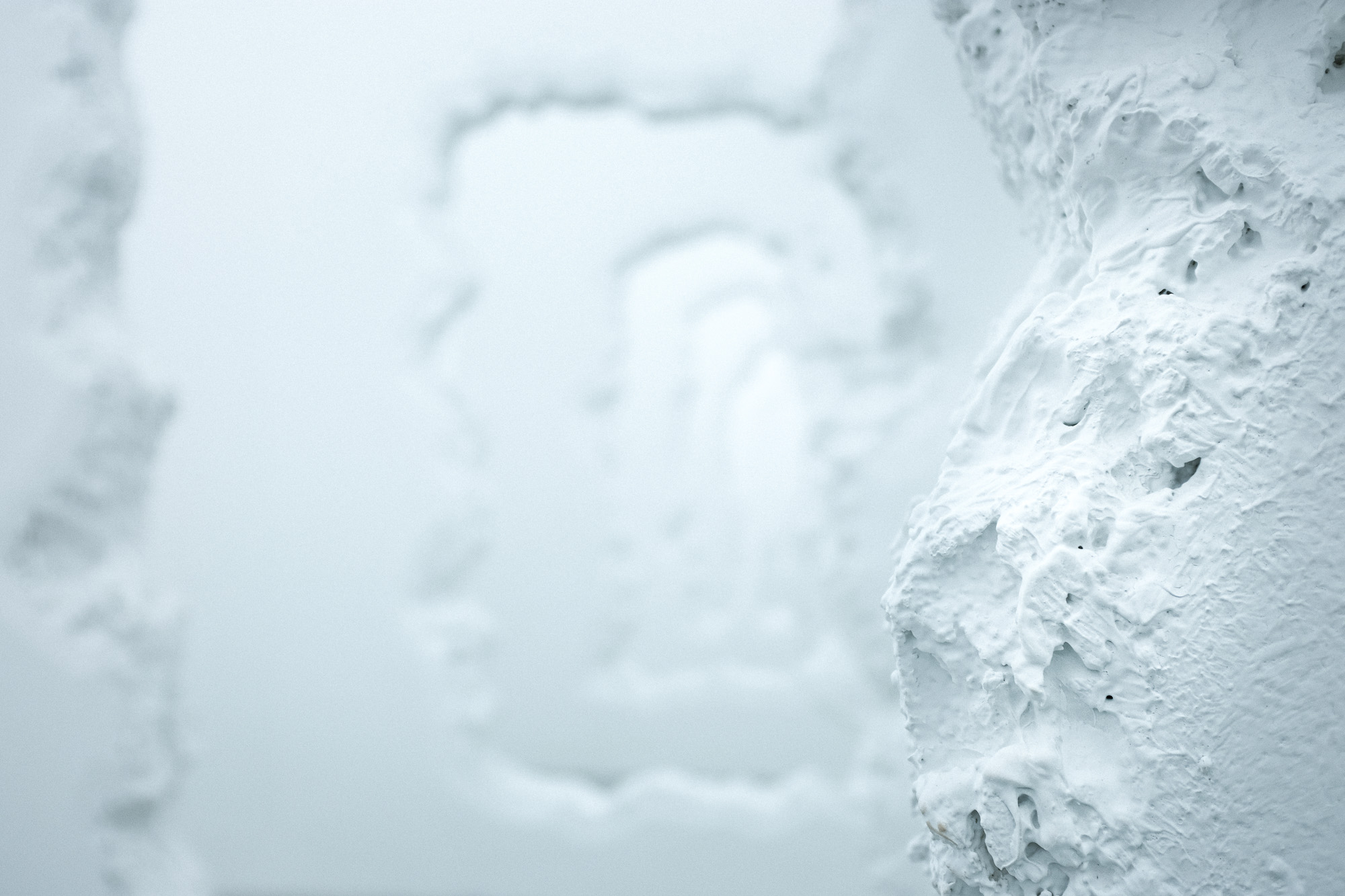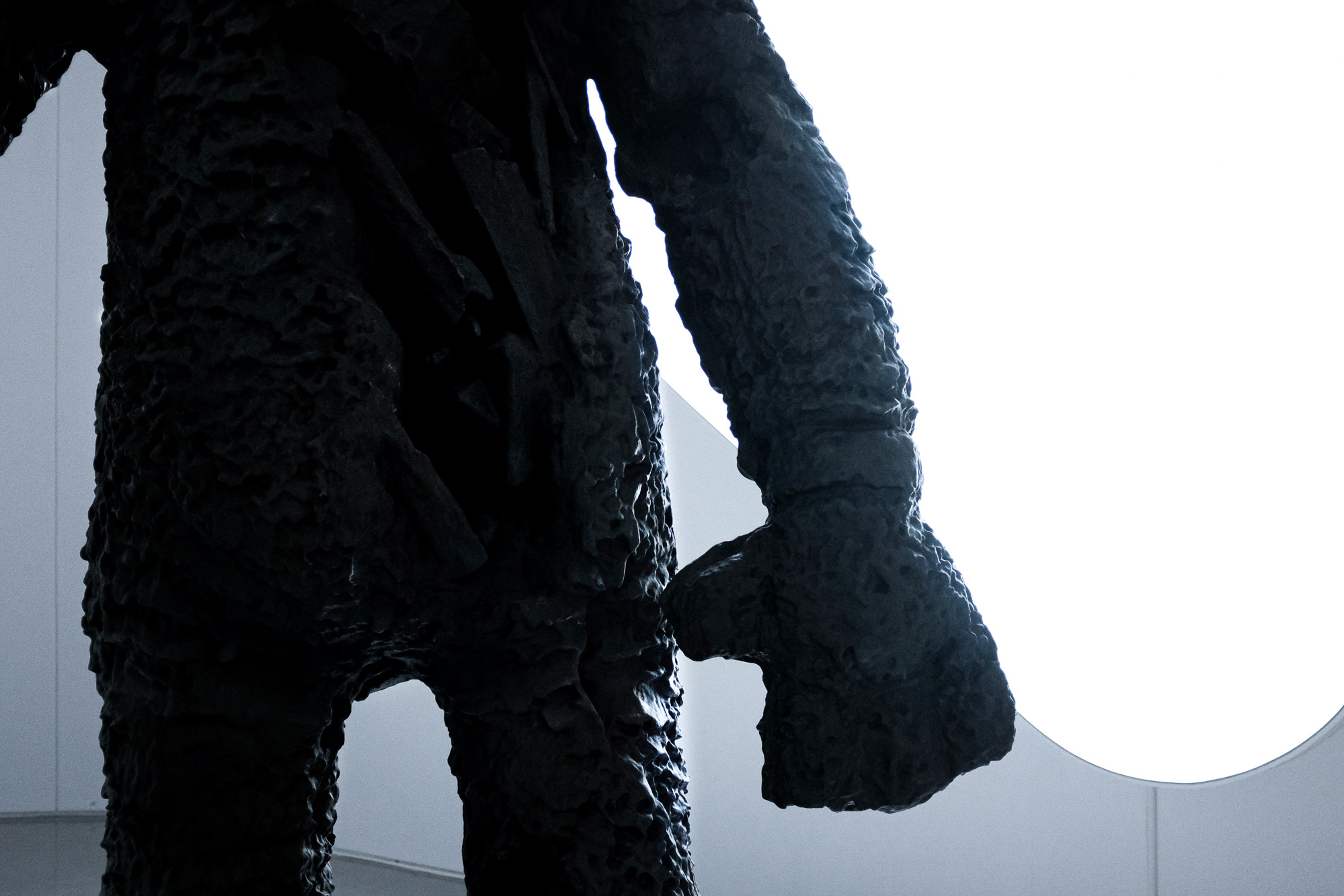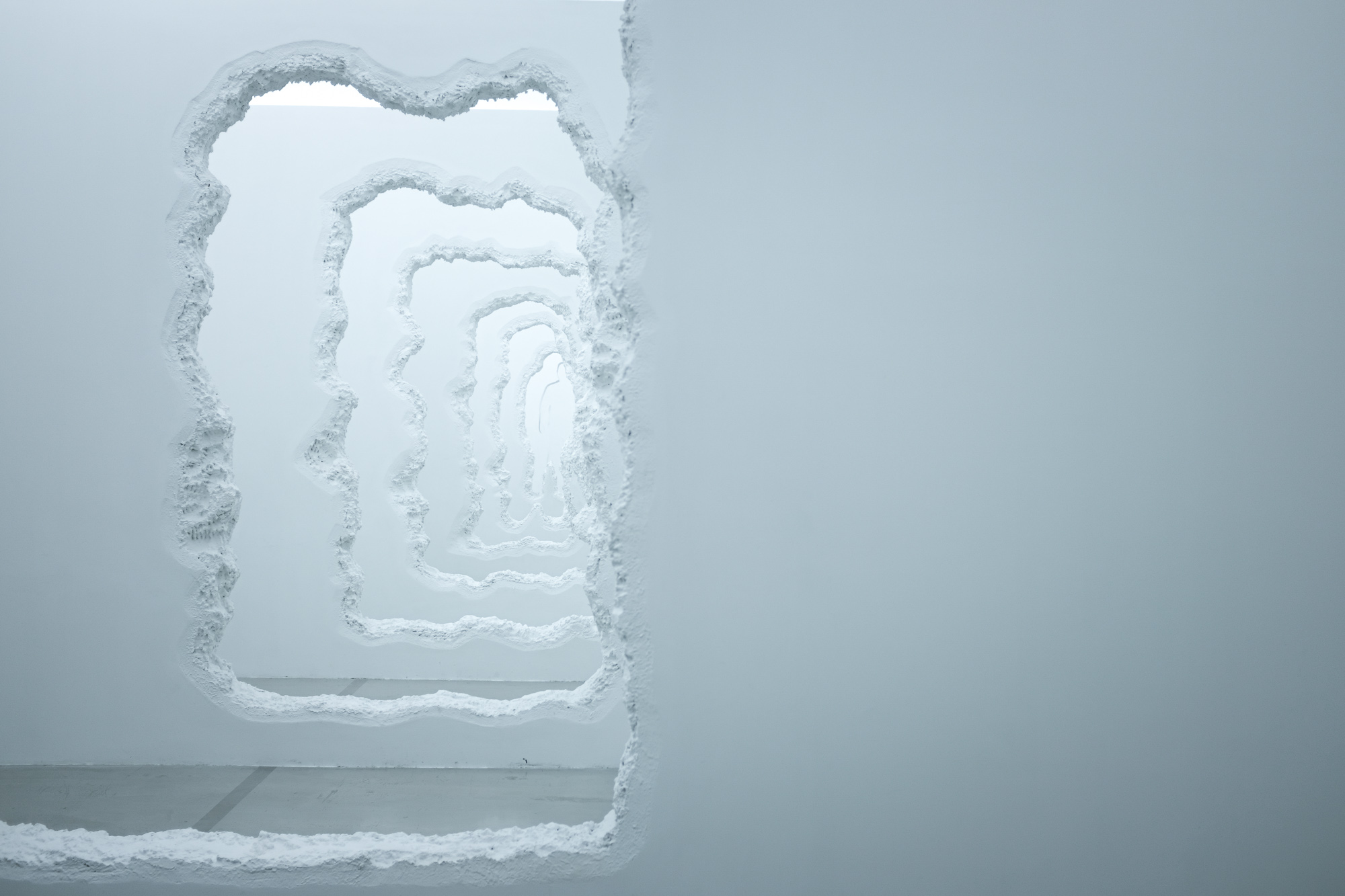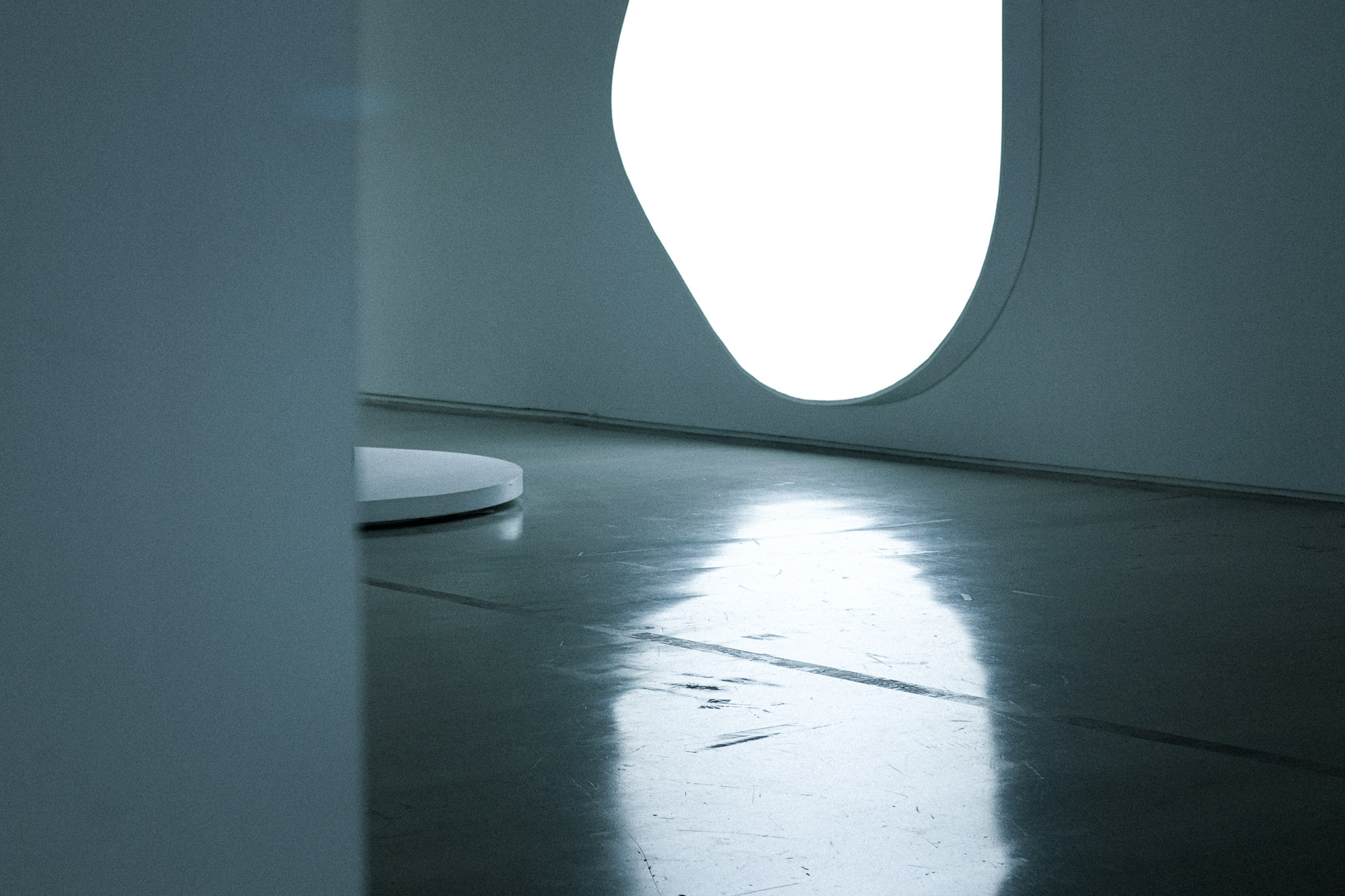 Emerging it is.
A word that has been synonymously associated with the country and the city of Shanghai for quite some time where some may consider the latter 'emerged' already. Both have undergone drastic reshapings, not only in terms of the development of the cityscape and infrastructure but more significantly, the mindset of the people. Perhaps driven by wealth, perhaps by the social media frenzy, as more and more of them are now climbing up the social ladder entering a bourgeois state, equipped with an international-mindedness and cultural awareness, the art and design sector, especially in Shanghai the undisputed bull's eye of the country's art arena, has experienced tremendous growth in both demand and supply that is so remarkable to even witness anywhere else in the world right now.
Entering HOW.
What's better than yet another contemporary art museum stuffed with foreign huge-name artists to engage with a young and selfie-hungry horde. Owned by an art-loving real-estate tycoon, whose vision is, and quote, "HOW is a place in which art and space interact quite naturally… It's about developing a lifestyle and hosting exhibitions that connect to young people." Sitting right next to a supposedly luxury hotel, boasting a MoMA-inspired gift shop selling artists' merchandise, along with a never-can-go-wrong trendy café, a lifestyle that any young kid aspires to no joke. It's curious however, when you read something along that line from anyone, for some odd reason it makes you wonder whether those faceless executives or half of the internet suffers from the paedophilia-like syndrome, I've personally never really quite understood the marketers' forever old obsession of chasing after the 'young people' like they are some dragons and phoenixes. Why not trying to appeal to your mother or grandfather, what's wrong with someone old-er, they have the time, they have the means, and I'm sure most of them are still eager to learn, being old is not exactly equivalent to being oblivious or dead right? Is it because most of them are wise enough not to fuck around on social media thus no free ads for the brand and whatnot, I can't tell but it's always the young, the millennia, the Gen-Z that we must appeal to, how is this not killed in the boardroom already I honestly don't know.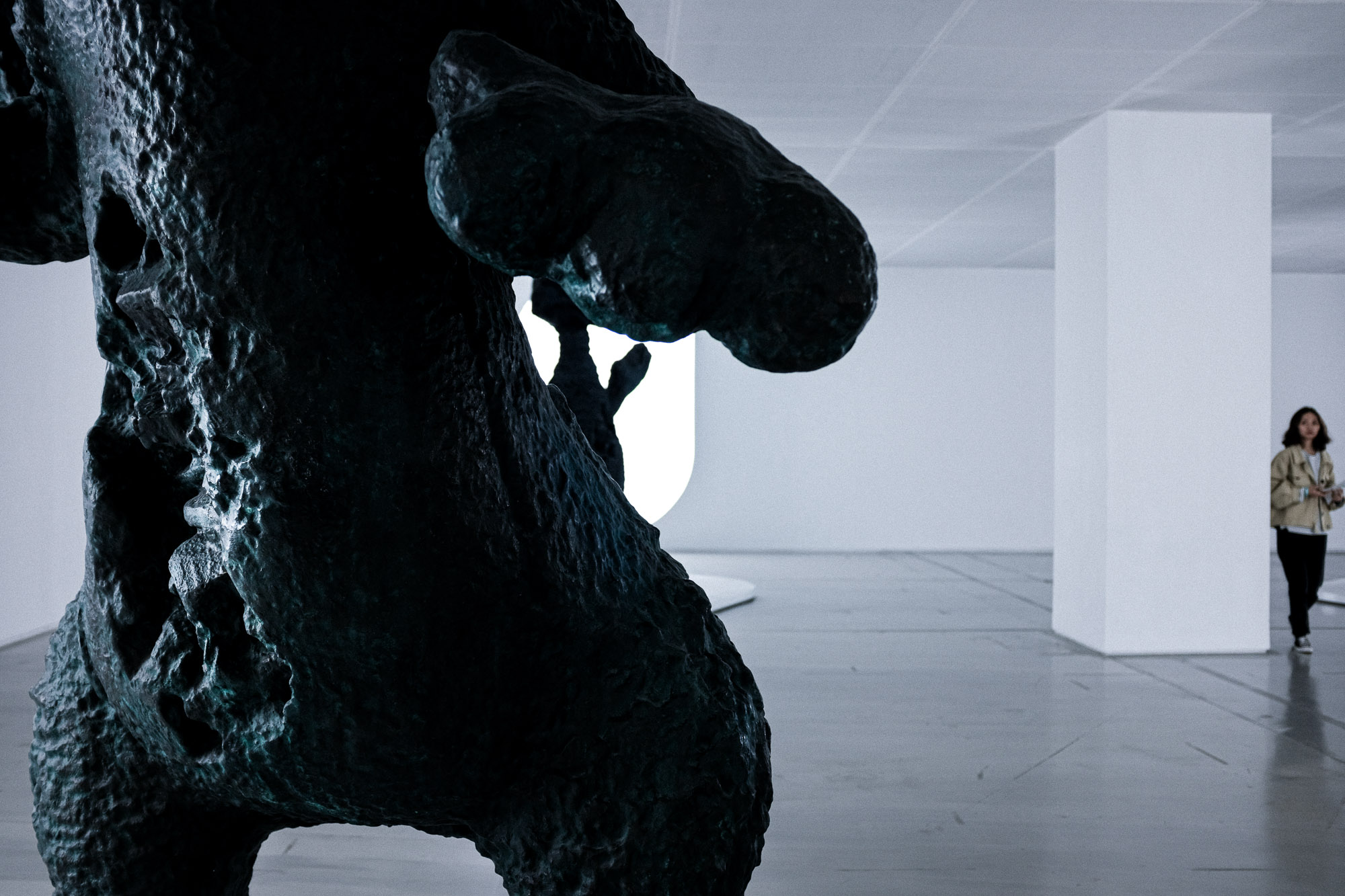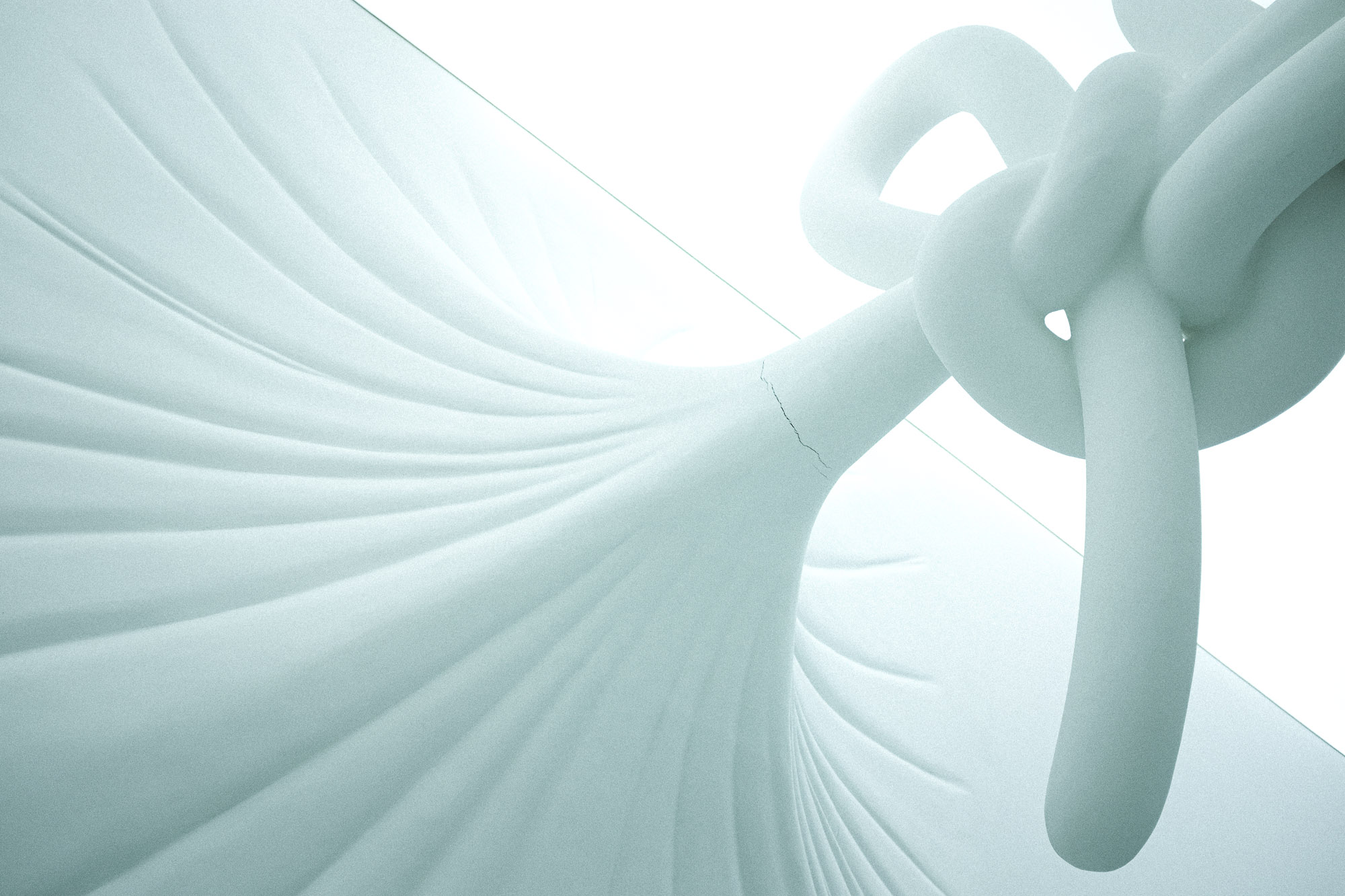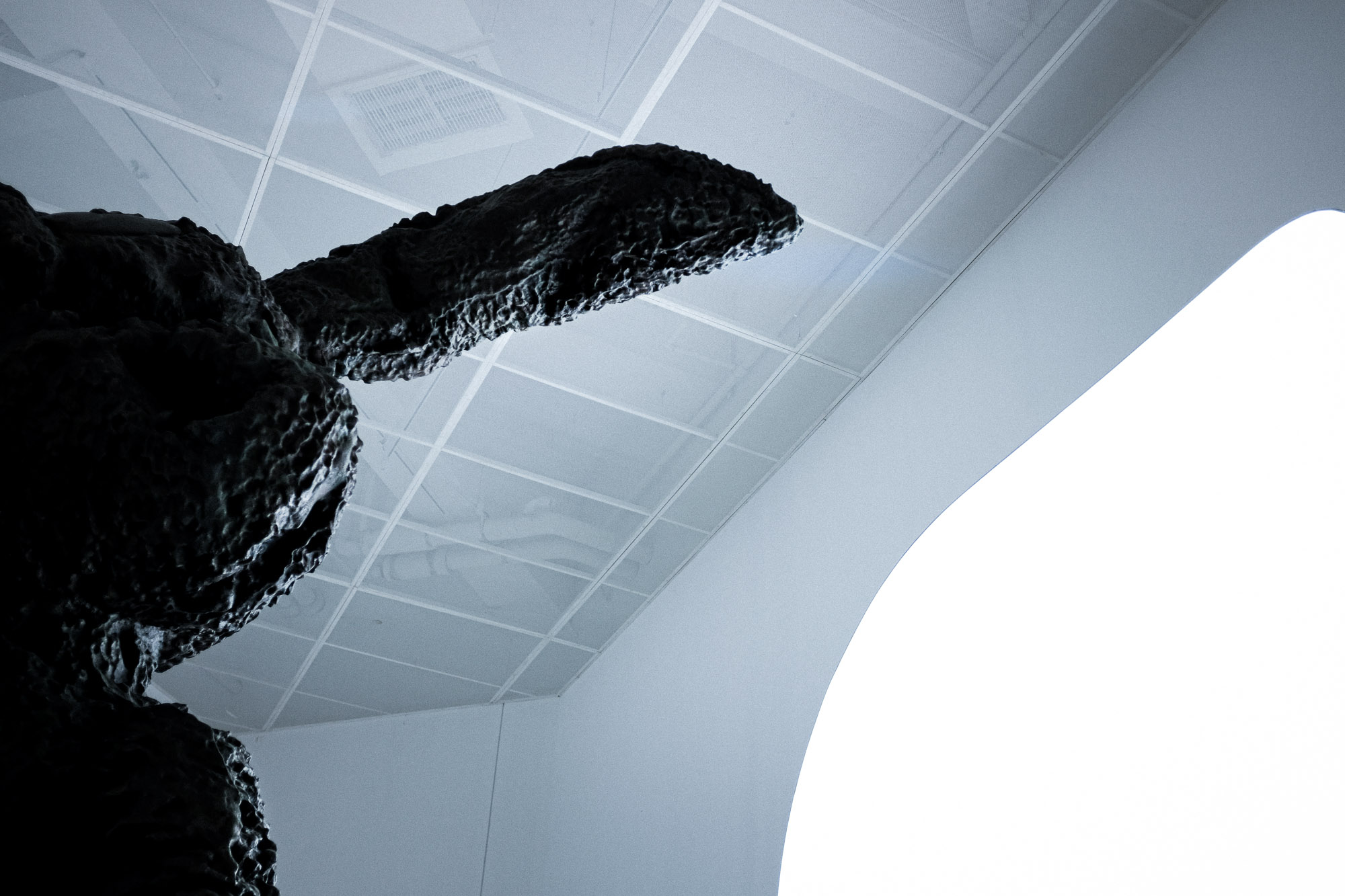 Anyway, Perpetual Present.
Whether this is an exhibition title drafted up by the marketer or the artist studio, it's full of ingenuity. It's so precise in wrapping up Arsham's aesthetic and conceptual ideal using merely two words, creating an epitome so alluring and poetic yet apt, practically perfect for one's social media account description. As for the exhibition, you would come upon terms such as, ready, 'ambiguity crystallisation', 'blurring lines between the nows and the futures', 'interactive artwork that engages with the audiences', and my favourite, 'disrupting the linearity of time'… Seriously, by now, if you are still scratching head over these seemingly inscrutable words usually found on the walls of museums or galleries, you are advised to just attend more exhibitions because this art-speak language should no longer be indecipherable anymore for any modern culturally minded globetrotters as these words have appeared over and over again in artists' statements everywhere.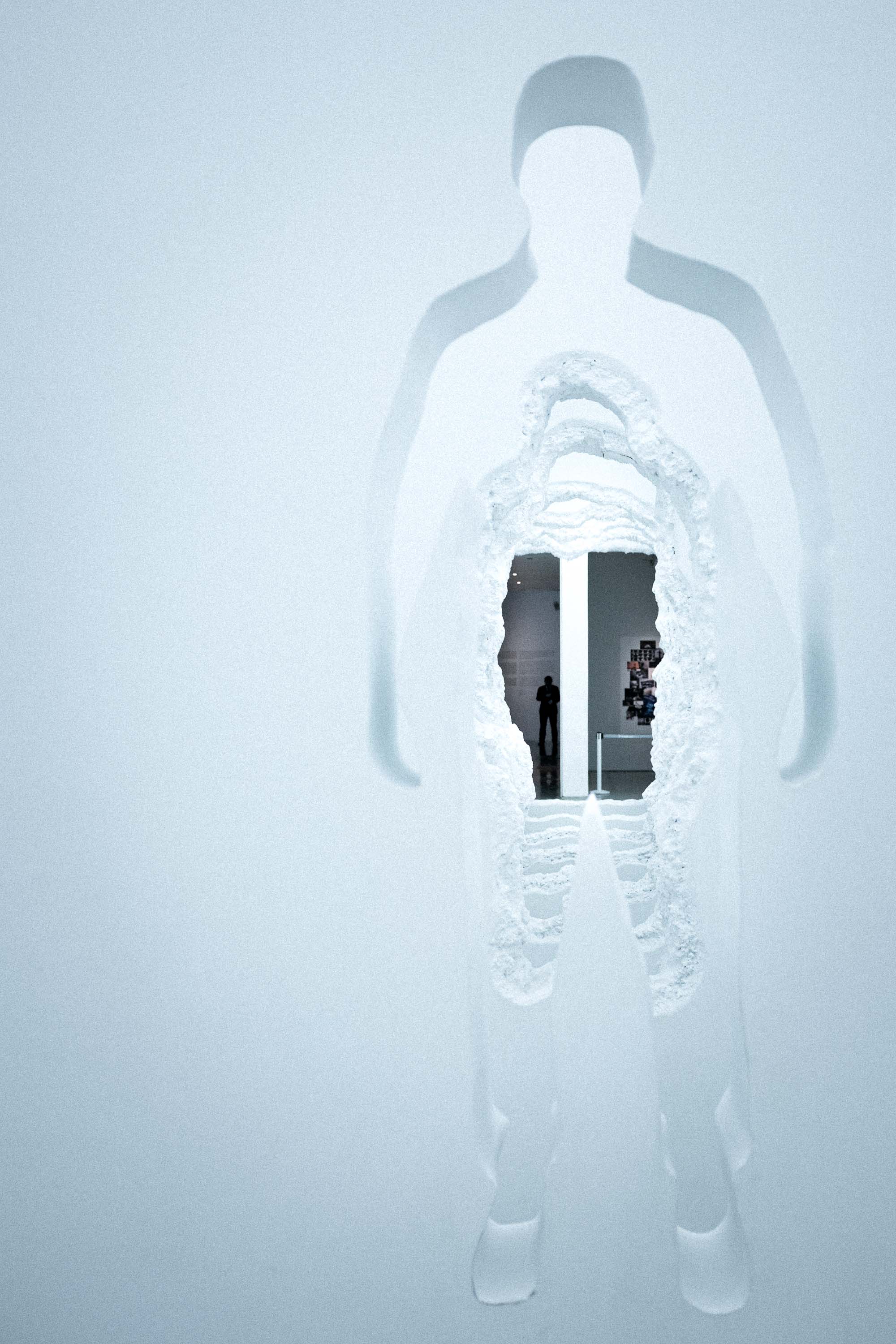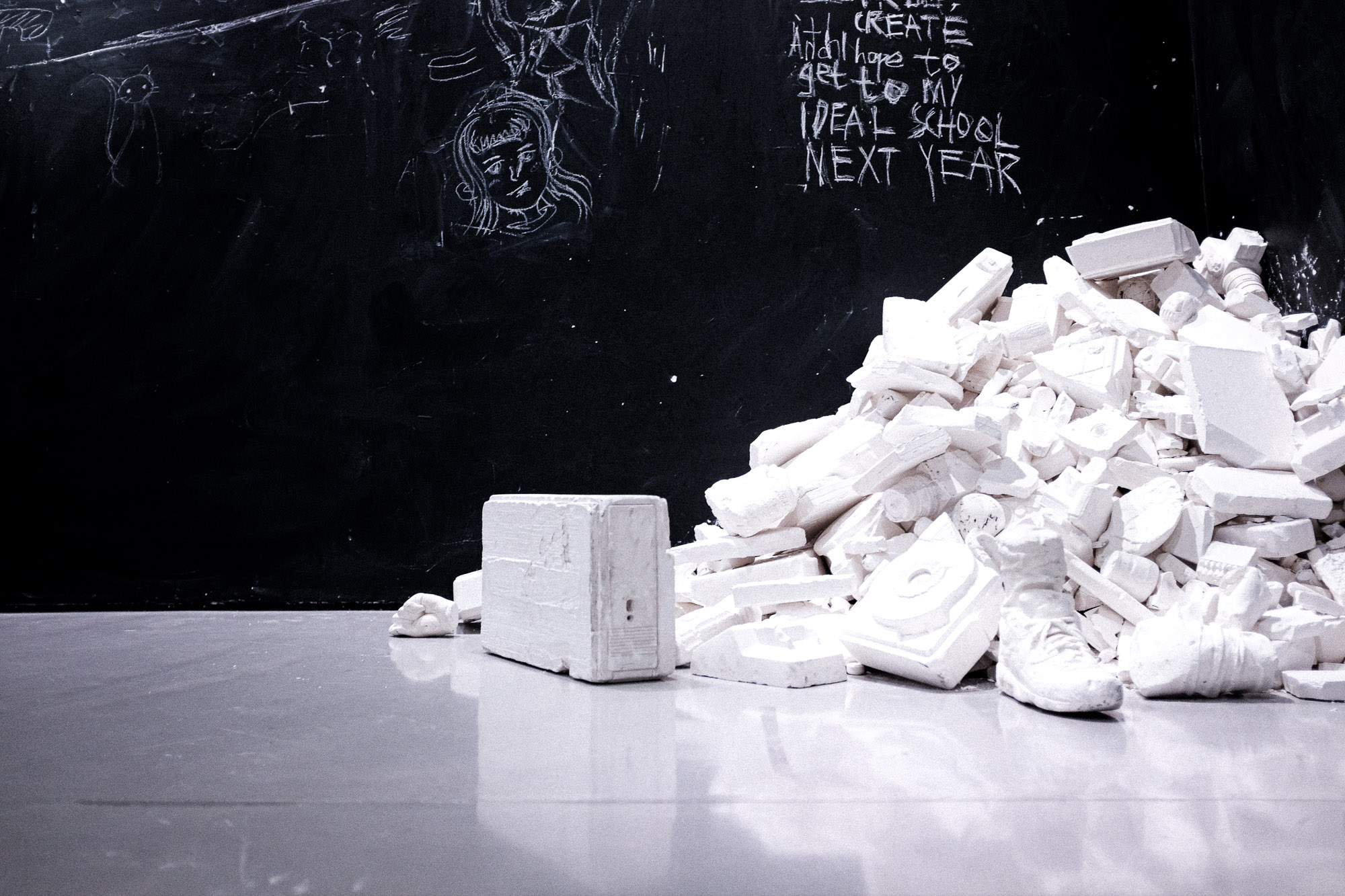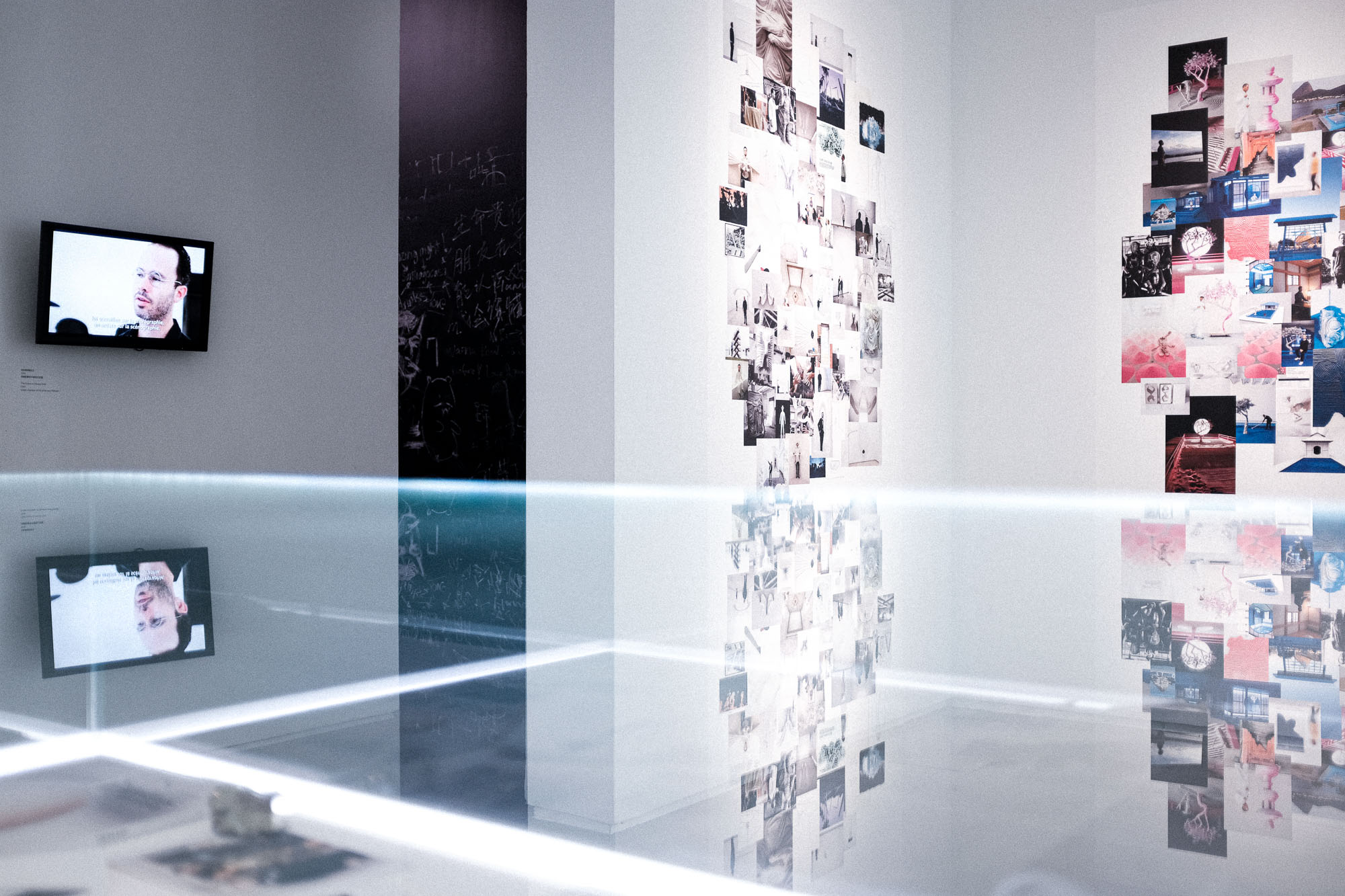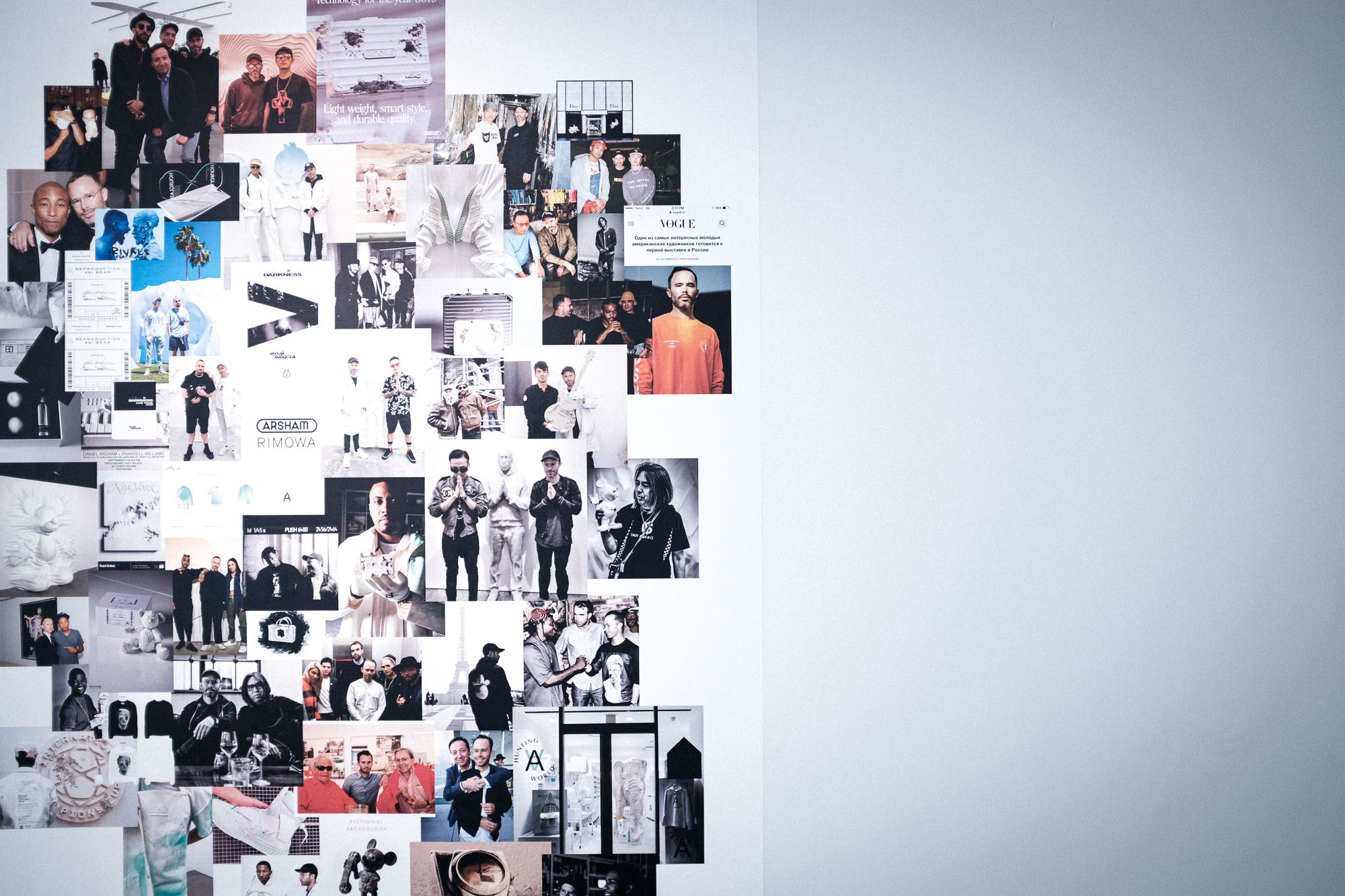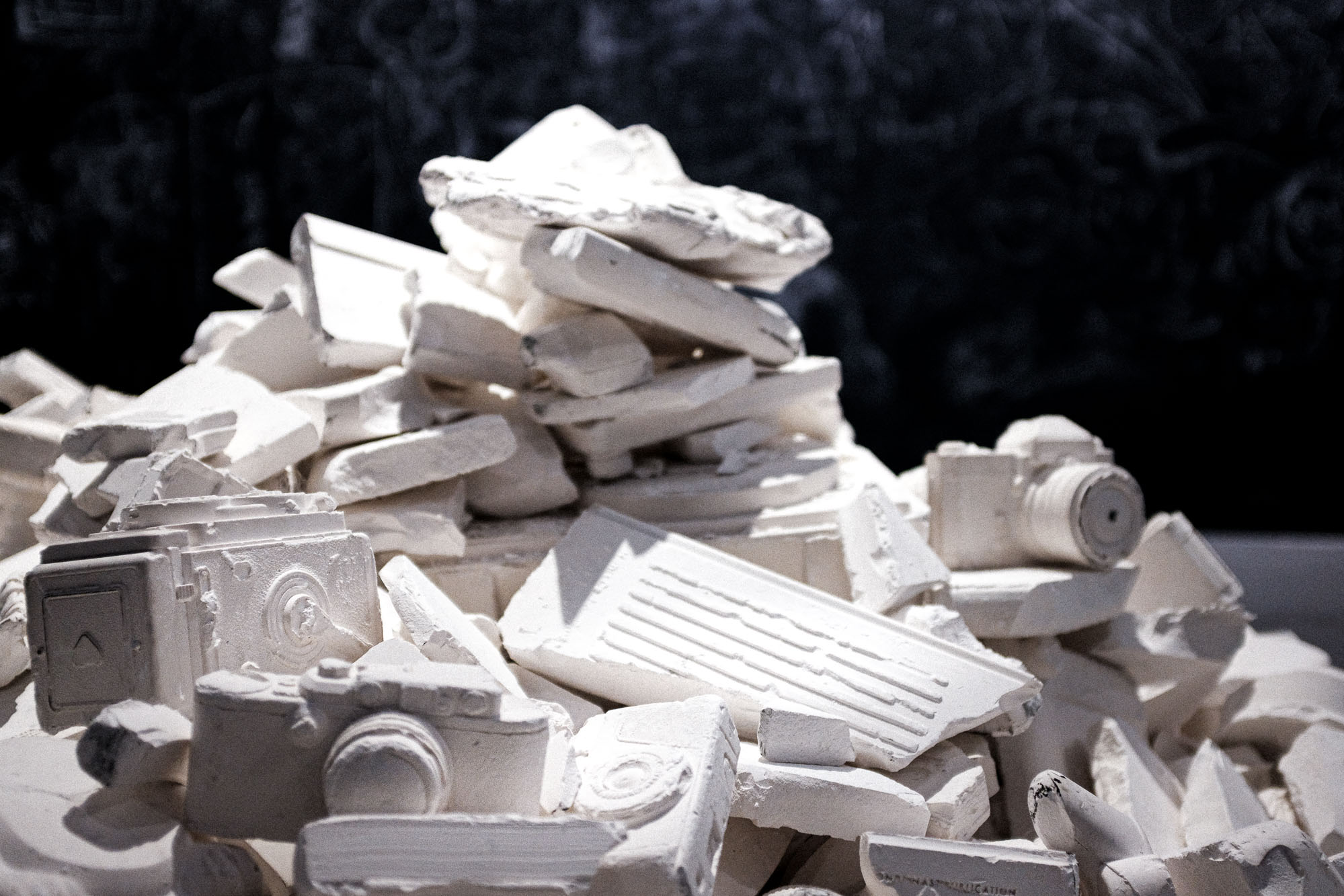 Coming back to the exhibition.
Meet Arsham's most iconic works, all imprinted with his symbolic signature of decay, intending to tell a story of time confusion. You would tread past gigantic-sized bronze pop-art sculptures one after another, you would enter a somewhat futuristic excavation site overflowed with objects from unquestionably the present times, and of course, the eroded walls and the plaster knot growing out of two opposite walls which, you would have seen a million times on your Instagram feed by now, there goes the whole shebang and what's more, you could even get a taste of his celebrity status — a quick glance over Arsham's long list of prominent collaborators including Pharrell Williams and Dior, you will sort of think, the guy has pretty much made it. Not only has he exhibited similar works all over the world, without reaching the age of 40, when this solo exhibition greeted the beloved crowd in Shanghai at a neatly designed, 3-story contemporary art museum for the first time, concurrently with a Joseph Beuys exhibition taking place one floor above (which I'm sure the Beuys representative okay'ed it), for me, that carries enormous weight. Being named one of the world's top 100 influencers by Hypebeast on par with all the big players in the game, that on the other hand, carries marginally less weight but is still a powerful signifier to some extent. The reality of artists being poor and only consuming dirt whilst living in a shithole without roof, is long gone, instead, they became the rockstars of our contemporary culture selling blockbuster exhibition tickets for museums, they are the 'KOLs' with millions of followers on whatever social media accounts, they are the supernovas that transcend and beyond.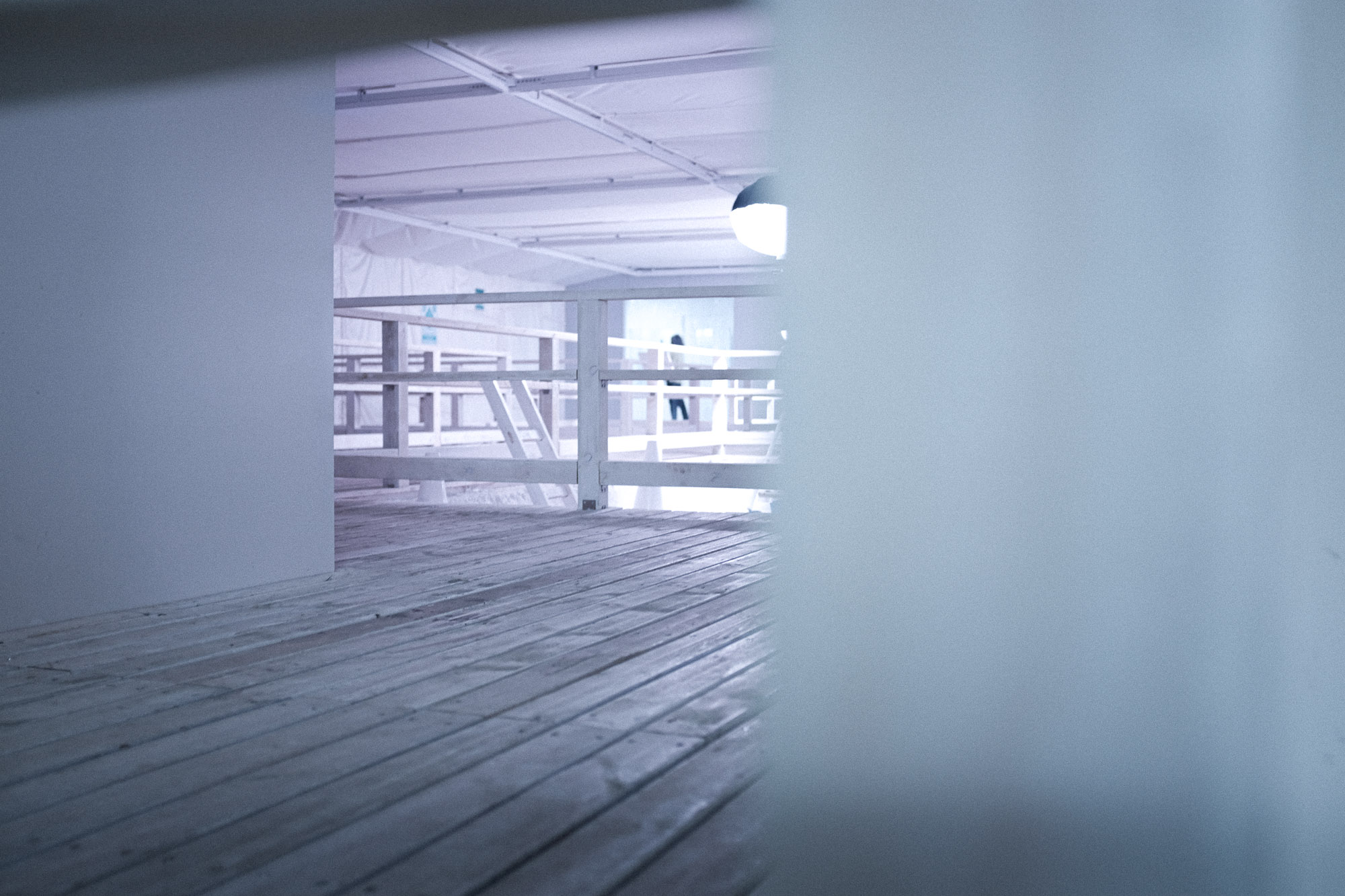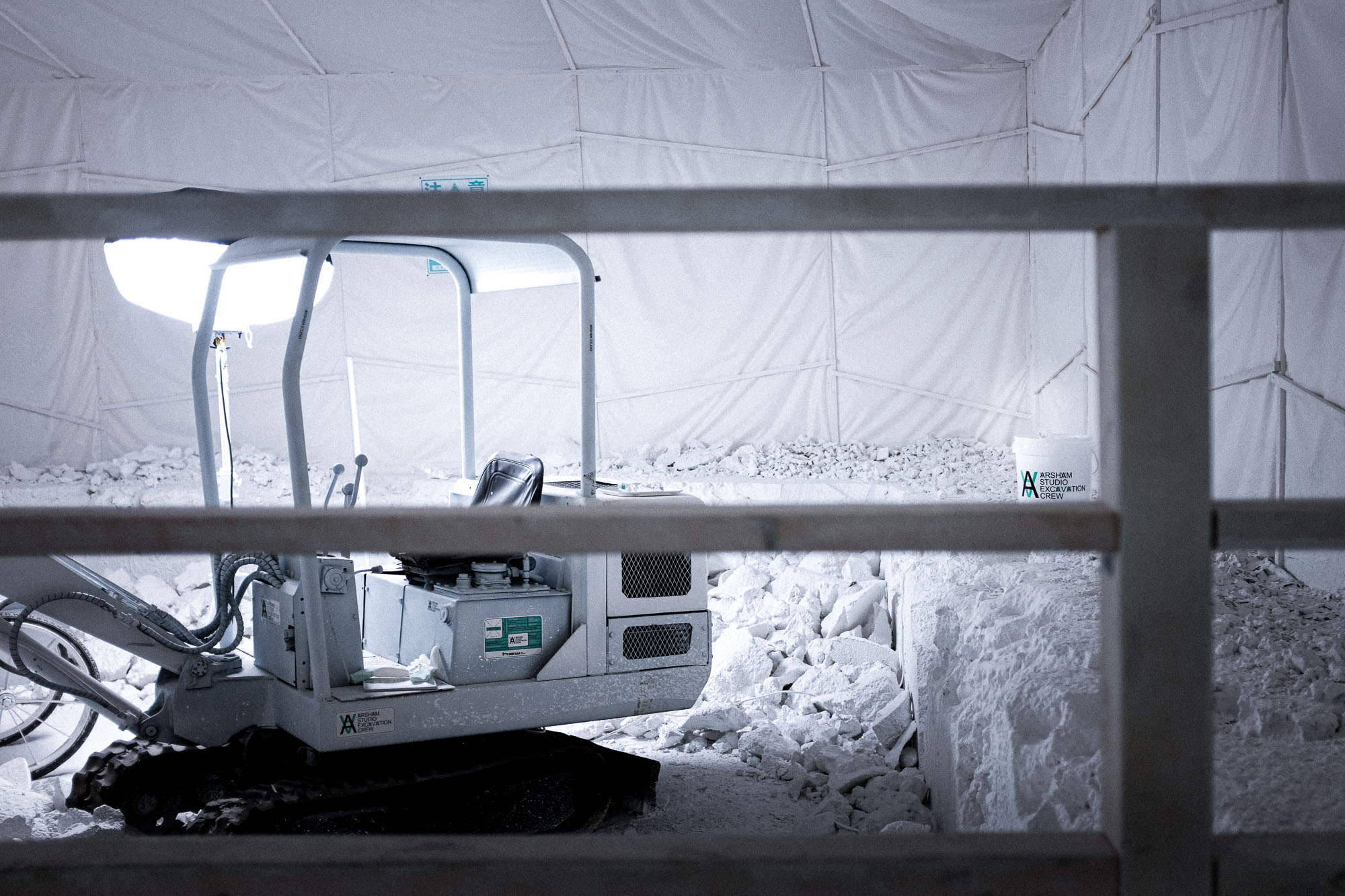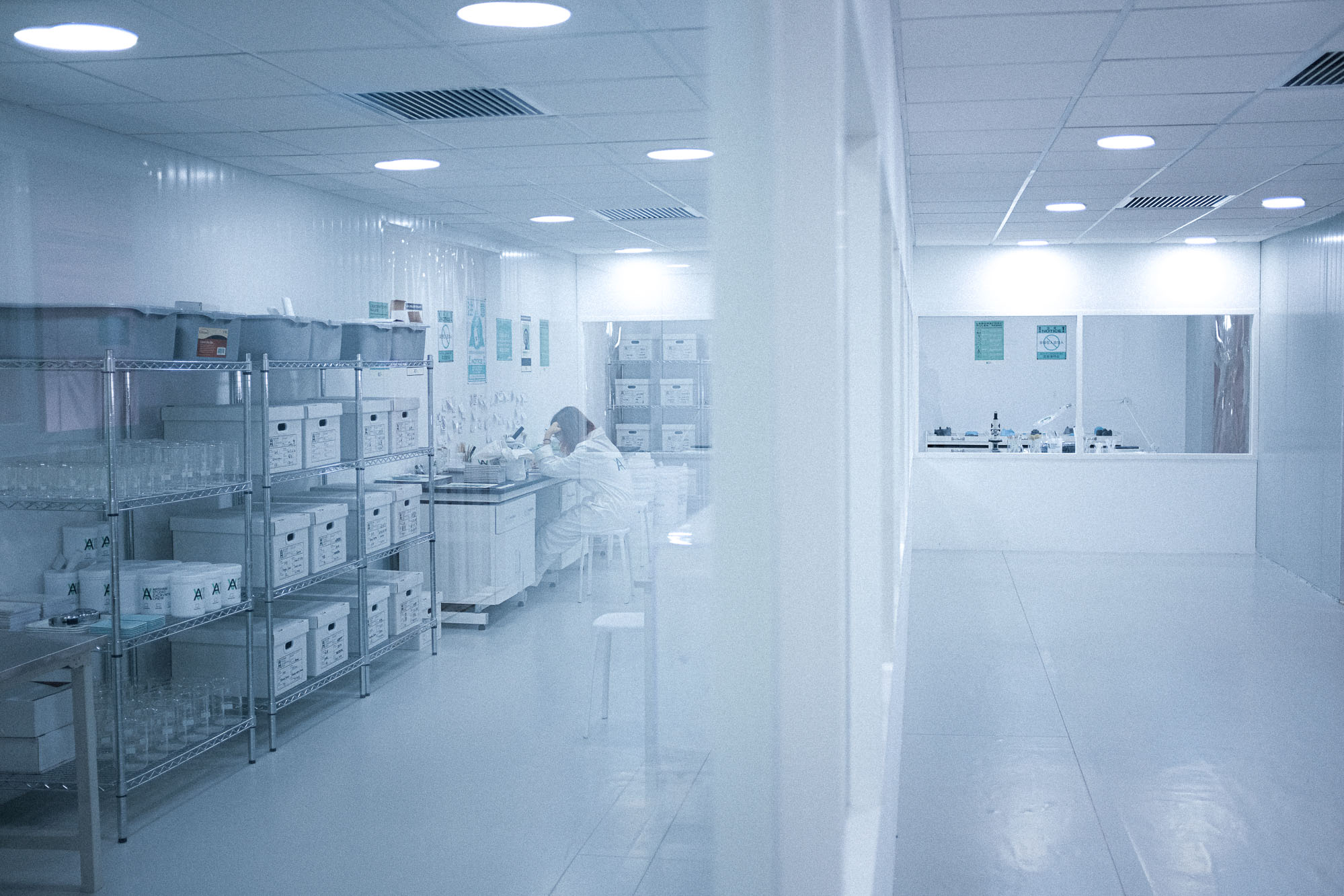 Then you have the artist collaborations.
When you see Arsham's cringe-worthy 'collab' with Pokémon (An IKEA collaboration is on the way) on top of it all, you are probably rolling your eyes to the back of your head already and you don't even have to be that cynical, all truth be told, it's hard not to feel ambivalent and lethargic, that the artist has been whoring his own name one way or another, regardless of whatever concept there is behind this sham marriage, it's almost evident that he is more concerned with cashing in rather than selling out, which, there's nothing wrong per se, Arsham has deftly crafted a visual identity so strong that this cult-like following cultivated over the years almost felt well earned. However, in the social and political climate that we are living under today frightfully, where the sense of entitlement is ever so prevalent for every youngster, from the side of a spectator, this is not to stand on moral high ground insisting that artists should never mingle themselves with the game of money play, always bear more burdens on their shoulders while being socially responsible then finally die in a ditch, I simply wish someone like him could stray away the course of morphing into another Supreme, maybe challenge himself slightly further up the field and conjure up something a little bit more inspiring and magical, that is less commercially oriented for our up-and-coming generations, like Jian DeLon once said, "We have to feed the kids fruits and vegetables, it's not hard feeding them junk food." An eroded Pokémon (Or IKEA for that matter), I'm sure we can do better than that.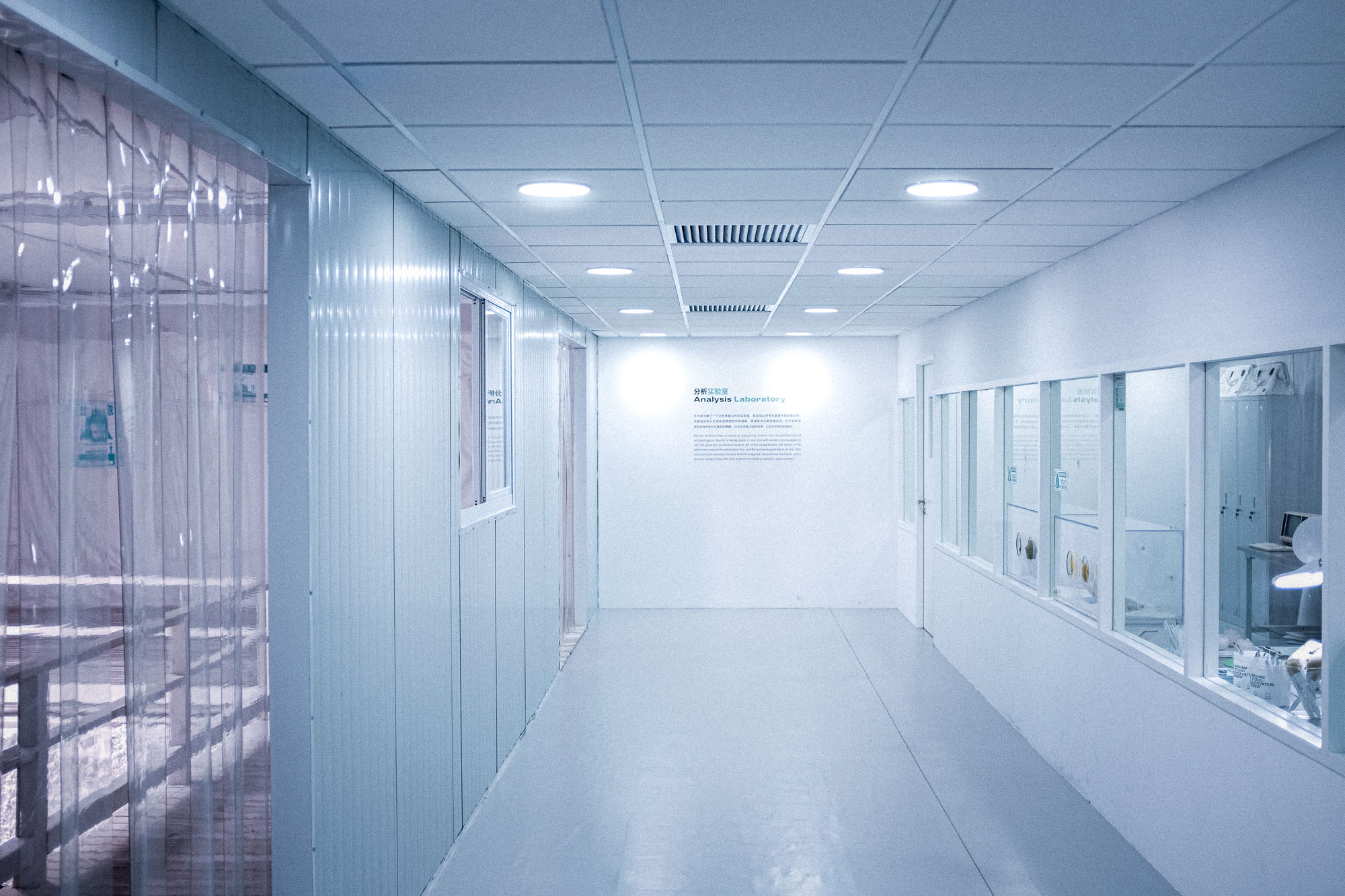 ---
Editor: Axel Wang

Words, Photography & Design: Axel Wang
---