Forever fascinated by art and flower, Yurika Ninomiya 二宮 由利香's childhood hobbies had led her to become a professional florist as well as an avid collector of art. After 13 years, Ninomiya decided to switch profession and became a full-time gallerist, gallery N was founded in 2008, based in Motoyama 本山, Nagoya 名古屋.
Designed as a home-and-gallery space by Suppose Design, the Gallery started with a concept of presenting contemporary art in a floral plus architectural context, hosting a wide range of exhibitions and talks from artists, the Ninomiya husband-and-wife team together manage the operation of the gallery, and steadily, N matured to be a major player in the Nagoya art scene. Branching out to Tokyo 東京 in 2017, Kanda Shataku 神田社宅 was established as an alternative platform for Aichi 愛知 and Nagoya-based artists. In this interview we spoke with Ninomiya about the Gallery, the pandemic as well as her passion for flower.
Axel Wang: This year marks the 12th year anniversary for gallery N, it's gonna be impossible to summarise but tell us how you feel, is there a specific exhibition or a project that you are the fondest of?
Yurika Ninomiya: We've been collecting for a long time, piece by piece, we obviously didn't have the know-how of gallery management in the old days, but thanks to the support from clients and artists we were able to establish N. Until this day, we've successfully presented 155 exhibitions since launched in 2008, it's difficult to pick a favourite but project wise, the most memorable one was titled [出張 N] shutchō1, it's like we brought the gallery along with us and went on different business trips to all these towns that didn't host a contemporary art gallery, twice in Kagiya Building カギヤビル in Hamamatsu 浜松 and twice in Tajimi 多治見 Nagase Shopping Arcade ながせ商店街 where we held special exhibitions in an abandoned space and transformed a former restaurant into a white cube.
We were just so pleased to see the crowd started gathering in these places where no one really frequented before, in a sense the area was unexpectedly revitalised and by the end of the exhibition period there were even new commercial tenants who took over the spaces, which was something we could never have predicted either. I think overall the project reflects well of who we are and what the gallery stands for.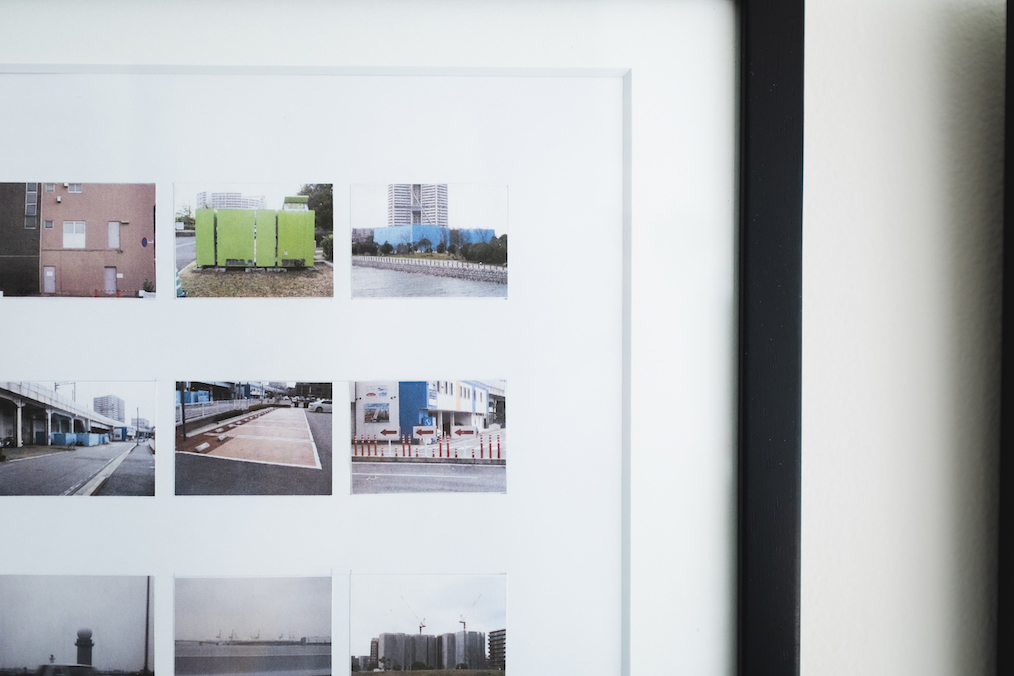 AW: We collaborated with a floral designer named Yuka Fukushima on SYNONYM's first presentation, we are always hugely inspired by works from floral artists like Daniel Ost and Makoto Azuma 東 信. Do you draw any connection between the two occupations, a florist and a gallerist?
YN: When we first launched the gallery, the idea was to have an intersection point of art, architecture and flower, as time went by we slowly put more emphasis on contemporary art, so yes, our background may be slightly different to a lot of galleries.
My experience as a floral designer does help with the communication, whilst interweaving art with other genres made it more approachable for a lot of clients and audiences who didn't know the field so well, I think that every individual is more multi-dimensional than he or she often realises thus for N, I also wanted the gallery to be a place that opens gateways and possibilities for people too.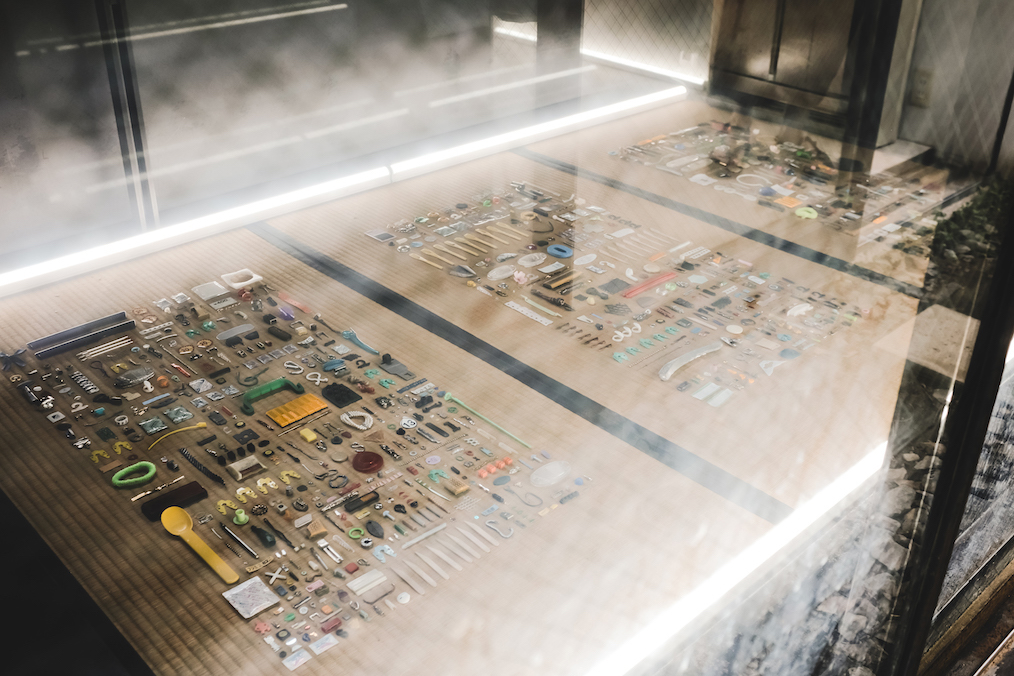 AW: We love the fact that N is such a beautiful and contemporary architecture, combining your own home and gallery space, creating this drastically different aura to its surroundings. Suppose Design is an incredible architecture firm, how did you come to work with Tanijiri Makoto 谷尻 誠? Any reason behind this particular location in Motoyama?
YN: It was obviously a project that I couldn't just handle on my own and I barely knew any architect beforehand, I was at a complete loss as you can imagine, it was only until I came across Makoto-san's work in a magazine and I talked about it with my husband then finally we decided to reach out to him. Just like any encounter, there were moments of doubt and unrest at first, especially due to the fact that he's located in Hiroshima 広島. We were over the moon when Makoto-san responded and agreed to create this project, along with Yoshida Ai 吉田 愛-san, after every meeting we shared drinks and chats, it was a smooth sail and we couldn't be happier with the outcome, not only because of the realisation of the project itself but also a mutual understanding that was established.
When I was searching for a vacant property back then I happened to walk past here, and I noticed an elementary school behind it, it was April and the cherry blossoms were in full bloom, you could also hear the children playing and running around, it was like a melody, I fell in love with it at first sight and I knew this was perfect right away. It's like a dream came true because ever since I was a child I dreamt of having a home in the Motoyama area.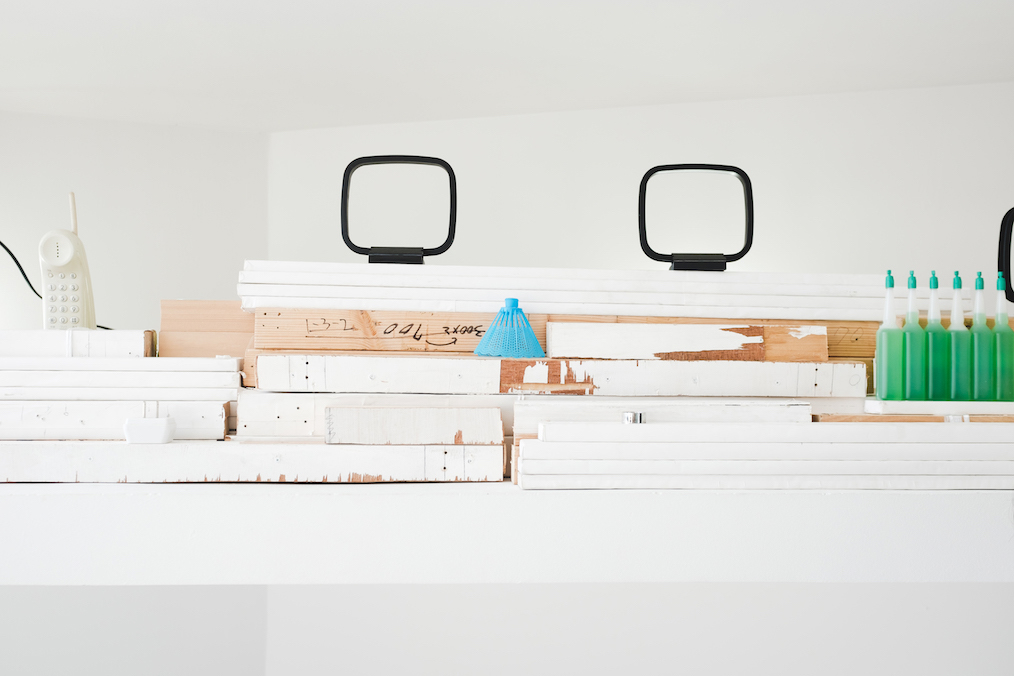 AW: What about the Tokyo 東京 outpost Kanda Shataku 神田社宅, is there a different artistic direction between the two spaces?
YN: The Tokyo space was opened in 2017 when my husband relocated to the city for work. Exhibition-wise, I would say it's half-half between Nagoya and Tokyo, we don't draw any distinctions between the two spaces. I think sometimes the operation and production side of things can be extremely easy to overlook, as gallerists ourselves we must prioritise the schedule of the artists.
For our local artists here in Aichi, it's a great opportunity for them to gain more exposure via exhibiting in Tokyo, where there's undoubtedly a larger market. Meanwhile if the artists who are not able to visit Nagoya we will present their works in Tokyo or vice versa, and the same goes out to the clients and audiences, if they are intrigued by our Tokyo exhibitions sometimes they even stop by our Nagoya space, I think that's just a simple and convenient solution for everyone involved.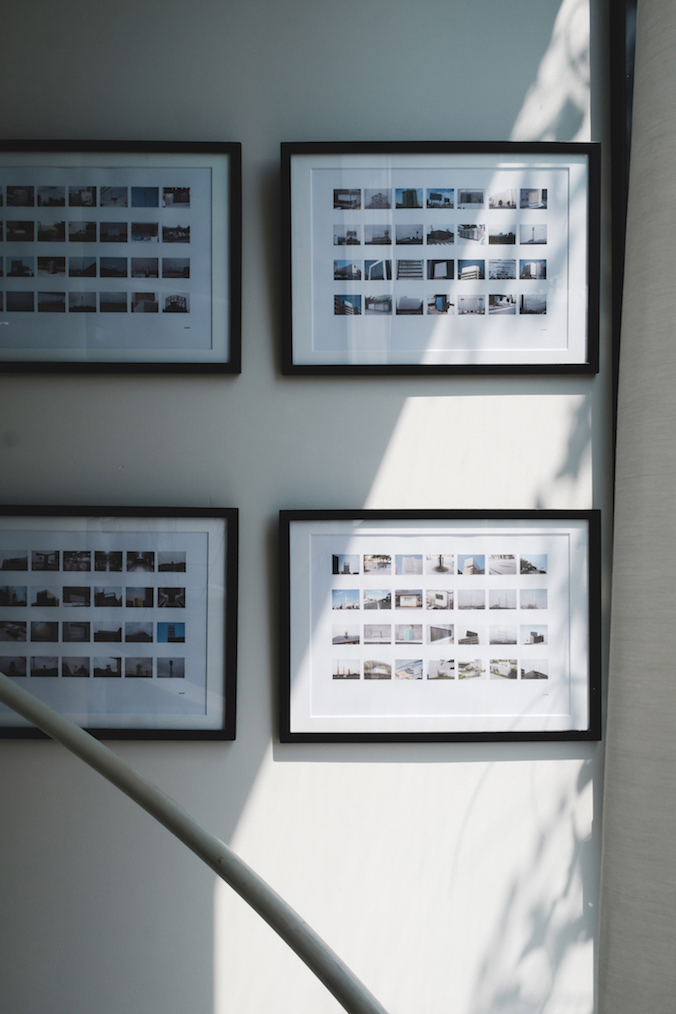 AW: We are living in strange times right now, it's also a period of reflection for a lot of creative individuals that we spoke to, how are you coping with the pandemic?
YN: During the 'stay home' period, I felt that the way we were once so used to interacting with art had disappeared, some clients told me that it was apparently their first time in decades not to be able to visit any museums or galleries in person. I thought about that a lot, can we actually live in a world without experiencing art.
Right now, as we have seen, the industry is advancing towards the online market, be it museums or galleries, more digital exhibitions are emerging, I think as a result this will drive more e-commerce sales of artworks than ever before, and that inevitably would lead me to re-evaluate our own strategies as a gallery. Lately I've seen drive-through exhibits, despite the circumstance there are interesting things happening, perhaps exhibition for home delivery could be fun too (laughs).
In the meantime, we had our first 'Artist Talk' on Zoom where a total of 8 artists presented their works during the talk. It was well-received as we also had quite a lot of clients participated, for me it was really exciting and fun, it just provided a new way of interaction that we never thought of before. I would love to continue doing it actually.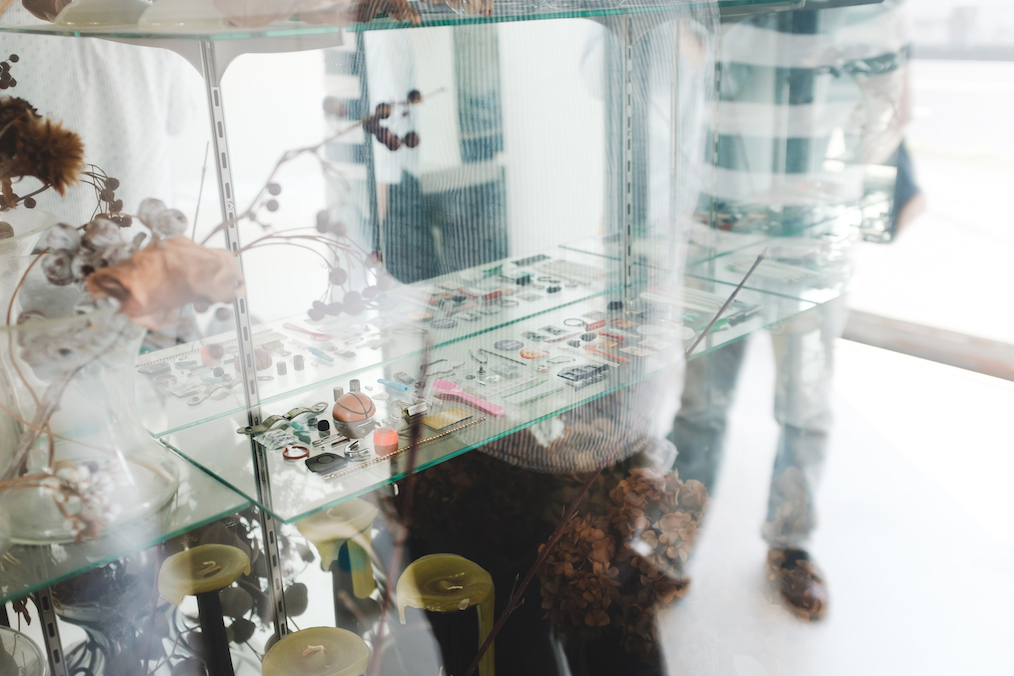 AW: The situation is getting better, does the gallery have any future plan this year? Any particular artists that you were hoping to work with?
YN: In October 2019, we held a butoh2 performance by Konan Amoku 阿目 虎南 who has gone solo from Dairakudakan 大駱駝艦, we are planning to do it again sooner or later. As we speak, there's an ongoing exhibition titled [Finding Fireflies] featuring Aoi Fujiwara 藤原 葵 in our Tokyo space, who took part in last year's Aichi Triennale 2019, animated explosion is a constantly reappearing theme in her paintings.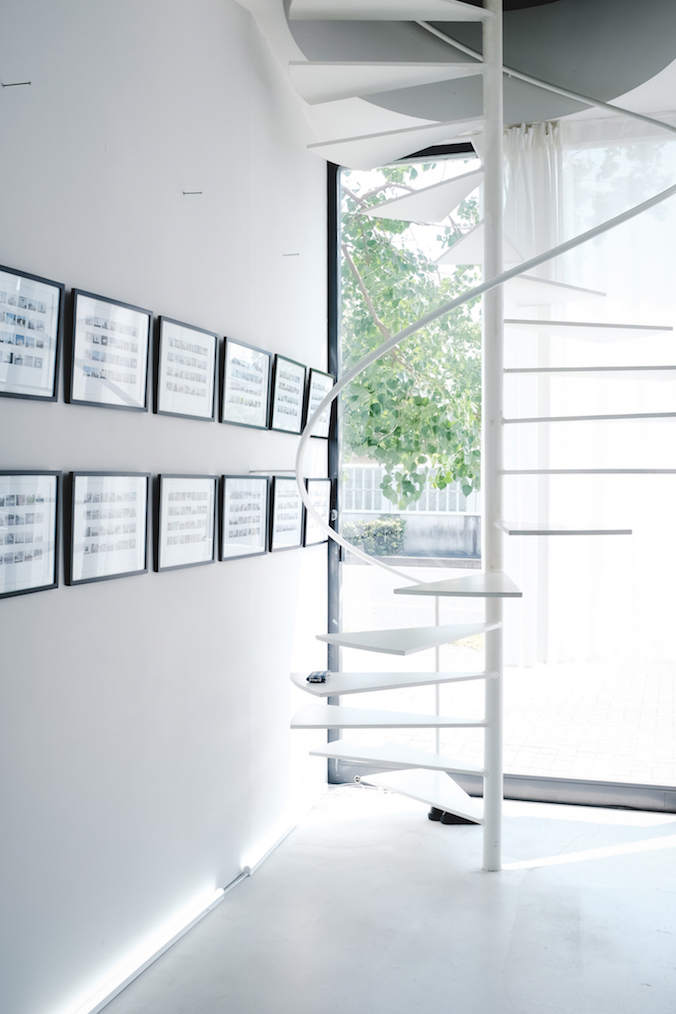 AW: Thank you for your time Ninomiya-san, before we go, one final question, do you remember the first time that art amazed you?
YN: It was a vase and flower painting by Odilon Redon that I saw when I was in elementary school. At the time probably my favourite outdoor activity, I used to enjoy picking flowers in the wild and arranging them in my own little vase, I guess ever since then flowers and ikebana had just become an integral part of me, both in life and work.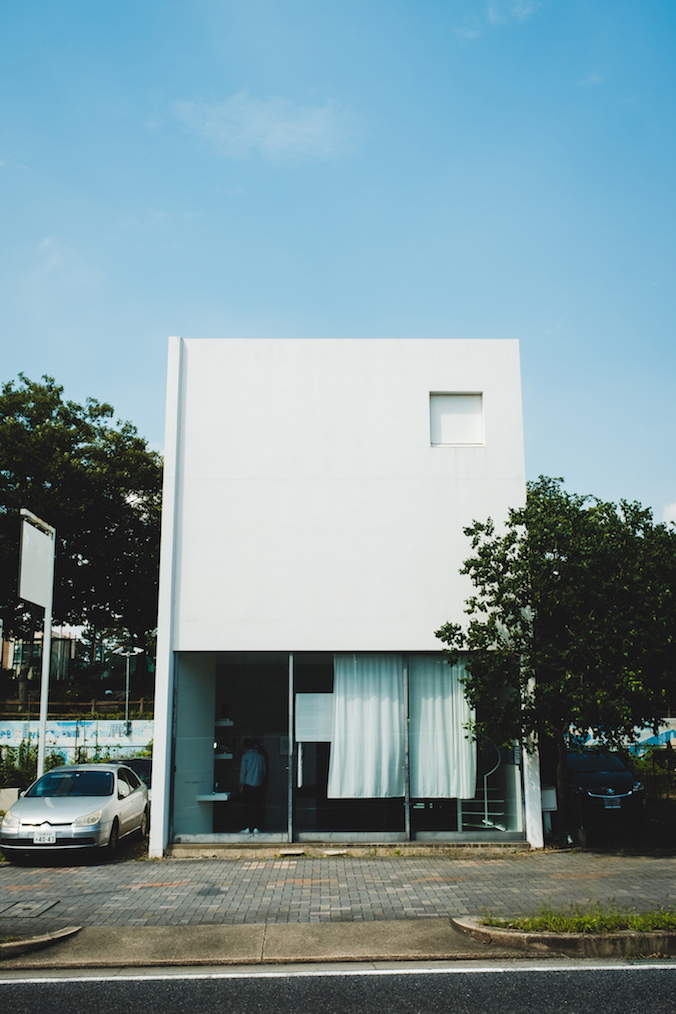 ---
1.  Shutchō 出張 originally means business trip, in this case it's more aligned with the idea of popup.

2.  Butoh 舞踏 is a form of dance theatre originated from Japan founded by Tatsumi Hijikata 土方 巽 and Kazuo Ohno 大野 一雄, often perceived as terrifying, creepy and death related, sometimes referred to as the 'dance of darkness'. The art form arose after World War II as a reaction to a once stagnant society numbed by tradition and frankly, modernisation too.

---
The original interview was conducted in Japanese by Axel Wang and Soichiro Kimura 木村 宗一郎 on 7 August 2020


Editor: Axel Wang

Design: Axel Wang

Photography: Rui Yasue 安江 塁

Translation: Axel Wang
---