Before the launch of GROWING SPACE (2022), we visited Mitsunori Kimura, one of the exhibited artist's studio around the end of July. A train ride of less than two hours took us from Nagoya to Fukuroi, Shizuoka, where the artist works and resides. We also had the opportunity to speak with Kimura-san about his time before he became an artist and what is it like being a sculptor, and of course, it was such a pleasure meeting his lovely family, please find our interview and photography documentation of our visit below.
Axel Wang: Kimura-san, first of all why did you decide to pursue sculpture?
Mitsunori Kimura: People sometimes consider sculptures as artworks and sometimes they don't, I'm interested in the boundary between the artwork and the real world, and I believe sculptures can be something that connects.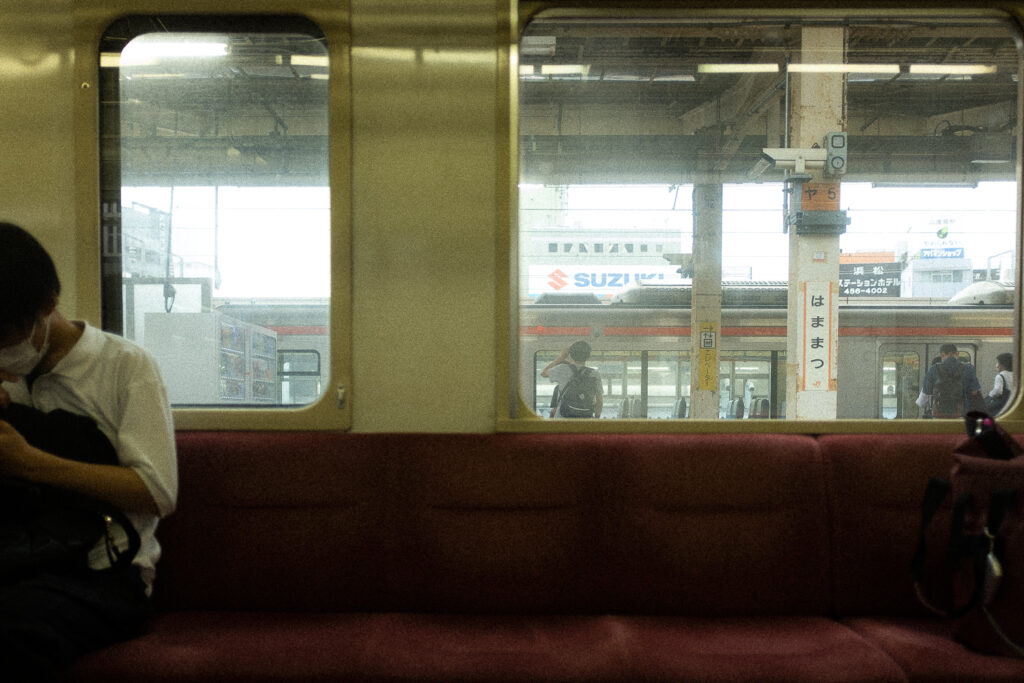 AW: Was there a point in time when you decided to become a full-time artist?
MK: Not exactly, it was a natural flow of events really. Before I never thought about selling my works, so even if there was an enquiry I always just refused. When I first started working as an artist, I also had a job at the university so I wasn't particularly troubled by money, and I didn't have that many works. At the time I used to think that if I had to sell the works to some I rather just acquire them myself, if that makes sense. However as my career progressed, the number of works increased and it became impossible to store many of them, and obviously there was financial constraint too. So after a few exhibitions at commercial galleries I kind of found joy in selling the works.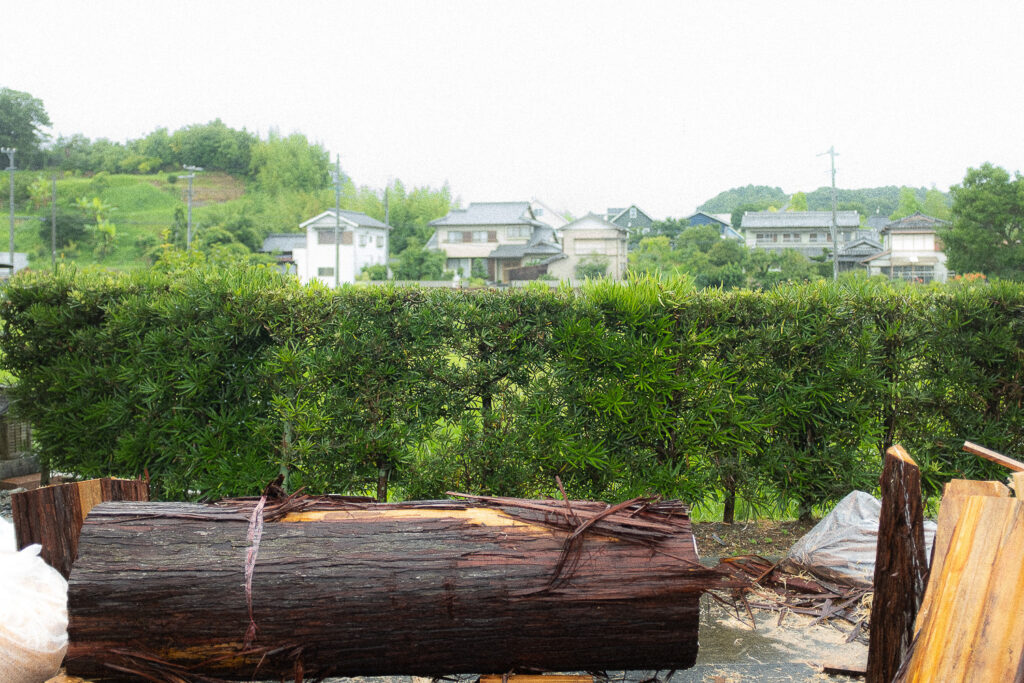 AW: I can imagine it's not easy at the beginning, have you ever felt like quitting and just doing a regular job instead, like a salaryman?
MK: Back in the day, every morning I woke up I used to ask myself this question of whether I wanted to continue working as an artist, but whenever I thought of the compliments from Pier Luigi Tazzi, he was an art critic and curator who sadly passed away last year, we met when he was the curator of Aichi Triennale 2010, I used to show him my works and I remembered his very positive reaction when he saw my work Oh There is a Dog! (2010) and afterwards he exhibited my works in Italy. It's probably moments like this that kept me going all those years.
After I quit my job at the university, I had the opportunity of presenting my works at commercial galleries so once again income wasn't a massive issue, even though I had to admit that there were times when my account balance was approaching zero. Despite that I wasn't really sure, I never wanted to quit as an artist, I just kept my fingers crossed and hoped that the works may eventually sell one day.
AW: Let's talk about your inspirations Kimura-san.
MK: When I was a junior high student, I used to love reading about the wooden cat sculptures in art textbooks. During my time at high school I found the works by Katsura Funakoshi enormously intriguing, then later on when I started university I was taught by Eiji Watanabe to create the "Red Man", painted by Georg Baselitz in a form of sculpture, through the motif of that particular work I gradually began to create my own animal sculptures using wood and oil paint. I guess I never really had a strong sense of reliance or maybe trust even, in too many people since elementary school so I think Mr Watanabe is definitely my strongest influence. It was about 10 years ago that I noticed that my works are perhaps a little bit similar to Takesada Matsutani's in fact.
I create three-dimensional objects using oil paints, and I use a chainsaw to create hair-like texture on the surface of the materials, direct contacts from my hands are absent with either of these methods, whereas Takesada Matsutani uses a lot of vinyl adhesive in his works, they are also impacted by elements like gravity, heat or even the wind, in a way it created a sense of distance between the objects and the viewers.
During my student years I encountered 'Mono-ha' quite often, so instinctively I thought I was influenced by the movement but probably without me realising it, I was also influenced by Gutai the artist group. Later on as I did more research about Matsutani I learned more about him, being a member of the Gutai group led by Jiro Yoshihara, he used to have a motto that lies somewhere along the line of "Don't imitate people", which I thought was pretty cool.
AW: When did animals become such a dominant presence in your work?
MK: I remember since 2004, I had always made animals-related works, if you could even call them 'works', like we used to make cats and dogs that posed as humans or sort of turned humans into animals. When the COVID-19 outbreak started, many animals became the focal point because they could potentially be virus carriers. During the pandemic I was trying to focus on the breathing of the lungs for obvious reasons, at that time I had the ambition of creating works of all the mammals that exist on this planet, in the end, I managed to create the faces of 958 of them. After that I started to put together a pictorial catalogue of this work series, and it reminded me of a simple fact that I almost forgot, that humans are considered mammals too. It just made me realise how strong the connection is between us and animals, it's all so fascinating for me.
AW: You mentioned creating hair on sculptures using a chainsaw, can you tell us more?
MK: It's a technique that I have been experimenting with in recent years – creating hair on the surface of human and animal sculptures – imagining hair growing out of the wooden panels and sculptures. It's a process that involves the operation of a chainsaw, fluffing repeatedly on the surface basically, so it depends on the characteristics of the material it's only possible with a certain type of wood.
AW: Is there a message that you are trying to convey through your sculptures of animals to the viewers?
MK: Consciously no, I don't bear any messages in mind when I make works, but depending on the context frankly, they may turn out to be somewhat meaningful, obviously the interpretation is left open to the audience. In general what I would like to create are the animals that breathe and tread this land. For instance, in The Deer is Gazing (2020), when the viewers make eye contact with the deer sculptures, the spectacle would remind them of death in the natural world, because in real life, you may be in danger if you make eye contact with animals in the wild. On the spot you would feel some sort of tension, and of course, some would say that the deer is cute and so on. Into the Forest (2020) were sculptures depicting the deers eating the trees, as you may or may not know, but actually deers have four stomachs and they would eat just about anything like tree barks for example, and this is said to have caused deforestation to some extent. In this work you see that the heads of the deers have gone deep inside the trees, as if they were too busy munching up the trees and they couldn't notice anyone coming close, ended up becoming a part of the forest.
AW: I remember standing in front of a massive painting created by Anselm Kiefer, there was this feeling of awe, it was a mixture of respect and wonder, also fear too. I personally think that the human brain is wired to be impressed by large-sized objects because when you think about it, we humans are tiny creatures relative to nature! Anish Kapoor on the other hand once said that, being big can be meaningless when it comes to art, the point of the bigness has to be related to what it's about, the content and the context. Has the thought of creating giant-sized sculptures ever crossed your mind?
MK: You are definitely right there, large-sized works do have a strong presence and charm, and I have thought about making them but to be honest the size of the works has never been a concern. And I guess whether the object is deemed large or small depends on the space entirely, thus for me it's more important to consider the question of what to create, and not how big it is. The works that I make are always full-sized, they are not necessarily realistic depictions of the actual animals but I guess they do somewhat have a realistic sense to them.
AW: Kimura-san, are you able to find time for any hobbies outside of the creation of artwork?
MK: I enjoy filming and watching myself singing (laugh), especially a song performed by a female singer and I try to imitate a female voice.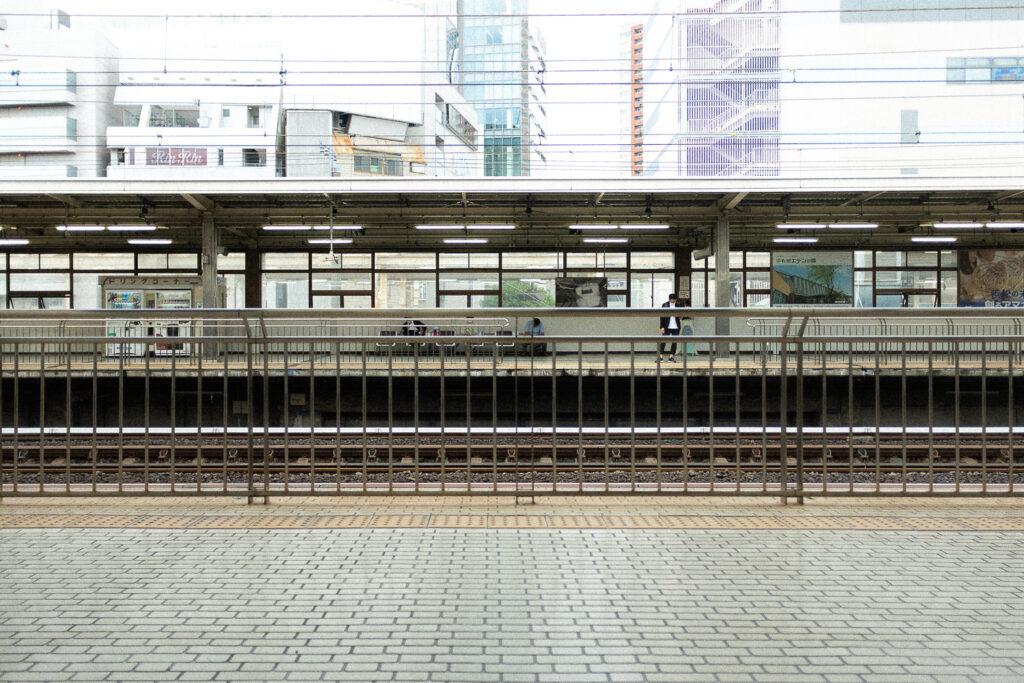 ---
The original interview was conducted in English by Axel Wang on 25 July 2022.
Introduction & Editor: Axel Wang

Photography & Design: Axel Wang

Japanese to English Translation: Axel Wang, assisted by Soichiro Kimura
---