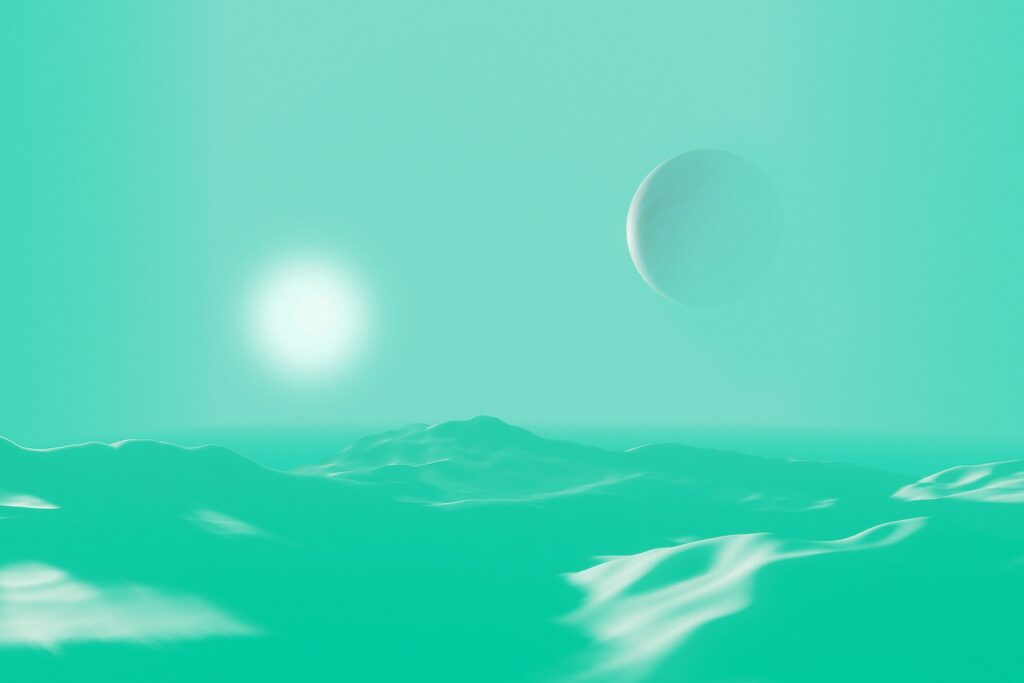 For the exhibition of GROWING SPACE (2022), we spoke with Luc Schol, one of the exhibited artists about his background, practice and ethos behind his works of photography. Luc also opened up about his passion outside of creating artwork. Please find our interview below and for his profile please refer to the following link.
Axel Wang: Luc, you have studied and practised photography for a long time, what steered you into doing photography in the first place?
Luc Schol: I originally envisioned myself as a comic book artist when I was a small boy. My first array into lens-based media was actually from a filmmaker's perspective, I created a puppet movie when I was 14 and I remember fondly playing around re-editing Zelda Twilight Princess trailers when iMovie still had an interface resembling Final Cut Pro. Afterwards, when I was 16 in 2007, my father gave me a smaller camera to photograph an evening out at a restaurant. I photographed my kid sister crying about something and that was that. I moved into still imagery from that moment, with support from my father, he was an art director for a bunch of great Dutch magazines when print media still had footing and financing. Back in those days I didn't think much about the essence of my work really, I was mostly obsessed with learning how to grab the moment, learn Photoshop and get into art school. It was all mostly portrait and editorial-based. My influences were the classics that my dad told me, the first names you learn when you get into photography.
AW: Daido Moriyama (森山 大道) once said that the essence of photography to him is more about duplication and less about the artistry, what is the essence of photography to you?
LS: Photography is a lens toward many things. It is literally a peephole to look into everything that the world has to offer. I therefore believe photography's essence lies in its adaptability and its futility in trying to capture a slice of time. Photography has no core genre or set of values, there is such a vast variety within its usage.
For me personally, I love the immediacy of the image. I press a button and I get a whole composition in return, such a great transaction. A camera has such an amazing visual feedback loop. There is nothing as dreadful as an empty page, what misery writers and painters must go through. I am an inherently lazy person and I strongly believe that as a teenager I chose the camera from an easy-way-out perspective.
AW: After graduating from Willem de Kooning Academy in 2015, you had done solo shows, participated in art fairs and group exhibitions and so on, why did you feel the need to continue studying photography after that, especially in London?
LS: Simply put I felt like I needed a change! The Netherlands is a wonderful place to live and an immensely lucky place to be born in, but I spent all of my life in one city. I had always wanted to live in a city with a population of millions once in my life, so I took the plunge. I had never done a master's degree, and felt that could be a great stepping stone to meeting new people and strengthening my practice. I have to say that I was never able to take this step if it wasn't for the grants I applied too: the Prins Bernhard Cultuurfonds, Bekker la Bastide and the Vrijvrouwe Fundatie van Renswoude in the Hague.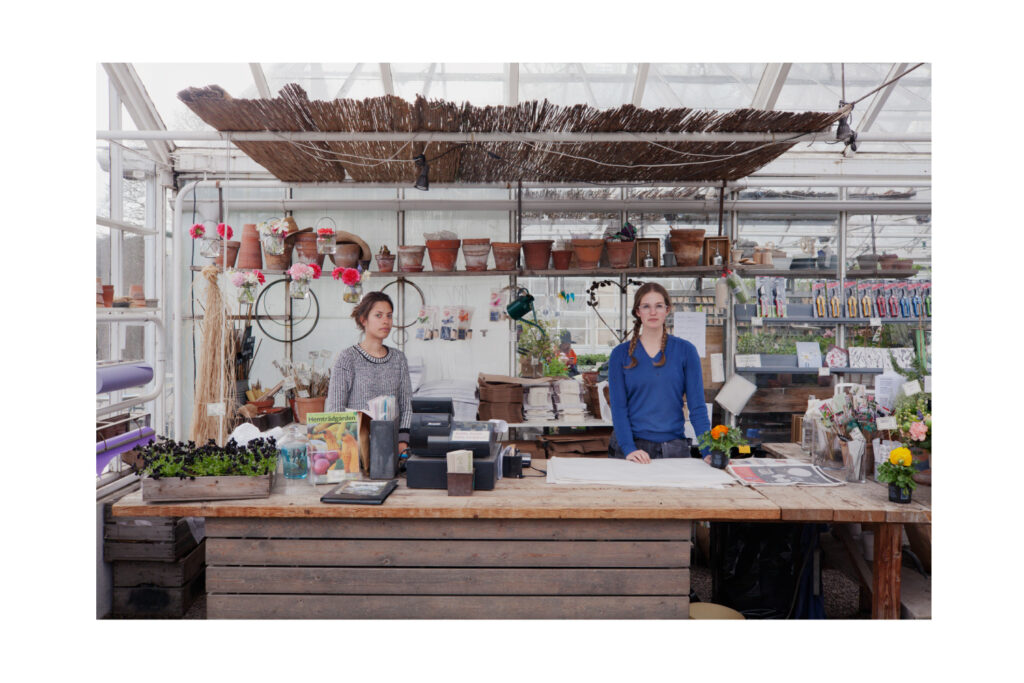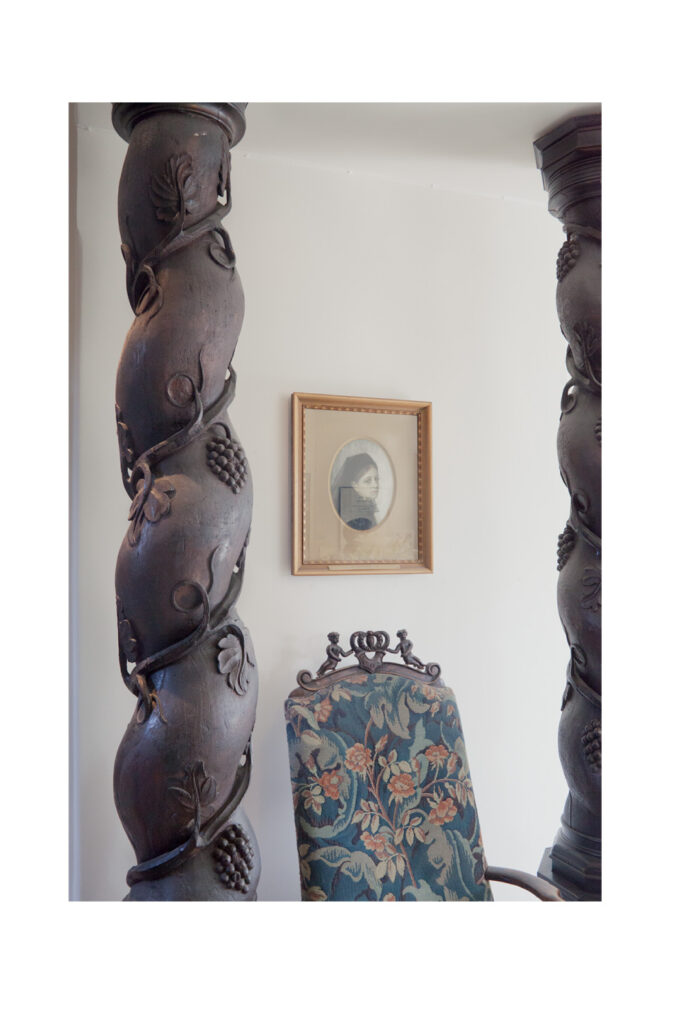 AW: The landscape photography that you do, are you attempting to address issues or is it more of the magnificence, the vastness and the beauty of nature that awe you?
LS: I believe this is an important question. Yes, in an ideal world one might only be able to enjoy the vastness, magnificence and beauty, with the genre of Romanticism devoted to that mindset, though the experience of sublimity also encompasses notions of being fearful, small, not fully understanding, part of a larger whole (a sprinkle of cosmic horror almost). However, the landscape is inherently political, whether it is the Capitalist and Western notion of the great expanse, property and 'development', or the landscape as a reminder of what we are slowly destroying by means of the existential dread of global warming.
The landscape is what we portray on top of it, it is an almost open experience, but it would be naive to say that the privileged view that I might have, is the only one I want my audience to experience. I am not explicitly inspired by political motives but I also want to move away from 'just' sharing the sublime experience.
AW: What do you look for when you photograph a person, do you have to get to know them first before you take the shot?
LS: Most of my portraits have been collaborations with companies, magazines or institutions so they include functional and/or commercial aspects to them. However, it has always been a journey towards shooting aesthetically beautiful portraits in a style that I hope to keep growing over the years, 'daylight minimalism' – this is the first time I named it!
I don't like working in studios or with light setups as much. If I have to work under a roof I'll stick them by a window but I genuinely prefer to go outside and fully use what the light of the day and its many shades and reflections might offer at that moment. There is nothing more special than the giant fireball in the sky. We have such a primal relationship to the sun's warmth – almost as if we are capable of photosynthesis. I like to talk to my subjects first, usually going on a walk together past pre-scouted points, chatting along as I photograph trying to find a good shot. It is all low-key and gentle, though I hope to minimise the amount of images I need to shoot and the percentage of chance I still need for these pictures.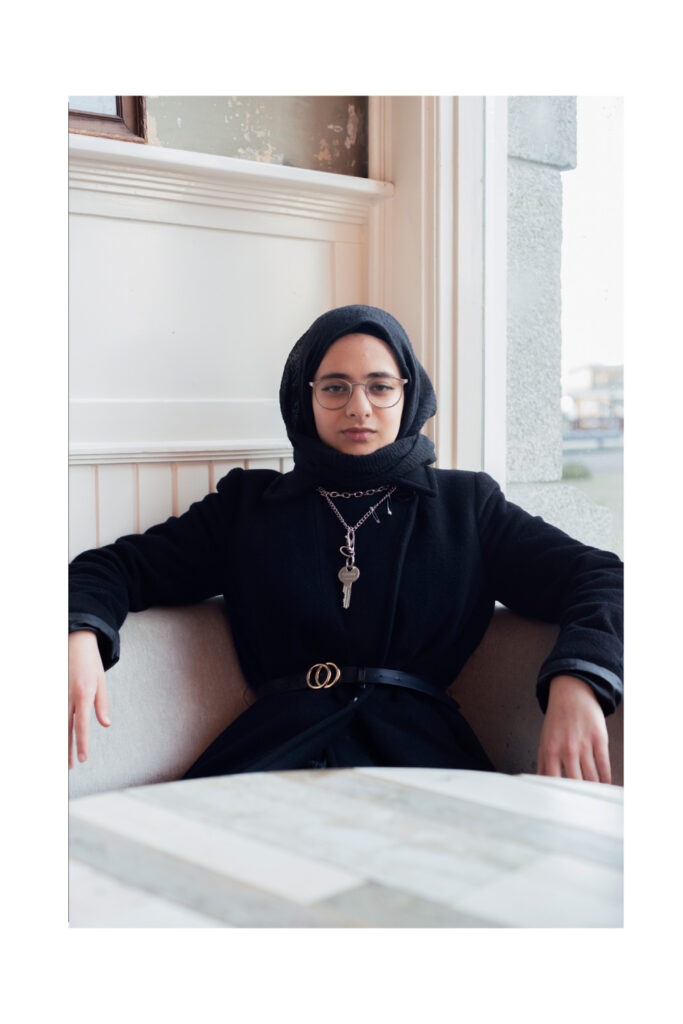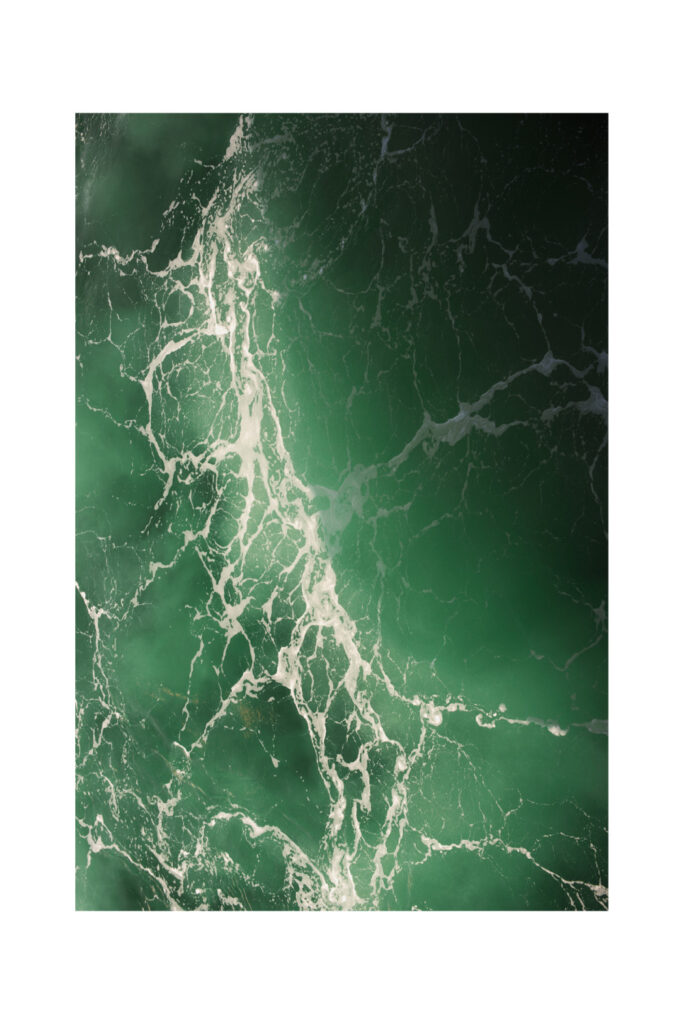 AW: Do you think there's such a thing as a good photograph and a bad one?
LS: Of course there are good and bad images, but the outcomes change due to the criteria one chooses. Especially in larger, multi-image stories, 'boring' imagery can start holding value, and sometimes great one-offs just don't fit a certain context.
I do believe that a photographer should always know what tickles them aesthetically and constantly strive to improve their craft. One doesn't have to carry technical cameras through the great American landscape but every style can be improved upon. On a side note, I do think it's important to point out that an interesting subject does not immediately bring a great picture. For example, one can still take a boring or bad picture of an immaculately dressed subject in a gorgeous landscape.
AW: I remember watching a TV series many years ago where one of the characters said: "Photographs are so ironically impermanent, they capture one moment in time to perfection. A painting can capture eternity." — This line has weirdly stuck with me ever since. There has always been this polarised view on how much truth one photograph holds, let alone the fact that so much can be manipulated digitally in a photograph these days, what's your take on this, do you photograph to tell the truth?
LS: I don't photograph to tell the truth, I have never been interested in telling any truth and I gladly steer away from the photograph as objective truth discussion. I believe chasing truth etc. is more of a reportage thing. I believe in the subjectivity of photography, in creating worlds one can enter through editing images. Essentially photography is a long chain of choices one makes. Some choices became instinct but one day in the past they were a choice for a photographer. I do agree with the quote though. Photography is an odd beast. A look into the past, an evidence of a point in time. I wonder how people perceived the past before the advent of photography. Did scholars of the old times imagine stories in moving paintings?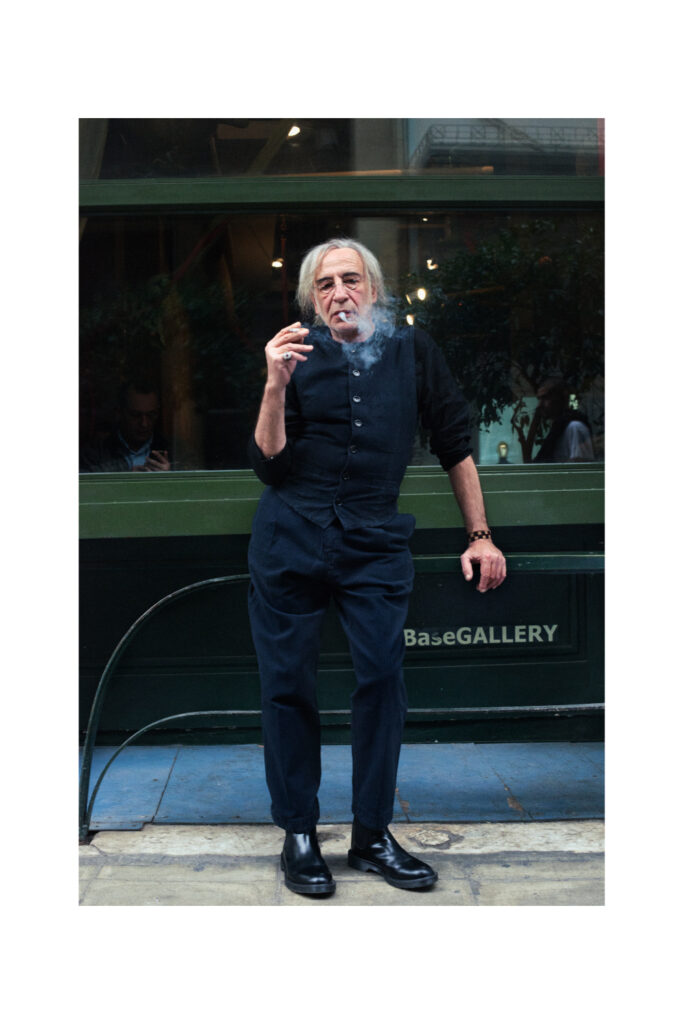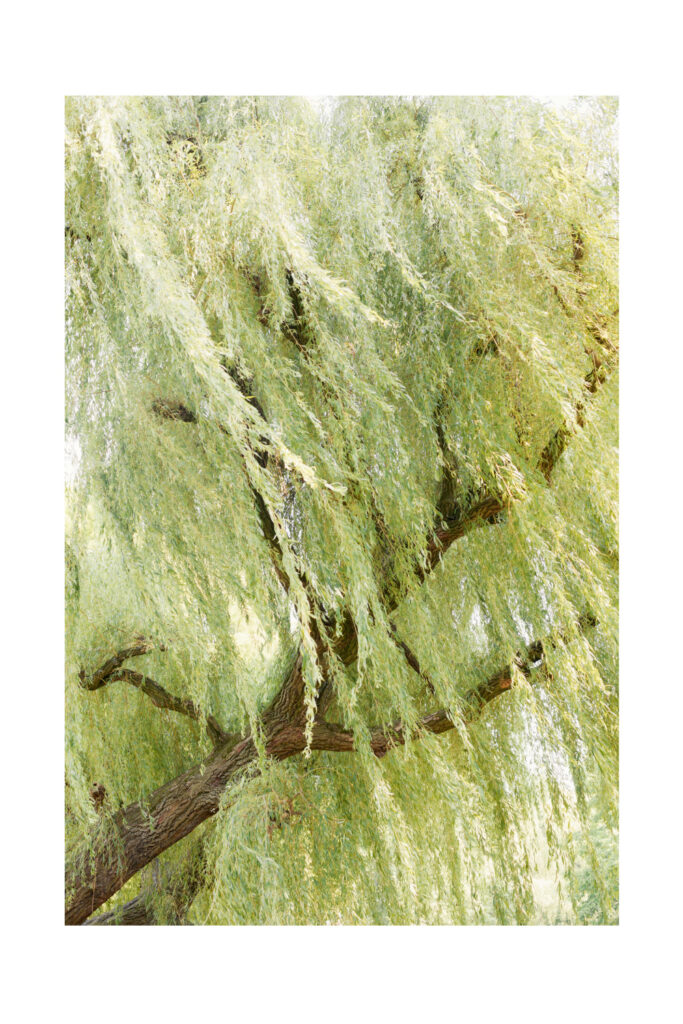 AW: I love how you created your website, it felt almost like a video game. You often mentioned Zelda as a point of reference during our previous conversations, what is it about video games that captivate you so much?
LS: Video games uphold the most intense suspense of disbelief. I don't know how many days I have booted up an intricately detailed world and suddenly I snap out of it 6-10 hours later. Because you have the freedom to move around and make choices I feel like there is nothing quite like it. It is incredibly immersive. It is an all-encompassing experience and once you are in, you are in. Within that context you can feel all these design and gameplay choices, engage in themes and morality related to our world, but you are still in Hyrule, Nilfgaard or the Lands Between. This is something I wish to achieve myself over the years within my art, creating an immersive experience that makes the audience feel they are in my world, whilst engaging in critical subjects. I find modern art incredibly anti-immersion. Once one reads an opening text explaining a piece or a show, it immediately relates everything to subjects, themes, lives and circumstances outside of the art pieces. I understand why this is important but it's not the style I want to achieve. I recently went to a show, Peckham24 in London, and they had the nuance to display no text on the wall and left all statements and descriptions within a folded piece of paper that you could pick up. Such a difference in the suspense of disbelief!
| | |
| --- | --- |
| | |
AW: Photography has evolved in so many ways, probably a bit like video games too, it has always been evolving. A lot of the works that you created lately are 3D renders, why did you decide to take on such a medium?
LS: I had a crazy phase during the pandemic where I considered retraining myself as a game designer and I picked up 3D design within that process. When classmates started building darkrooms in their bathrooms I started dreaming of creating my own Hyrule. After discovering that creating and solving gameplay mechanics and loops aren't necessarily my thing, I still envisioned ideas, stories and worlds that needed to be created from scratch. I continued my journey with 3D software, but now with the still image — a photograph, as the result.
AW: For many photographers there's almost this need I felt, for them to actively engage with social media, namely Instagram, on the contrary for you Luc, it looks like you remain relatively quiet, why is that?
LS: I am quiet because I find it incredibly difficult to engage with social media professionally. After a more active approach on a personal level in my early twenties I have grown more and more detached. I've also noticed my health improves if I stay away from social media – so there is also a conundrum there I haven't solved yet. It is important to go with the times and use the provided channels to engage with your audience and larger professional field, but it also isn't a must. An artist must find a way to engage but one can also choose to do so in whatever means they enjoy, for me that's the interactive website that I've made.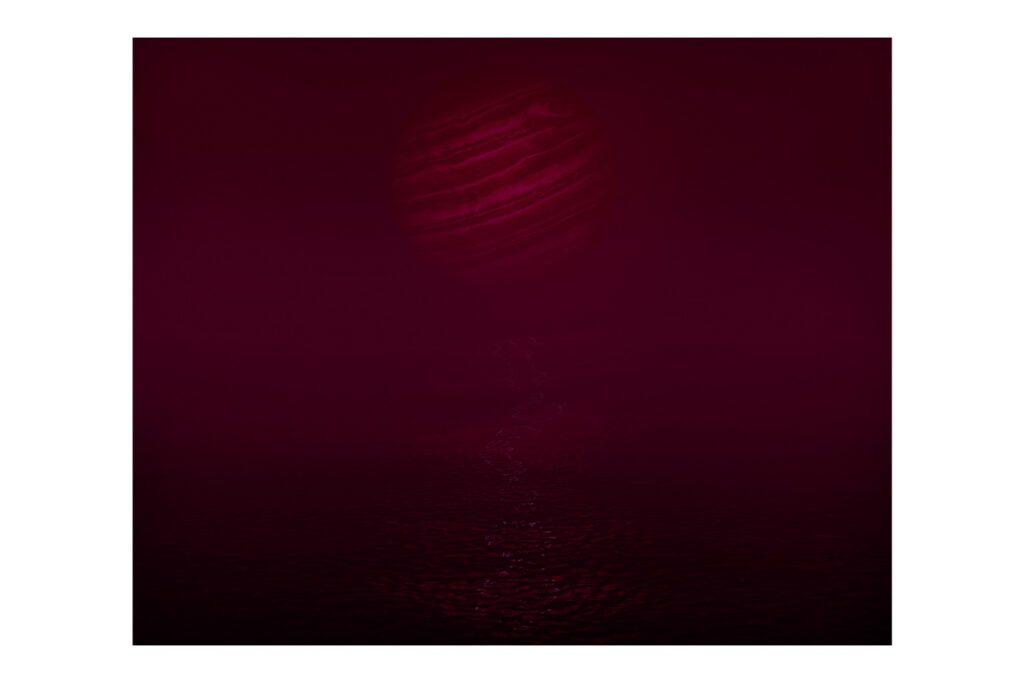 AW: Do you ever feel fed up with photography? It almost feels like everyone is qualified to call themselves a photographer these days thanks to technology and Instagram.
LS: I feel fed up with photography probably two times a year and start fantasising about my own restaurant (I am an avid hobby cook). But then I remember that means being in your joint for 7 days a week for the first 5 years immediately I snap back to photography and art (laugh). That has nothing to do with Instagram though. Yes, technology changed and photography became accessible, but that's not a bad thing at all. Things have always changed and have always seemed to initiate an end of things.
I mostly find the systems in play behind these developments to be problematic. All this access has demeaned financial standings in the field. Commercial and corporate work is rewarded too greatly because capitalism is dividing and destroying society making it harder by the day to come by from any form of art making.
If we had things like universal basic income and/or a very low cost of living, all these issues wouldn't frankly be an issue. We would all just be happy to develop and share our craft full-time, growing as a species in the meantime. When there is a corrupt market at play that decides whether or not you have a home or something to eat, it becomes increasingly more difficult to engage in activities that make us so intricately human.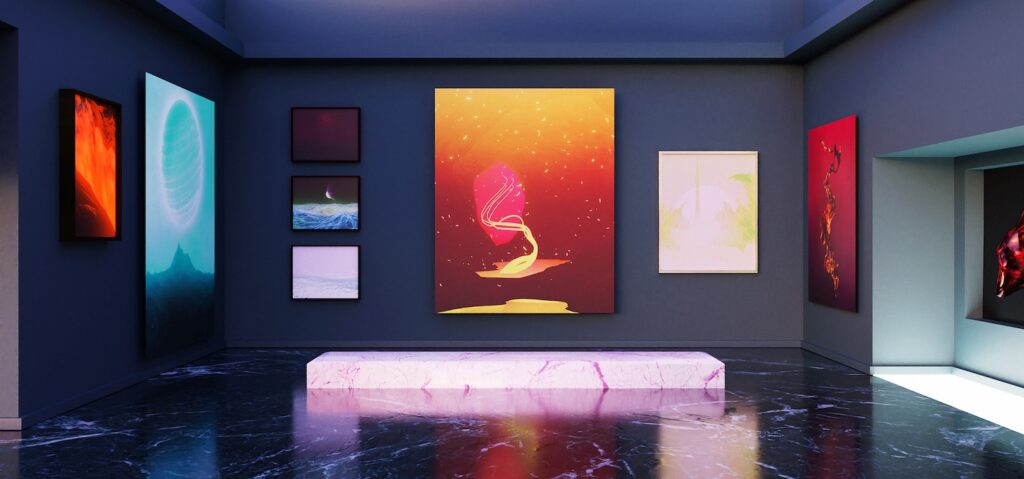 ---
The original interview was conducted in English by Axel Wang on 10 August 2022.
Introduction & Editor: Axel Wang
Photography: Courtesy of the artist
---