Previously Gracia Ventus talked about her life as an independent fashion designer running a fashion business in Shanghai 上海. In this part of the interview, Gracia opened up about her past and her experiences living in all parts of the world before she relocated to China. We talked about the impact of COVID, where she also entertained us with some alternatives and shared with us one of her most embarrassing stories living in the city of Shanghai.
For the first chapter of our interview Clothes and Words please follow the link.
Now & Then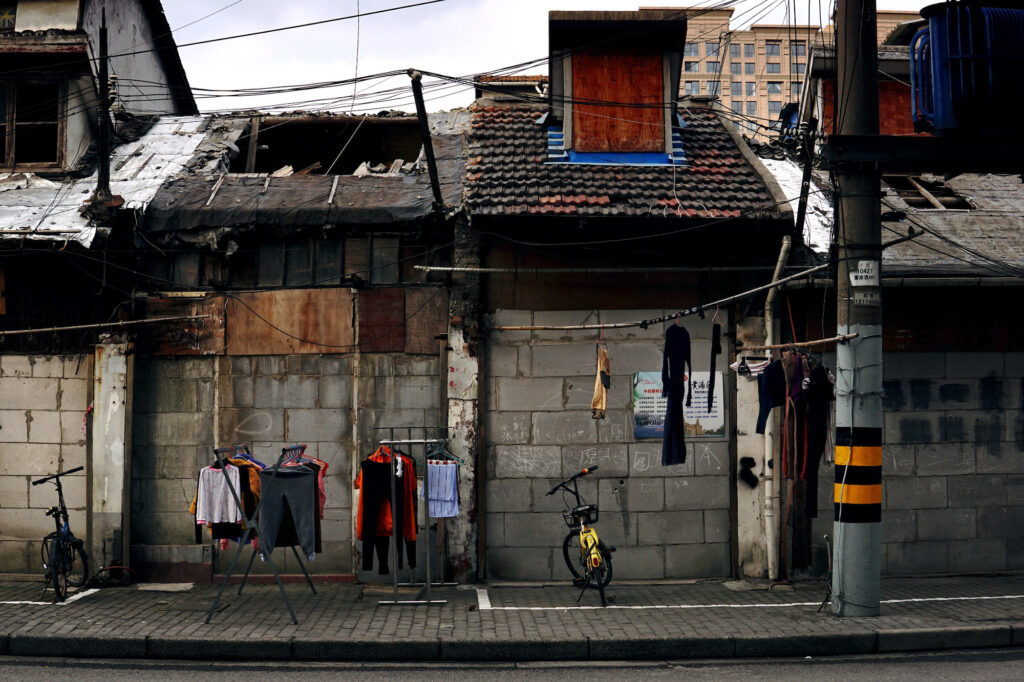 Axel Wang: Out of all places, why Shanghai?
Gracia Ventus: It was probably a natural turn of events for me. When I was a teenager my father would often talk to me for two hours after lunch about business and economics. I think he could sense the entrepreneurial spirit in me as I had been hustling for extra pocket money by painting people's shoes. I look up to him as a role model, he came from a poverty-stricken family, won a prestigious university scholarship, worked his way up to be a banker then a businessman; he used the capital he had saved to set up a modest company to provide jobs to all ten of his siblings as his way of repaying them for their sacrifices to send him to school. And from those talks — bear in mind this was in the early 2000s — he was always telling me to look to China if I want to start a business, that one day the country will rise to prominence especially with a rising middle class.
I was not really taking him seriously then. As a teenager growing up in a Westernised country like Singapore, speaking the English language and struggling with her Mandarin classes, I felt a stronger pull towards the Anglo-Saxon culture and way of life. I had visited China before the turn of the millennium, and I hated my trip there because the places we visited were run down and did not have proper sanitation. It left a bad taste in my mouth. And as a child, I was unable to fully appreciate the natural wonders of the world that we visited in the country. I was more absorbed in my personal discomfort.
More than a decade later I was presented with the opportunity to see the new China. Having never forgotten what my father told me, I made my move. That took place over five years ago and I'm glad I made this decision.
AW: You once compared Singapore to marrying a boring dentist, how would you describe your experiences living in all those cities, do you think all the different surroundings have helped shape your character?

GV: Being a global nomad certainly has played an enormous role in shaping my character. I was uprooted at a young age, and forced to adapt to a completely new way of life, speak new languages and live with strangers. I can switch my languages and accents as quickly as I switch my mode of thinking to empathise with people from different cultures. That helped me a lot in navigating my way in new environments, as well as figuring out how the administrative systems are run in the respective countries I've stayed in. This is the first thing one should do when working for oneself. The last thing I'd want as a guest in someone else's land is to be kicked out due to my own ignorance of rules and regulations. I have not lived in my home country for two decades now so I feel that I have to always be on my toes. And like ballerinas' toenails, I think my tenacity and will to survive are acutely hardened as I have nothing to fall back on.
Having been educated and worked in both the East and the West, I gained an understanding of the kind of life I wanted, ie. dynamic, independent, globalised and fast-paced. Australia is a great place for slow living and retirement, but not for nimble entrepreneurship that relies on just-in-time manufacturing and efficient logistics. England is a playground for the rich. You either have to depend on the system and wealthy patrons if you have no capital, or be wealthy enough to dictate your own rules. China is a land where ideas come to life. As long as you can think of it, there will be someone who can do it.
Growing up in different cultures also exposed me to different ways of thinking as well as histories of civilisations in different parts of the world, which I believe is important in forming a more holistic view about the world and humanity. I understand how and why different countries are run, and why no single system of governance can be applied to all countries contrary to what school textbooks would want you to believe. Conflicts between cultures and societies become easier to comprehend when one can understand the values that underpin individual behaviour and groups of people.
"I have always felt like someone who doesn't have a place to call home."
AW: What does travelling mean to you? Where would you like to go first when the travel ban is eased?
GV: Traveling is a way for me to see more of human endeavours and achievements and also appreciate the natural wonders of the Earth, while simultaneously helping to reset my mental state that would otherwise be stuck in work mode constantly. Emptying my mind and seeing the world outside my direct environment also helps to generate new ideas that would propel my design work forward.
My first destination would be my favourite onsen village in Kyushu 九州, Japan. I miss the combination of ryokan (旅館), kaiseki (懐石) and secluded hot springs in winter that only Japan can offer. Next would be Uzbekistan for the architectures and handicrafts, and Bhutan for the culture and landscape. Other than that I'm still keen to see more of China, especially Xinjiang (新疆), Inner Mongolia and various Tibetan communities in Gansu (甘肃) and Qinghai (青海). The country is simply too vast to be covered adequately in a lifetime.
AW: How was it like growing up in Indonesia and Singapore, then moving to Australia, do you consider yourself a misfit back then?
GV: I have always felt like someone who doesn't have a place to call home.
When I was growing up in Indonesia, I had a comfortable childhood, but I realised that my parents had sheltered me from the realities outside of home and school. As I gained an understanding of basic politics it became evident that the Chinese communities in Indonesia were never fully accepted as locals – a mistrust that was fostered by the Dutch colonialists that was passed to the local government after gaining independence — despite centuries of migration. We were made to be the scapegoats for social and economic problems that occurred. I had never felt quite at home anymore after the racial riot that broke out in the late 90s. One incident after that traumatic riot that I can recall well was getting into a taxi with my family. The driver took a look at us and asked, "So when are you going back to China?"
Things are better now because the Chinese are allowed to finally have their Chinese names, speak their languages and celebrate their holidays within the last decade. However, when one is uprooted at a young age, there was simply not enough time to form a bond with the place one should consider the Motherland.
In multi-cultural Singapore, I felt more accepted as a local, especially after I had picked up the Singlish accent. With that said, I still felt that there was a sense of alienation. As an Indonesian, I was exposed to abject poverty from a very young age; children who couldn't afford to go to school, beggars at the side of the road, rickety shantytowns built along polluted canals. The civil unrest added another mental scar to my psyche. Being in Singapore felt like living in a curated world where hardships have shifted from the need to survive to the need to be wealthy – hence the boring dentist comment. Most of my schoolmates could not see beyond their local perspective because they generally grew up in a comfortable environment. It was difficult to relate to them what I had seen. Regardless I appreciate the close friendships that have been forged during my time there.
I think I fit in Australia the least. I don't drive, I don't like a form of socialising that involves heavy drinking which was prevalent in universities, and I don't feel at ease in their insular, but undoubtedly comfortable way of life. I'm the sort of person who want things done yesterday. I'm used to businesses opening until 10 PM and not waiting for more than 10 minutes for public transport, which meant that I would only be mentally comfortable living in large urban sprawls.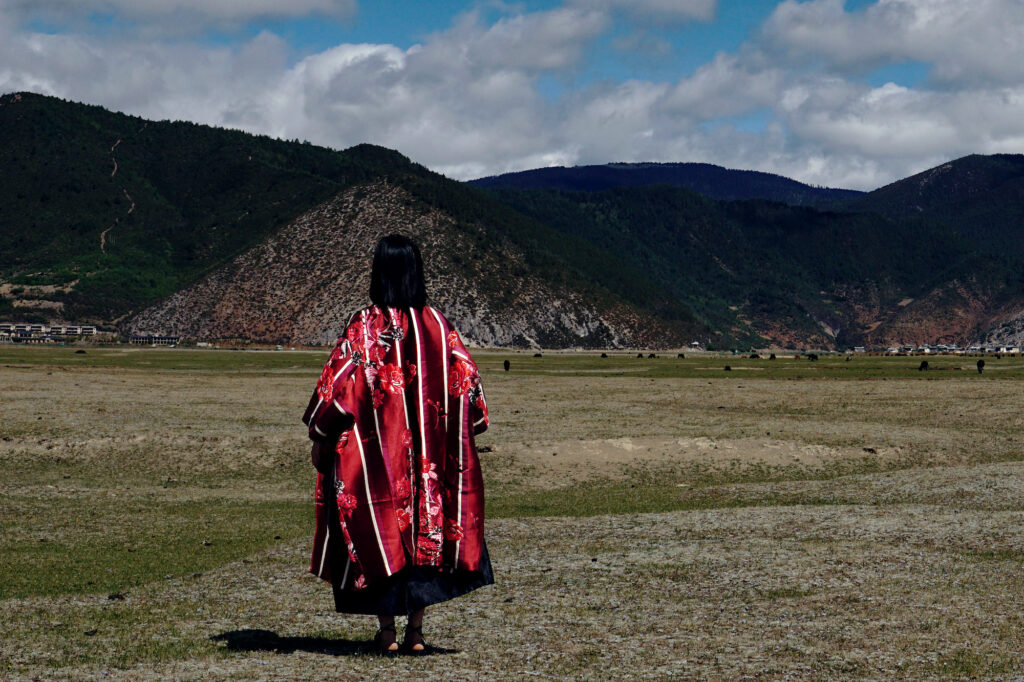 AW: Rick Owens recently said: "There are certain things in place when you come into creative bloom, when you're at the age where you start recognising what it is you're attracted to, creatively, that sticks with you for your entire life." He also said that, anything a creator does, is a composition of what you have seen before, it's all about making that composition your own. Do you agree with what he said, if so, what elements of the past, have you taken, in order to construct your present and future?
GV: Yes I certainly agree. I've always said that there's no such thing as originality, it is simply a new way of looking at existing ideas or a revisit of forgotten ideas. The only source of originality is probably Mother Nature. Ask any designer and they will either tell you that they look at old photographs or work from vintage samples to create new works.
I only work from what I know and love. The past consists of my upbringing and my inspirations – all the designer clothes I have seen and felt in my hands and have developed an affinity towards. My personality in having to protect myself from outside forces probably shaped preferences for aggressive designs and cocoon-like silhouettes. The future is hard to predict, so I don't know how it will be shaped.
AW: What is the biggest lesson that you have learnt so far, any regrets whatsoever?

GV: The biggest lesson I have learnt in running a business is how difficult it is to find people you can rely on. It is very tiring to give people a chance, train them and trust them, only to realise further down the road that things are not working out and you have to let them go.

Fortunately I have not made any regrettable decisions.

AW: The last time we spoke you said that, you see yourself in Shanghai for at least another 10 years to come, how do you envision the future of the label and yourself there?

GV: I hope to have our own workshop in a couple of years where we make our clothes in-house.
AW: It's hard not to talk about COVID these days, we have already seen a lot of societal changes and adaptations, is there anything that worries you for the future of a post-pandemic society?
GV: I worry about the geopolitical divide that the US government is hedging on. From money printing accelerating wealth inequality worldwide to the Military Industrial Complex beating on the drums of war with its gunboat diplomacy harking back to the Opium War and disinformation warfare against a nation rising economically to challenge the global hegemony, there are always many things to worry about. The pandemic has accelerated emotional manipulation across all mass media, from news to pop culture. We are constantly reminded to be angry about other people's values, identities, political and belief systems, so that our attention is diverted from decades of neoliberal policies that brought about depletion of natural resources, wealth inequality and fracturing of societies. Twenty years ago we were told to fear Iraq and Afghanistan, now we are told to fear Russia and China, all for the benefit of no one but the neocons and weapon-makers who stand to profit from wars. We the common folks all over the world struggle to stay united in the face of conflicting information, and unfortunately we are too run down to cross-check news sources. The elite class sowing confusion and discord understands very well that it takes less energy to hate than to question and empathise. My only suggestion is to always follow the money.
Fashion is addicted to large-scale mass manufacturing and will most likely not overhaul its production process. The industry will continue to overuse natural resources and manufacture by-products in overwhelming quantities that pollute our air and water. Industry players like me who push for small-scale production is a tiny minority, embarking on a Sisyphean task that might touch a considerable number of souls but ultimately not be able to affect how the industry – be it luxury or fast fashion – prioritises profits over planet.
'We must cultivate our garden'.
In times like this, Voltaire's message will always resonate with me. Look back far enough and we can see that the world has always been absurd and filled with suffering. Yet there is also plenty of beauty to appreciate, be it natural or man-made. We must not grow apathetic and ignorant, but at the same time we should understand where our sphere of influence lies, so that we can continue to touch as many lives as possible, even if it starts – and ends – at one.
AW: Let's explore some alternatives here, many years ago in an interview you said London was your dream place to live, has it changed?
GV: Yes it has certainly changed. I made that statement as someone who was hoping to work for European fashion brands, before I saw the possibilities that Asia has to offer for entrepreneurs. If I am not doing fashion I would probably pursue a business management role in a big city. I enjoyed combining international studies in economics and politics with numbers and logic.
AW: If you were to go back to a specific time in the past, when would it be?
GV: As a woman, there has never been a better time than now. We have never been freer to make our own decisions — and be responsible for them — than today. I also love seeing all the technologies that we as humanity are pushing for today, from space exploration to harnessing the energy of the sun in orbit, to making spider silk and synthetic furs that feel like the real thing without harming animals. The past also did not have modern conveniences like air conditioning, fridges and tampons. If we could go back as anyone however, I'd have to echo what my partner told me: a young man getting into workforce in early 80s Japan, riding the wave of economic boom while enjoying the technological hardware advancements never seen before that period and enjoying the post-war revitalisation of their culture and traditions.
AW: One final thing before we go, you mentioned cultural shocks when you first arrived in China, purely for entertainment purposes, I would love to hear one of your most embarrassing stories in the country!
GV: The most embarrassing thing that I could recall took place in the first month I arrived. I had brought an item during my move that I was going to ship domestically to a local customer. I asked her which postal service option she would like, to which she replied, "We don't use the postal service anymore, please use a courier."
---
The original interview was conducted in English by Axel Wang on 29 August 2021.
Editor: Axel Wang & Gracia Ventus

Design: Axel Wang

Photography: Courtesy of ROSEN
---