Gracia Ventus is an entrepreneur, self-taught fashion designer, writer, and a global nomad, if anything else, she's also a survivor, food lover, and the list would go on.
I remembered looking at Gracia's 'fit pics' in one of them 'what-are-you-wearing-today' threads during the heydays of online forums and thinking, these were some of the best outfits I've seen online. Yet another part of me thought, perhaps with a tad of jealousy too, how could one wear all these layers of black in the Asian heat – must be another one of those flashy fashion blogger wannabes with no substance who's dying to be a part of the industry.
How wrong I was, how completely and blissfully wrong I was.
In no time I started to notice Gracia's work of writings on her blog The Rosenrot. Gradually I came to realise that behind all the extravagant voluminous facets of Issey Miyake and the brutalist monotonous layers of Rick Owens, plus the ferocious red lipstick too, there were certainly more than meets the eyes. I began to find myself eagerly devouring those witty and informative texts on the blog like a starving and ignorant child in search of food and wisdom, which I still do to this very day. On top of everything, outside of my self-absorbed bubble, and frankly at a time of life desperate to grapple onto something, to be able to stumble across someone on the web whose aesthetic ideals and values I could connect with and whom genuinely inspired, felt almost like a blessing.
The Rosenrot, literally translated as 'the red rose', also presents itself as a homage to Rammstein the band. Clearly someone influenced by music like many other great designers of our time, without splashing a massive logo of any music band to the back of every jacket, all the cultural influences and literature references are boiled down and transpired in Gracia's collections, resulting in a series of subtle, aesthetically pleasing and meticulously constructed garments.
After perhaps more than half a decade since my initial encounter with this image of Gracia, a facade more or less, I decided to reach out and wrote the designer a letter inviting her for an interview, to get to know her as an individual a bit more. During our first Zoom call back in July this year, as if an onion started to unpeel itself and revealed its core, underneath that facade, it's a friendly and eloquent woman, smart and valiant, extremely driven and knows exactly what she wanted — another list that I could just go on and on about. This very first image of Gracia, had then completely evaporated.
I would like to thank Gracia for her time and contribution to the interview, it was pure joy and my utmost pleasure working with her on this, not only because she made everything so simple but ruminating in her words I was able to actually pause and think, and to reflect on my own self, which I started to find more and more difficult to pull off these days as COVID eases and society is picking up its pace rapidly again so once more, my gratitude to Gracia, and hopefully you would enjoy reading her words as much as I do.
Clothes & Words
Axel Wang: Gracia, you once wrote: "I am merely a curator of ideas, putting together elements of garments into pieces that adhere to my vision." Are you more comfortable calling yourself a fashion designer now?
Gracia Ventus: These days I'm not as reluctant to call myself a fashion designer, but I remain ambivalent. The design part of my job takes up a small percentage of running a fashion company. So perhaps the title fashion entrepreneur would still be more appropriate to describe my day-to-day job.
"I have a strong dislike towards the fashion system as a whole."
AW: You seem to operate away from the mainstream fashion system, how do you think being outside of this ring has helped your business?
GV: The good thing about not following the usual fashion timeline is that I can remove the external pressure of deadlines to a certain degree, but I still have to follow the typical retail seasons otherwise we might end up releasing collections when customers are done with the shopping season. My direct-to-consumer business model also removes the stresses that come with wholesale model.
Regardless whether one plays within the system or outside of it, the creative, mental and physical toll still exists. I think the fashion ecosystem is generally unhealthy unless one has plenty of financial resources to fall back on and hires all the help needed to ease one's responsibilities. Things need to be finished yesterday. The drive to be creative is often a source of anxiety because as a critical person I constantly push myself to improve my designs and come up with new ideas. I'm sure many designers are as critical of themselves as I am.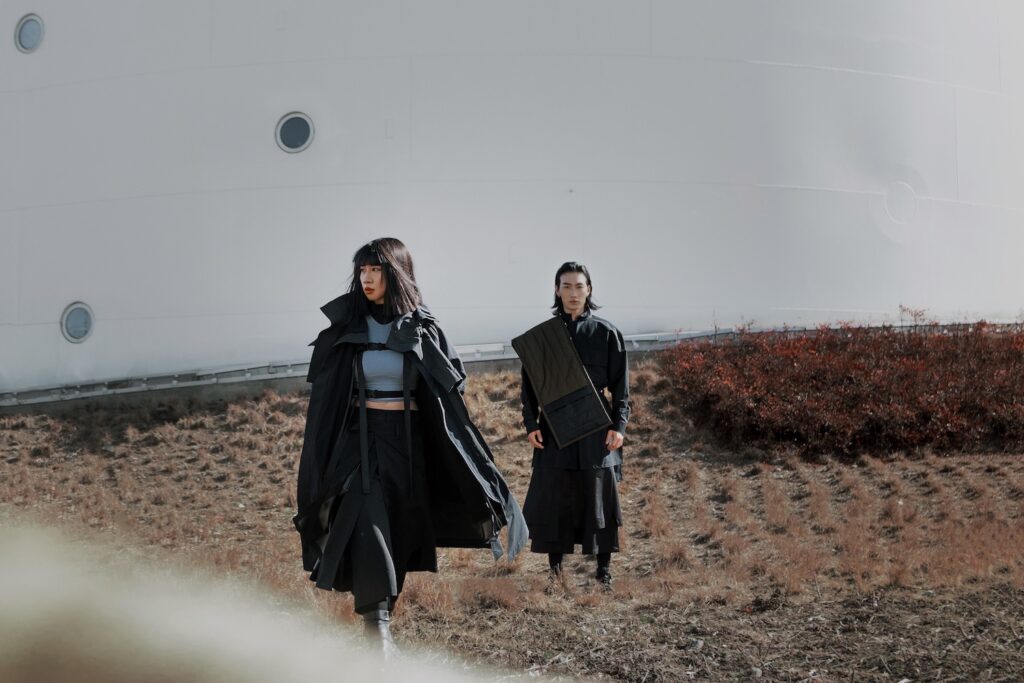 AW: Do you see yourself becoming a part of that system, be it a theatrical runway or doing seasonal showrooms biannually that comply with the calendar?
GV: I cannot say that I will but I have often surprised myself at the turn of events in my life. The future is unpredictable but one has to be flexible to survive.
I have a strong dislike towards the fashion system as a whole. Most of the money that customers spend on clothing does not go towards research and product development as well as the people who make the clothes, but rather press, advertising and marketing in order to build up their brand image and convince customers why they should pay the premium prices, or dream about being a part of that brand and resort to buying handbags and cosmetics if they cannot afford the high prices. Today we are seeing the peak of that fashion dysfunction where the old school fashion subcultures are almost non-existent. What used to be cultural signifiers based on one's interests and personalities have been replaced by brand tribes, ie. using branding as a shortcut for validation, affirmation and search for belonging. It's not a recent phenomenon, but social media has exacerbated it. I do not wish to encourage my customers to see my clothes that way.
It does not make financial sense for me to put on runway shows; these days it costs at least half a million dollars for a major show, and one can never be too sure what the return of investment will be, whether we take into account the increase in brand awareness or improvement of brand positioning. Seasonal showrooms might be a better way to reach out to retailers, but only if I feel that we are ready to branch out from our made-to-order business model.
AW: Speaking of theatrical runway, it's about building a narrative and to create some context, also to establish a vision that helps your audience to understand and to differentiate. In terms of how to communicate your thoughts with a wider audience, has this ever crossed your mind, of how you could possibly expand the vocabularies of ROSEN?
GV: I would like to collaborate with musicians and artists more often, especially those whose works I admire. Just like how Issey Miyake used to collaborate with dance troupes. Another idea I'd like to do one day is to publish coffee table books with images I've taken and essays I've written. I have a soft spot for beautiful hardcovers. I'm also rather old school in the sense that I like print media tremendously, even in this digital age. Books feel so much more intimate than media that is consumed on screens.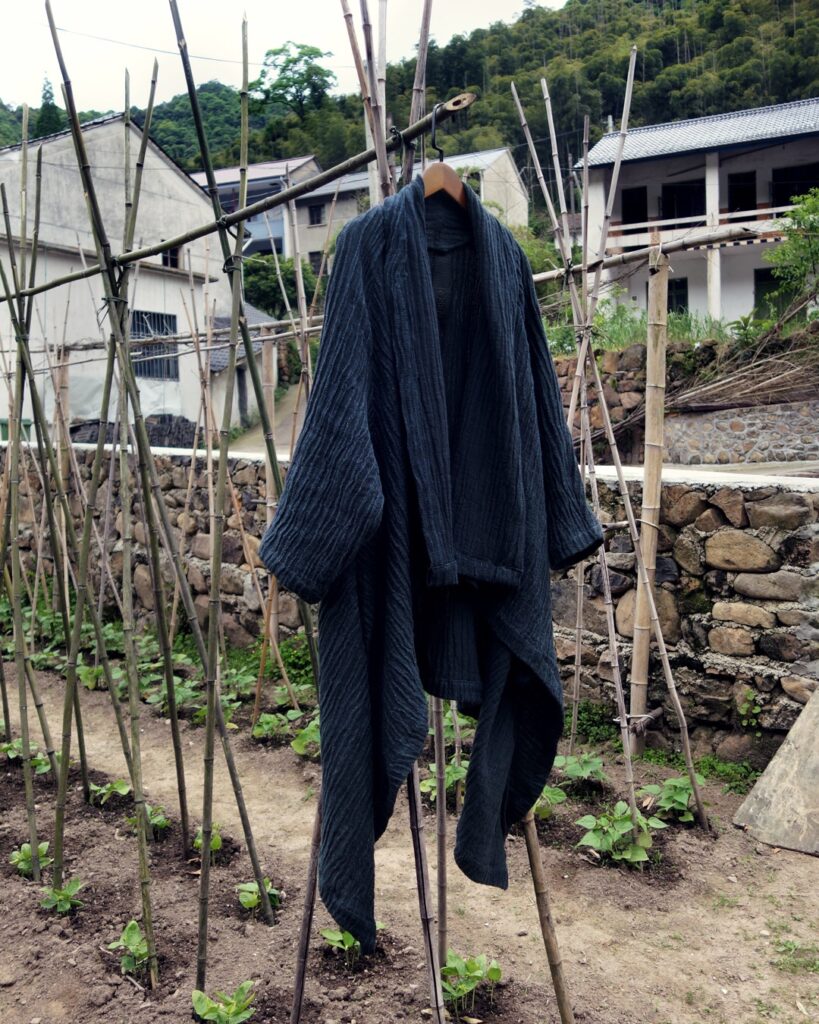 AW: Despite all the hardships, any perks that come with doing what you do in the city of Shanghai?
GV: There are certainly plenty that keep me rooted to the city. Out of all the countries I've travelled to and lived in, China is certainly the fastest and most efficient in terms of logistics and supply chain management. I can purchase anything online and have them delivered to me within a day or two from most parts of the country, which cuts down time on material procurement from our suppliers as well as transit times dispatching orders to our manufacturing partners in different parts of the country. Taking advantage of the domestic logistics network adds a flexible component to the business hence why I can offer a vast range of materials to customers who wish to do custom requests.
And then there's the high-speed rail. Not only is it incredibly affordable, but it is also more comfortable than flying and much less time-consuming. With the recent implementation of electronic tickets I just have to turn up fifteen minutes before the train's departure time. It has allowed me to visit different parts of the country whenever I feel the urge to. The ride through the countryside lets me observe different aspects of urban and rural developments the country is undertaking.
I love Taobao too. It's the window to what the factory of the world has to offer. While there may be plenty of disposable homogeneity to sift through, I have discovered countless small brands who are making beautiful clothes and homewares, amidst the amazing array of delicious food that other regions have to offer – It was only after coming to China that I realised I had only been eating variations of Cantonese food. There were so many other regional cuisines that I was not aware of until I moved here.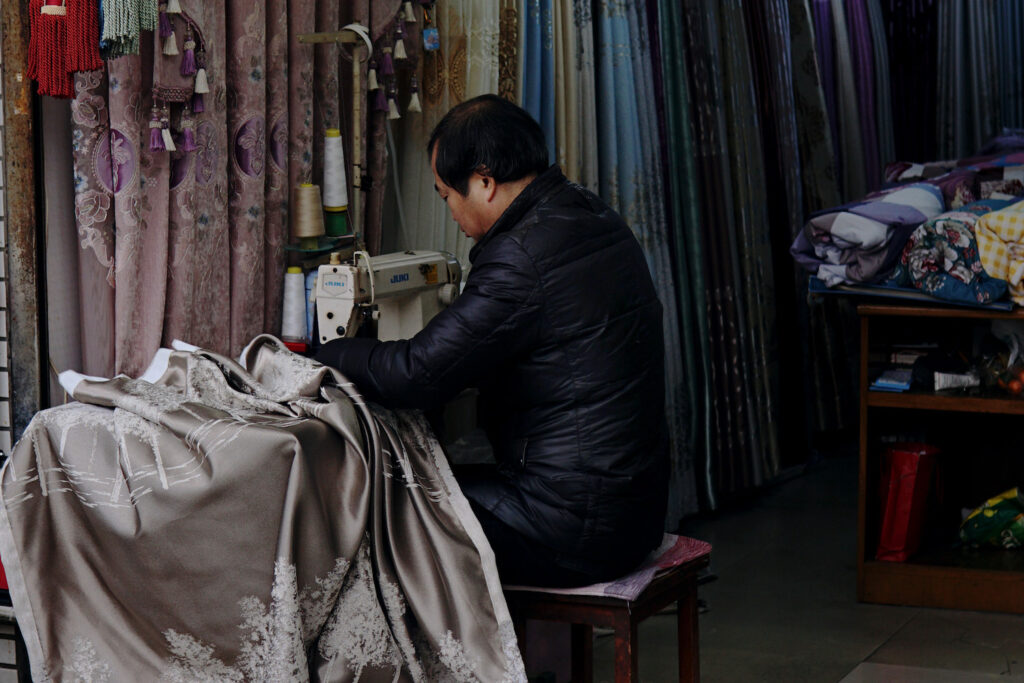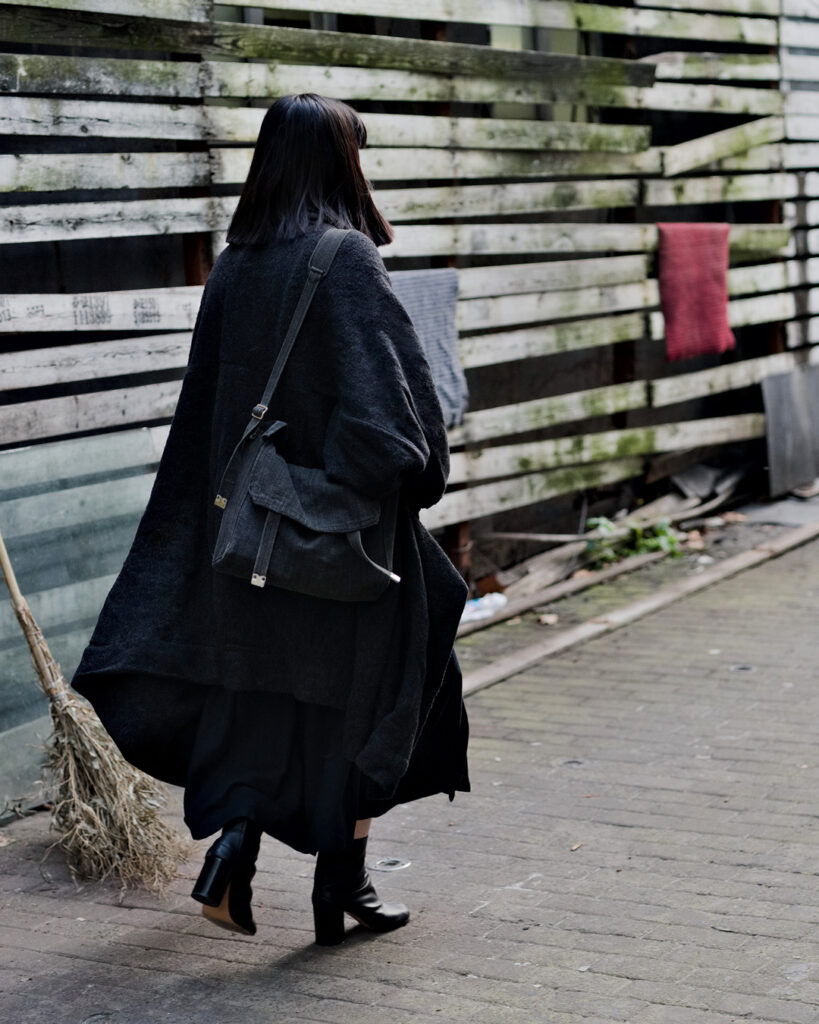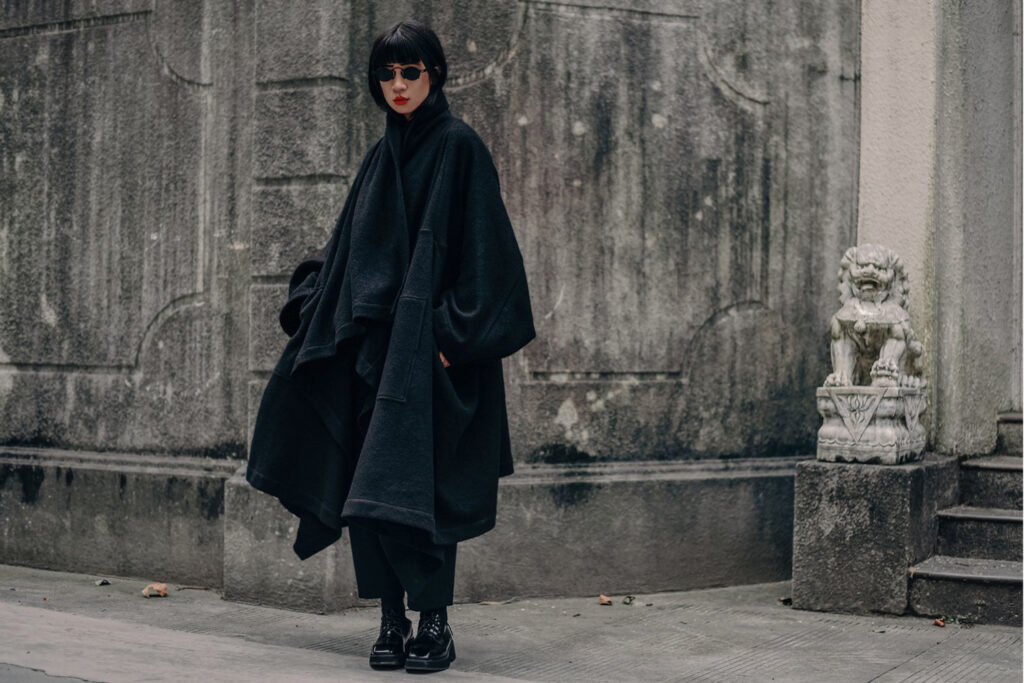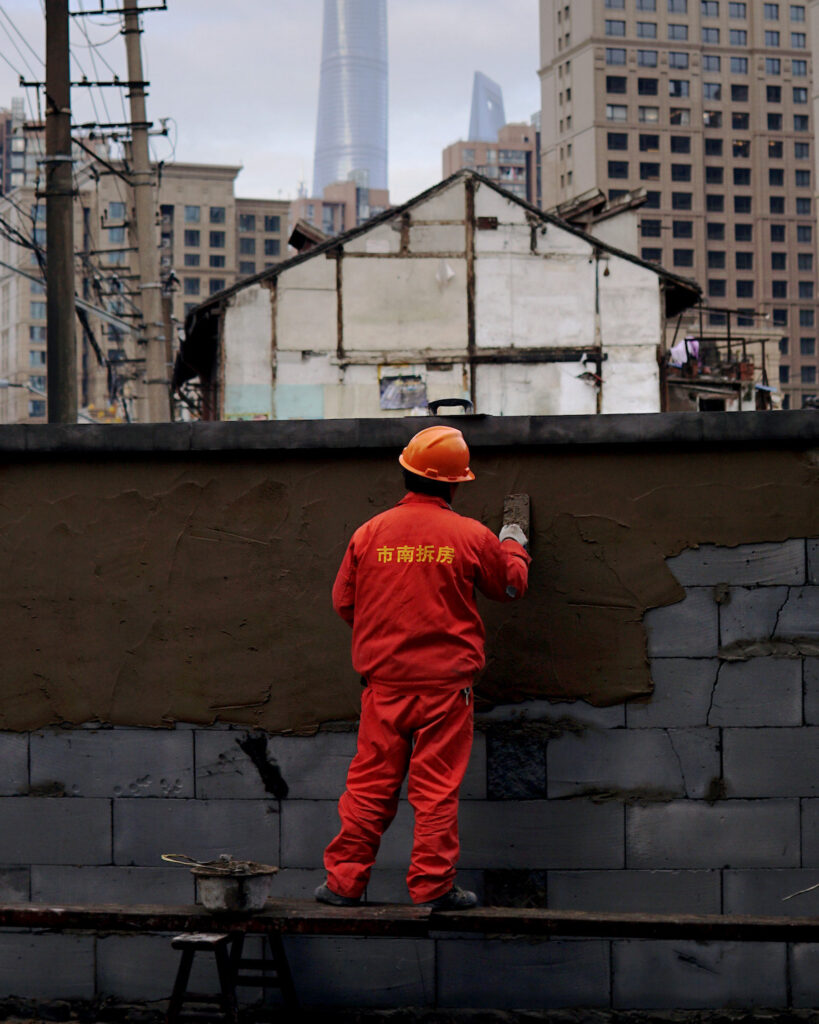 AW: Gracia you are certainly an avid reader, have you always been one even when you were a kid, or was it something that you learnt to appreciate more as you grew older?
GV: I remember vividly the year I started becoming a voracious reader. When my parents sent me to study in Singapore at the age of ten, I lived with a few older teenage boarders under the same roof. I was often alone and bored, so I started reading the collection of Enid Blytons – Secret Seven, Fantastic Five, the whole lot, which had been left behind by previous boarders.
For those who grew up in English-speaking countries, it is perhaps not unusual for reading to begin at a young age. But growing up in Indonesia, I spoke Indonesian in school and Hakka at home. English was taught as a second language and it was extremely basic. As English is the lingua franca of Singapore, the standard of English required in education was much higher than what I was accustomed to. I was encouraged to read as much as I could. It was then that I realised I had an affinity for the English language, which spurred my reading hobby even more, together with essay writing and public speaking. Soon I started devouring all the other books that were left in the house, from Stephen King to JRR Tolkien and even adult writers such as Danielle Steele, never mind that I had no notion of what sex was at that age. Tangentially, I tried to read Mandarin outside school curriculum but for some odd reason I struggled tremendously with the language. I can read Chinese characters, understand them or at least guess their meanings, but they don't flow smoothly in my mind the way English alphabets did.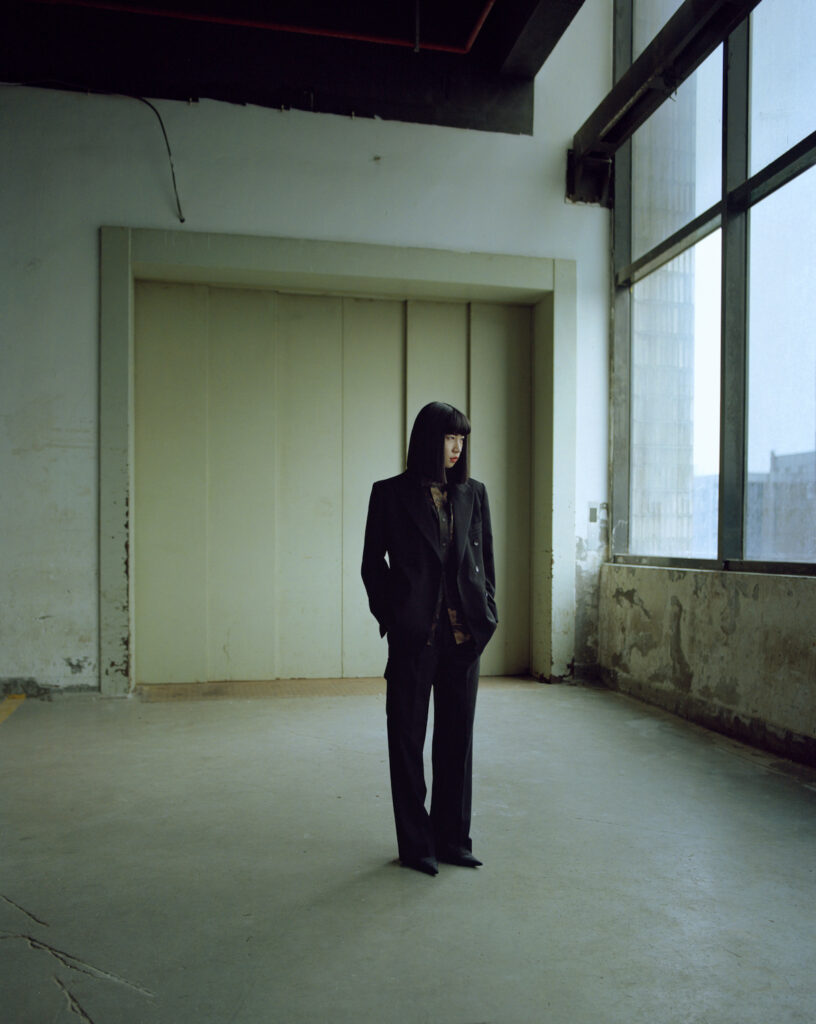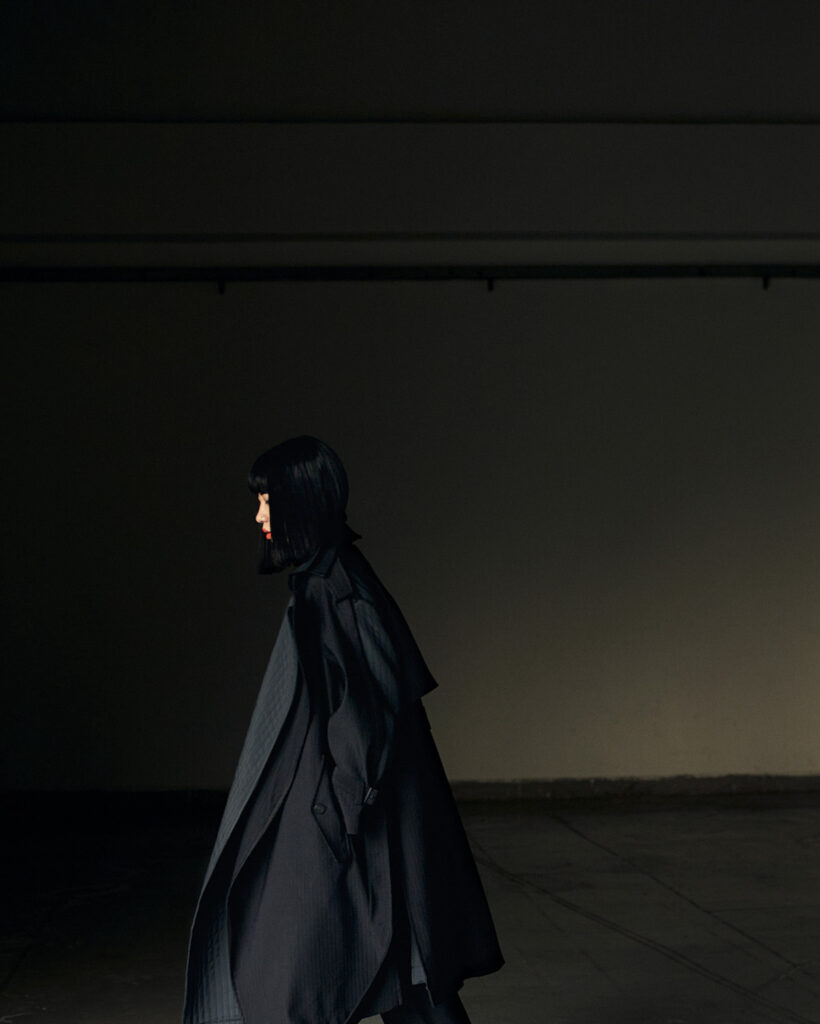 AW: You have written continuously throughout the years, initially the fashion blog and now the essays while contributing to magazines too, writing is almost like another profession of yours, what are you hoping to convey through your words, that clothing alone may not do?
GV: Writing is so literal that you can convey your message a lot more clearly and directly, whereas making clothes is a roundabout way of showing your perspective to the world. The breadth and depth of content that you can deliver with writing surpass any attempts to do so through clothing. However I would argue that both require rigorous editing and making yourself vulnerable to the world, and in some ways, also showing to the world that you are narcissistic enough to tell the world your thoughts, which in itself is also a form of vulnerability as you admit to the world that you have that not-so-positive trait within you. I think a tinge of narcissism – enough to have the urge to share your point of view, but not so much that you become an insufferable self-absorbed person – is healthy otherwise we would not hear the wonderful thoughts of David Foster Wallace and Haruki Murakami, or see the interpretations of beauty through the eyes of Rei Kawakubo and Issey Miyake.
Personally I don't find writing to be harder than making clothes, they are both equally difficult, and also easy. It is easy to write 1000-word essays because as I've mentioned earlier I have an affinity for the English language*, but it is tremendously difficult to write well. Just like how it's easy to design 100 dresses, but it's tremendously difficult to ensure they are beautiful and cohesive enough to tell a story.
*Conversely, don't ask me to write more than a paragraph in Chinese. The days of writing Chinese essays died upon graduating from secondary school. Towards the end, I made a bargain with a classmate from Hong Kong that I would write English essays for her while she translated mine from English to Chinese.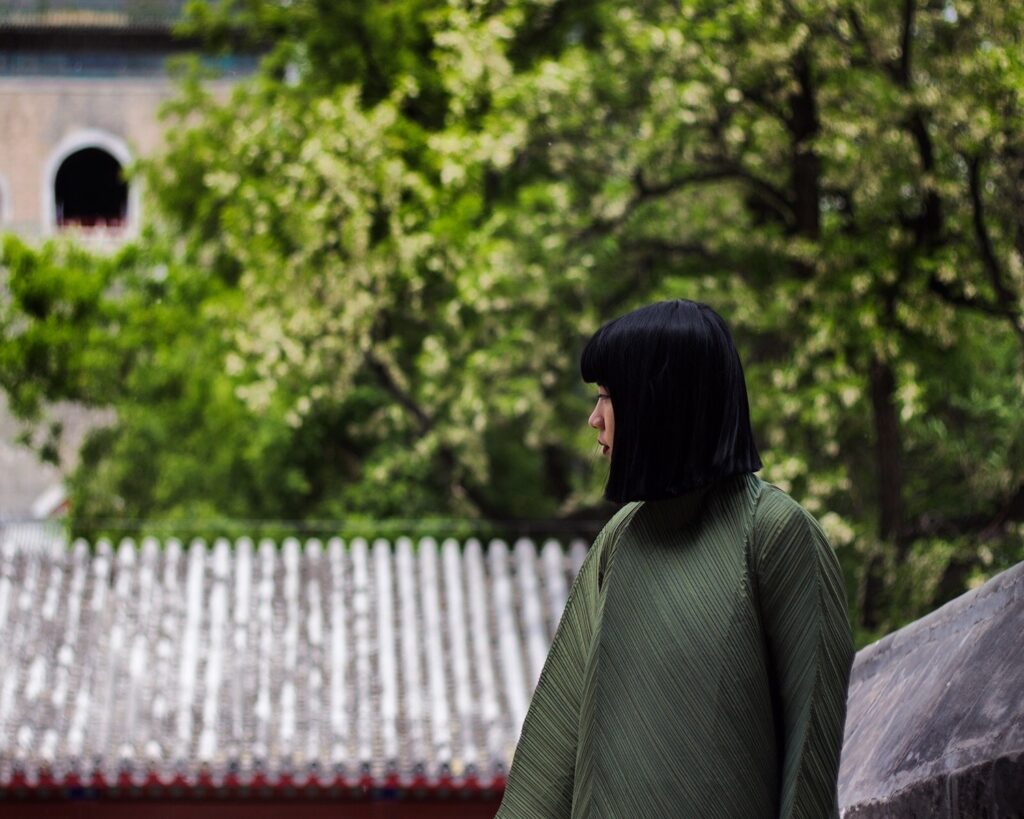 AW: Going back to expanding the universe of a creator, your writings are mostly critiques and observations, do you think you would dabble in the world of fiction one day? I certainly enjoyed the Madame B piece.
GV: The short answer: perhaps one day, when I have spare time in my sixties.
The long answer: Writing a good fiction requires a different mentality from non-fiction. The world of fiction requires a good world-building skill that can convince the reader that they are in a different environment. It's a full-time job that requires 3-4 hours of solid research and writing for at least a year or two, which is not something I can afford to do at the moment.
---
The original interview was conducted in English by Axel Wang on 29 August 2021.
Introduction & Design: Axel Wang

Editor: Axel Wang & Gracia Ventus

Photography: Courtesy of ROSEN
---