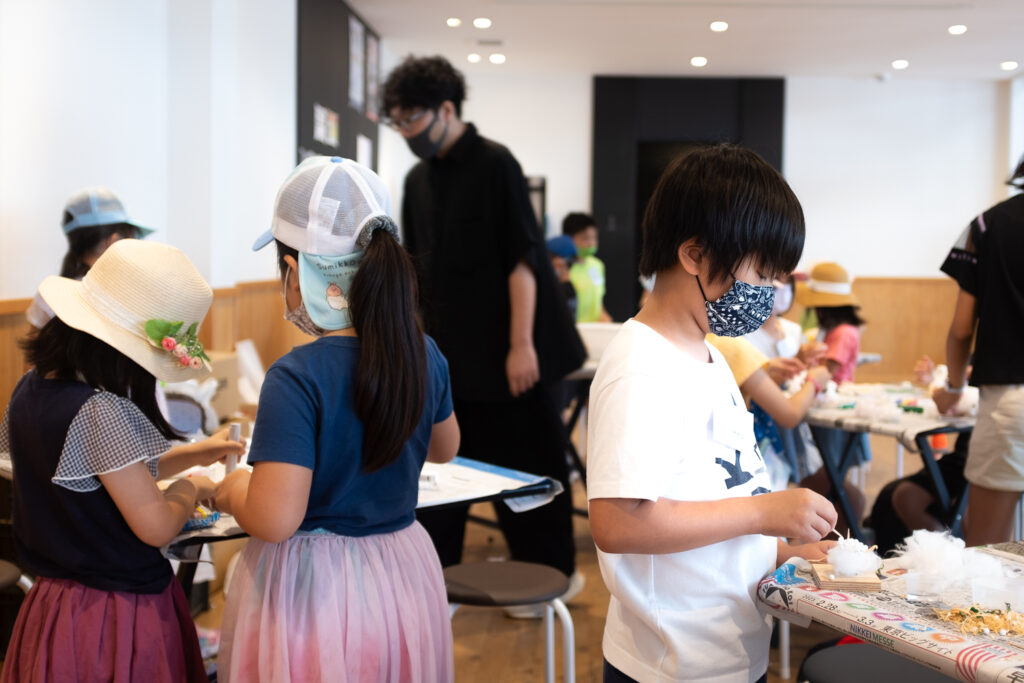 9 September 2022
On the 24th of August 2022, during the exhibition period of GROWING SPACE at Batting LALALA Midori, we co-hosted a workshop in collaboration with Sakura Kids International, led by one of the exhibiting artists Mitsunori Kimura, who guided the children and adults to create their own works of sculptures.
Acting as an incubator for Kimura's upcoming exhibition later this year at GROWING SPACE, the workshops centred around the making of imaginary living creatures, using a variety of commonly found domestic materials like foam, cotton, rug, toothpick and so on, inviting the participants to take inspirations from the ongoing exhibition, crafting sculptural objects of animals and humans.
We would like to thank Sakura Kids International and the teachers for the coordination, the staff at Batting LALALA Midori who kindly offered their help on the day, and to all the participants who attended the workshop. We had a wonderful time engaging with the local community and bringing people together, which obviously was one of the many things that were missing during the pandemic, albeit we still must comply with the pandemic rules and precautions, we certainly hope that it was an enjoyable experience for everyone. A massive thank you to everyone who took part once again and we look forward to exhibiting many of those whimsical and imaginative works at GROWING SPACE!
For more information about the exhibition and the profile of the artist please follow the respective links, and please follow GROWING SPACE for more news and updates about future exhibitions and programs in the space.
---
Introduction & Editor: Axel Wang
Special Thanks: Sakura Kids International & Hémash co.,Ltd
---