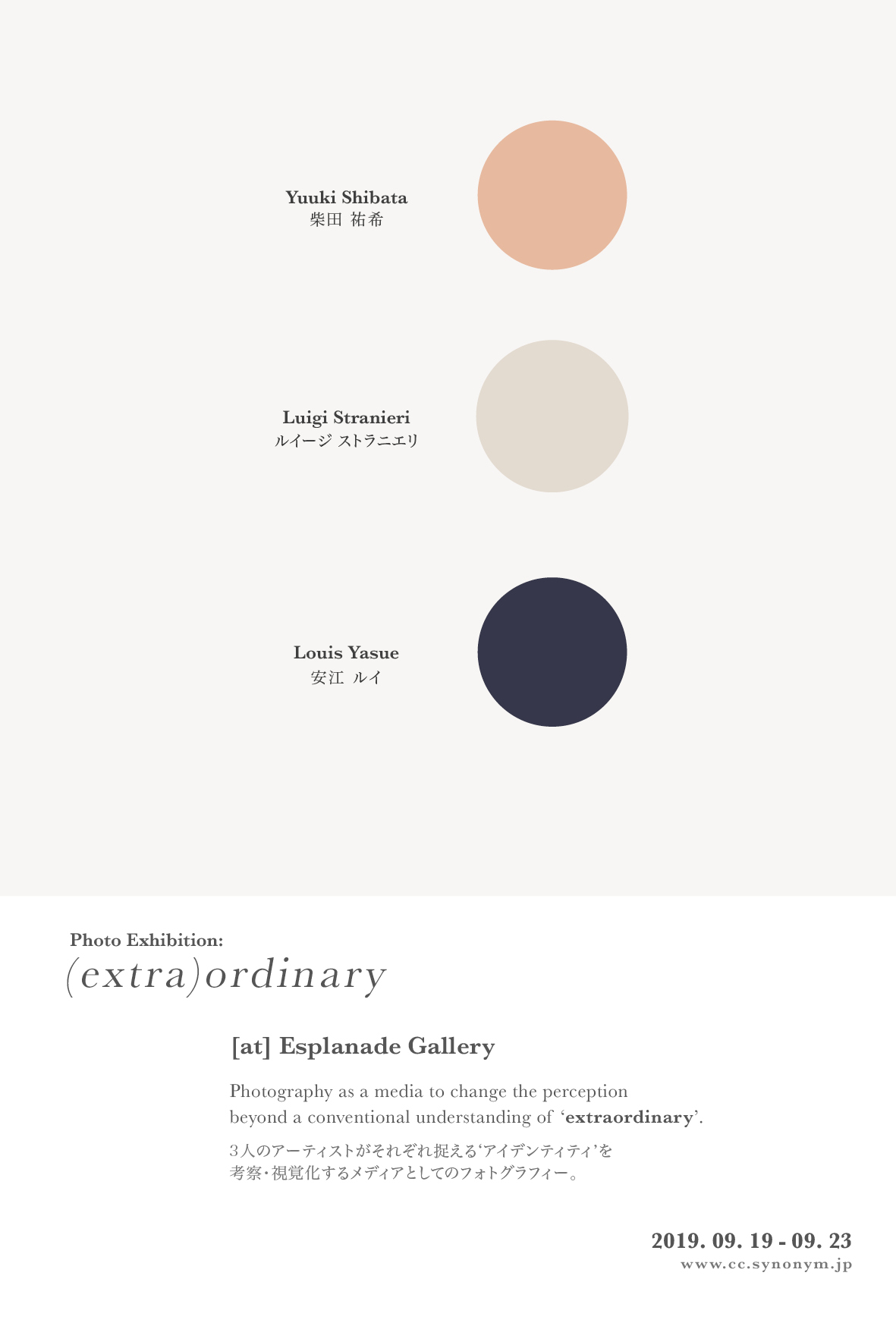 19 Sep – 23 Sep 2019
Titled [extraordinary], curated and produced by SYNONYM.
Employing a personal approach to articulate and engage with the concept of identity, the presentation at Esplanade exposes respective possibilities of photography as a medium to change the perception beyond a conventional understanding of what 'extraordinary' could mean. Warmly supported by Aichi Triennale.
この展示は、Yuuki Shibata, Luigi Stranieri, Rui Yasue、3人の写真家による企画展です。
私たちの日常にもきっと溢れている extraordinary: 自分とは違うと感じているヒト達。
多様化し続けるアイデンティティという概念について、作家それぞれのアプローチで捉えた写真作品を本展は紹介いたします。
本展は2019年9月18日-23日、エスプラナードギャラリー(名古屋・西区)にて開催。(入場無料)
________________________________________________________________________________________________________________________________________________________________________

Presentation:
---