11 November 2020
We would like to present a series of photographs recapping an exhibition titled [defragment] by Takehiko Hoshino (星野 武彦) that took place in See Saw Gallery + hibit, during the summer of 2020.
See Saw exhibits contemporary artworks from largely Japanese artists. A small exhibition space named 'hibit', was renovated from an old storage shed on the premises, opened in 2016 and it's dedicated to presenting more experimental art like video and installation works. For this particular exhibition featuring Aichi (愛知) born artist Takehiko Hoshino (b. 1976), who was involved in a traffic accident long ago and suffered from memory loss consequently. The works presented were an attempt to piece back together some of those lost memories, hence the title 'defragment', partially inspired by a Microsoft Windows program Drive Optimizer, which back in the days, I'm sure many of us ran it regularly hoping that it would well, optimise our drives. The artist cross-referenced our own memories with computer hard drives, questioning the reality and the truthfulness of these memories. A fascinating comparison, just like the data on a computer disk where it's in a constant process of being written and erased, our memories are reconstructed daily as we continue to live our lives, as we age, we create our very own malleable illusions.
Launched in 2009 and operated by gallery director Mieko Ono (小野 美恵子), See Saw is located in a quiet residential neighbourhood in Mizuho (瑞穂), Nagoya (名古屋). Accompanied by greenery and bushes, the gallery building stands out from its surroundings and yet sits perfectly and harmoniously within, a prime example of something that you would see when flipping through a book about Japanese architecture. Upon entering the gallery, immediately, you are welcomed by the warmth of natural light, an aromatic smell of freshly ground coffee beans would also hit you coincidentally. As you traverse through different exhibition rooms, a somewhat grumpy and lazy-looking kitten would also start to follow your trail. Just when you stop to gaze and contemplate in front of the artworks, your new little friend would also stop, lie by your feet nonchalantly, yawning, almost as if nothing else in the world matters, when she's had perhaps enough art for the day, she would rise up, squeeze then hop out for a stroll in the garden the moment you slide open the glass door. An intimate, serene, and yet open and inviting picture that the gallery paints. Art, coffee and cat, honestly, it's hard not to like.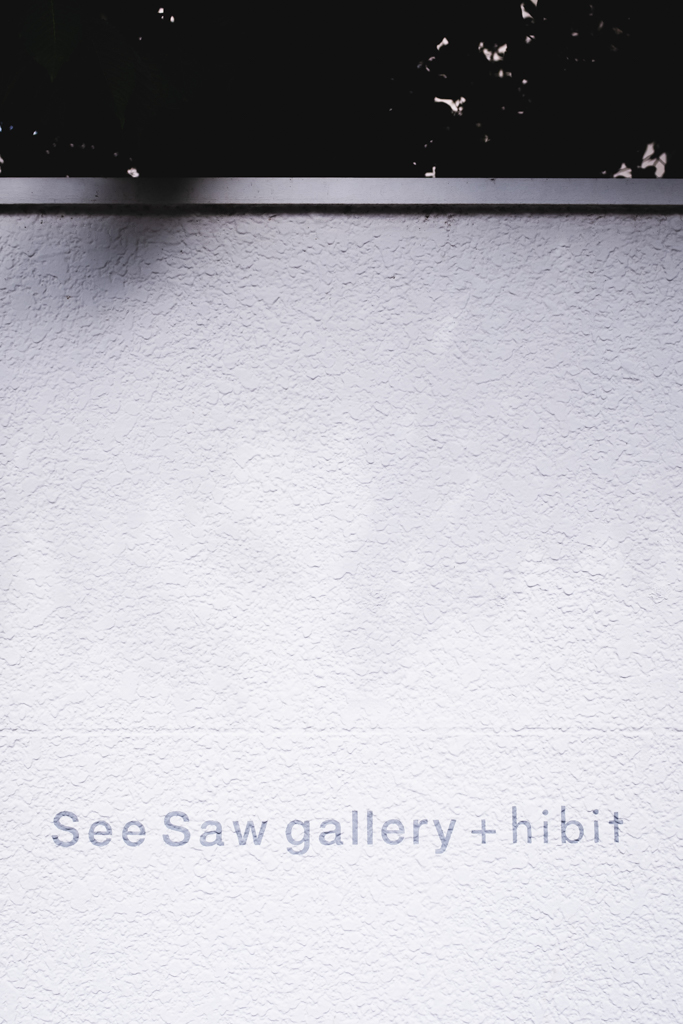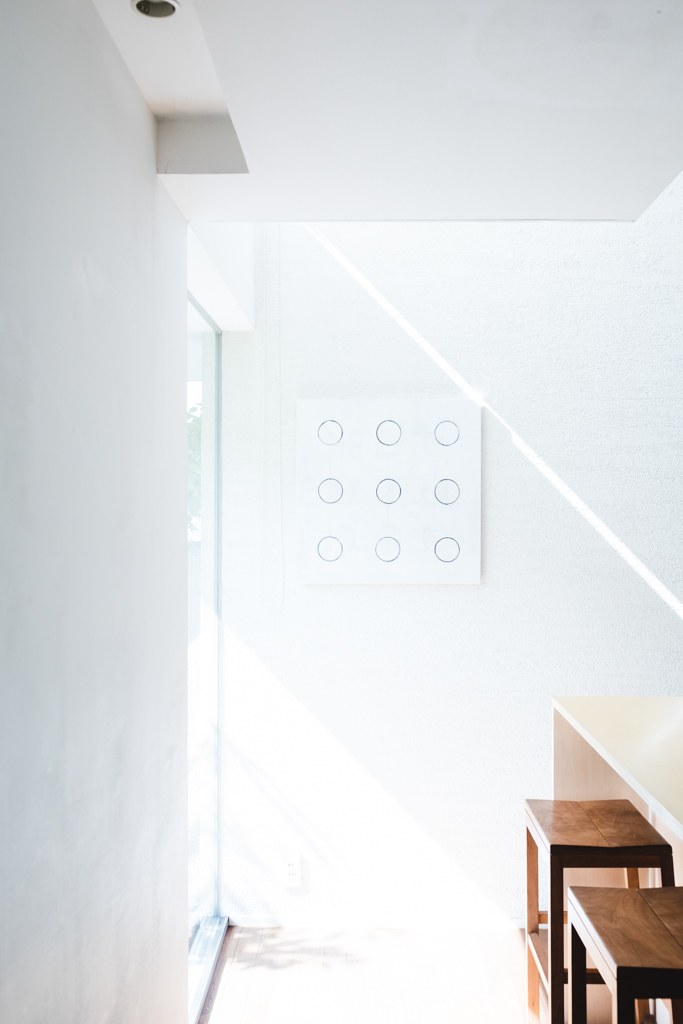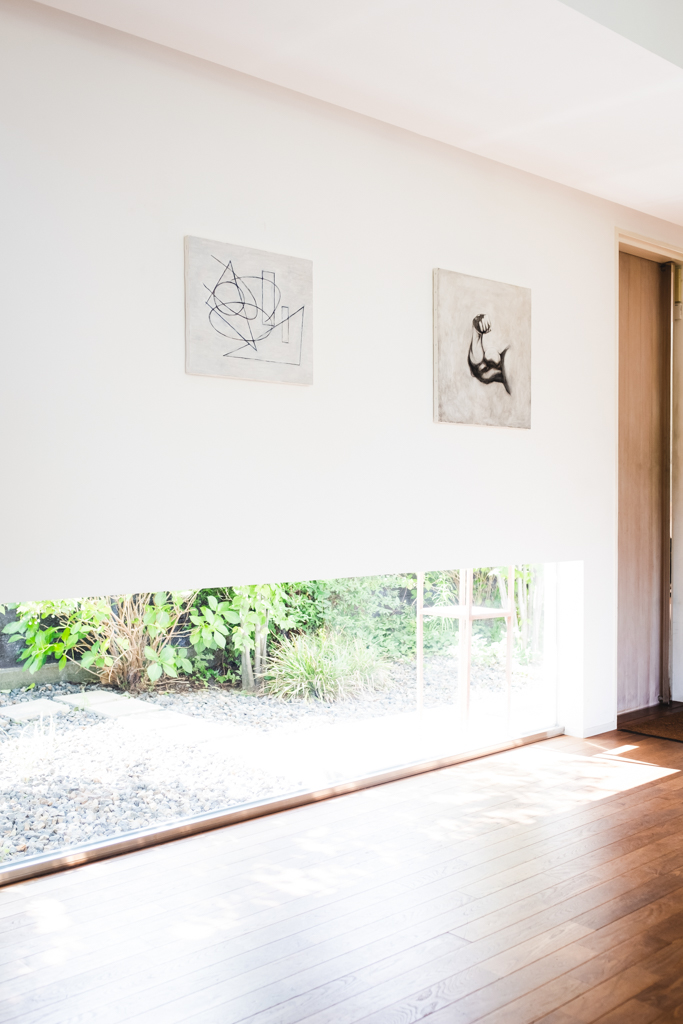 | | |
| --- | --- |
| | |
| | |
| --- | --- |
| | |
| | |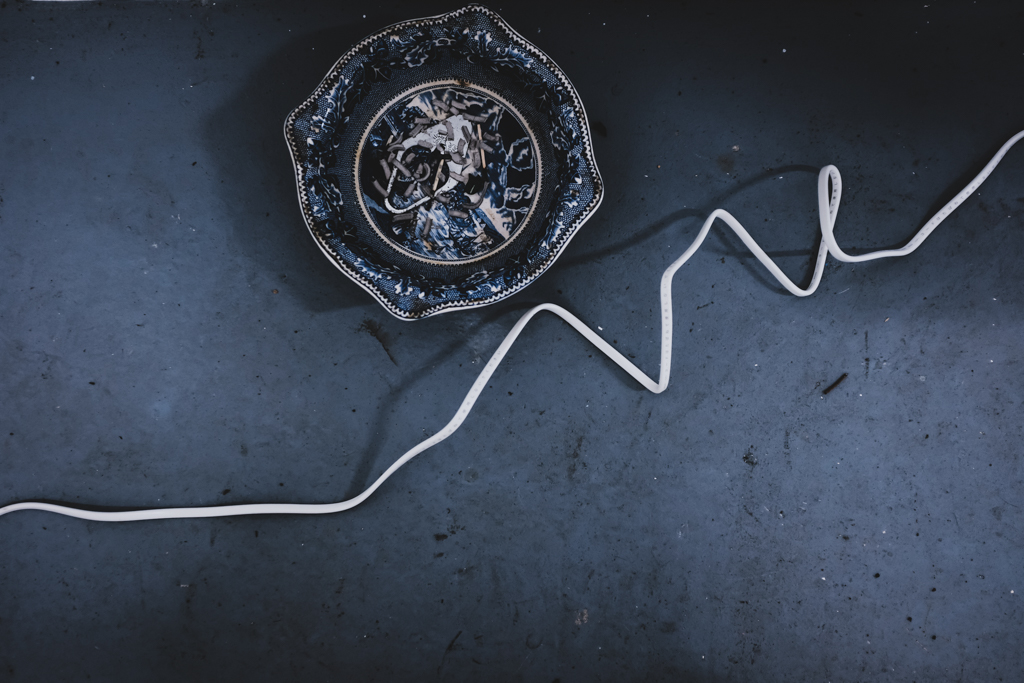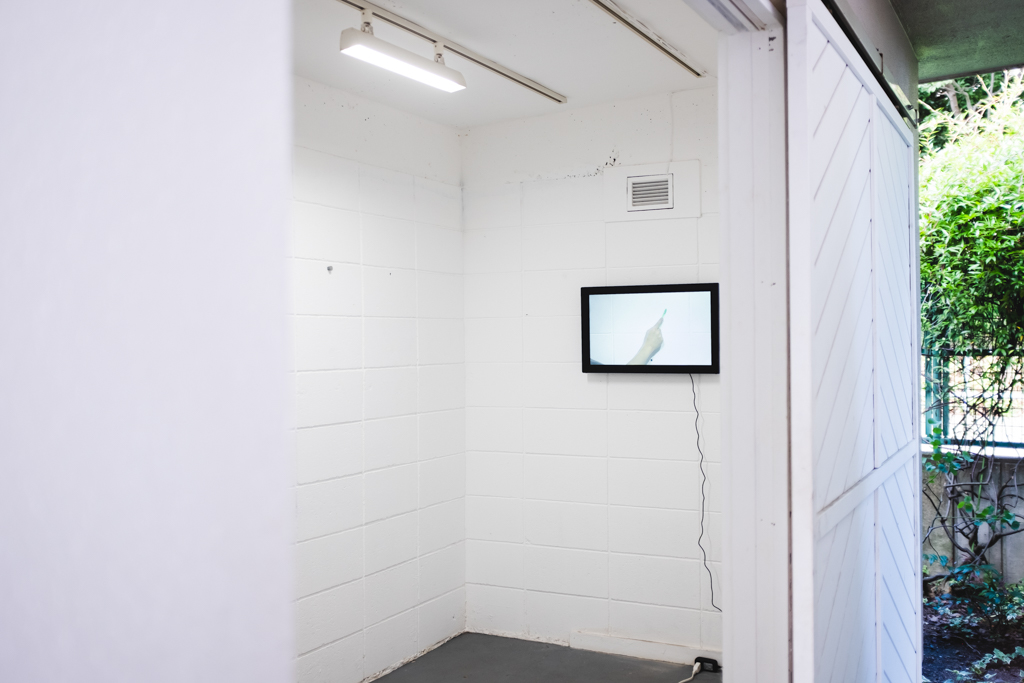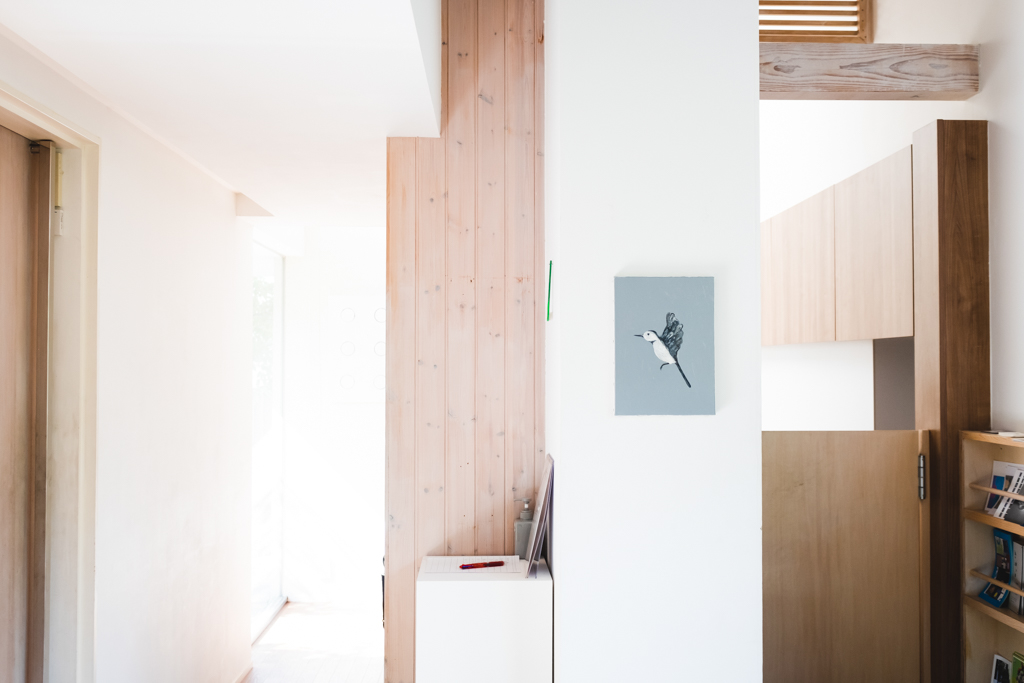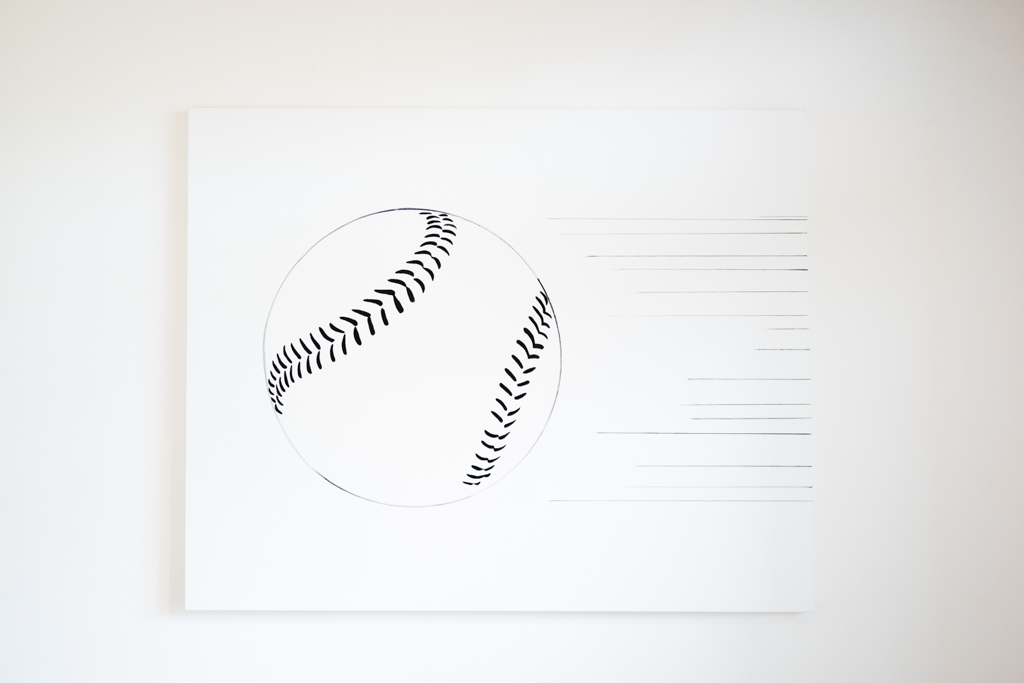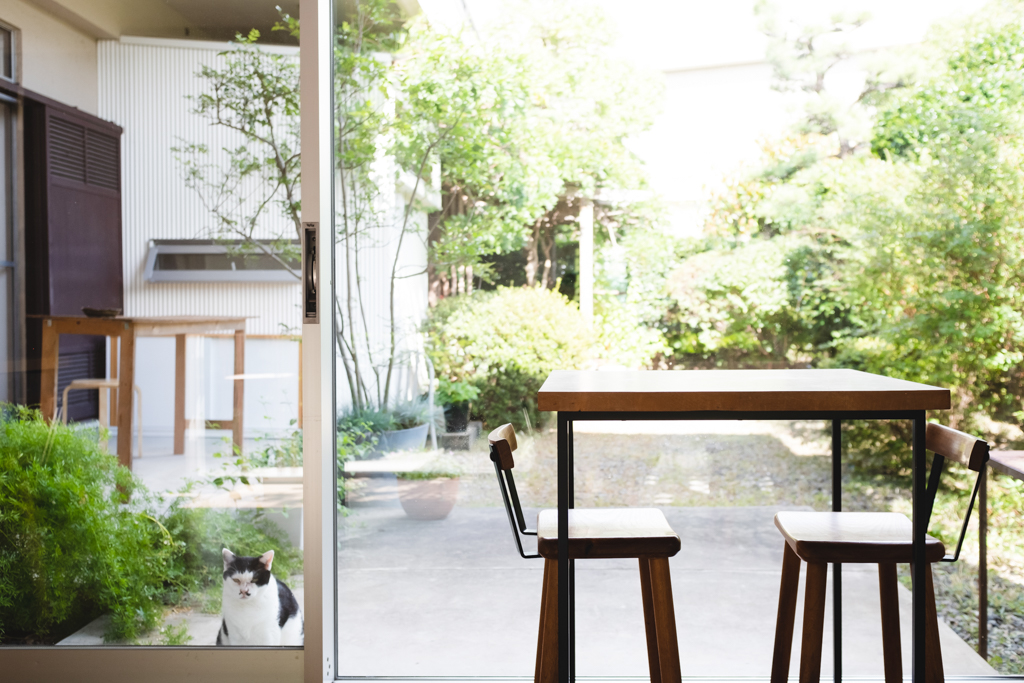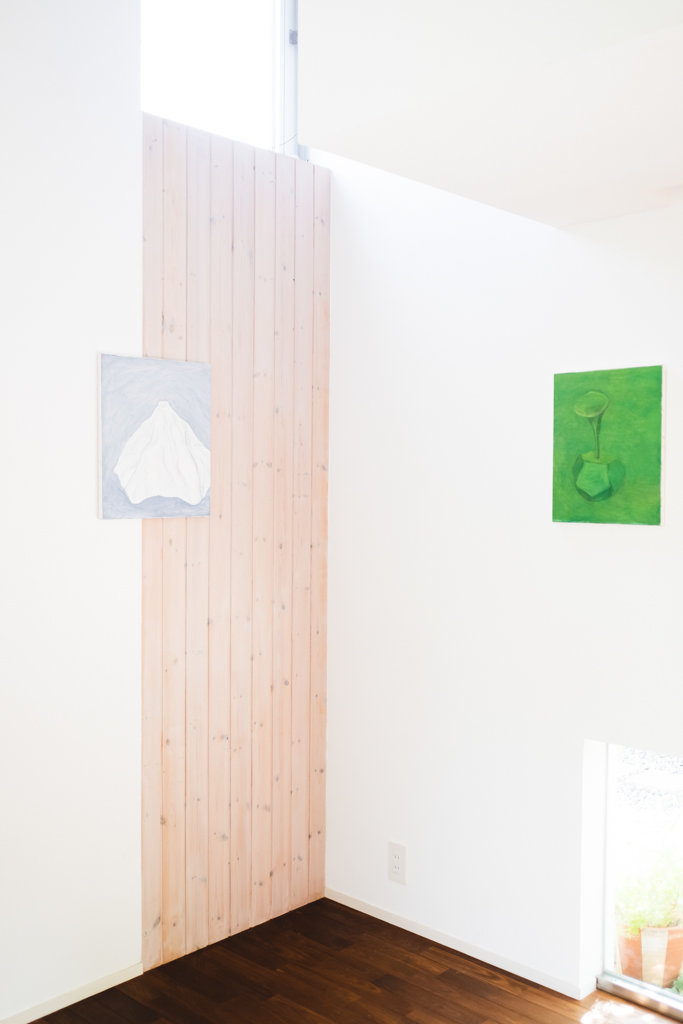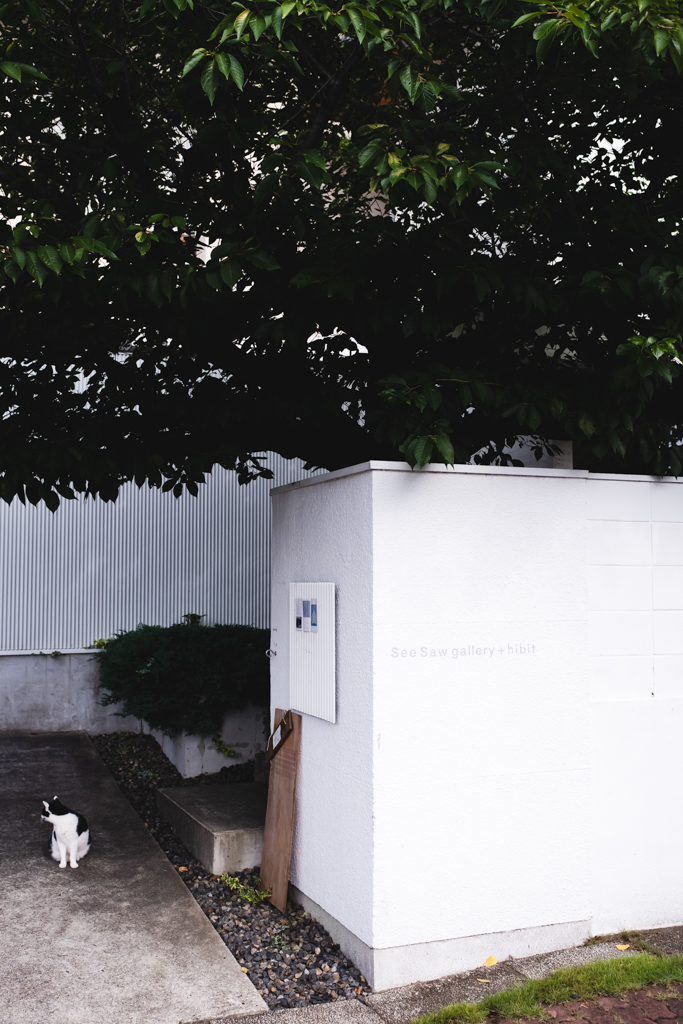 ---
Editor: Axel Wang

Words & Design: Axel Wang

Photography: Rui Yasue 安江 塁
---