Akinori Kanao (金尾 彰典) (b. 1981), born in Hyōgo (兵庫) Prefecture, Japan. Majored in design back in university, upon graduation Kanao worked for a graphic design company at the beginning of his career, then a consulting firm specialised in property redevelopment. Equipped with 10 years of professional experience, Kanao's interest in music and art drove him to become an independent project producer and launched CANVAS in 2015, founded with an aim of creating and preserving values and cultures, as well as connecting art with modern-day society.
Being one of the key developers behind the realisation of projects such as Node Hotel and FEEL KIYOMIZUDERA, Kanao even manages to navigate through this digital-oriented world without the presence of a website, we spoke with the social media-shy producer about his personal philosophies and his stance when it comes to architecture.
Axel Wang: Kanao-san, can you tell us what you do, are you more of a creative director or a consultant?
Akinori Kanao: We are off to a difficult start! I can't give you a straight answer honestly, in the case of the Node Hotel project however, for something of that scale we had many people taking part in the development process where I was acting as a coordinator, balancing things out, you know, in order to achieve our vision and goal.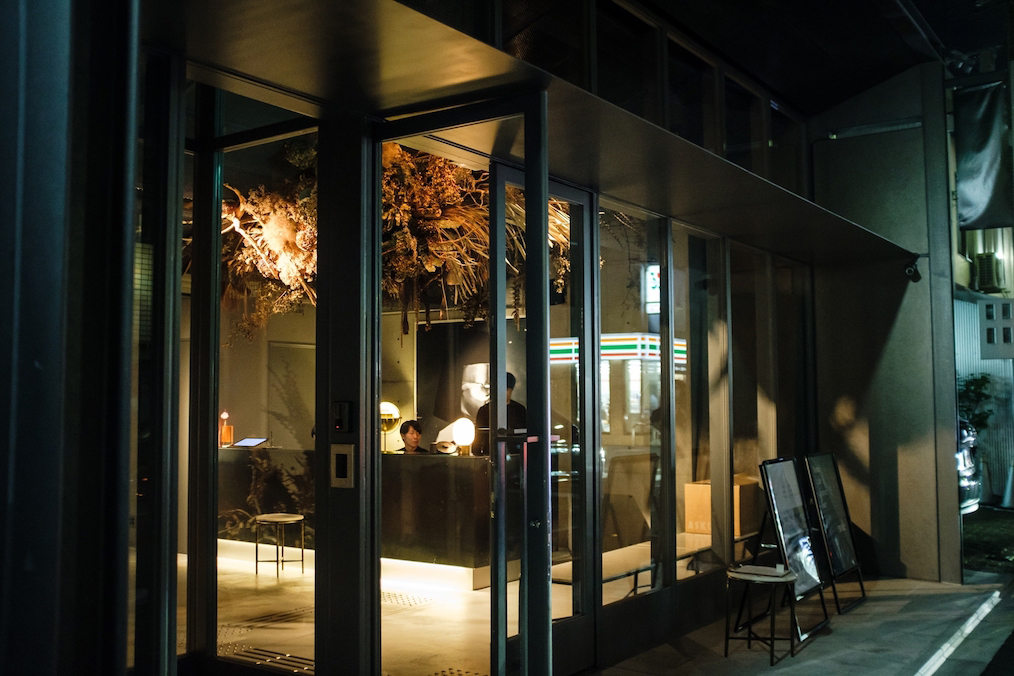 AW: Before we go any further, did you always know that you wanted to do something creative?
AK: I studied design at an art university in Kyoto (京都), I'm a bit sorry to say this but I mostly just played around outside of school and hardly went to any classes. But I guess one positive thing that came out of it was that I got to meet a lot of great people, and I still work with many of them today. During that period I didn't have much school work so I was free to do things that I actually enjoyed, like organising music events in Tokyo 東京 or inviting artists and musicians over for whatever.
AW: Let's come back to Node Hotel, we stumbled upon it in Kyoto near the end of 2019 and we were immediately blown away by the interior, which was how we came to discover your involvement, being one of the main players behind the project, can you please tell us something about its development?
AK: We spoke with the landlord upon hearing that he wanted to build a hotel in the area, so I thought about what kind of a dish that I could bring to the table. Kyoto has never been short of demand for hotels so obviously we didn't just want another standard and regular addition to the city. Node started with a clear-cut concept and I assembled the team, we wanted it to be a hub that connects culture and people, where they can also learn things, experience art and design.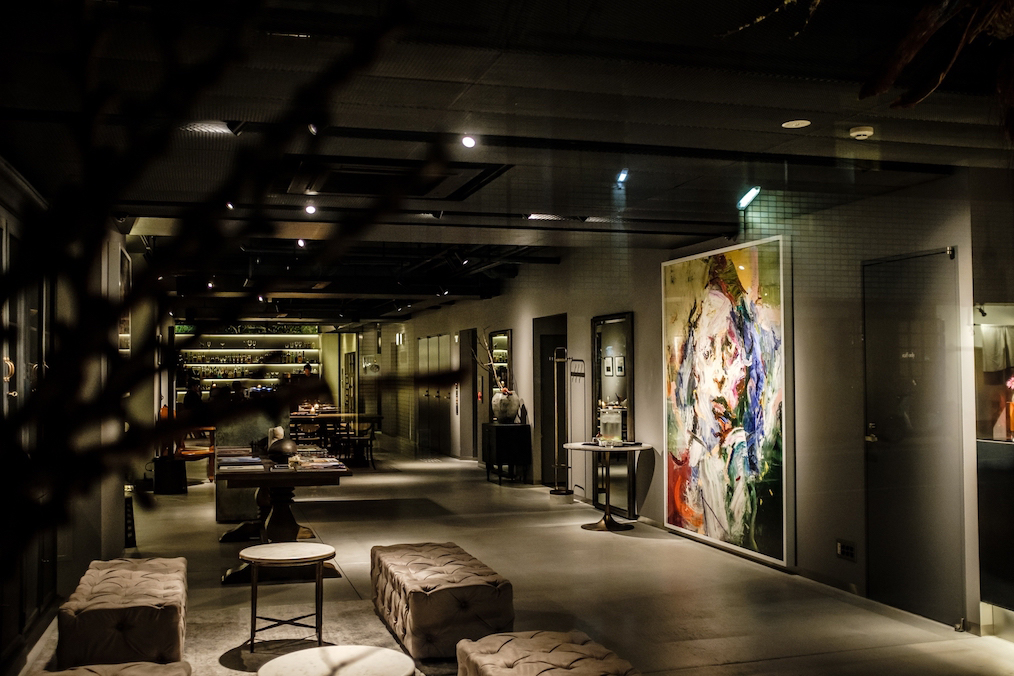 AW: After working for Nintendo and a consulting firm, what triggered your interest in property redevelopment infusing with cultural elements, and eventually starting CANVAS?
AK: I didn't work for Nintendo! It was a graphic design company that did hardware and software packaging designs, for Nintendo. I think I spent around 7 to 8 years there then switched over to a consulting firm where I started to get more hands-on with architectural projects, both of these companies were in Kyoto. At the start of my professional career I was committed to spending 10 years maximum working for somebody else.
CANVAS wasn't founded for the purpose of constructing buildings alone, but more for creating and preserving values and cultures, or even assets. We just turned 5 this year, though sometimes I have to say it does feel slightly embarrassing to talk about our own company because, honestly we just do all kinds of things, mainly we collaborate with artists but the projects themselves are not limited to only something like Node but also branding and event works too, FEEL KIYOMIZUDERA for example.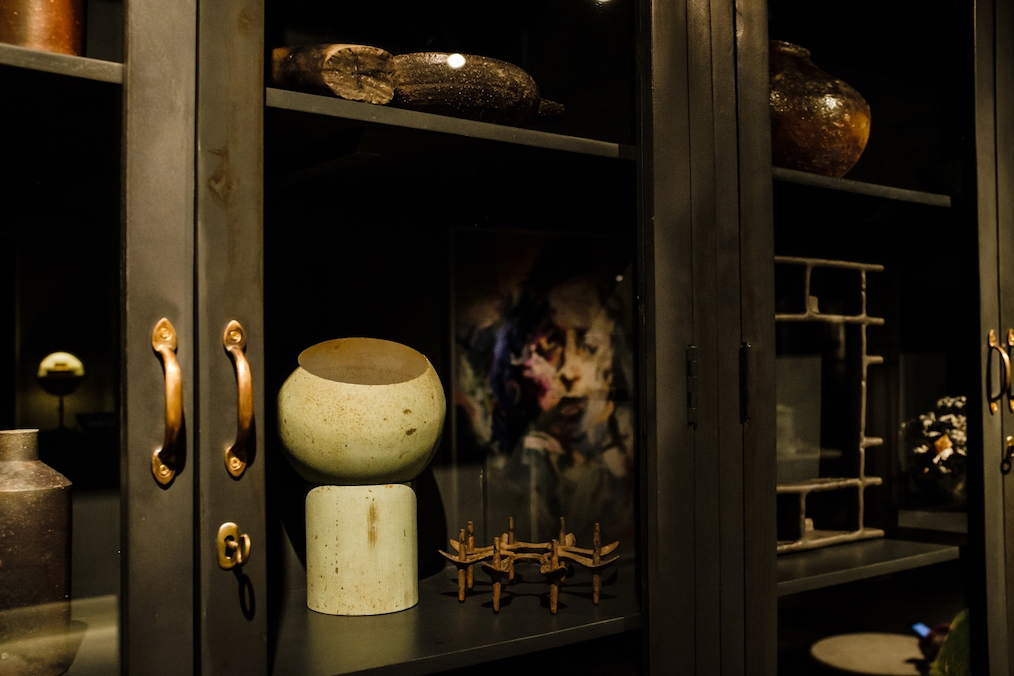 AW: That's a particularly interesting one. Kiyomizu dera is perhaps one of the most famous temples in Japan, how you married the tradition and contemporary culture is phenomenal, can you tell us more about this experimental project?
AK: Sometimes we probably mistake the existence of a temple as a historical sight, where tourists visit. It's in fact not only a place for religious gatherings when a temple was erected, think of it as a museum for education and learning, cultural exchanges and of course art as well. I learnt that temples used to be where contemporary ideas were formed, a representation of avant-garde expressions in the past. For me religion and art are like friends, they have different characters and personalities but are somewhat close to each other, that's how the conception began.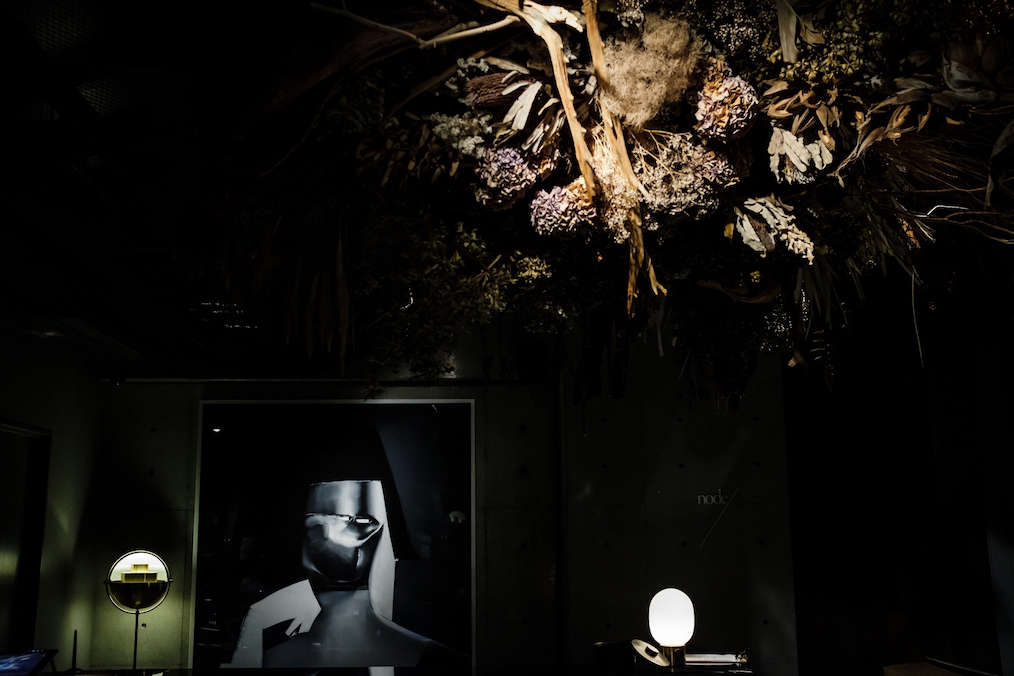 AW: Can you think of your favourite architecture?
AK: You mean the ones I helped materialised or? Right, just in general.. Hmm.. Actually my father was working in the architecture industry, whereas my own career kicked off in the field of graphic design. What struck me in the head was, especially with commercial advertisements, they are very temporary, they are gone after a while, marketing campaigns, poster print-outs and so on. On the other hand, architecture remains, like the ones my father worked on, they are still here – public buildings like libraries, commercial properties, and hotels of course, and later on there were restoration works of a castle even. After, I don't know, almost 8 years in graphic design I just thought, that's pretty cool, you know, whether it's a shop or whatnot, they remain, I think that's how I became serious over architecture, and of course, (because of) my father's influence too, I remember when I was a child there were no computers to speak of in my home, what I saw mostly were blueprints, rulers and all. I don't think I'm able to name one particular favourite architecture there are just too many great works in the world!
Like in Kyoto, you see these old buildings and temples, a lot of them were from the Meiji (明治) and Taishō (大正) eras, they are like ancient relics of the past being planted in the present, sitting neatly alongside all these hugely impressive renovated and contemporary works, I just couldn't name a best as a lot of them become legacies of the city, living among them all and working in the field I just came to realise this is probably what I value the most as well, how these buildings are able to stand against the challenge of time, functioning as a part of the city, I think history also tells us that culture is often cultivated and born out of architecture too.
AW: Can you share with us your working process when it comes to an architectural project?
AK: Just for the record, I'm not an architect. I like architecture, which is kind of obvious by now, I guess it does run in the family. Process-wise I work with an architect who designs the building, we envision the shape and we create the space together, the process is like ball catching, the architect looks after the exterior from a subjective point of view whereas I prioritise the content of these buildings from a relatively objective seat, take Node Hotel for instance, I had to figure out the artworks and the furniture – the contents, joining the architecture with the interior space, though both ends require a certain level of respect to the society, the surroundings and the environment, because it will eventually end up as an object in the city, and this object will grow and evolve on its own, that part pretty much falls out of my hands and which, is probably the most interesting part of it all, how it completely grows beyond my imagination.
AW: Before we speak, it was brought to our attention that the company doesn't have a website, let alone any social media account. When it comes to collaboration with artists, how do you normally meet them?
AK: For job purposes I do have to visit art fairs around the world. It's kind of funny because Japanese tend to gather when they are overseas, so it's very community-based, there are often parties among ourselves so I have the opportunities to meet a lot of the artists and we catch up upon returning to Japan, we share ideas and drinks, conversations about work start very naturally, essentially we are all trying to integrate art more with the society, forming a deeper connection. I'm too shy for SNS you know (laughs), so this way of organic networking suits me better really, it will also be easier especially when you know the people you meet share similar values and passion.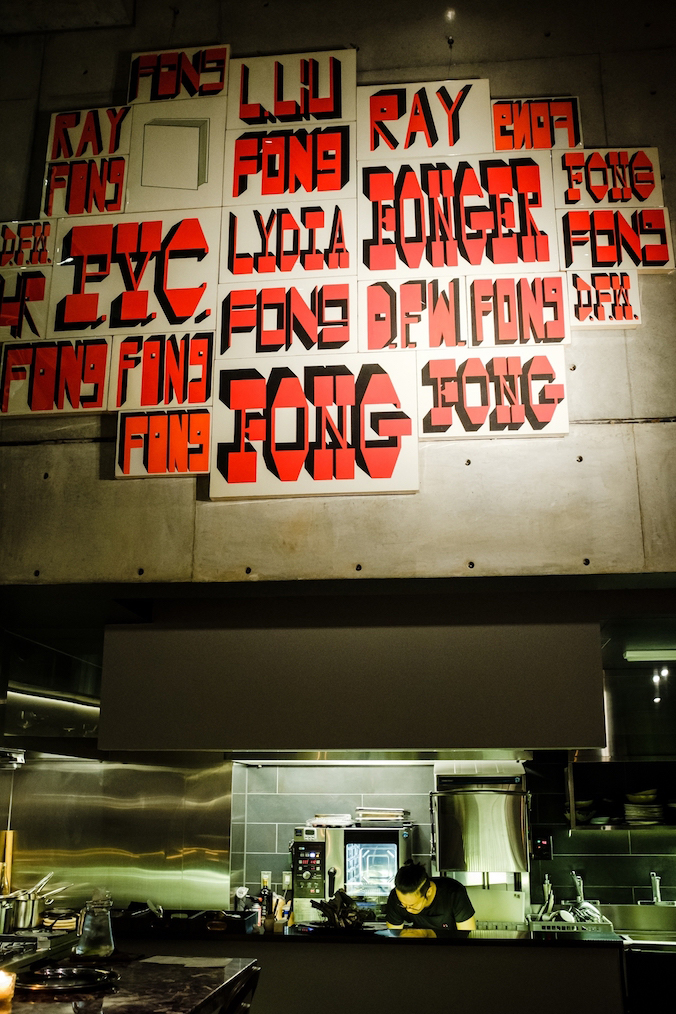 AW: Finally Kanao-san, What role do you think contemporary art plays in modern-day society?
AK: Art and culture are sorts of products of our societies, you can't buy them from a shelf obviously, nonetheless they are created by human beings. I think contemporary art does have a greater role to play than we recognised. It's connected to fashion and design, architecture and furniture, also music and even food. I've always believed that the dissemination of Japanese art and cultural expression will have an impact on industries at large. That's why we are doing what we are doing (laughs)!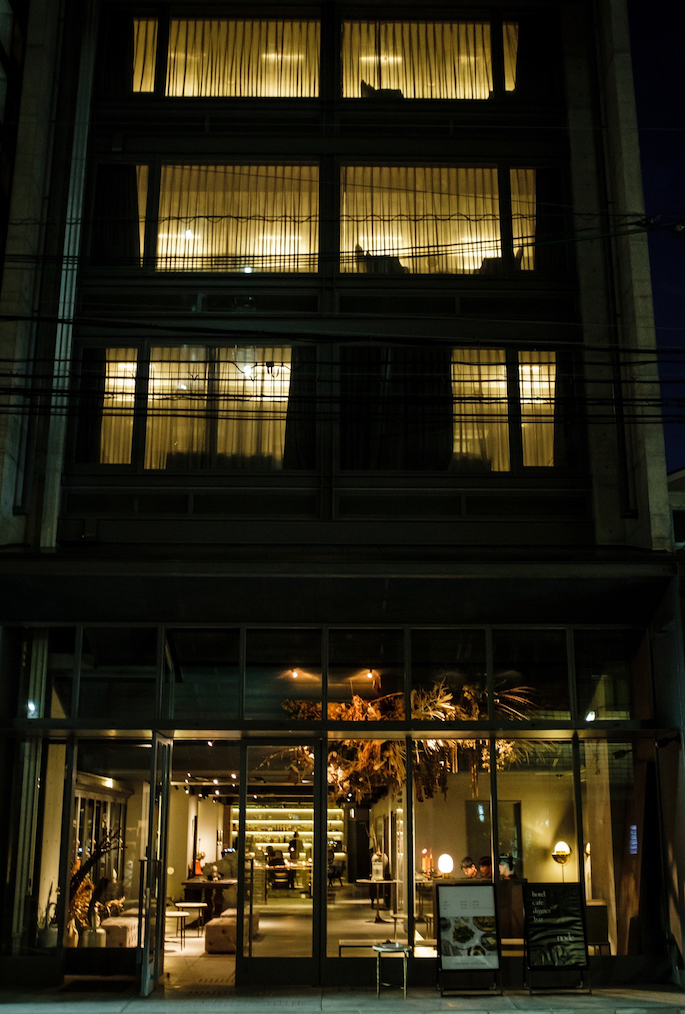 ---
The original interview was conducted in Japanese by Axel Wang and Rui Yasue (安江 塁) on 21 August 2020.


Editor & Design: Axel Wang

Photography: Rui Yasue

Translation: Axel Wang and Soichiro Kimura (木村 宗一郎)
---