We continued our conversation with Subaru Matsukura (松倉 早星), and talked about his background and influence, COVID-19 as well as the future. Please follow the link for the previous part of the interview.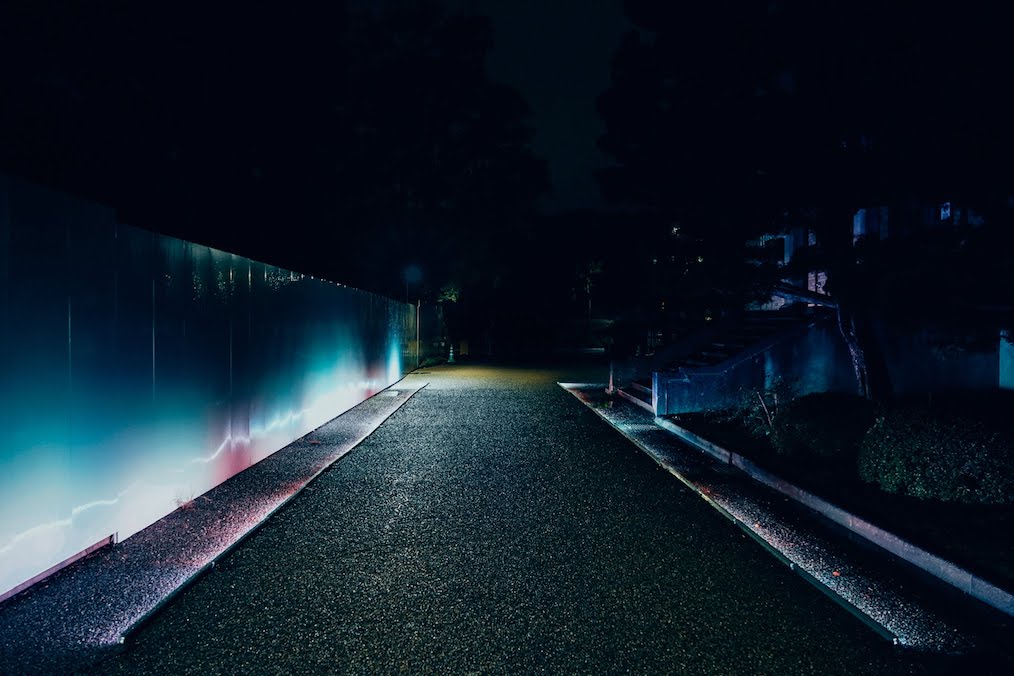 Axel Wang: What led you into this creative career path?
Subaru Matsukura: This is probably what I meant when I said social responsibility that came with the job at the very beginning of the conversation, in some ways the society demanded this occupation and I responded. Whenever I think about it, I still find it hard to believe, that someone like me who didn't even graduate from an art college is doing what I am doing. There was always an element of luck too, I was hired by a production company right out of graduation and was surrounded by fantastic colleagues and seniors, it was beyond my wildest dreams, I loved what I did back then and I love what I do now, there is still an enormous urge within me wanted to create new things, I believe that's what has kept me going all these years and without even realising it I'm already 37 years old with two kids.
AW: Are you inspired by a particular few artists, designers or anyone in the creative field?
SM: In general the name doesn't really bother me, whether it's a famous artist or an unknown designer, a graffiti artist or just a child who likes to draw, I think anyone who expresses him or herself deserves our utmost respect, especially in a society like ours. During my university years, I attended lectures of an editor, Shigeo Goto (後藤 繁雄) in Kyoto University of Art and Design (京都芸術大学) for about 4 years despite not being a registered student there, I just wanted to hear Goto-san's lectures, I apparently took it a whole lot more seriously than a lot of the attended students (laughs). If I have to name one person, Goto-san is without a shadow of a doubt my biggest influence, we stay in touch till this day and occasionally we share drinks with each other, he's got this survival attitude, being hungry all the time undeterred by his age, incredibly valiant, he's always on the front line leading the charge and for me that's just incredible.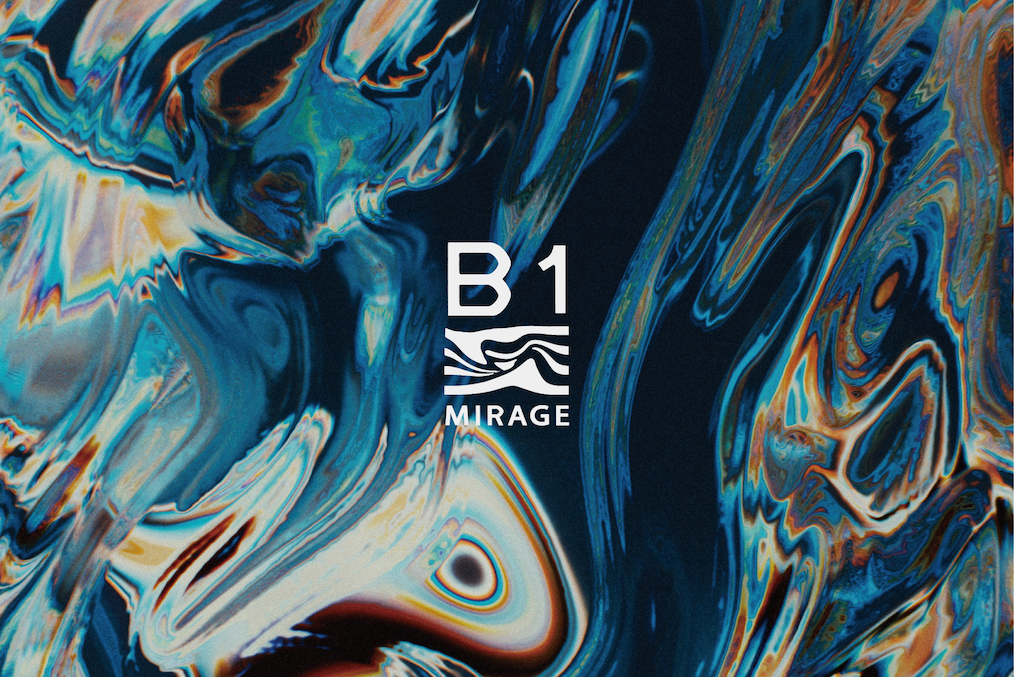 AW: I would like to congratulate you on being shortlisted and winning all these awards in the past, both domestically and internationally, New York, London, Japan, especially Cannes Lion and Good Design Award, those are fantastic achievements. Can you tell us about those experiences and how do you think the working environment in the creative field in Japan differs from the rest of the world?
SM: I never wanted to participate in any of those awards in the first place funny enough, I was somehow pushed by the companies. It's like Tenkaichi Budokai (天下一武道会), you know that fighting tournament in Dragon Ball, only for the creatives. I do understand the significance of it don't get me wrong, it's similar to winning a gold medal for athletes. For me the most fascinating part of an award was that you were able to experience works from some of the best in the industry and learn from them, like what kind of skills and techniques they possessed, you got the opportunity to speak with these brilliant minds and hear their stories.
Although I'm not the best to comment on the creative industry overseas, I presume that it doesn't differ much from what we have here, of course there are bound to be differences but at the end of the day it all boils down to the idea and the final product. I think right now, we have so many runners who are prepared and excited to amaze the world, it's a matter of who can come up with the most original, the most interesting or the coolest idea, who's the fastest will win regardless of nationality on this racing track.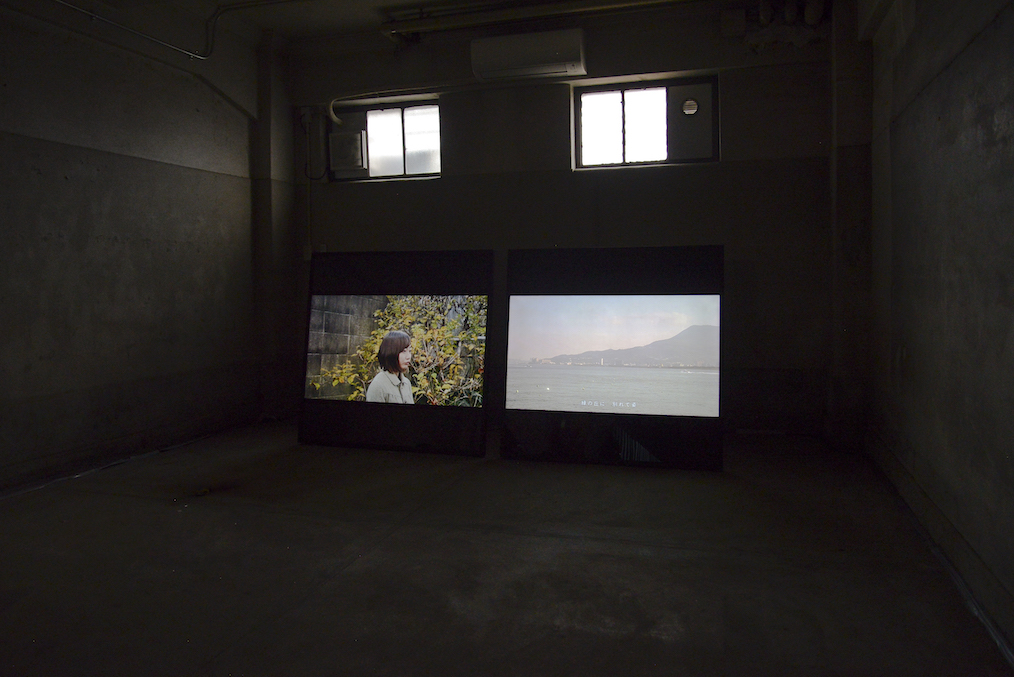 AW: I arrived in the UK from China at a young age, after spending almost 20 years there I had now relocated to Nagoya 名古屋 for work. I felt that your immediate surroundings and the environment play a huge part in influencing oneself and altering mindsets. Growing up in Japan and spending your entire professional career here, the country is generally regarded as a fairly closed but culturally rich society, to what extent do you think the way of 'Wa 和' has influenced you, or would you say you prefer not to be labelled as 'Japanese'?
SM: I was born in the rural area of Furano (富良野), Hokkaidō (北海道) and raised in Sapporo (札幌), culture was scarce and I was desperate for it. I often found myself in Sapporo Art Park (札幌芸術の森), the whole forest was like a museum, and that's where I encountered the Butterfly Stool by Sori Yanagi (柳 宗理)1, during middle school I think, it's a perfect execution of design and art, after I received my pay-check years after I started working professionally I bought the stool in a heartbeat. That encounter back then was what ultimately led me to study in Kyoto (京都). The contrast between Hokkaidō and Kyoto was almost intense, to say that I was overwhelmed when I got there was a total understatement. Coming to think about it, that was presumably the first time I actually experienced the many-sides of Japanese culture.
A lot of companies like Nue exist, and I personally know some of them have advanced outside of Japan, if I'm allowed to be completely honest that's not something I'm interested in, I can't pinpoint a specific reason, I had turned down opportunities working overseas I guess I just felt it was troublesome. From time to time I get to visit various smaller towns and such all over the country because of work, one word I would use to describe Japan is 'kimyō 奇妙'- eccentric, curious and perhaps exquisite too. Even though I grew up among the nature of Hokkaidō, which is unmistakably a part of Japan, I had always been struck by this distance between where I was raised and the idea of Japan that everyone knew of, almost as if I had always been on foreign land, it's kind of fascinating. For me the country still has so much to unearth and experience, the food culture, the matsuri (祭) in all those different towns and cities remain exciting and inspiring to this day.
I don't like to judge people by their nationalities, I bet you hear that a lot but it's true. I am Japanese, I know that for a fact and I'm comfortable with it, it's not exactly a label that can be peeled off and yet I just don't think anyone should be defined by this label of nationality. It's 'you' as a human being that matters to me. Not only where you were born or raised, but the immediate surroundings like you said and further, your life experience, whom you have met, the things you have learnt, what you have achieved and even your failures, all contribute to shaping your character. There are more than 7 billion people on the planet and they all have different stories, imagine that!
I remember a time during university when I was invited to an art fair in Tōkyō (東京), and I ended up spending a month living on the rooftop of some random house in Bakurochō (馬喰町) with several other people, like we were all homeless, which was pretty much the whole point of it, how to live a life when you had absolutely nothing. The greatest joy was when we all gathered and shared our meals, we learnt to make tents and shelters, sitting on the rooftop and watched the birds. I obviously knew this would end and my life would return to normality but for a moment I was away from everything, my mind was empty, that was an incredible and valuable experience for someone like me from Hokkaidō, it was the time when I realised that, eventually we are all humans and all created equally, social stigma or the idea of 'Japanese' doesn't hold any significance anymore as it is one mere categorisation, just another label.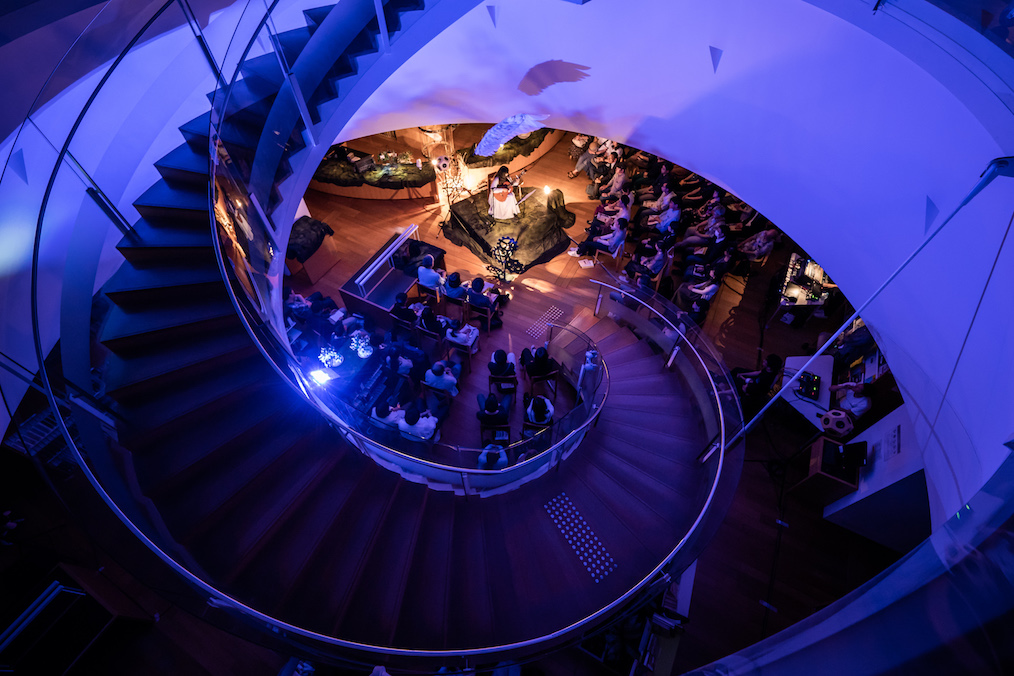 AW: You graduated from Ritsumeikan University (立命館大学) in Kyoto, and now living and working there in the city, what draws you to Kyoto?
SM: There are about two million people living here in Kyoto. Given its status, It's not a massive city but filled with a considerable amount of universities, art colleges and ancient traders. Relatively, our community is quite small, you may easily bump into acquaintances on the street, meet an artist in a bar, things happen spontaneously over a drink and you overhear all kinds of stories.
I lived in Tokyo for a while and decided to come back here only because it's more of an engaging city for me, I often see remarkable things happening here that are beyond imagination, it's difficult to come across that in Tokyo where things are slightly more restrictive. You occasionally hear that Kyoto people are difficult when it comes to mannerism and etc., but for me it's the most embracing and accepting city I've ever lived in.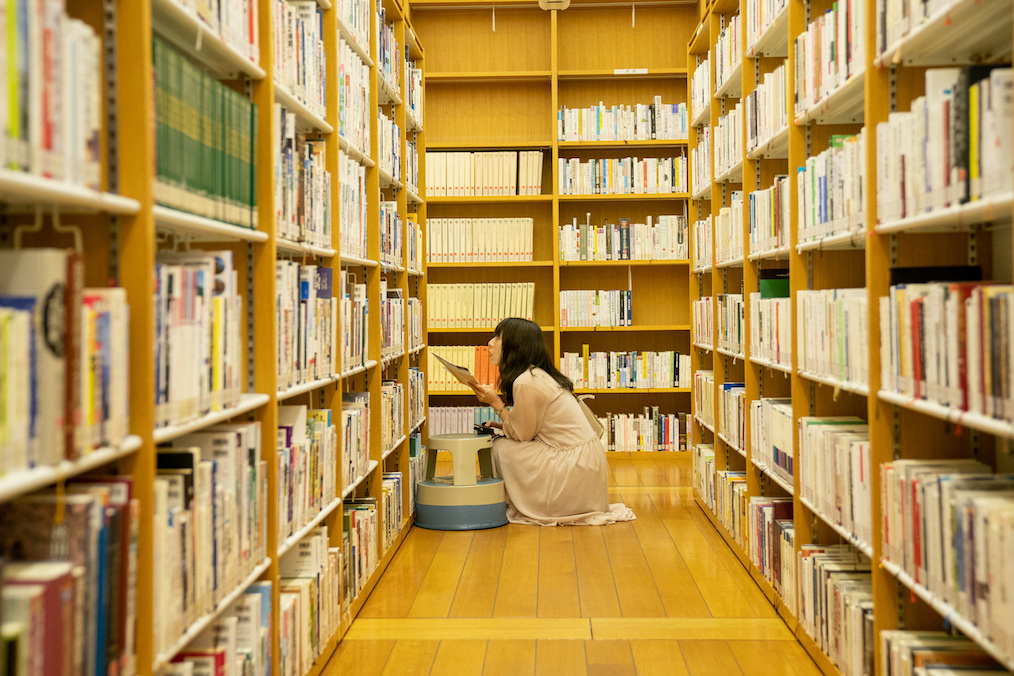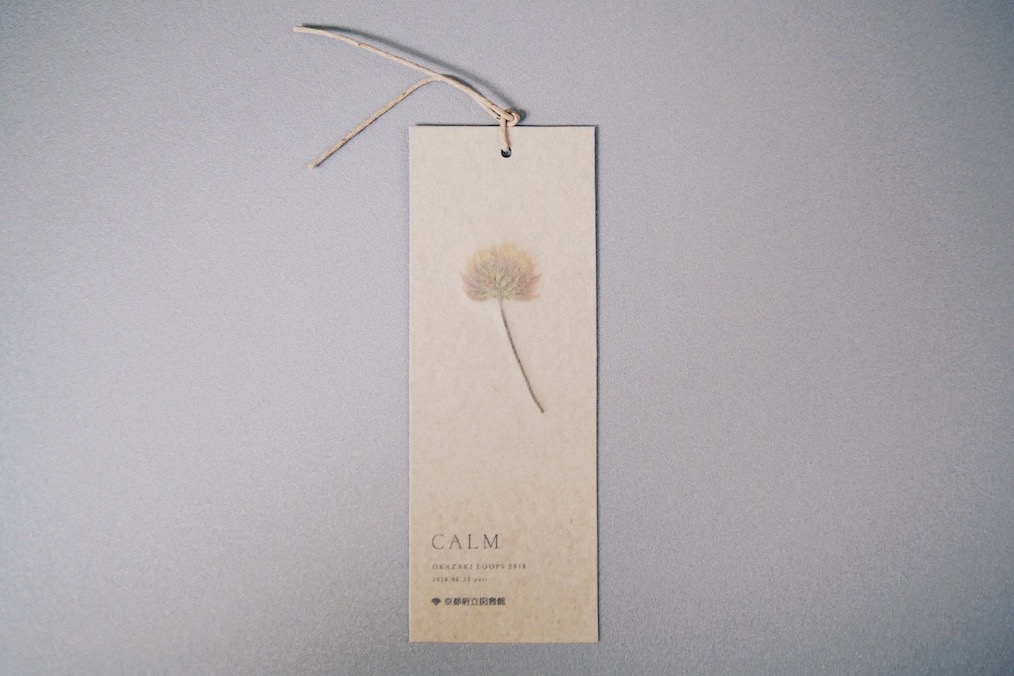 AW: Now that the state of emergency is lifted in Japan, were you affected by the lockdown at all?
SM: We were blessed with more work fortunately. We as a company specialise in dealing with complicated challenges, when society or people lose the ways they tend to value us more. Things are changing now and especially in the art field, despite the circumstance I still sense a burst of energy from the industry. I don't think anyone has the right answer now because the future is not predictable at all, no right strategy exists because none of us has ever experienced this either, so it's all down to us.
AW: Do you think our lives will be different after this?
SM: It's devastating, that people are dying because of this, at the same time I'm thankful to the people who are working and risking their own lives every day so that the rest of us can continue living a normal life. Our society is like a collective body of lives, the society grows when each one of us grows, like after 3.112, that was the time when I felt that we all matured as a group overnight, we all had to. I guess it's human nature, we grow and learn to respect by experiencing tragedy and sadness. And yes I think our ways of life have already changed, like the fact that I'm interested in human beings, I'm indeed optimistic about humanity, I'm certain it will change for the better.
AW: A change of topic, if Subaru Matsukura is not the Subaru Matsukura today, who would he be?
SM: E-sports player, definitely. I've been playing games since forever, even PlatinumGames3 is one of our clients, one day I rang their bell and proposed a collaboration and we started working together. They were one of the developers for games like Bio Hazard (Resident Evil) then, which was massive when I was a kid and it was a huge influence.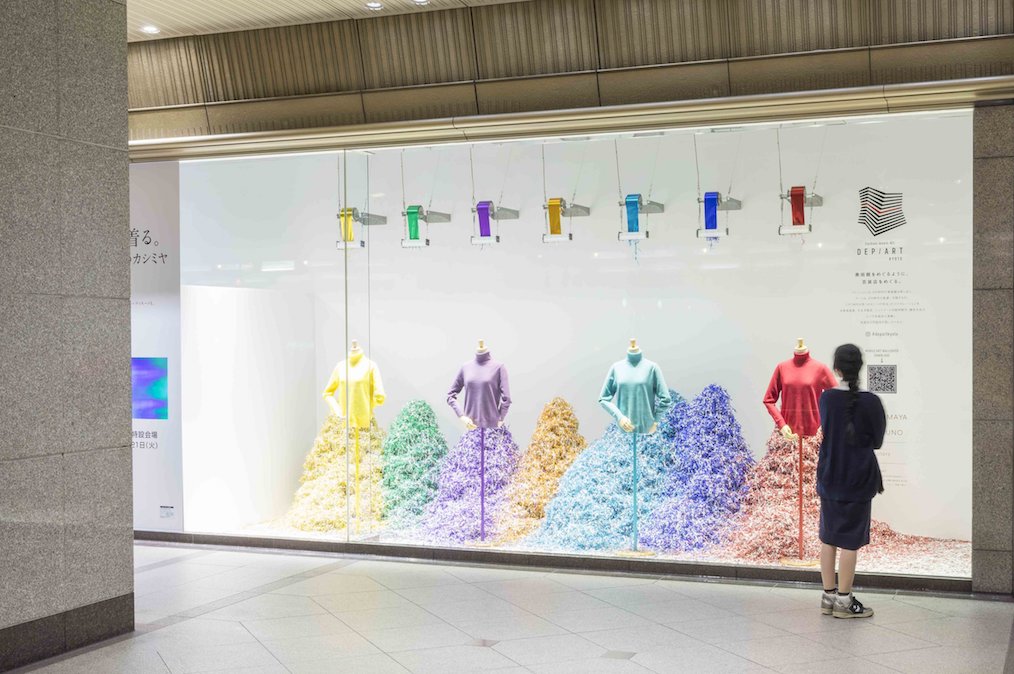 AW: To the kid dreaming about his future career in the creative industry, what's your message?
SM: Deep down I think we are all children, so are you, and so is this 37-year-old-middle-aged-man. Our existences are the best creative works of mankind. We grow up, we have more rules, we learn to abide and we become adults. "Please eat your meals today without using chopsticks or a fork." What's your reaction when you hear that? Sounds weird right? "Take an alternative route on your way home today and you will see something different" – These misdirections are all error codes. Because we are all coded to live with the least expense and risk, to behave and to eat properly so that you are not frowned upon, to take the usual way home so you won't get lost, but who came up with all these codes, is it the society, or maybe it's your parents, we need to think, about who's the director of our lives. Children make such a mess when they eat, somehow they always get lost at that age, it's only until we grow old and we begin to fall into boxes and boxes of rules drawn by we-don't-even-know-whom, and eventually we all turn into replaceable people. My best advice, to any child, as cheesy as this may sound, is to live your own life and build your own world, always question what you see and think again about all the codes that were already written.
AW: Thank you for your time Matsukura-san, it's been a real pleasure, before we wrap up if you could let us know some of your future plans?
SM: I would like to make some games, or anything related to gaming. I've been playing Tetris since primary school and I'm really good at it! Jokes aside, I remember back in the days at ovaqe inc., it generally took about 3 months to complete an advertisement project. Nowadays it's mostly hotels, streets and public projects, with bigger enterprises involved, the duration of each project has increased thus it's harder to predict. Right now I'm in charge of a community redevelopment project of a fishing village in Fukui 福井 Prefecture, it's not about having another building or an extra tunnel but more about human resource development, I can't go in-depth about the strategies on this but it's probably one of the most exciting projects that I've worked on. Meanwhile we launched a creative studio district last year here in Kyoto called CONCON, it remains under development, consisting of 3 terrace houses and 16 containers, mainly hosting creative and architecture teams like ourselves – offices, wine bar, apparel label and a few monks even, you guys should definitely visit!
---
1.  Sori Yanagi (柳 宗理) (b. 1915), influenced by the likes of Le Corbusier and Charlotte Perriand, Yanagi he was one of the most important figures of Japanese modern design, perhaps the best representative of designers known for merging modernism and Japanese traditional craft.

2.  The 2011 Tōhoku earthquake and tsunami (東日本大震災) was known as '3.11'.

3.  PlatinumGames Inc. is a video game production company based in Osaka (大阪), known for popular titles like [Nier: Automata], [Metal Gear Rising: Revengence] and so on.

---
The original interview was conducted in Japanese by Axel Wang and Rui Yasue (安江 塁) on 28 June 2020.
Editor: Axel Wang
Design: Axel Wang
Photography: Courtesy of Subaru Matsukura
Translation: Axel Wang and Rui Yasue

---