In this second chapter of our conversation with Rui Yasue, we focused mostly on the topics surrounding photography where Yasue also talked about his home nation and what lies beyond his own path.
Please refer to the following link for the first chapter of our conversation.
In Search of Light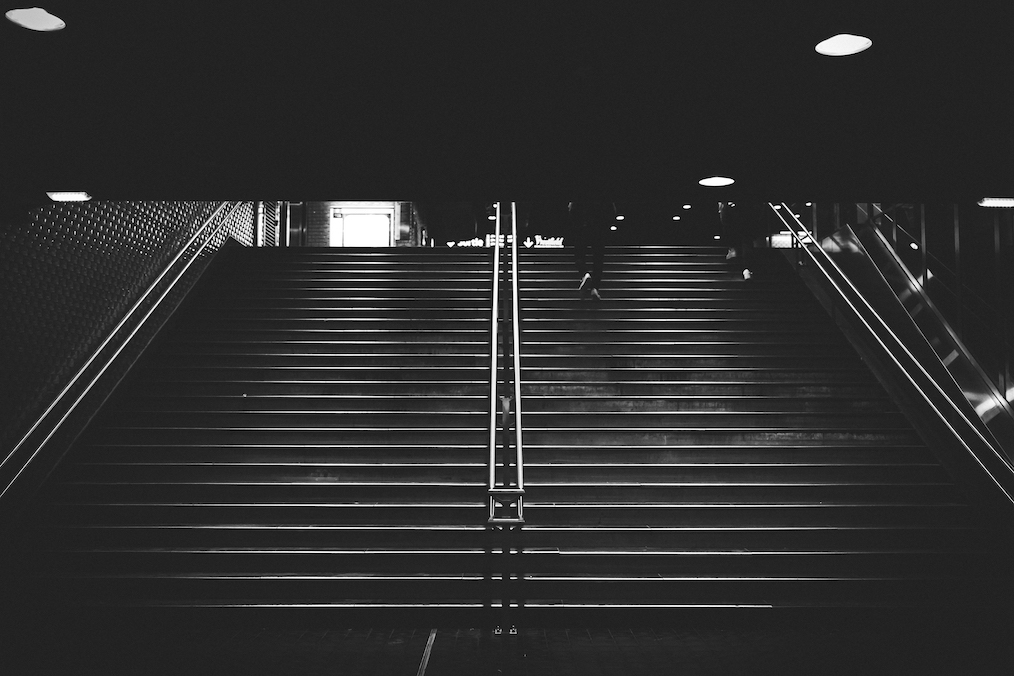 Axel Wang: Continuing where we left off Rui, so after you stopped going to Iraq, you gradually took on photography projects mostly in Japan and occasionally Europe too right?
Rui Yasue: Yes. You know, I've always thought that there were and there are many journalists in the Middle East, like really good ones, they are brave, they produce exceptional photographs and tell amazing stories, but somehow, I just felt like people in general are not that interested in the subject and that hasn't really changed for decades. So, I just thought I might need an alternative approach.
Through my line of work, I met a Spanish photographer and he used to say that to change the world, art is the only way. I didn't quite understand what he was trying to say but steadily, by meeting a lot of artists and participating in many art projects, I came to realise that potentially, people would read or listen if it's an art project or exhibition, even if they don't particularly care about the Middle East.
AW: Did you start making artwork?
RY: Well, yes, but before I didn't know how to connect, you know, what I wanted to do for the Middle East and what I could actually do here in Japan, because I've always taken the journalistic approach and done straight photography, which was kind of limited because, the photos that I took, could only be taken because I was in that specific scene, the moment could only be captured with me being in the spot, and to make it happen, there were necessary procedures, documents, administrative stuff that you also had to go through. Without being in the scene I didn't know what I could do.
It wasn't until the Broken Hearts project, which you also helped materialised back in 2019. Although the photo was taken in a studio in Nagoya, the theme was essentially connected to the Middle East, and I could tell my side of the story about the region even though I was in Japan. Therefore in some ways, this approach comes with slightly less hassle, you can kind of just whip out some magic from a computer, it's all to do with your skills and imagination. I think inherently that's one of the reasons that I finally decided to leave Japan.


AW: There has been a boom of videos in recent years due to the rise of TikTok, you create videos as well, do you think there's something video can convey that photography cannot?
RY: The sound? People's motion? But um, I don't know about the digital natives but for me, it's too demanding to remember the entire footage/video that we see but one image, it can be imprinted upon the canvas of our minds more effortlessly, making it hard to forget.
So yeah, that is probably one of the many differences in my opinion. And also typically, I think photography is — depending on the type of photograph of course — it's more of a question, you know, and that you have more room to wander, what goes beyond the frame, the before or the after moments.
AW: Every photographer I interviewed I asked them this question, what is the essence of photography to you?
RY: That's a tough one. Creating a deepfake has never been easier, everything can be processed and manipulated through Photoshop. And we have all grown accustomed to portraits with slimmer faces, bigger eyes, and enhanced backgrounds and so on. Even the international photography award struggled to differentiate between AI-generated photography and authentic captures. And obviously films can undergo digital manipulations too…
So probably there is no pure straight photo anymore. A photograph can be taken not only by a camera, it can be a smartphone, or a webcam or a surveillance camera even, and everything and anything can be subjected to editing these days. And once it's edited, it's not a photograph, it becomes a digital image, and once it's published online, someone can save the image and modify the content, spread it again without anyone knowing.
I don't know what defines a genuine photograph anymore, let alone the essence of it. Personally, I am a photographer, but um, I'm not like a photographer photographer, like, my world does not solely revolve around the world of photography if that makes sense, I do not obsess over photos. For me camera is just merely an instrument, a tool, for expressing my ideas and it's fun to play with. And if my imagination goes above what photography offers or what a camera is capable of, I will not hesitate to go there. And indeed, I do.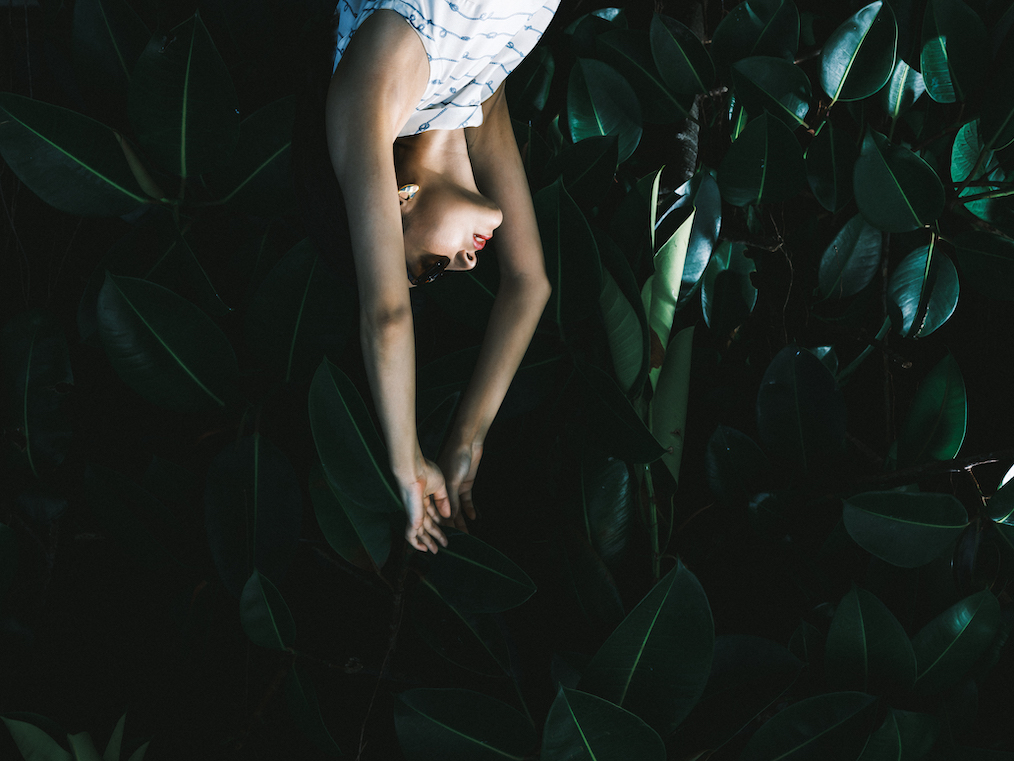 AW: You've spent so much time living and working overseas, I'm curious to how you feel about Japan as a nation, do you feel attached to this national identity of yours?
RY: Well, wherever I go when people ask me about my nationality, I tell them I'm Japanese so, Japan undoubtedly reflects a part of who I am, for better or worse. I've always felt that on the other hand, people sometimes jump into labelling certain things as Japanese, Korean, or Chinese, without second thoughts, in fact, in the longer run of our history, everything has always been mixed and blended together. I created a video showcasing the Korean town in Osaka, for me It's hard to categorise something as purely Japanese or non-Japanese because races and cultures have always interacted and influenced each other, or you know, all mixed together, even in the world that we are living in today.
When it comes to Japan, it's undeniable that Japan is sinking right now, economically it's not as strong as it used to be, but I guess it's just a natural part of the cycle of life. Japan is no longer the second-largest economy in the world, and it will definitely slide further down the table in the near future I'm sure. But Japan was not always a strong country in terms of GDP in the grand scope of things, and we have possibly witnessed the peak of this nation but that's just one moment in history isn't it? It's not the final result, it never will be, the situation will continue to evolve and none of us will live long enough to see the end result of the marathon, so in the grand scheme of things once again, it's not a big deal. But yeah, this country does have a lot of problems (laughs).
AW: I guess we can talk about the Central African Republic (CAR) a little bit. You're off in about what, 10 days? Are you not afraid?
RY: Not really, I'm quite excited actually. Because, when I attempted to enter Yemen in the past, the embassy informed me that I needed to have two security guards armed with machine guns accompanying me at all times. Well it was just something that I couldn't afford and I had to call it off.
The situation is slightly different this time round as my client who works in CAR is willing to cover those expenses, so I'm definitely relieved and felt very much secured. It's not always easy, to find a trustworthy person in conflict zones, obviously there are many kind people but you would never know until you wave goodbye to each other, which left me in a constant state of um, caution, or being suspicious all the time — it's exhausting. But now I believe that on this occasion, I don't need to worry about any of those, so that I could solely focus on the photography.
AW: Are you looking forward to getting somewhat of a new perspective on Japan after the trip?
RY: Oh, absolutely. When I was a teenager, I didn't have a passport, and my experiences were almost limited to Japan until I made my first overseas trip to the US just before Cairo. I think it's fair to say that I love this country, I love its literature, after my years abroad the love has grown, seeing it from the outside. When you are inside a house and when you have nothing to compare it with, you won't be able to truly grasp its external appearance and even some of its interior — the shape, the colours, the texture and more, I believe that by having something to compare with has, to some extent, has definitely provided me with a clearer perspective.. We recognise things by ways of comparisons most of the time don't we?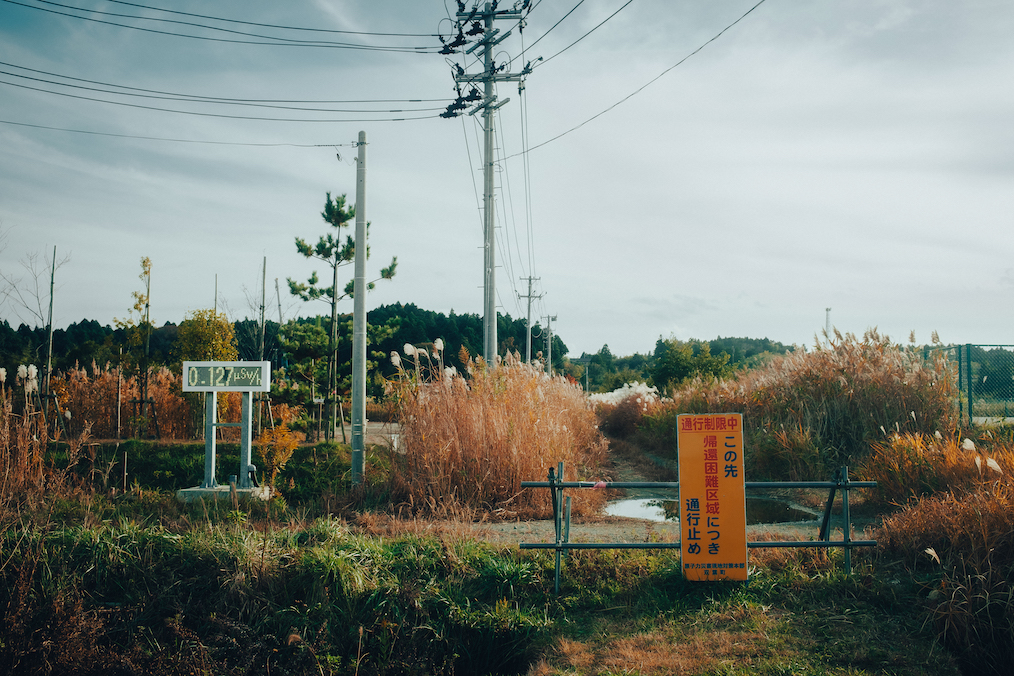 AW: You have certainly travelled a lot, but if you must pick one place to spend the rest of your life where would it be?
RY: Right now, Iraq, I would say. Because to me, they have the best food. I gained five kilos within a month while I was there! Generally it's pretty safe and people are very polite.
AW: If you are not a photographer, what do you think you would be, a musician? Since you play quite a few instruments?
RY: I'm definitely not talented enough to be one. Well, I don't know, I'm terrible with numbers, I'm not particularly good at selling things or organising things… I'm lazy… Maybe a psychologist, a forensic psychologist.
AW: I remember when we were doing interviews together with other people, you always asked this question of what their childhood dreams were. What was yours?
RY: Well, my childhood dream, there were quite a few. One of them was to be the pilot conductor of the Shinkansen, but um, my parents used to tell me, you probably had to study a lot harder to make it happen.
AW: Thank you for your time buddy, all the best!
RY: Thank you too!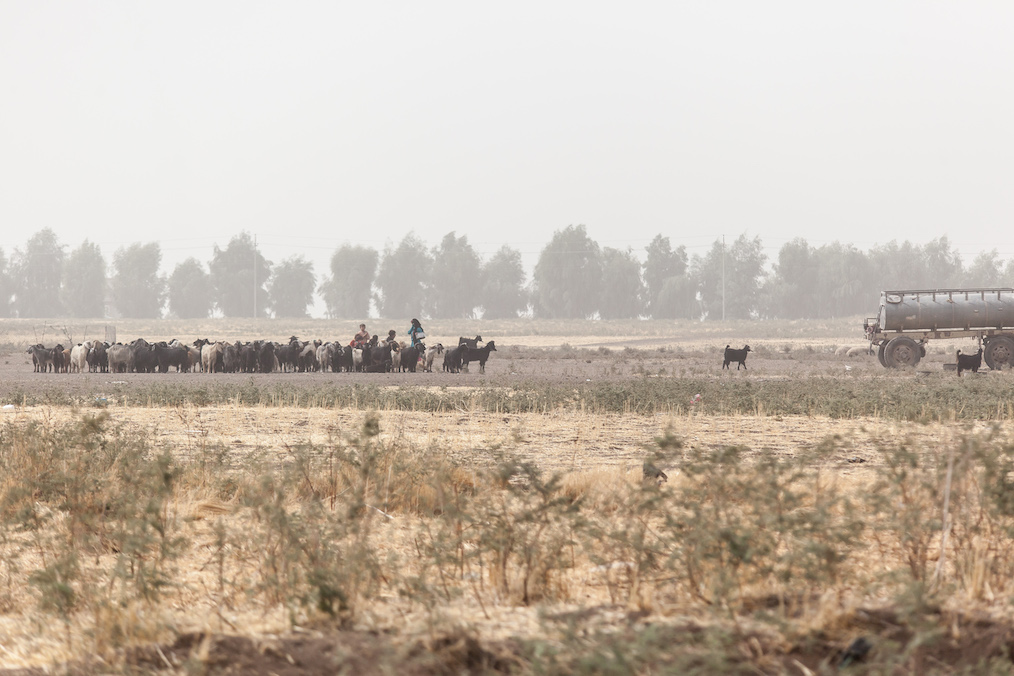 ---
The original interview was conducted in English by Axel Wang on 09 June 2023. The above conversation has been condensed and edited. The title of the chapter is in reference to the book In Search of Light: (A Collection of Poems) written by M. Hasan Imam, published in 2011.
Editor & Design: Axel Wang
Photography & Video: Courtesy of Rui Yasue
---