We caught up with Koichiro Osaka 大坂 紘一郎 in May 2020, the curator and founder of ASAKUSA gallery, also a longtime personal friend of ours. When the first state of emergency in Japan was lifted at the time, to say that we were all unsure or confused, was probably an understatement, it was a period in which the entire world was in a phase of bewilderment and turbulence, accompanied by all sorts of stupidity and hatred.
We are publishing our conversation amidst an apparent fourth wave of COVID-19 in Japan, where we covered aspects of the pandemic and contemporary art with Osaka, he opened up about parts of his past experiences and thoughts along the way, as well as being the curator of the gallery. Osaka has always been a figure of inspiration for us, over the 20-odd years that we've known each other, he's always stood his ground firmly in spite of difficulties and obstacles, doing his own things advancing forward unassumingly, and never drifted away, to any young kid who's coming up in the world, we truly hope that Osaka's story could be an inspiring one for you too.
For the first part of our chat, which consisted of two Q&As I did with Osaka in 2011 and 2020 respectively, together with a personal letter addressing the Hokkaidō-born curator, please follow the link.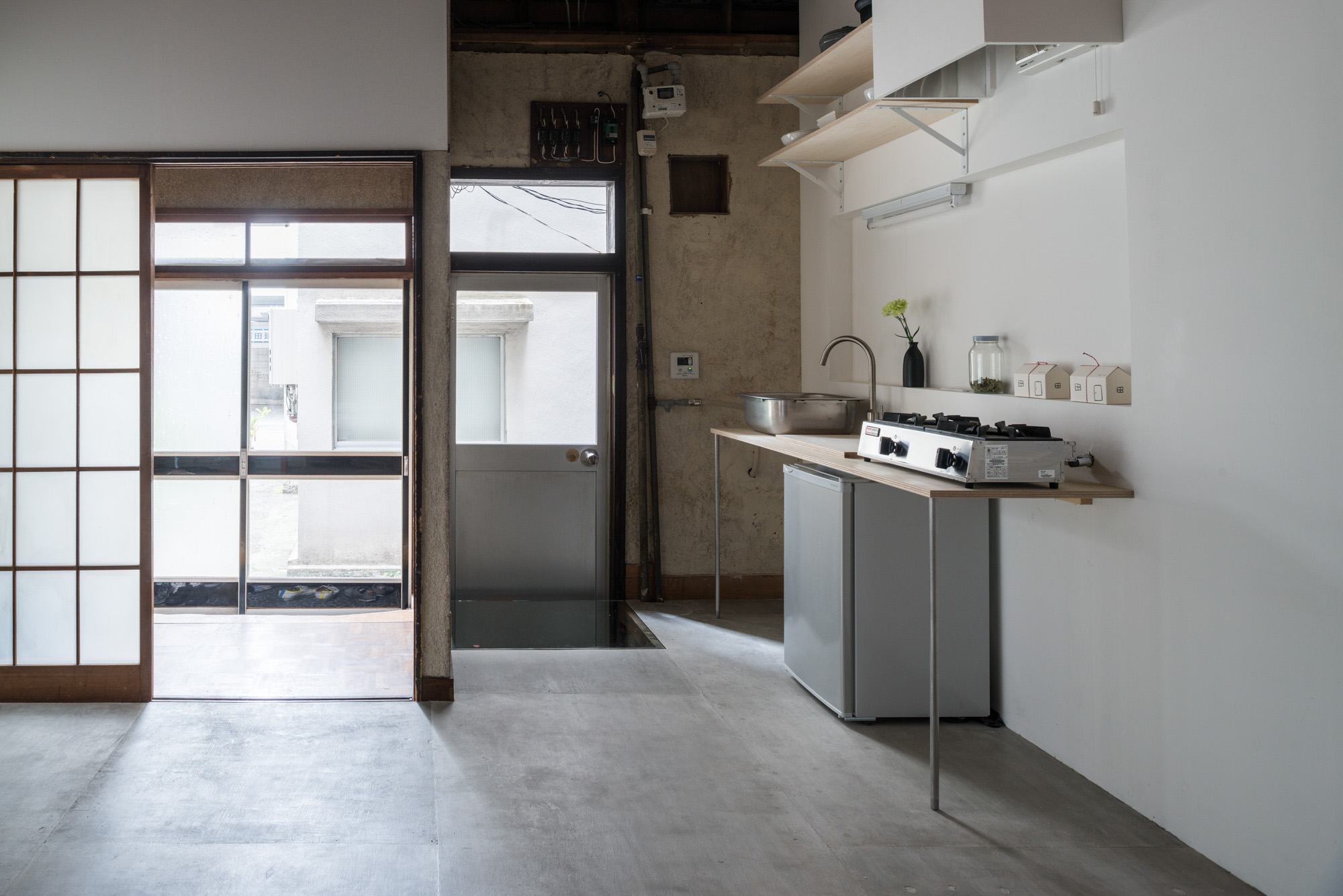 Axel Wang: Now that the state of emergency is lifted in Tokyo (東京), are you going out to celebrate?
Koichiro Osaka: I don't mind staying at home, a part of me is liberated, a part that is not compatible with social life, it's like being a student again. From a larger dimension of things, the political landscape of the world, the economy and the environment are all changing, at such accelerated speed, it's a shift that I had never experienced in my life, and yet here we are living this lukewarm and peaceful everyday life, with a certain hypothetical threat of being infected by the virus, life here just seems to go on without much disturbance despite that we can't really travel.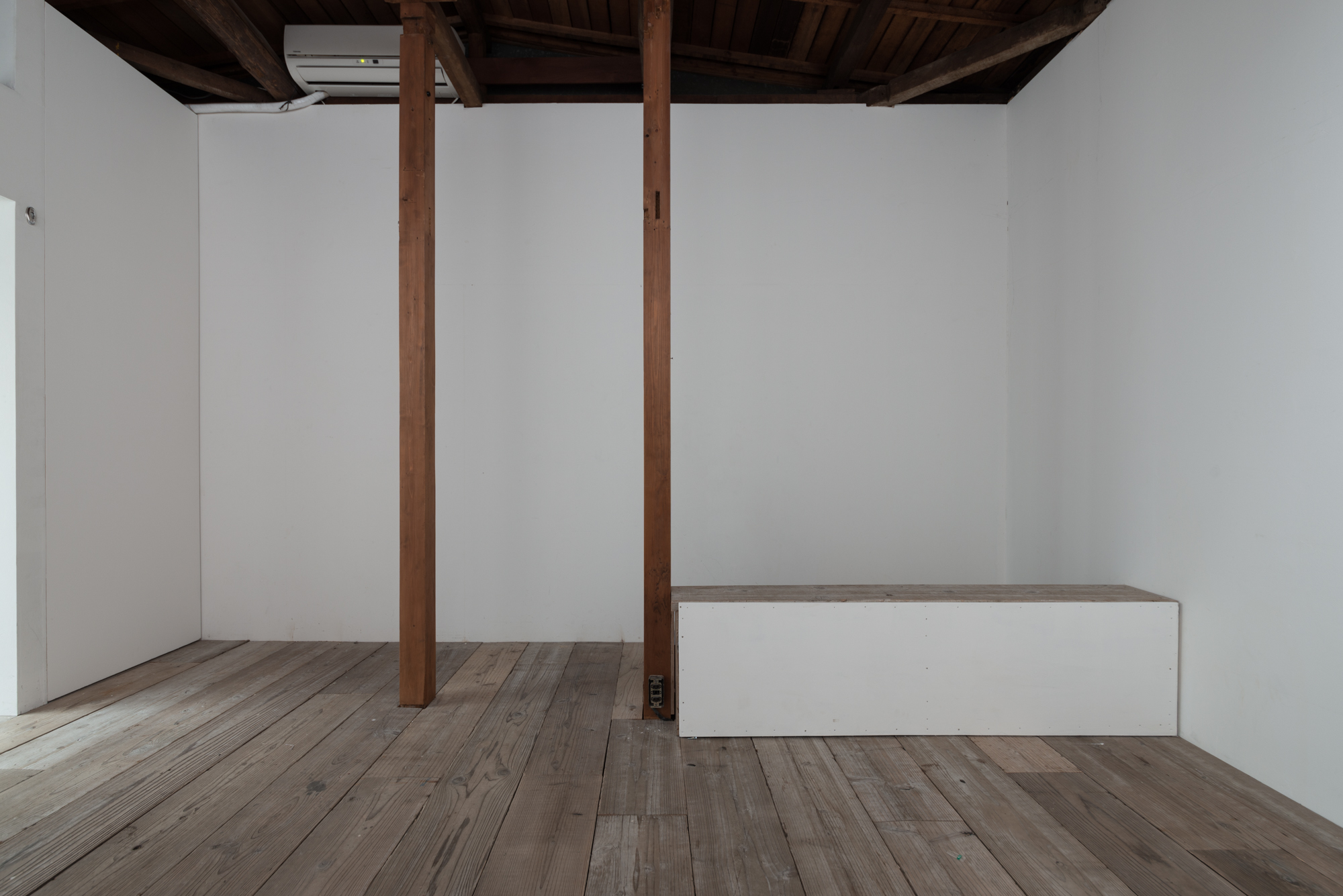 AW: Suddenly everything comes to a halt.
KO: I don't mind if the economic cycle stops either, because I'm not a pro-capitalist to start with, but this shift, we are not exactly a part of it, indirectly yes everybody is embroiled in the process, but we don't get to peek behind the curtains, we are only in a subtle way, being informed, of what is and might take place next month. The media doesn't paint the whole picture and there's only this much information revealing, it's sad I think at the same time.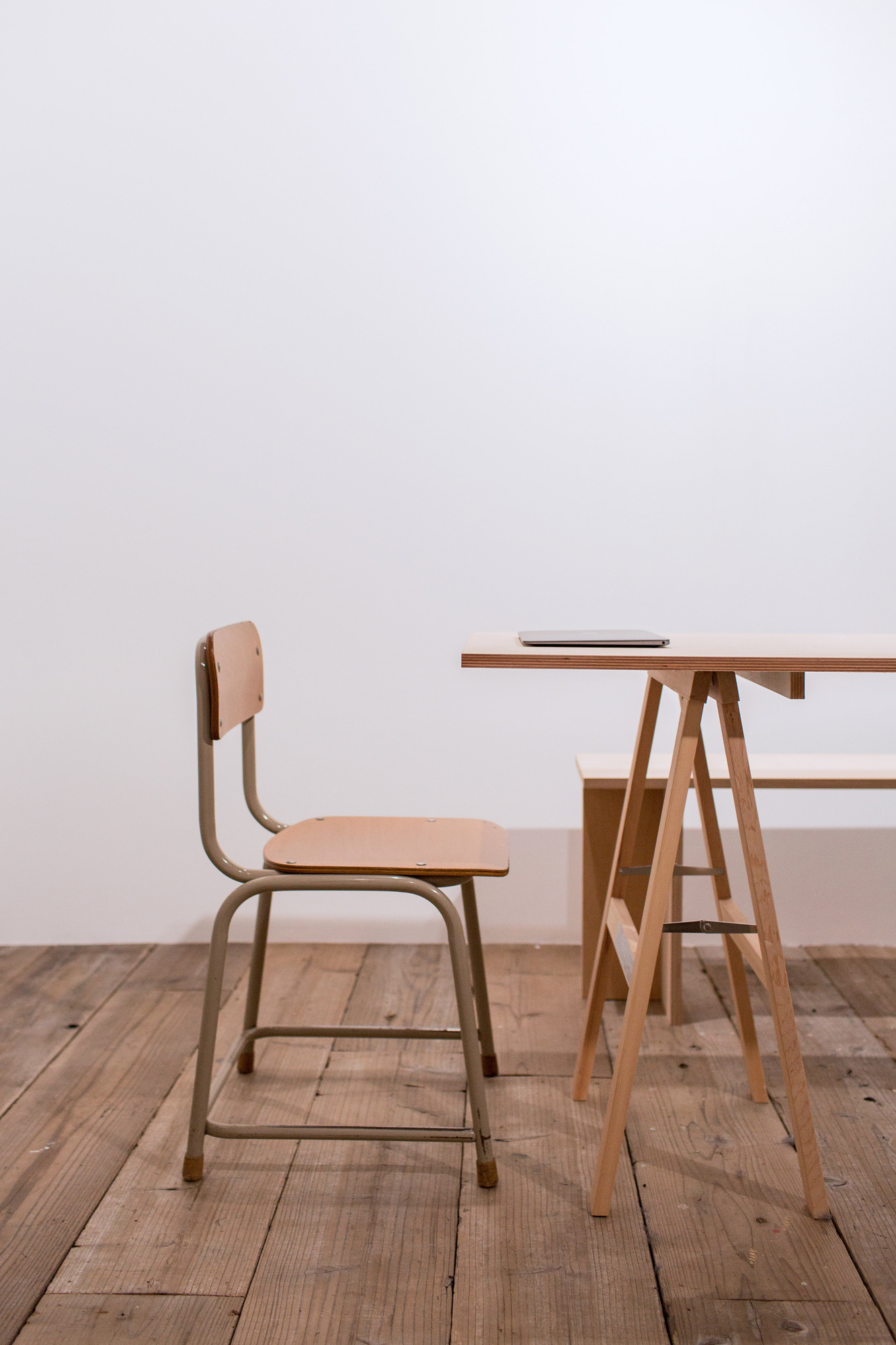 AW: A few weeks ago when we were on the phone you said you had been travelling a lot, prior to the pandemic obviously.
KO: When did you move to Nagoya (名古屋)?
AW: April, May last year. Prior to the move I went around for quite a bit too, outside of London. Why I brought that up was because personally, there's a distinction between being a tourist and a traveller, if I travel with somebody else I feel more like a tourist but being on my own, I tend to see more and experience more, more like a traveller you know, but given that you were working in all those cities, New York, Hong Kong and so on, you were more of a resident and weren't even particularly travelling?
KO: Travelling is not the right word and I don't prefer using it, I don't typically travel – going from one destination to another, I only do that as a daily routine of work. I intentionally wanted to take a year off, from what I was doing in Tokyo.
AW: ASAKUSA Gallery.
KO: Yes. It's been 5 years since I came back from London and Berlin, it seemed like the right time to go out again. Once you settle in one place you start to familiarise yourself with the local context and establish your practice, which is a great thing, whether it's an interpreter or a curator or a writer.. You need to understand the people around you, what they are thinking and the way they practise, regardless of whether you want to change the local context or to assert your own position you do need to have an idea of what's going on. I think 5 years were certainly necessary for me to achieve that, but once you settle longer you are out of the bigger context in one way or another, that's why I wanted to travel, for the lack of a better word, spend some time away from Tokyo. New York came first as a residency program, followed by a two-three months stint in Hong Kong then I was in South-East Asia, the pandemic happened now here I am.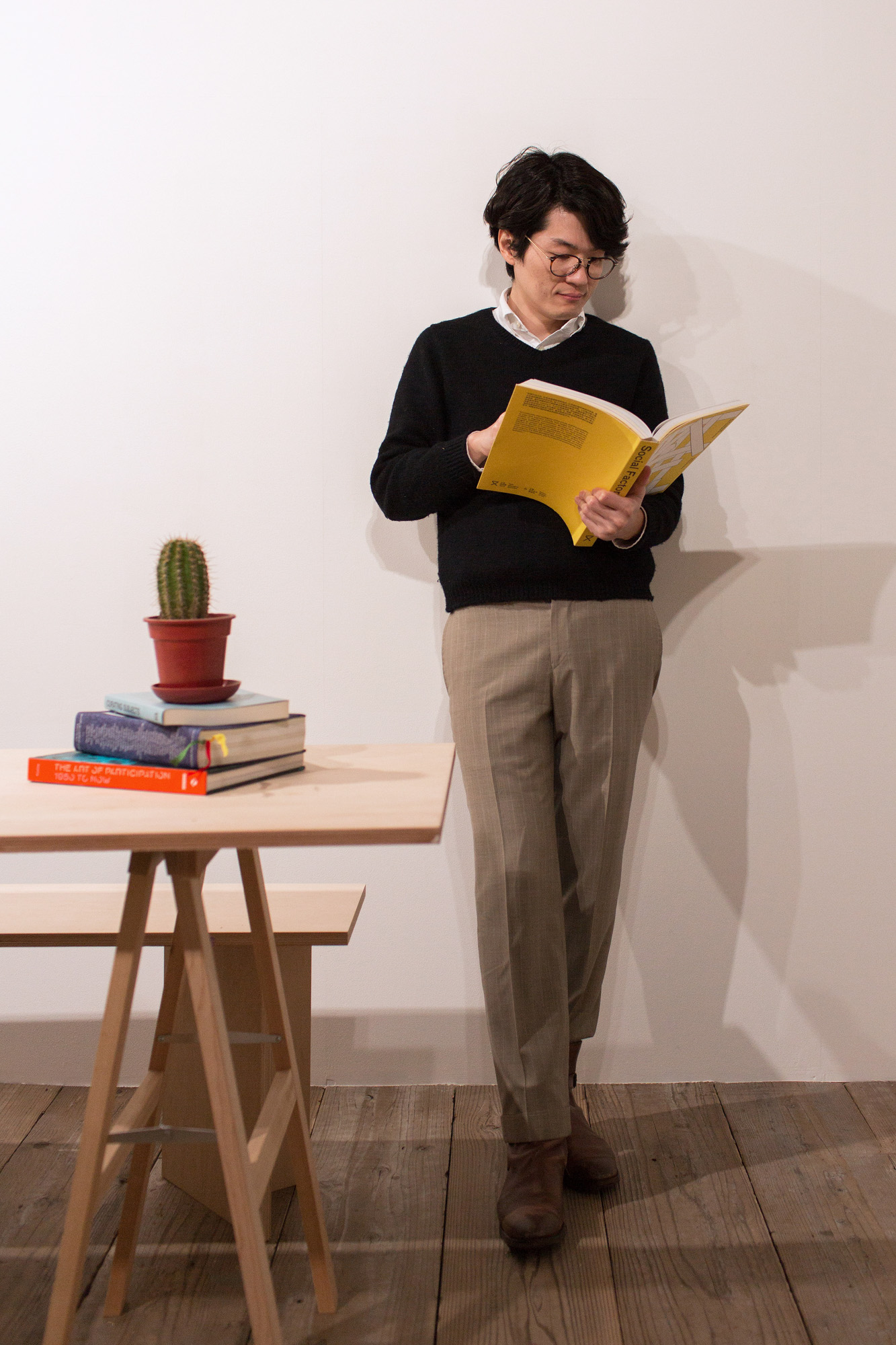 AW: You wanted to get out of your comfort zone.
KO: I don't find myself so comfortable here in Tokyo so I'm not sure.
AW: Why?
KO: I'm never happy about my surroundings, though I don't blame it on others. There are many aspects I like about London and it's the same here in Tokyo. Parts of the job are easier solely because I'm a local and I speak the language however, I lose this advantage of being a foreigner or an outsider. It depends on how you position yourself, in order to be in that position there's a certain set of knowledge and experience required, creating your own field of expertise, it's part of a learning process as well as a giving process – you take something and you give right?
At a certain point, if you stay still for too long and become persistent in holding onto that position, you exhaust yourself and have no more to give so to speak, you become sort of expired and people would know that, you can only pretend to an extent, like you know what's going on in your own crashing world, that you just come back from New York and all, I think it's important that we don't play a game like that, to conclude, yes we should all go out and learn new things and be happy!
AW: 'Happiness', I'm glad to hear that you are now more appreciative of your life.
KO: Because I spent a long time having difficulties coming to terms with myself – late teens, early 20's, going through my 20's I didn't like a lot of things, I was hugely unsatisfied.
AW: Is it more to do with work? The gallery has been going on for a few years, I would consider that an achievement.
KO: Not so much though not entirely unrelated. When we had that Q&A almost 10 years ago, I was working for a restaurant or maybe I just graduated, so I didn't particularly achieve anything. Now I think about work differently, well I still think that everyone should probably stop working altogether, but first the definition of 'work' must change, by working, at least one's inner desire has to be fulfilled instead of enslaving oneself to 'work'. Sure, we all have to start with that unless you have a certain amount of assets to begin with, either way this change I deem necessary, I often think about what is the most I can do in my life to push this reality a bit further, I think eventually people could do what they enjoy and it won't be called 'work' anymore.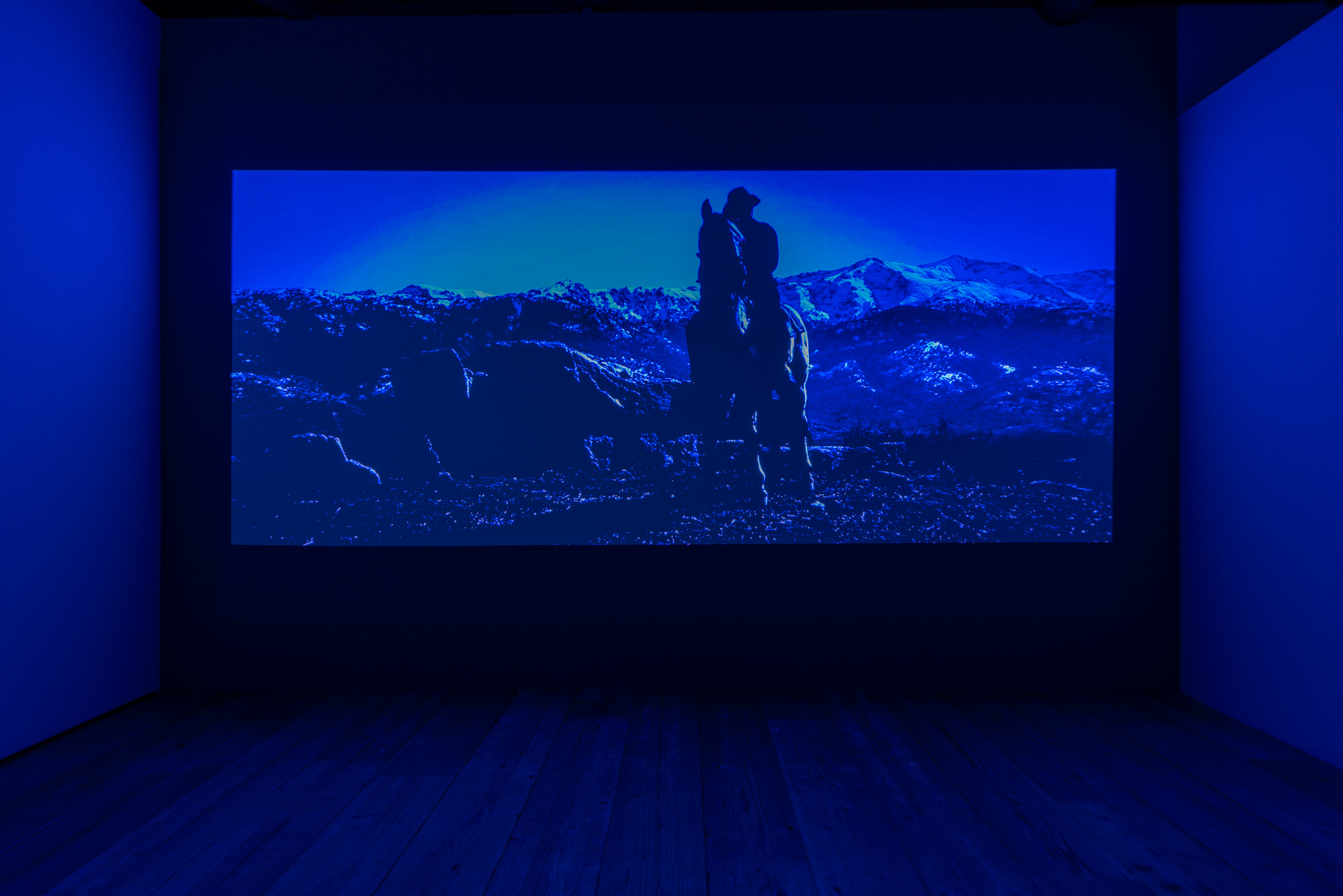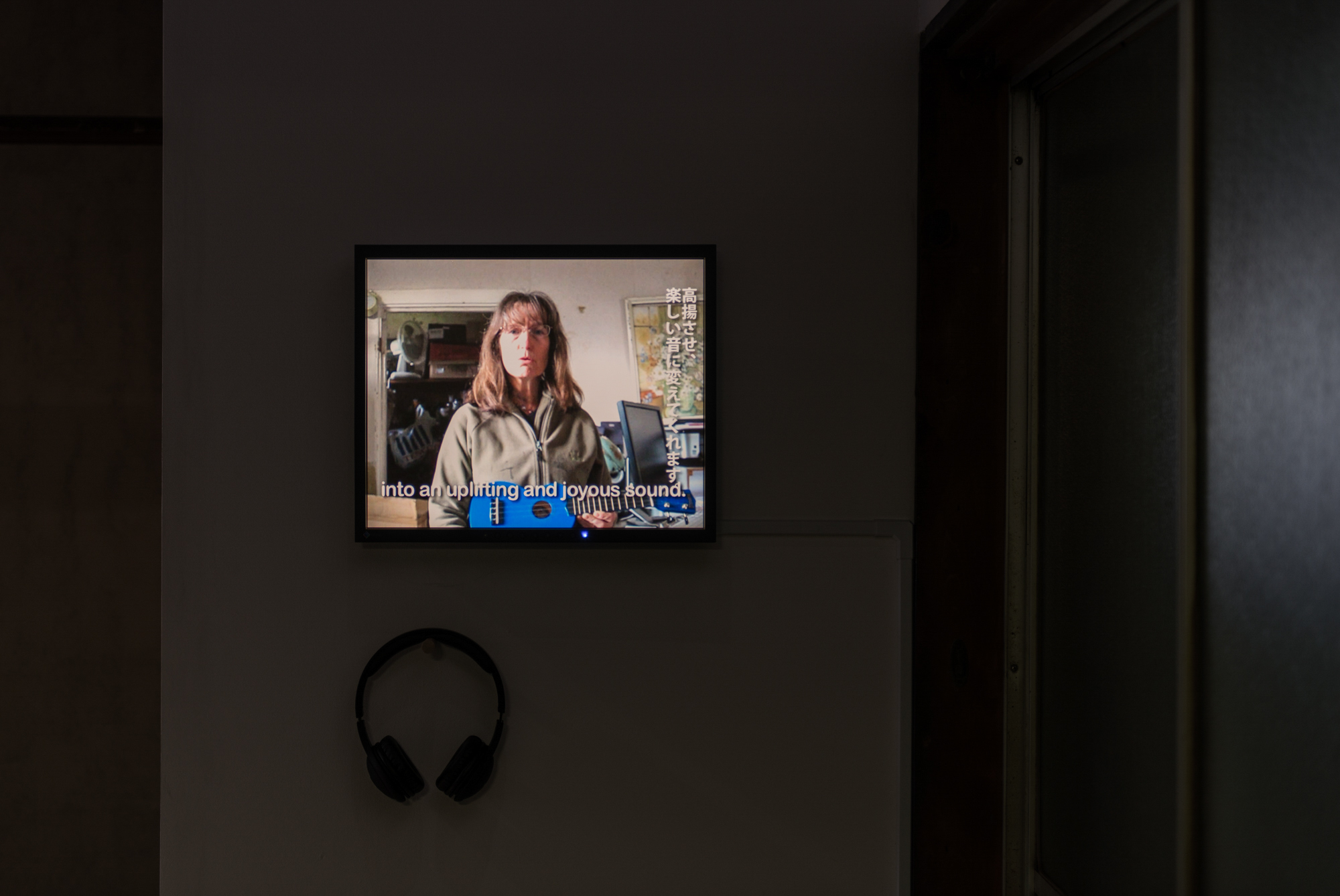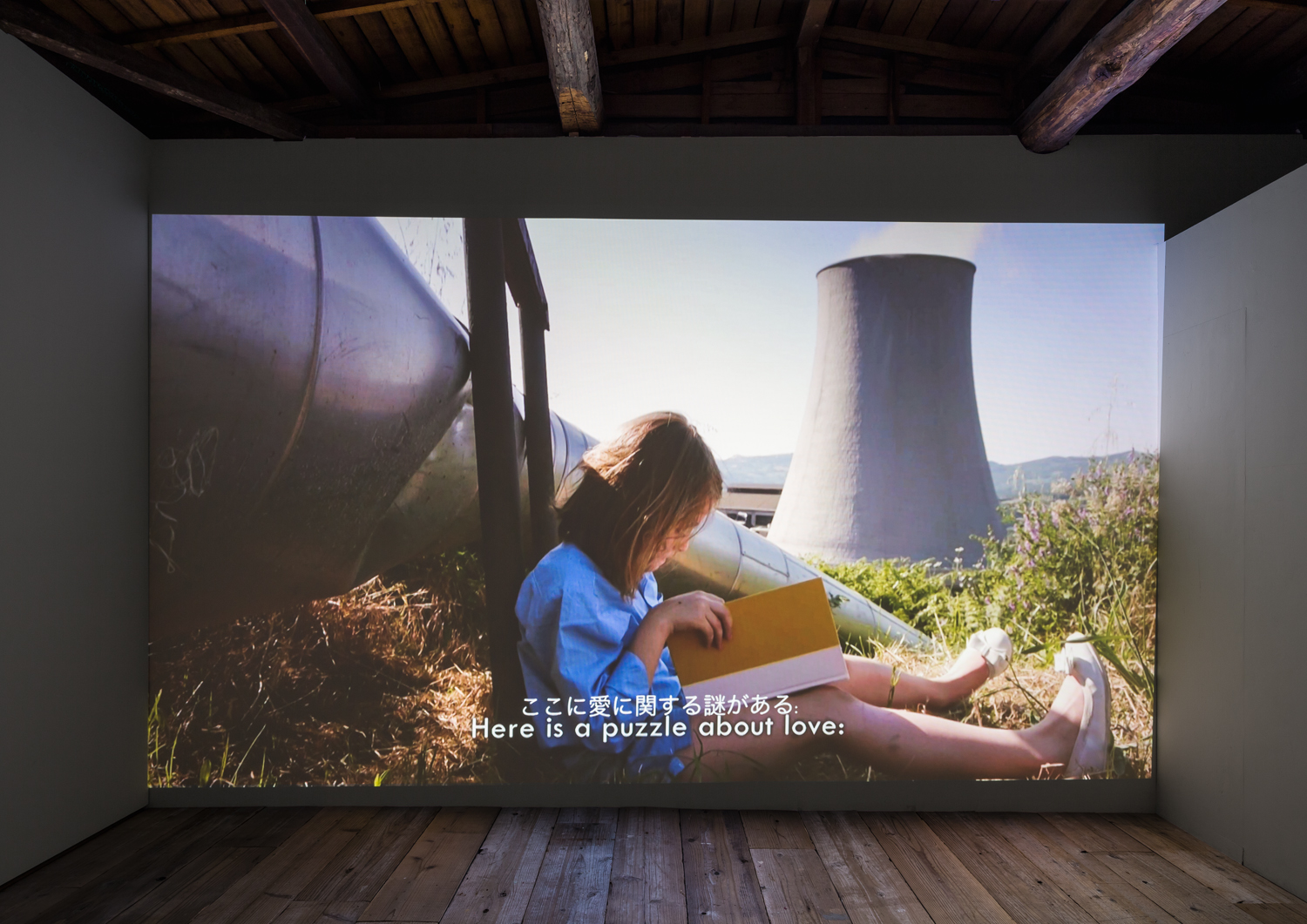 AW: Let's get down to politics. Your work, including the curation of exhibitions, largely engages with politics in different aspects. What triggered this interest, you somewhat didn't appear to care much before?
KO: Doing what I did in the last few years has helped me acquired another set of language to describe the concept of politics, I'm more comfortable with talking about it now than before. I don't think much changed however, when it comes to my own viewpoint as I don't usually reflect on global politics.
I had a lot of question marks over myself in the early 20's when I was living in Thailand, how the scope of an individual's life can alter depending on your family of origin and where you were born, education and opportunities come into the equation too obviously, I wanted to make sense of all these. It's like when you asked me about my nationality, I always struggle with this type of question because I didn't get to decide my nationality nor sex, and thinking politically, provided more than one way of answering them. It's not denial in any sense, like I'm unhappy with calling myself a Japanese, but I know about my family, being born into parents of schoolteachers, definitely not lucrative jobs in most countries but if I was born in other countries I wouldn't be able to afford London for example. It was all to do with the Japanese economy at the time and the exchange rate, which had nothing to do with me as a person, but I got to arrive in London as a student because of all these external factors combined, and taking them all including my own background and experiences into consideration, I felt responsible to respond to such circumstance, what a kid from an industrial city in Hokkaidō 北海道 where there's not much going on culturally, should say or could do in the world of contemporary art.
When I was choosing the location for the gallery, I didn't go for the white cube, sure, because I couldn't afford it, but that choice also revolved around this thought – myself, what's around me, how I was raised and so on – you can hardly bring all those varieties down to a flat and plain surface in defining one's say, aesthetics and taste. Contemporary art taught me that, how we can possibly analyse this from a social and political perspective, as well as visually, what's beauty when it's set within and polished by a luxurious shell, if something is created using the cheapest materials available what does it mean, my brain wasn't wired that way until I began to study arts and culture.
AW: We are experiencing a comprehensive shift in the art industry lately, be it auctions or art fairs, you can even stream and buy digital artworks by paying a subscription fee, as a gallery director and curator focusing on multimedia art and installation, do you see that as positive, since the art world has always been slow in adopting the digital approach?
KO: You know I was in Berlin hoping to translate some English literature, I probably never told you that I wanted to be a writer or a novelist when I was young. Reason I said this was because, during my time in London especially, I viewed artworks through text, instead of any sensory experience of being in an actual exhibition, I learnt to understand artwork through the filters of what's been written about it. The contemporary art education in London gets far in a way I feel, to verbalise everything, when you see a piece of artwork, you are taught to read signs, it's kind of a postmodern game of interpretation – visual elements are broken down into segments, what does this or that signify, and I was right in the middle of it all. I had few questions about this analytical approach back then though I'm more careful with texts now and certainly their limitation too.
After I came back to Tokyo and started working for SCAI The Bathhouse and also running ASAKUSA, being more involved with the installation process and execution, where I had to be more aware of the artworks' relationship with all other coordinations in a specific time and tangible space, so in this regard online viewing for me is almost as if I'm stepping back to school, studying artworks through texts again and building exhibitions virtually in my head… But honestly I don't have a straight answer for now, I haven't thought enough about it yet, we should come back to this later on.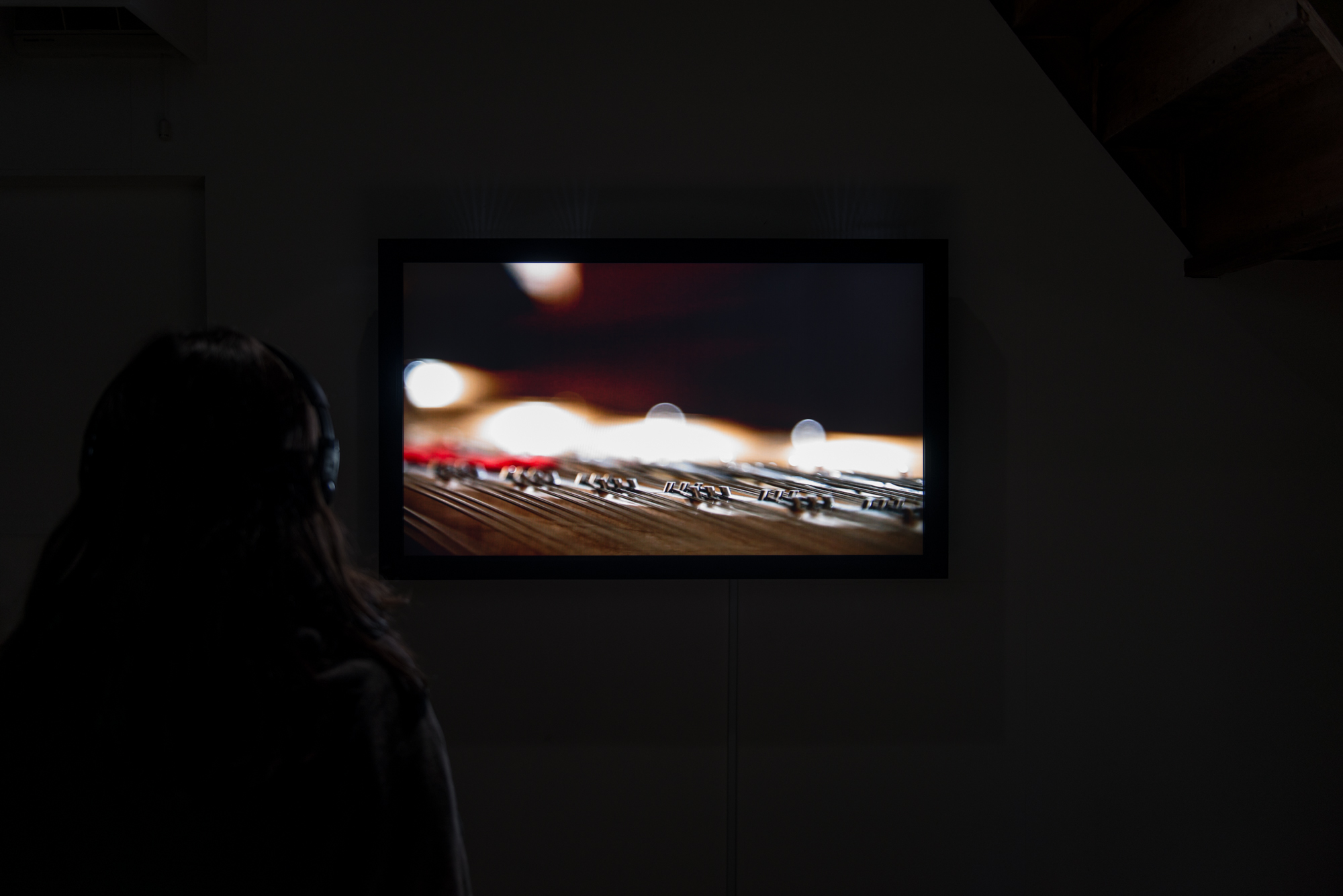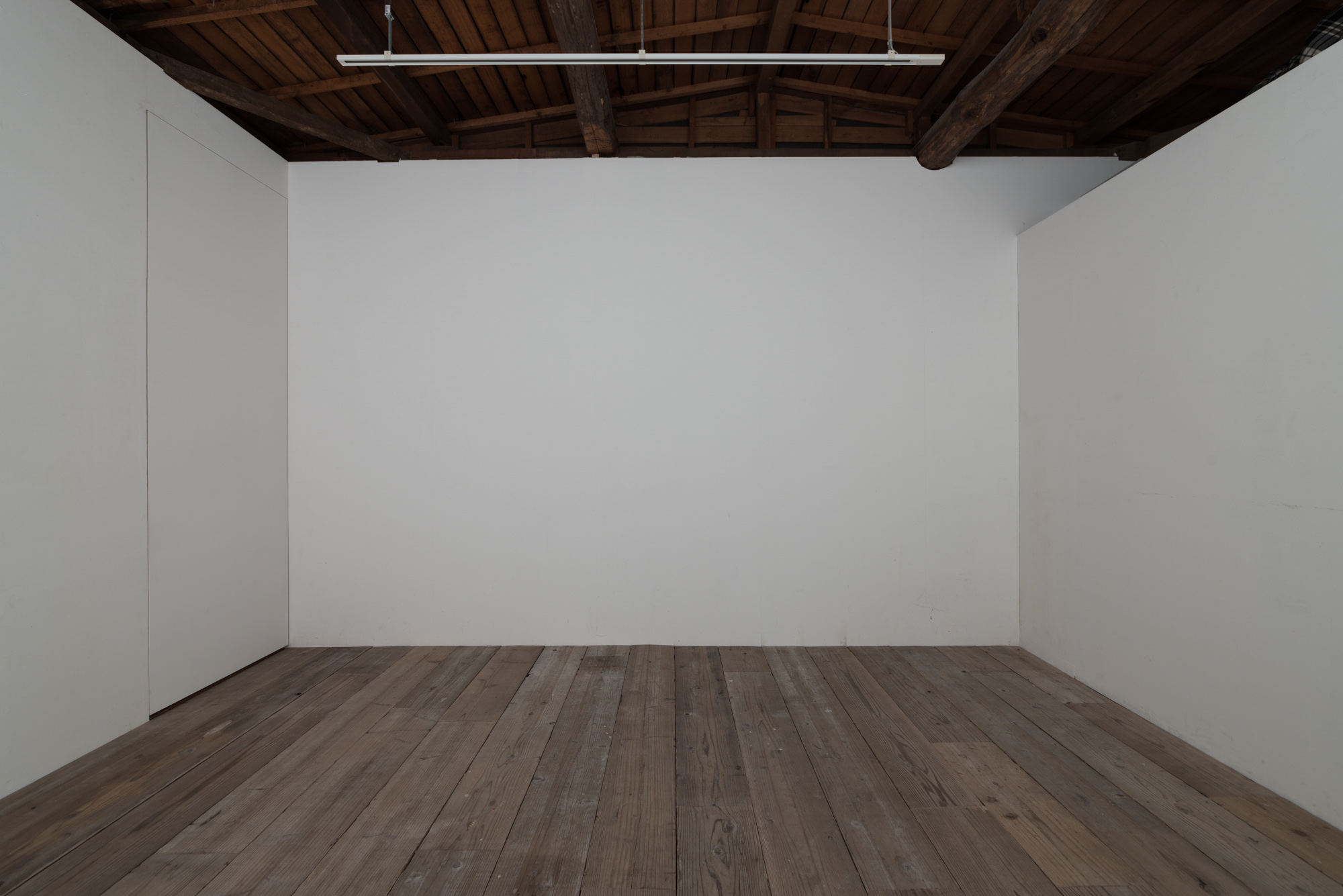 ---
The original interview was conducted in English by Axel Wang on 18 June 2020.
Editor: Axel Wang, assisted by Koichiro Osaka
Introduction & Design: Axel Wang
Photography: Courtesy of ASAKUSA
---