In this second chapter of our conversation with Jukan Tateisi, we addressed the works that the artist managed to complete after 2020 when the COVID-19 pandemic struck.
Please refer to the following link for the first chapter of our conversation.
How High We Go in the Dark
Axel Wang: Entering 2020, it felt like the human race was introduced to a new era because of the pandemic. I was watching To the Fog (2020) and I was thoroughly moved, it was a very simple idea executed supremely well. I sensed sorrow and perhaps regret from your monologue. The uncertainty that you experienced at the time, somehow on the other hand, there was a glimpse of a silver lining beyond this reality that you were trying to demonstrate. Can you provide some insights into the production behind the work, why did you pick that location to shoot?
Jukan Tateisi: Thank you for the kind words. The piece was shot in June 2020, on a southern beach in Kushiro, Hokkaido. I went for that place purely due to practical and realistic reasons, because of the season, the shooting time that was allocated, and of course the budget and everything. During summertime, particularly in Japan, fog takes place mostly in the mountains, so there weren't actually that many options for me. Also because it was during the lockdown period I was only able to manage three days in total to shoot everything, the beach at Kushiro just happened to tick all the boxes.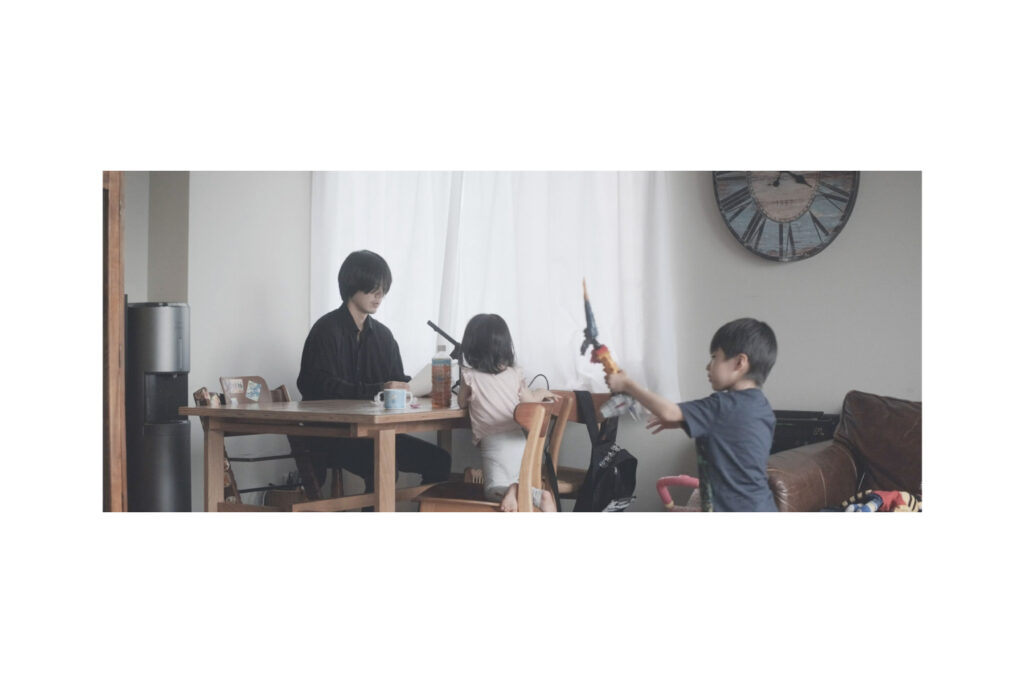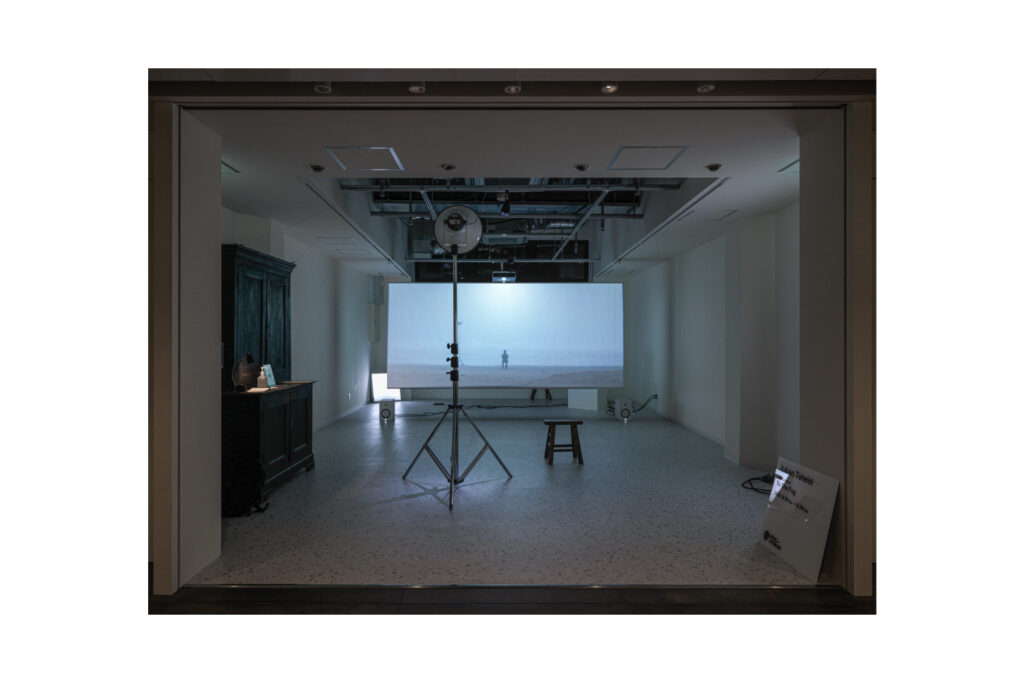 AW: Why fog specifically?
JT: It was from the moment that I entered my grandfather's company… That I began to put a lot of thought into ecology in its broadest terms, the system of our society, the relationship between artefacts, humans and nature. The idea behind that project was unquestionably evolving around COVID and nature, nevertheless in reality the concept of fog first arrived to me in 2016 or 2017 I think. I guess it's all to do with my life experience, coming to think of it, during that same period of time, I came across Fujiko Nakaya's1 work in London, who's known for her fog sculptures, and that was the first time I experienced her work in person and I was very much inspired.
When I was little, while I was in Chicago or Toronto, there were blizzards all the time in the winter, as far as memory goes, fog also took place in Amsterdam quite often and I used to see it almost every day. London can be very foggy at times too… So yeah, somehow fog just became a massive part of my upbringing, somewhere deep in my memory, I was always reminded of the bloody sunset or the sunshine in the morning piercing through the clouds when the fog cleared, then I experienced Nakaya-san's work, it's like all these memories of the past all mashed up and just dwindled down into one place.
AW: Like while you were situated inside the fog, you kind of lose track of the time.
JT: Precisely. As a result of the Expose and Hide (2017) project and some other AI works that I did, I was drawn towards this relationship between the existence of our physical bodies and our minds in the virtual world for instance social media. Instead of individuality, it's more about dividuality2, like how several dividualities compose an individuality.
When we use social media platforms, especially Twitter, nowadays the algorithm of Twitter is totally changed but back in 2016 or 2017, a buzzed tweet that we saw then was not necessarily created at that particular moment in time, it was probably first tweeted five years ago or something before that. I found that in a virtual space we lose track of the actual timeline and the actual reality, you lose your idea of time in a geographical sense, as if everything ends up in a spaghetti situation in the virtual world, the sense of time and the scale of time no longer exists, just like when I experienced the fog.
AW: Beach on Beach (2022), is there any sense of a continuation from To the Fog (2020)?
JT: Yes! In 2020 when COVID happened, a lot of discussions were centred on nature, virus, society and so on. I thought that was the right moment for me as an artist to pay more attention to nature itself, to how much we have actually changed the natural landscape. To the Fog (2022) was more about the vertical axis, as if we break down the world into numerous connected chunks of small cubes of space, like there's an invisible wall that's been placed right in front of us, separating us from what's afar, Beach on Beach (2022) alternatively, it was more horizontal…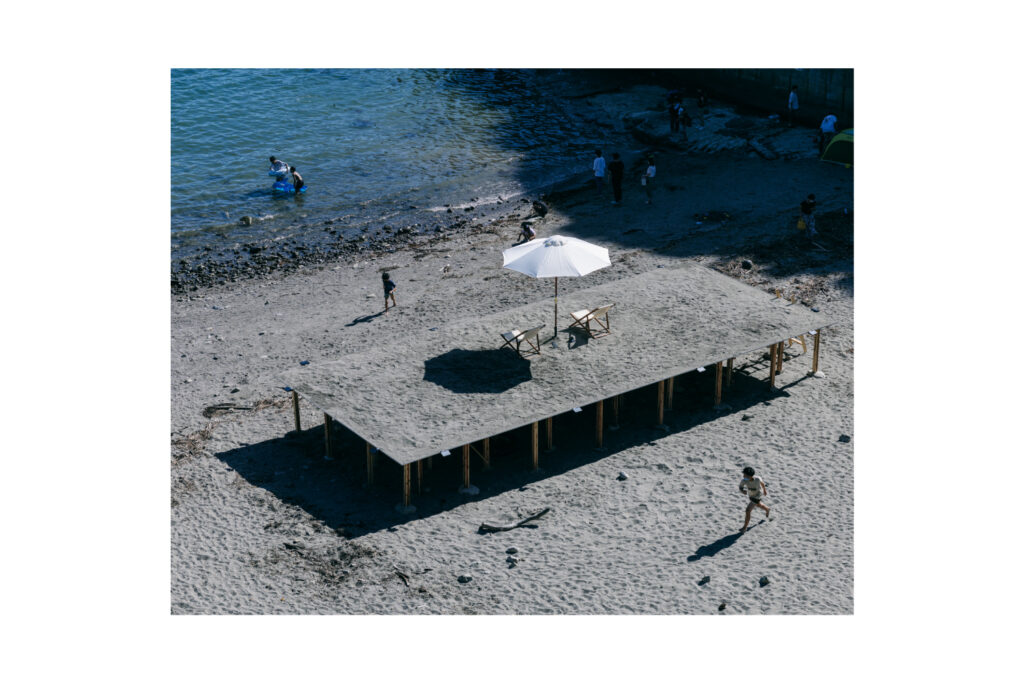 W: What did you mean by the natural landscape being changed?
JT: It was in reference to Anthropocene3 — it's somewhat of a vital term in the last maybe 5 to 10 years in the art and philosophical world. In the year 2020 due to COVID, more people in Japan became aware of this word or epoch. The idea behind Anthropocene is very simply, that nature is no longer natural, nature is in fact artificial as a consequence of constant human intervention. The same goes for beaches, they always get washed up, and human intervention takes place there all the time, we can neither confirm, nor see, nor feel the traces of history and memories of the landscape, so I wanted to visualise it by shifting the horizon up and creating a superimposition, like a utopia that's free from everything.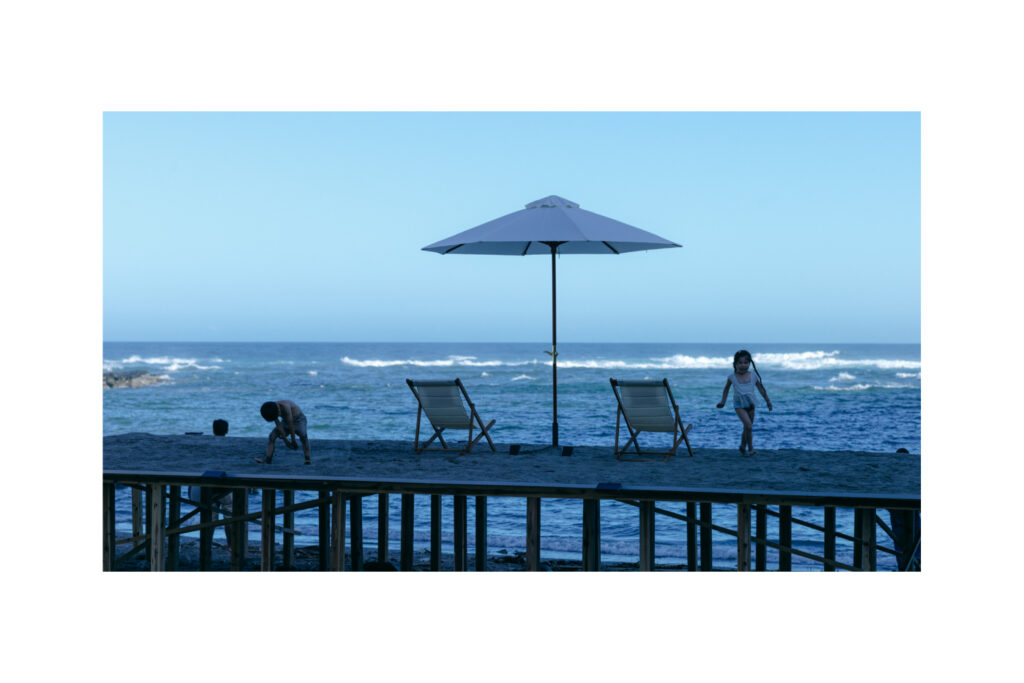 AW: Since it's a public installation artwork. What was the public's reaction?
JT: It was amusing actually. The work was located at Katsuura Beach in Chiba, it's known as a family beach with parents and kids running around, lots of couples etc. I was eavesdropping (laughs), and overheard the conversations between kids and fathers, where the fathers would say stuff like, it must be a stage of some music festival, but then the kids would just be very curious because they didn't see any stage props or anything, so they would run around the work, going underneath and climbing on top of it, I think the work turned into a household gadget for the families and it was nothing to do with contemporary art for them (laughs), which was delightful to watch, I loved it.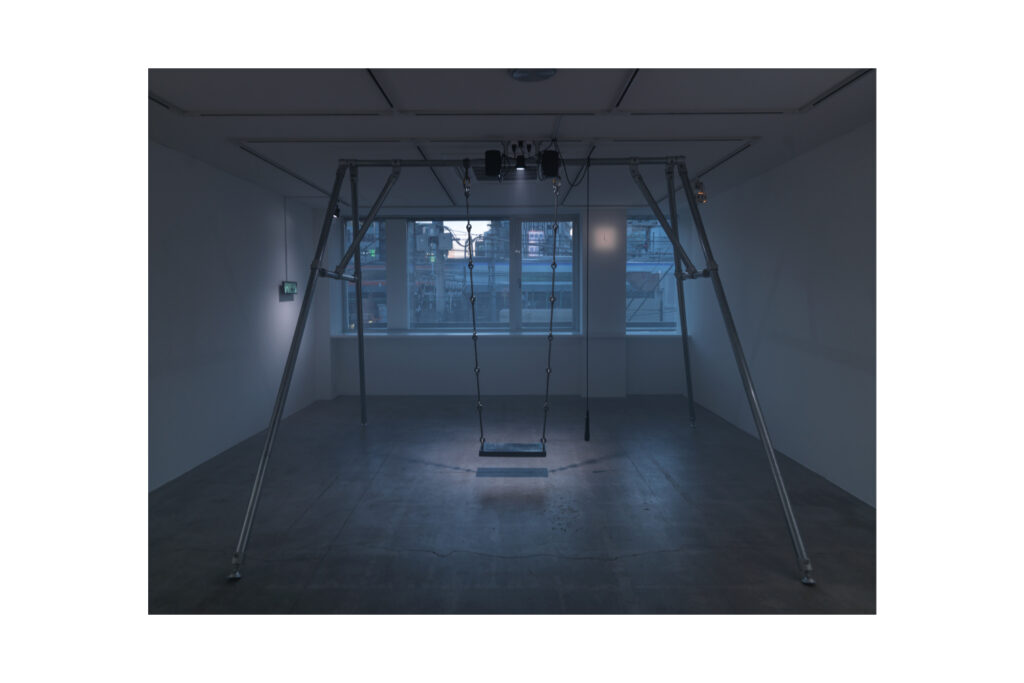 AW: Dive Into the Mirage (2022), it was your solo exhibition in the 5th Floor Gallery right?
JT: It was actually held at TOH Gallery, near Yoyogi, Tokyo. I founded them both back in 2020 though I'm not involved in their day-to-day anymore.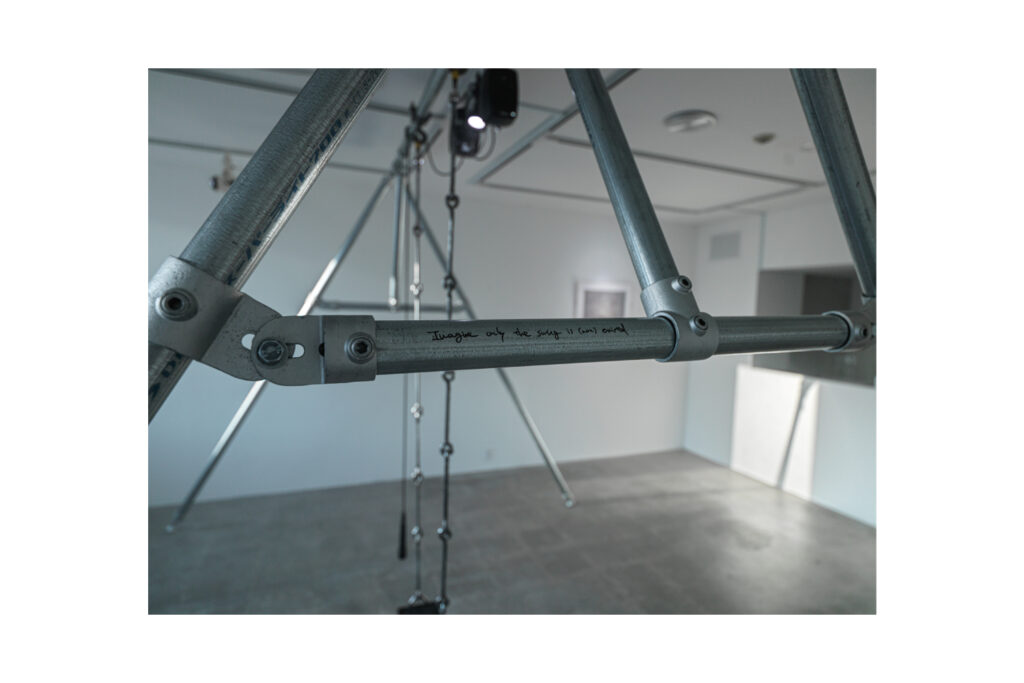 AW: The exhibition consisted of several pieces of your works and the installation that took centre stage was titled Between A and/or B (2022?). Can you tell us a bit about this work?
JT: Through the direction and the production of To the Fog (2020), I wanted to explore more about ambiguity and fog, despite that the COVID situation was improving in 2022, there was an unequivocal apprehension that the entire world was yet overshadowed by ambiguity. One key term that kept occurring to me was, 動的平衡 (どうてきへいこう) – dynamic equilibrium4. It's a term that you would normally come across in chemistry, in a sense that I felt that the world surrounding us already began to move around dynamically, even though it was moving at a relatively cautious pace, there was a certain feeling of a balance in place somewhere, nonetheless that balance was not static, it was constantly shifting towards a different direction. A bit like our mind, even though we are situated in the present, the mind shifts to the past and to the future or somewhere unknown, our mind is forever shifting in between everywhere and anywhere.
Another thing that I found particularly fun about this exhibition was that, during the exhibition the visitors could hop on the swing, but due to the building regulations the swing itself was not anchored to the floor, inevitably causing the visitors to feel anxious while they were on it. It wasn't something that I took under consideration honestly but I thought the whole experience was rather interesting learning the reaction of the visitors because, in addition to the swing, the space was recorded using a microphone at all times. Anyone could swing, they could sing or make whatever noise they wanted, and a playback of the recorded sound would be looped throughout the exhibition period. It sounded a bit like chanting, prayer amplified — I incorporated the element of fog as well — the whole thing turned out to be a sacred space almost.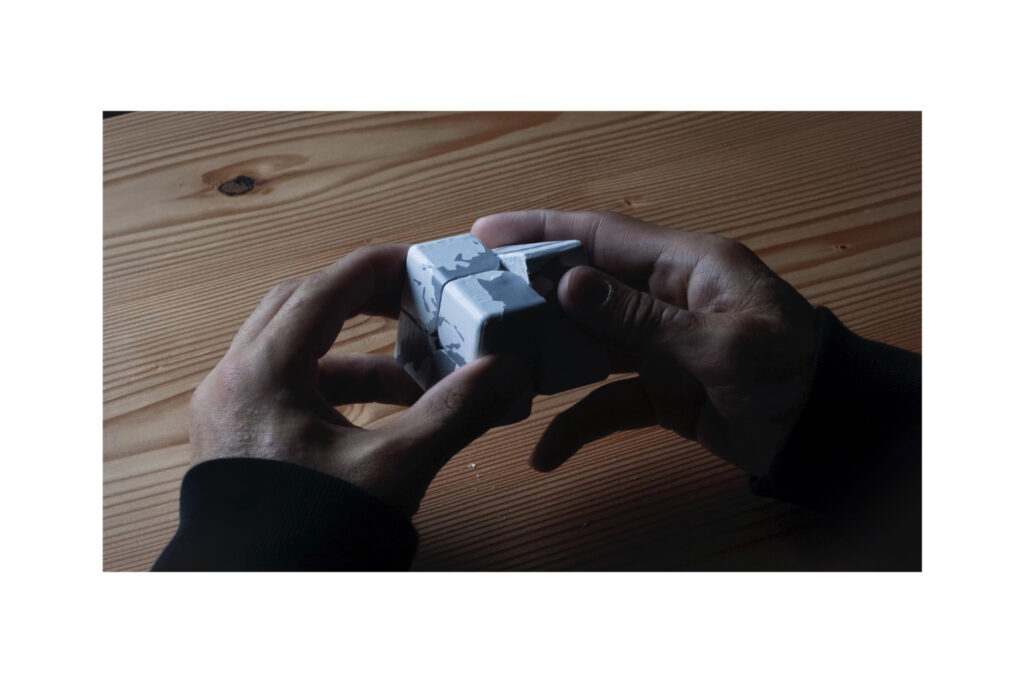 AW: In some of your works I sensed a bit of defiance, in Archipelago in Transition, or Echo-World (2022) for example, that you were also responding to the societal, cultural or even political affairs, which is relatively uncommon in this country, is there a message that you are trying to send or am I reading too much into them?
JT: The message would be… Everyone should enjoy art because it's super cool so let's have some fun (laughs). Jokes aside, it depends on the work but yes, I do think artists carry such responsibility, be it large or small. In Archipelago (2022), I wanted to remind people of the fact that country borders are literally human constructs which haven't been in existence for that long if we put it in a larger context; In(to)stallation (2022) is more or less about how and where art can be viewed, especially in Japan to summarise it briefly; whereas Beach on Beach (2022) is for viewers and myself included, to reconsider and to re-evaluate our relationship with nature. I believe that there should be one triangle connecting the artist, the audience as well as the society. If my work doesn't transmit to the audience or to society…
AW: It would be like masturbation.
JT: Yeah… If it fails to achieve that I may have some difficulties referring to this particular piece of work, to a work of art.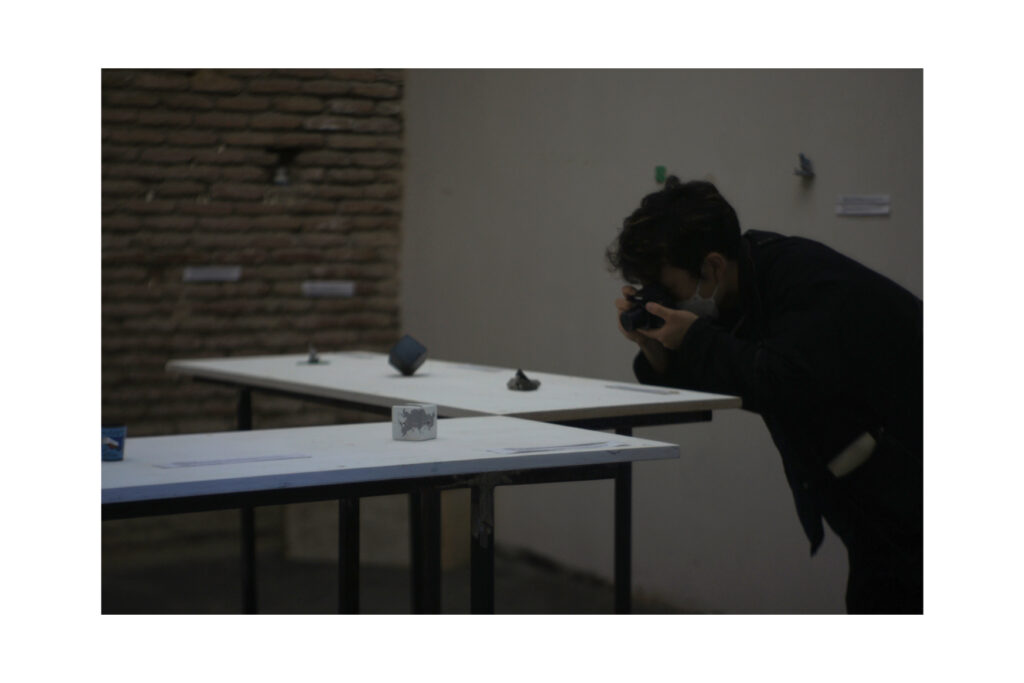 ©Nanako Kasahara
AW: 2022 has been a very productive year for you, what have you got next?
JT: Both Beach on Beach (2022) and In(to)stallation (2022) are very unique projects for me personally and I would love to continue them globally. When I was working by the beach, I realised that the beach can be extremely multifaceted, if you drive along for only about 2 minutes the scenery gently morphs into something else, because of human intervention once again. I would love to take the project to say southern Spain or Bali, somewhere of a resort, I guess that can also act as a trigger for people to think twice about the idea of a resort, about human intervention, and about the severe environmental effects that it causes.
In(to)stallation (2022) was installed in Karuizawa, Nagano, where I currently live. I go to that mountain where the work is probably once every three or four days for archival purposes. Many people may think that mountains are static but in fact they are perpetually changing and reinventing themselves due to seasonality. I've been contemplating the execution of this existing concept, what if it's situated on a different mountain, what's going to happen to the material that I used, what about the scale, even its shape and so on.

AW: By the way, I checked out this podcast that you've been doing, having so many things going on, your schedule must be packed, so thank you so much once more for doing this interview with me.
JT: Thank you for having me. In fact, so far the podcast doesn't demand that much effort, I didn't do too much research or anything before each recording session, was kind of just improvising, it's very casual. I guess it's just another medium that I'm trying to express myself with. It's just like us talking, sometimes it sparks something else, even though there are so many podcasts these days (laughs).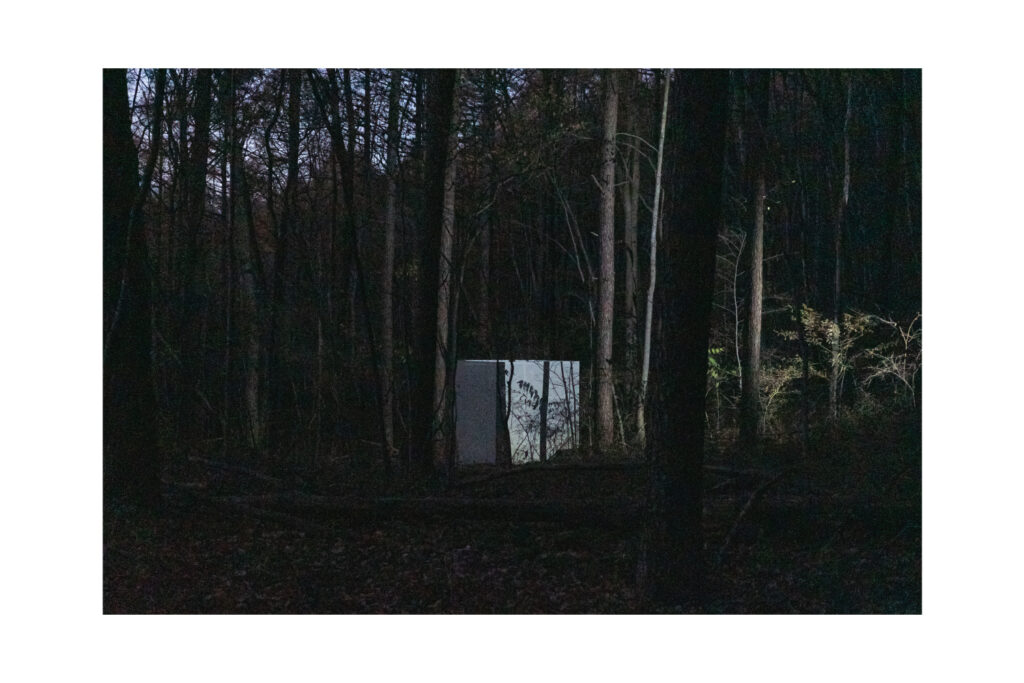 ---
1. Fujiko Nakaya is a Japanese artist known for her large-scale installations of fog. She creates immersive environments by using machines to produce fine mists of water vapour that interact with natural light and the environment. Nakaya's work is often inspired by her background in science and technology, and her installations have been featured in a variety of public spaces and exhibitions around the world.
2. Deleuze's theory of difference, or "dividualism," is a concept in philosophy that aims to challenge traditional notions of individualism and subjectivity. According to Deleuze, traditional ideas of the individual as a fixed and stable entity are misguided, and instead, he posits that the self is made up of a constantly changing flow of differences and relationships. The concept of dividualism was also proposed by Keiichiro Hirano.
3. The Anthropocene is a proposed geological epoch that recognizes the significant impact that human activity has had on the Earth's environment and ecosystems. The term was first used in the 1980s to describe the changes to the planet resulting from human activities such as deforestation, urbanisation, and greenhouse gas emissions.
4. Dynamic equilibrium is a concept that refers to the balance between opposing forces or processes within an ecosystem or a biological system. It describes a state in which the processes that create change are balanced by other processes that counteract or stabilize that change. As a result, the system remains relatively stable over time, despite fluctuations in individual components.
---
The original interview was conducted in English by Axel Wang on 22 January 2023. The title of the chapter is in reference to the book written by Sequoia Nagamatsu published in 2022.
Editor & Design: Axel Wang
Photography: Courtesy of the artist
---