There it was, London Design Biennale (LDB) 2021.
Since spring 2020, the pandemic has forced the art world to shut its door to everyone, a large part of that world anyway, if you look away from all the mediocre online exhibitions and the chaotic sphere of NFTs. But then there it was, LDB at Somerset House in the summer of 2021, it was probably one of the first major art events to welcome back its visitors amidst everything that was going on.
It must be something worth documenting I thought. Not to mention the fact that it's taking place in the city of London, the city practically raised me and opened my eyes to the art and creative world. Given the fact it was still an uncertain and volatile period for travelling, I needed to find myself a London-based photographer who could also write to document the whole event, where else to look than the famous Royal College of Art (RCA), and it was just in time for graduation too, there should be a couple of them who's got their sleeves up, geared up and ready to venture out to the real world I imagined. As I browsed through the list of works from the year's MA Photography graduates, to say that I was blown away would be an understatement, they were miles better than many of the works that I've seen at some of the Japanese art fairs even. I was exciting, a bit like when you play Football Manager and witness a pool of promising teenage talents with all the right attributes rising through the academy, doing magical things on the pitch and performing way above their actual ages — it was a bit like that when I saw these works created by the RCA graduates, I didn't realise students were capable of so much these days.
One of them that grabbed me in particular, was a series of Kubrick-esque images created by someone named Jinhui Wang 汪锦卉, comprises of outer space elements in vivid colours, as well as mundane settings and objects from our daily lives, digitally infused together in creating this whole vibe of a 70's science fiction film, even though the crispy and contrasty images are undeniably modern, almost like something you would see on Netflix — An imaginary universe, an alternative timeline — you get the drill. The work concerned here, is a CGI film created by Jin, curiously titled, Not Dreaming (2021), as if the artist is deliberately sending out a message with the intention of convincing the viewers that, the work is about reality in actual terms, it's not a visualisation of her dream but instead, a depiction of her very own reality, in which, begs the question of what is the reality or what ultimately, is real? Following the steps of a weird object of mass that apparently has a life of its own, the film takes you on a trippy journey through the artist's house, make no mistake it's a house indeed — there's a bedroom, a living room and a kitchen, only this house doesn't remotely resemble one that would exist on our planet earth, evoking a sense of dépaysement. Everything you see in the film feels distant, like falling into a dreamlike state, out of reach and yet simultaneously within grasp, whereas everything looks incredibly ordinary and familiar — the suitcases, the anglepoise, all the essence that constitute the fabrics of a reality under common perception sit there in silent playing its tricks, mischievously manipulating you into believing what you see is in fact nothing but the truth. "It's all a loop." — a sentence that kept popping up during my conversation with Jin afterwards, and I suppose it's not too far from it after all, as we see towards the end of the film, the journey kicks start once more and we relive everything once more, as if it's a signifier of life itself, a loop. How the artist traverses through the real and the unreal whilst blurring the line in-between, is beyond fascinating.
The artist's technical ability demonstrated in executing the concept and idea was impressive to say the very least, above all Jin even composed the entire soundtrack for the film. When we spoke for the first time she surprised me by telling me that, she only began to learn about creating digital artwork since the lockdown was implemented in London back in April 2020, like, you couldn't go out so let's make good use of our time at home, I guess the lockdown did do some of us good eventually. The artist also told me that, she experienced some sort of a derealisation of her reality during the period, and it was in the end reflected in the work, beneath the layers, such secluded experience, all the emotions, thoughts and ideas started to boil, subsequently formed and seethed, bursting from isolation, Not Dreaming was born in April 2021.
I recall during our initial meeting, from this young person who had just finished school, I sensed a whole bunch of confidence and maturity. She sounded like she knew where she would like to go and what she would like to explore, for someone at her age, I thought that's incredibly hard to come by because, when I was at the age of 24, I didn't know jack let alone knowing what I would like to do for the rest of my life. After a few rounds of emailing, I found myself in a happy seat when I heard that she would like to be a part of our project, I knew one way or another, whatever she decided to produce in the end, it would turn out to be more than a mere photography documentation of the event, and it would be nothing like what I expected. Guess what, I wasn't wrong. When the project was about to conclude and wrap itself, I conducted a 150-minute interview with Jin via Zoom, you would find the edited transcript of our conversation below. The first chapter of the interview was centred on the artist's past and her experience living in all those places around the world — Bordeaux, Ottawa, London just to name a few. In the second chapter we focused more on what Jin does, her artistic inspirations and yes, the pandemic too. I had a wonderful time talking with Jin, and I hope there's one thing or two for everyone to get out of from this young artist's words too.
Here, There and Everywhere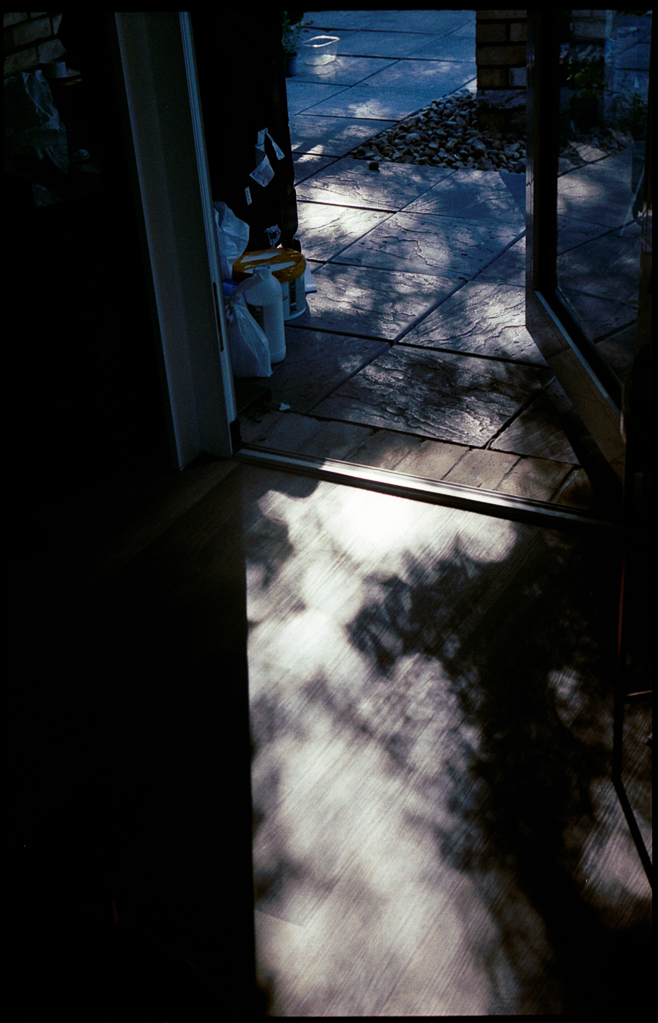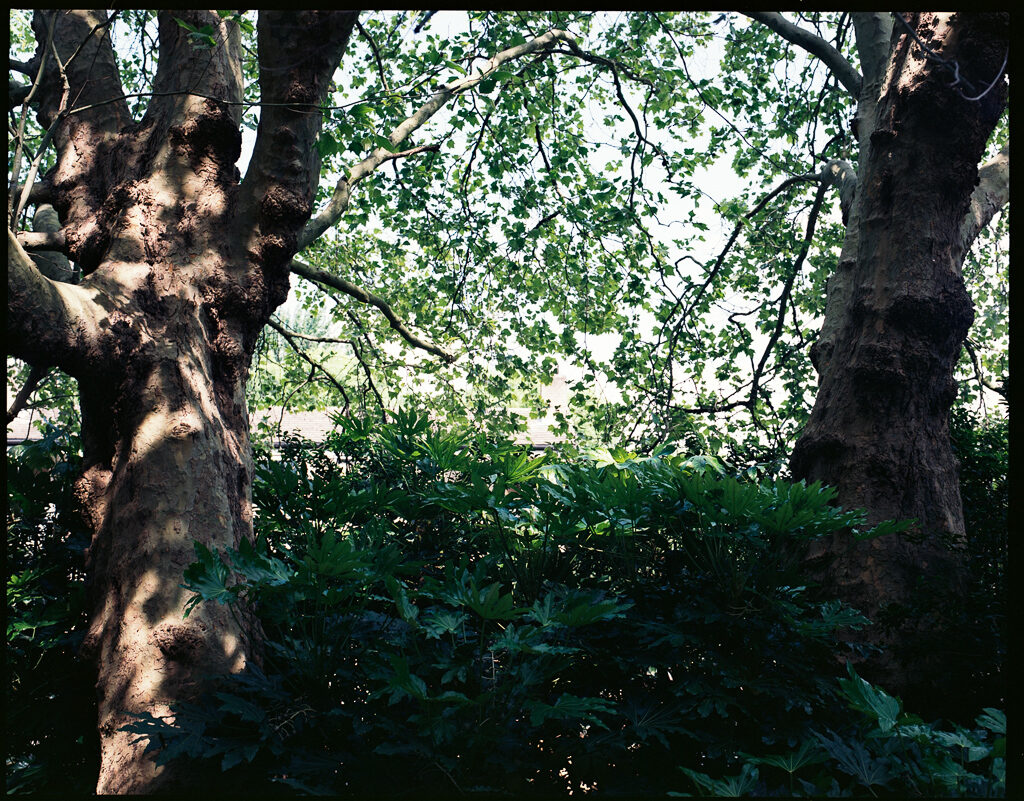 Axel Wang: We can't really start a conversation without talking about the weather can we.
Jinhui Wang: You can never.
AW: How's London right now?
JW: It's beautiful, with blue sky and soft white clouds, reasonably dry and chilled. Not cold, but chilled, a whole lot better than winter and rain.
AW: The English weather has got a bad rap. I remember one time in Montreal, it was snowing in May, you lived in Ottawa so you must know, I just thought, it's even worse.
JW: I guess it's not necessarily because it's cold out here, it just tends to get cloudy and dark. The winter here is much darker than it is in Canada — there's less Vitamin D and you feel tired all day. In Canada it does snow often, but when it doesn't the sky clears up with no clouds, lots of UV though ultra cold.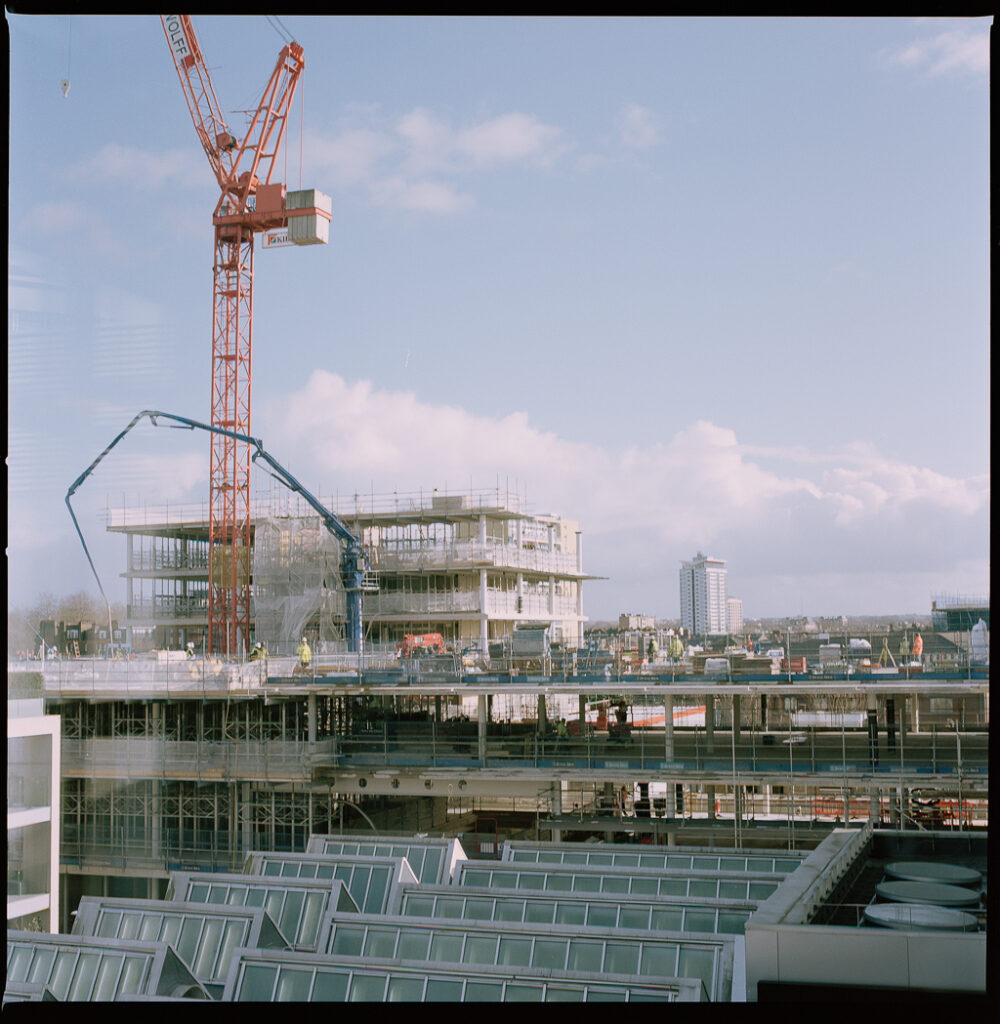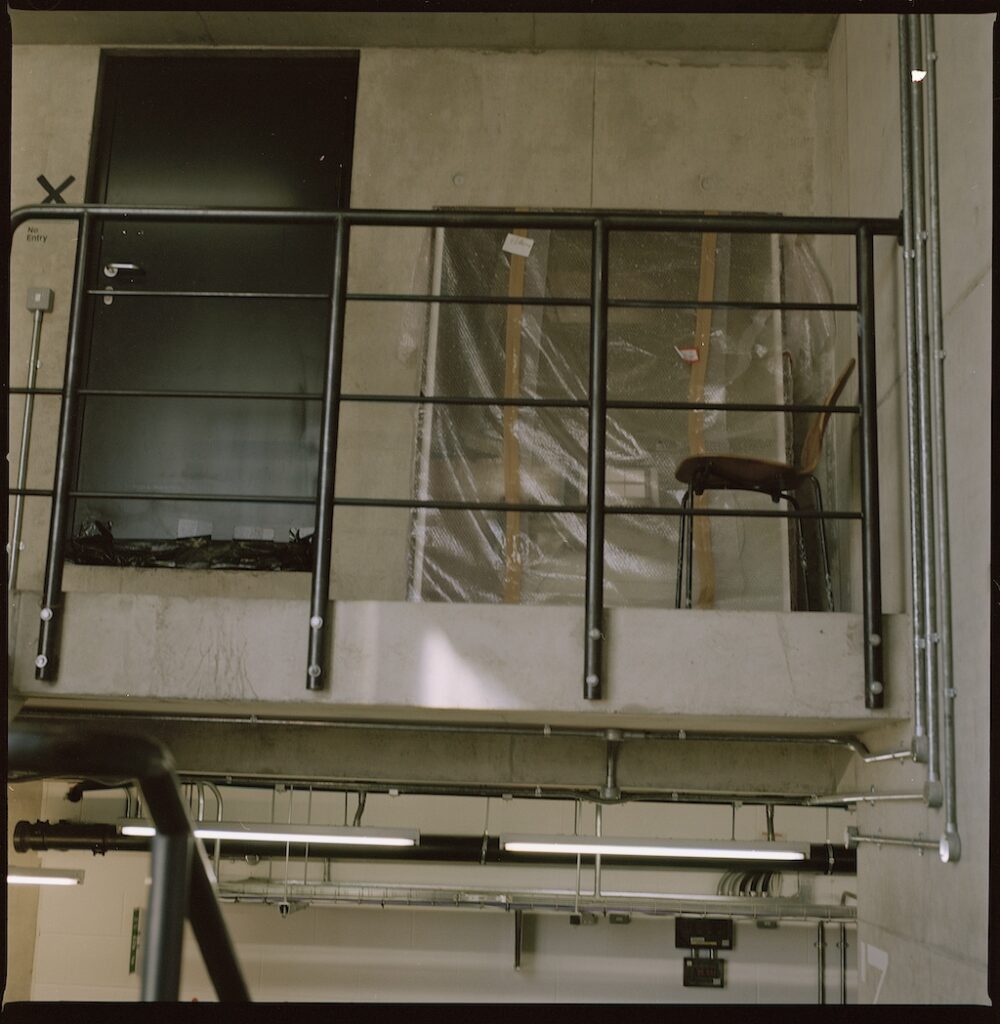 AW: Now that you've graduated from the Royal College of Art, how does it feel?
JW: It's weird, it's the first time that I've ever been out of school, and not having the prospect of returning again any time soon, not for at least another two years. For now I probably need to get a proper job, I need to keep making art and staying in touch with friends, it's going to be challenging in terms of finance and creation balance but it's somewhat exciting. I'm glad to find myself here in London though, this big crossroad, melting pot, where you'd find all kinds of people from all around the world. It's not typically English and it gives you just that little bit of extra freedom to express yourself.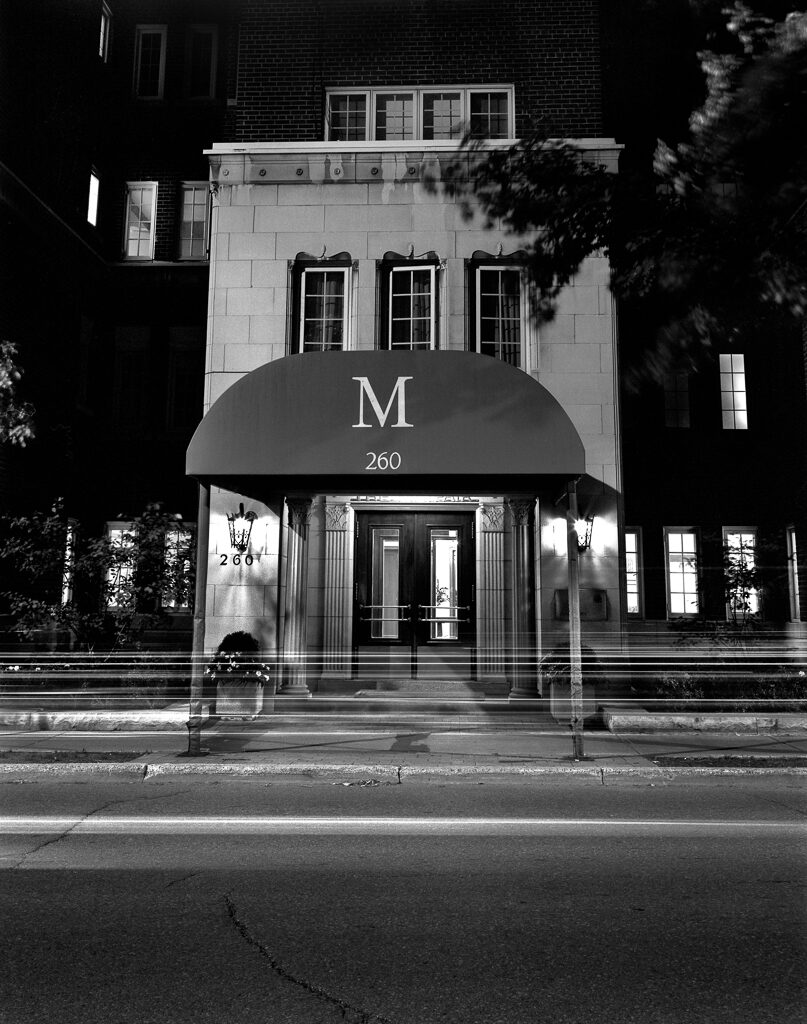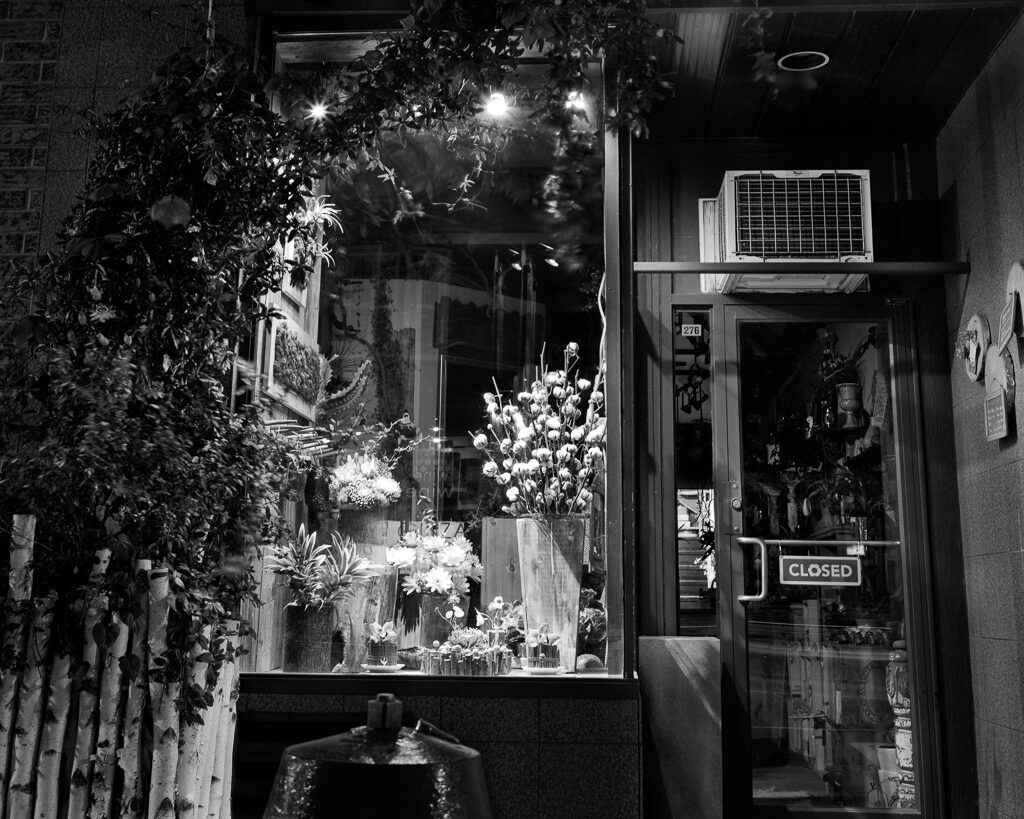 AW: I've never interviewed a fresh grad, from what I saw, you seem to know where you would like to go, did you always want to create art?
JW: I would say yes but then no. I didn't even know what art was back in the days. When I was young I loved making things with my hands, a small sculpture here or a painting there, I obviously didn't consider it 'art-making', especially teachers and parents disapproved and regarded them as a complete waste of time that wouldn't grant me better grades. I was born and raised in Wuhan, China where for the most part, cultural education was missing from the school curriculum, but ever since I was a child I had always enjoyed those useless things and I was constantly just, ruminating over things. I loved to read Plato when I was in junior high, albeit a translated version, I enjoyed the way he asked questions, and I liked how he articulated things in a simple language that wasn't too difficult for a twelve-year-old to understand, but then often deep enough for you to chew on, I loved all that though I still wasn't aware what art actually was.
I only started to join the dots after I attended university in Canada. I started to learn about art history and modern art, where I undertook philosophy courses too in which, metaphysics was something that I was already familiar with, and it all began to make sense. Without actually speaking any words I was able to express and convey my thoughts and ideas through making artwork, that was the time that I realised I had to do art, there was this tremendous desire growing inside of me, in wanting to do this and to become an artist. So to answer the question, yes I always wanted to make art but I wasn't always conscious about it.
AW: Schools can be daunting for many kids growing up, we all share similar experiences, I guess we just weren't brought up having that mindset of art or design was in fact option available. I remembered hearing about a classmate who went to Emily Carr and enrolled on a graphic design course, I didn't even know that was a thing.
JW: You can do that?! (laughs)
AW: We were brought up being told to go to school, get grades, graduate and get a job in a bank or whatever weren't we.
JW: I imagined it had to do with the only-child policy. Since all the attention is centred on you and you alone, whatever you do it has to be something considered useful by the parents. But then in all honesty I don't think mine are the worst, despite the disapproval they supported and encouraged me to pursue what I truly wanted to do.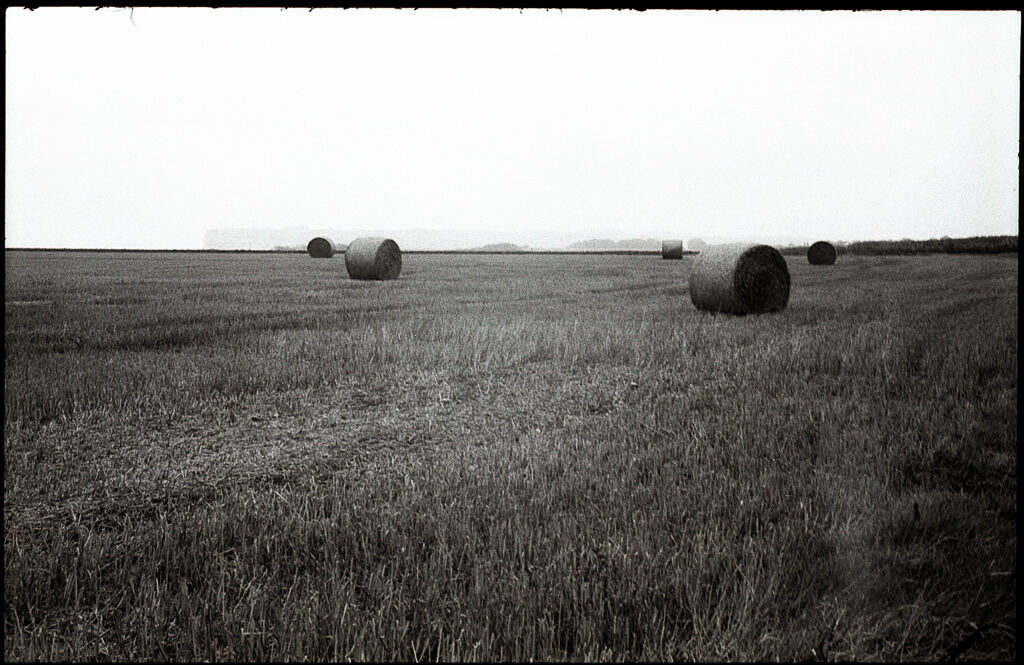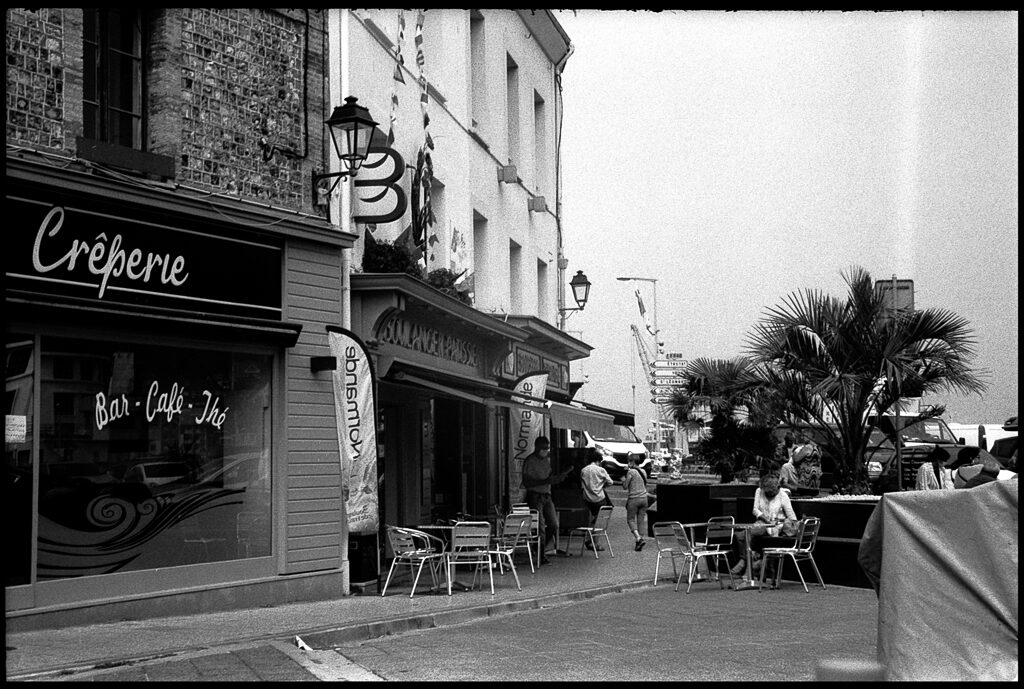 AW: You've lived in so many countries, why did you want to move around so much?
JW: I'm just crazy curious, I've always wanted to do things that I've never done before and go to places that I've never visited. It all started when I did an exchange program and spent a year in Bordeaux, France during my second year of high school in Wuhan, because the two cities were sister cities and I was able to speak French since twelve. Originally I was going to study in Sorbonne University in Paris after high school, I was accepted by the university however, in order to proceed I had to do another interview with Alliance Francaise. At first it was going all so smoothly but towards the end, out of nowhere they asked if I could speak English, I was completely blanked because I practically ditched English for French as my second language, it was really embarrassing.
AW: Who would have thought, but your English is not so bad now.
JW: Thankfully along the way came this scholarship offered by the University of Ottawa — I loved travelling, it's a bilingual city, I could always go back to France afterwards I thought, so I packed my bags and off I went to Canada, to study English! That would be 2015 when I started University.
The first summer during my time there I opted for a voluntary humanitarian project in the Dominican Republic that lasted for five weeks, the preparation of the project itself went on for almost a year — fundraising, language learning and all, it was an incredible experience, we were building houses and I got to teach in local schools and so on. After I returned to Ottawa I just thought, since I had already started learning Spanish I might as well go further. I took on more Spanish lessons and headed to Salamanca in northwestern Spain for another school project soon afterwards.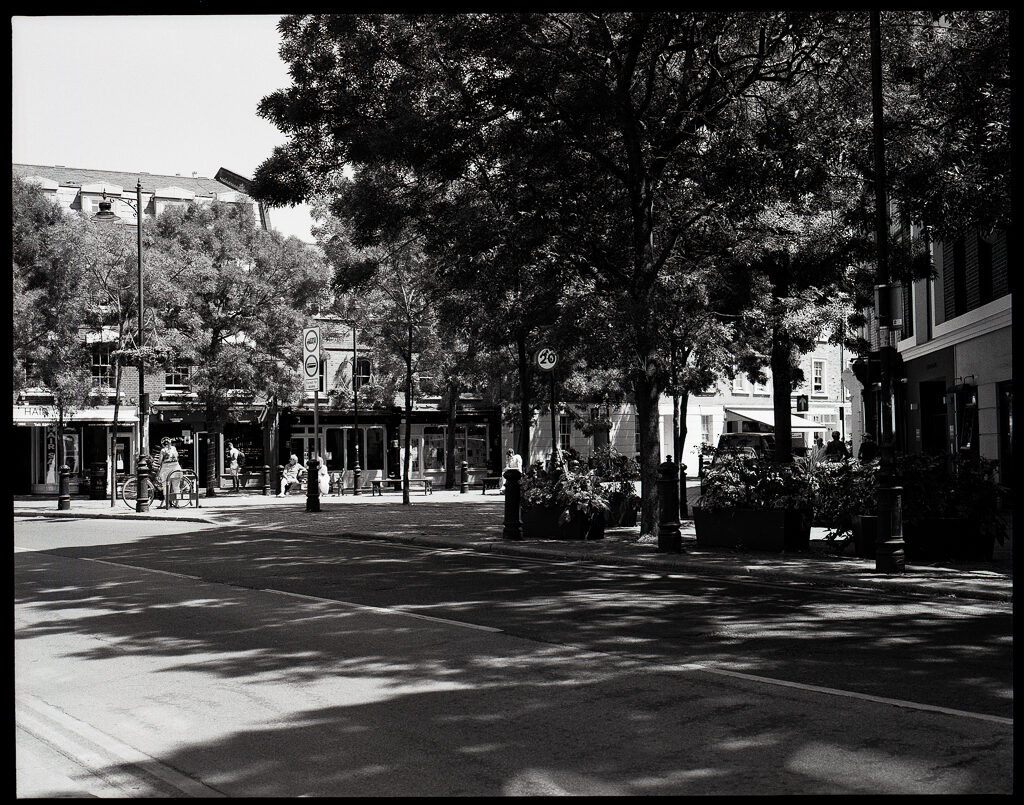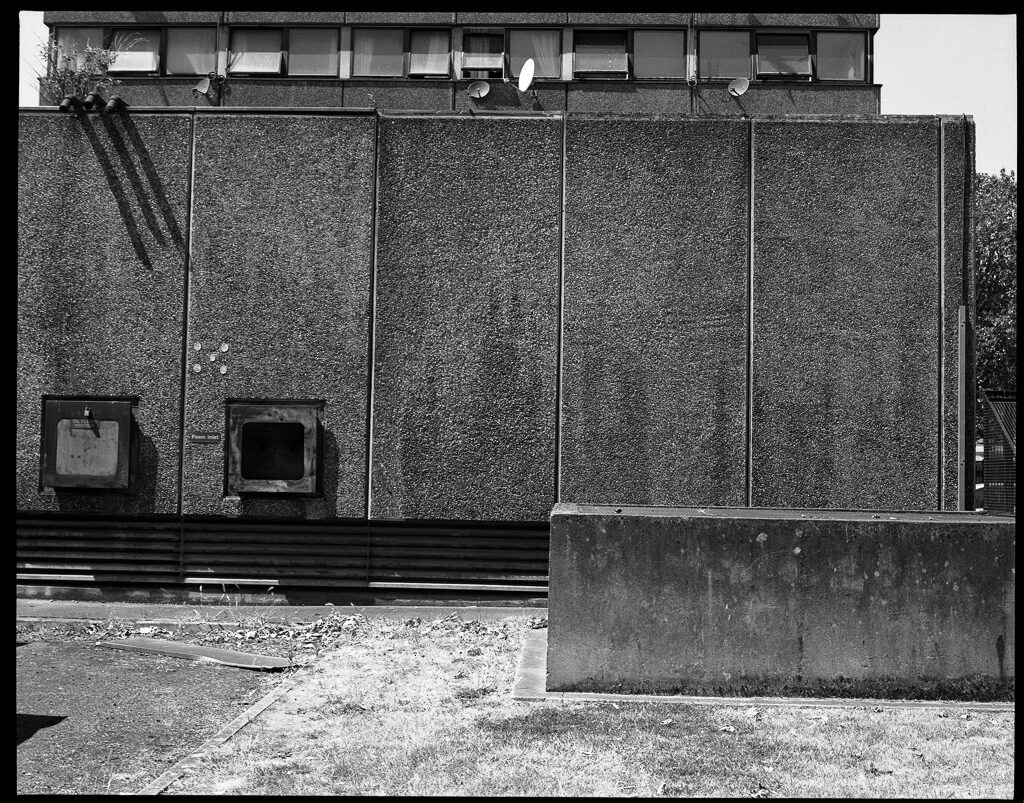 AW: Looks like you've finally decided to stop sailing and settle in the city of London.
JW: You never know.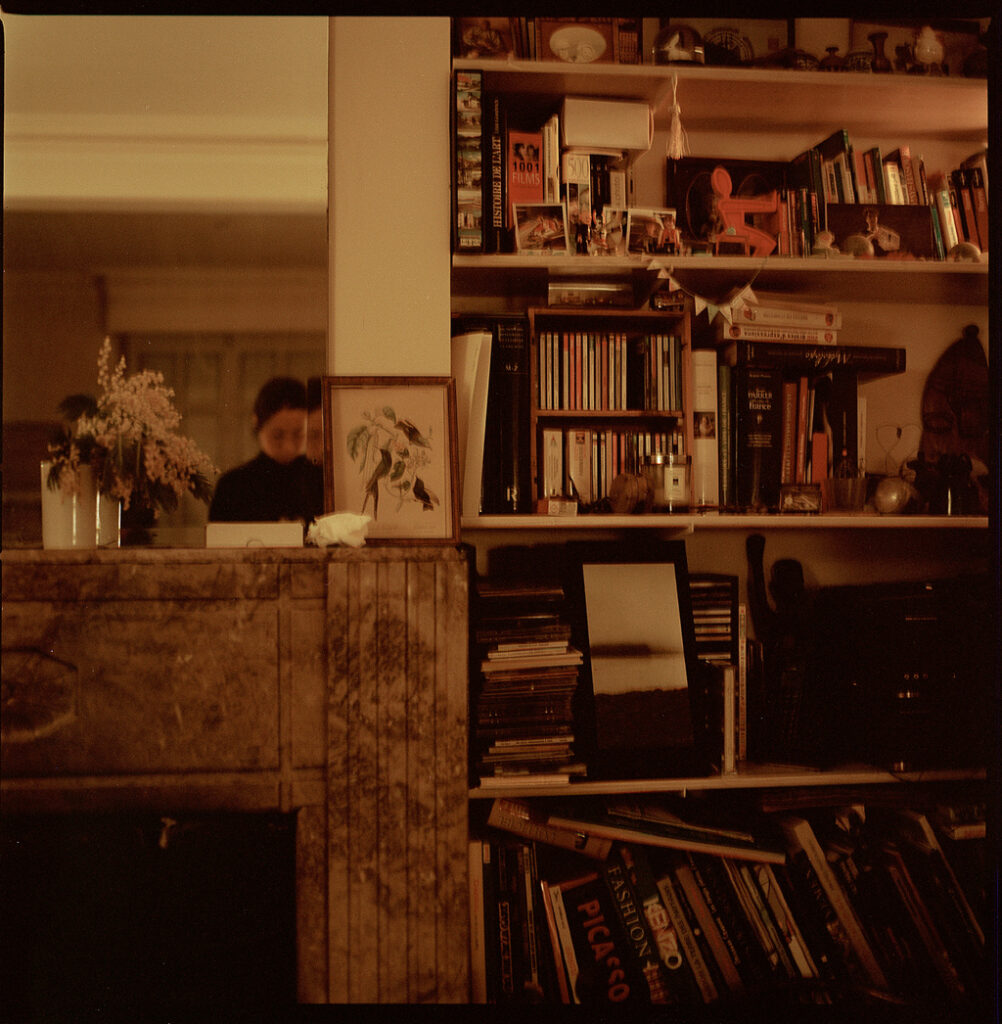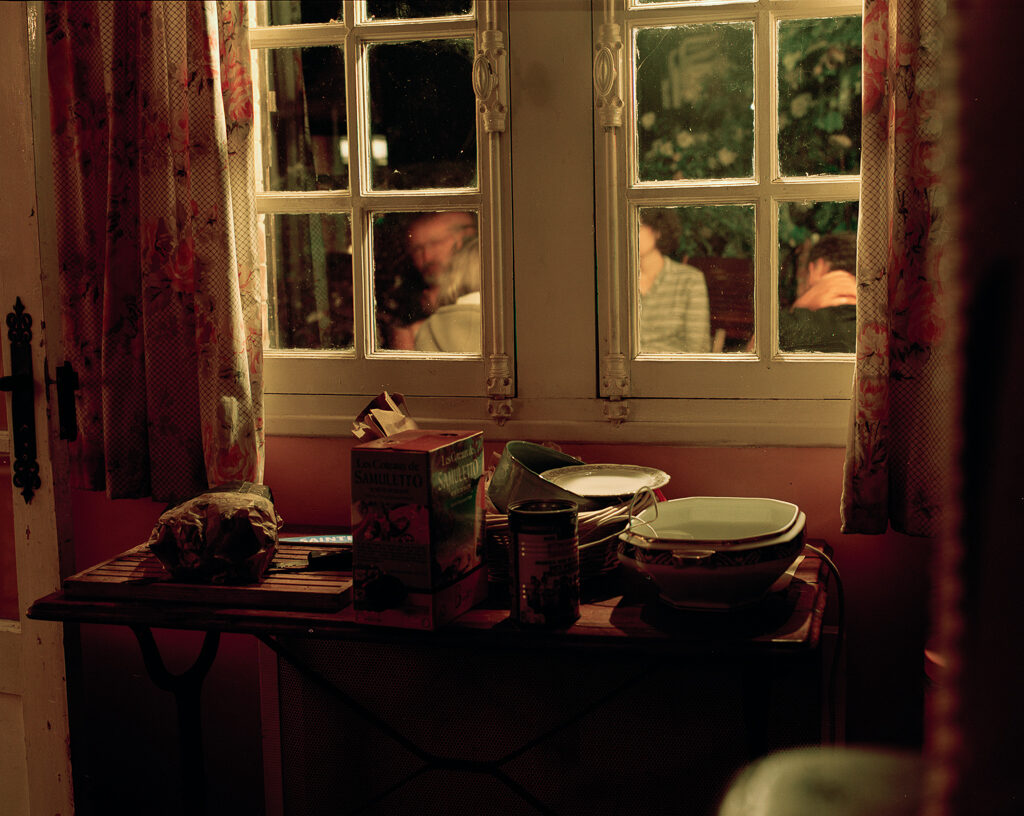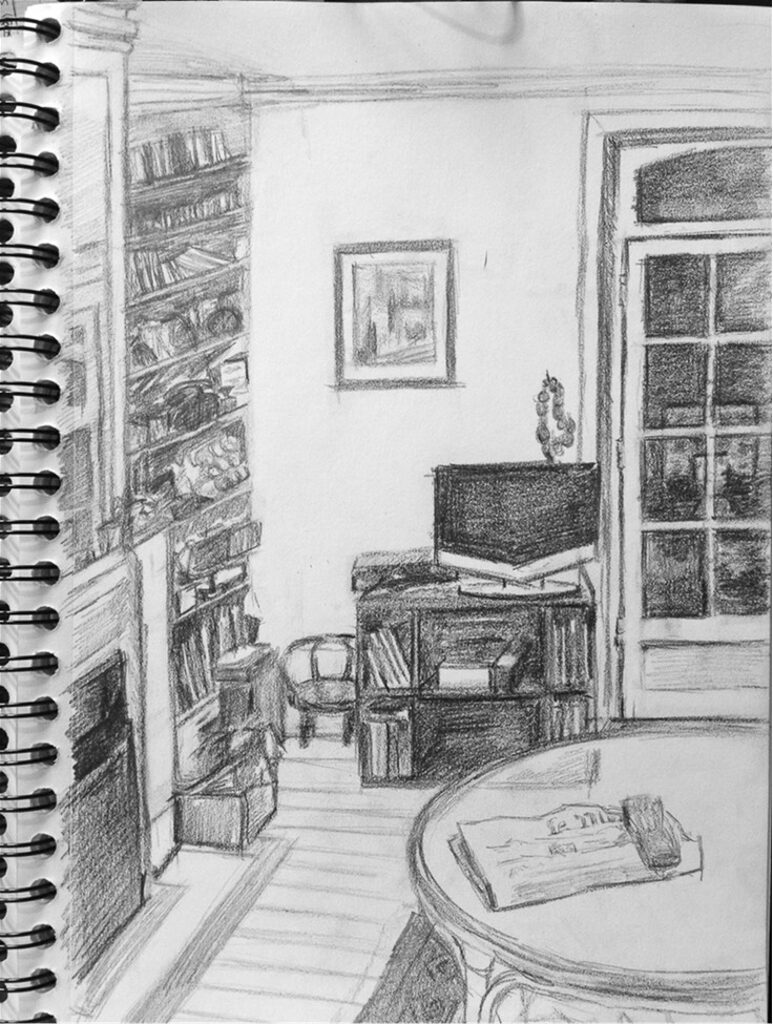 AW: If you must name one favourite city, what would it be?
JW: That's really hard. I am very emotionally attached to Bordeaux as you can imagine. Since I was there when I turned sixteen, I had a fantastic bond with the host family and we're still in touch. They are incredibly interesting and cultured people, I was taught a lot of things even table manners for instance, which I didn't get to do back in China, I didn't really have a social life outside of school back then either so I do consider myself partly growing up in France for that reason.
But then I also love London, for all the different reasons. I wouldn't go as far as claiming I've finally found myself after I came here, but I guess my personality and character just started to gel when I arrived. I got to make my own decisions as an adult and it's exciting to meet different people from all backgrounds every day, and I just love people, because of all the travelling I tend to get on pretty well with almost everyone. Also the jazz scene here is amazing, I enjoy going to galleries and museums too of course, the diversity and cultural atmosphere are something that I haven't really experienced before and it's incredible.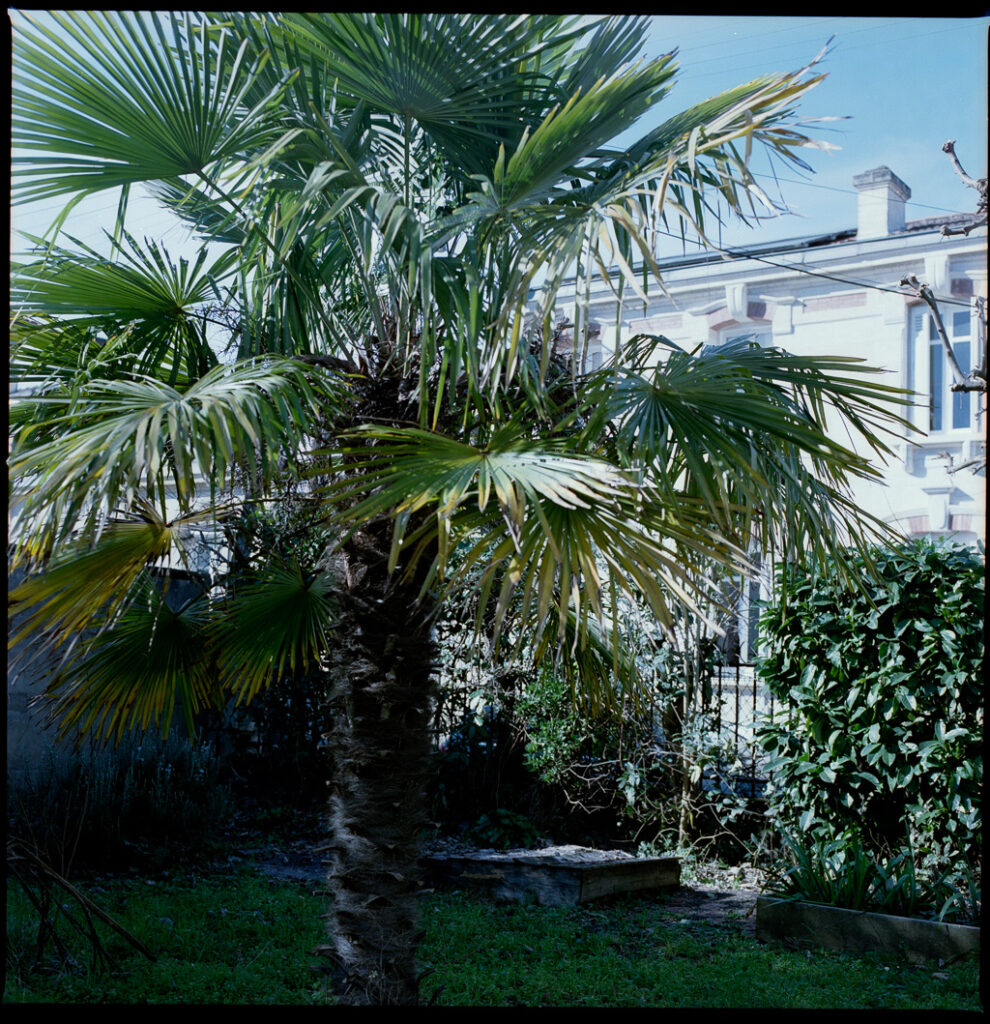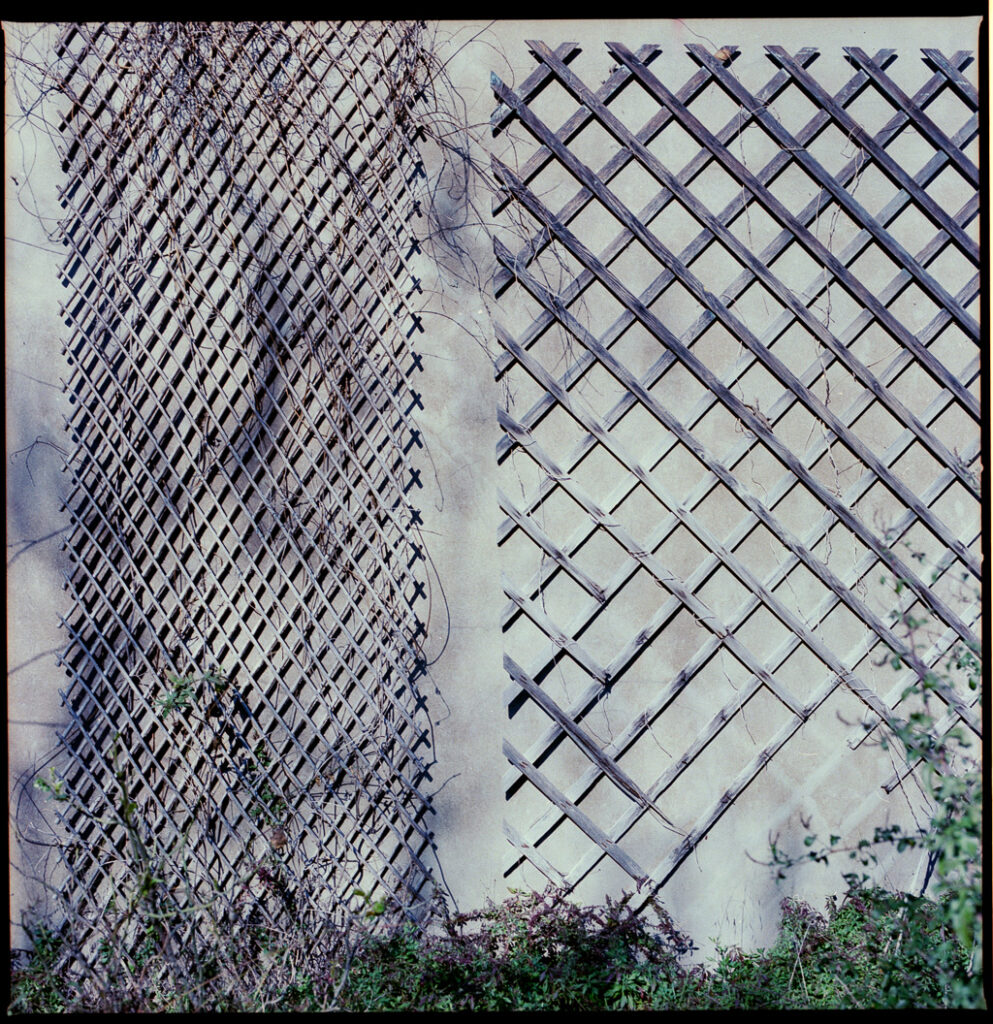 AW: How do you think all these experiences living in different cities around the world influenced you as a person?
JW: Each one of them gifted me different things, which I genuinely appreciate. I was just talking about Bordeaux, which was the first cultural exchange and overseas experience for me — you always remember your first right? It was the first time that I learnt to stand on my own feet, how to act in a society, how to behave among people and interact with strangers, learning all them soft skills that I didn't have a chance to learn before. Although not the biggest city in France, many Parisians move to Bordeaux and generally I would say the French wanted to know more about China. To a certain extent, some of the things they asked made me realise how little I knew about my own culture, which really put me to shame and in turn drove me to study more about not only culture but history too. It was also about learning other perspectives.
It was a lot of fun, getting to understand the French culture, especially in the language of French, like you know sometimes if you are an adult and you travel abroad, it's hard not to compare, especially if everything has to be translated. While I was there I completely emerged, I was building everything up from zero like a a five-year-old basically, absorbing everything like a sponge, so now when it comes to the French way of life or even philosophical concepts or ideals, I'm able to grasp it quite well, more so as I'm able to see it from an insider's perspective.
AW: Cultural awareness.
JW: I guess not everyone likes to blend in culturally. For me I enjoy being a part of the crowd, I like to feel the connection between people and I believe people should be connected. There are so many talks about globalism but for me the truth is, we still need more connections. A huge part of the crowd cares only about the differences, but as humans, we have so much more in common than we realise, and I would like to discover and build those connections.
I sometimes wander around the street and speak to random people, the funny thing is, when you do that, random people would open up and allow you into their lives too. And I love it. You're like a little spy, getting into different people's lives. Sometimes it could be a homeless person, or it could just be an old guy who's bored, who cares deeply about what's going on but doesn't have anyone by their side to share their point of view with, and they would be happy if someone is willing to listen to what they have to say. And occasionally I got invited to secret parties as a result, which was fun too. It simply makes you feel like you're connecting with people and the rest of the world.
---
The original interview was conducted in English by Axel Wang on 28 October 2021. The title of the chapter is in reference to the song by the Beatles from their 1966 album Revolver.
Introduction, Editor & Design: Axel Wang

Photography: Courtesy of Jinhui Wang
---