We spoke with Hiroki Osuka, (well mainly) a textile developer based in Nagoya, Japan.
In this second chapter of the conversation, Osuka told us about his time after returning from Shanghai to Japan, as well as his ideas and stories behind his project of Dissonant Practice, which was later rebranded as Salou Inc., in 2023, for the first chapter of our conversation and the introduction please follow the link.
Return to Japan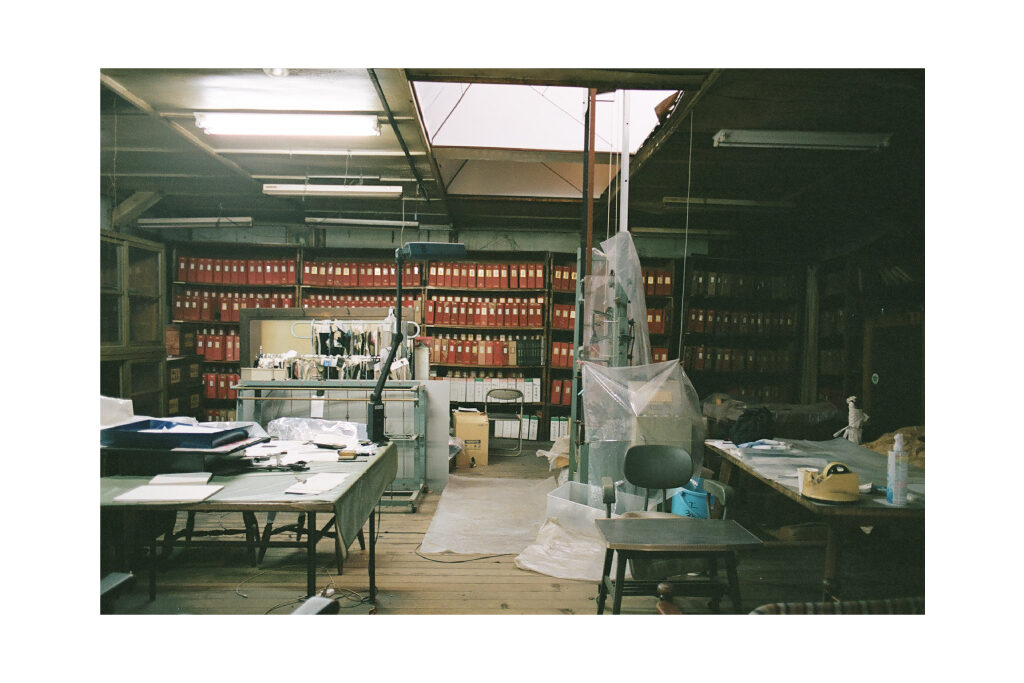 Axel Wang: After almost a decade in China, you had your career and your whole life there, why did you decide to return to Japan?
Hiroki Osuka: Like I said, I've always been a curious guy, I don't prefer being in an environment that's so comfortable, I wanted a new challenge. After so many years in China, Japan became so foreign to me. Even though I speak the language, I know the culture inside out but upon spending so much time overseas, I just realised that so many things we have here in Japan are almost like luxuries — the safety, the food, whatever, but I was so used to them and I took them for granted.
I learnt to appreciate more about the Japanese culture and the work ethic, it's something that I wanted to learn from my own kind now after so many years abroad. Also as you knew, I got married and I had to plan the future for my family, while the political climate in China was sort of taking a different turn. It didn't feel so open any longer, that sense of freedom was slowly diminishing, it was becoming somewhat tighter, more and more tense. And so I thought, okay, this is probably the right time to return to Japan.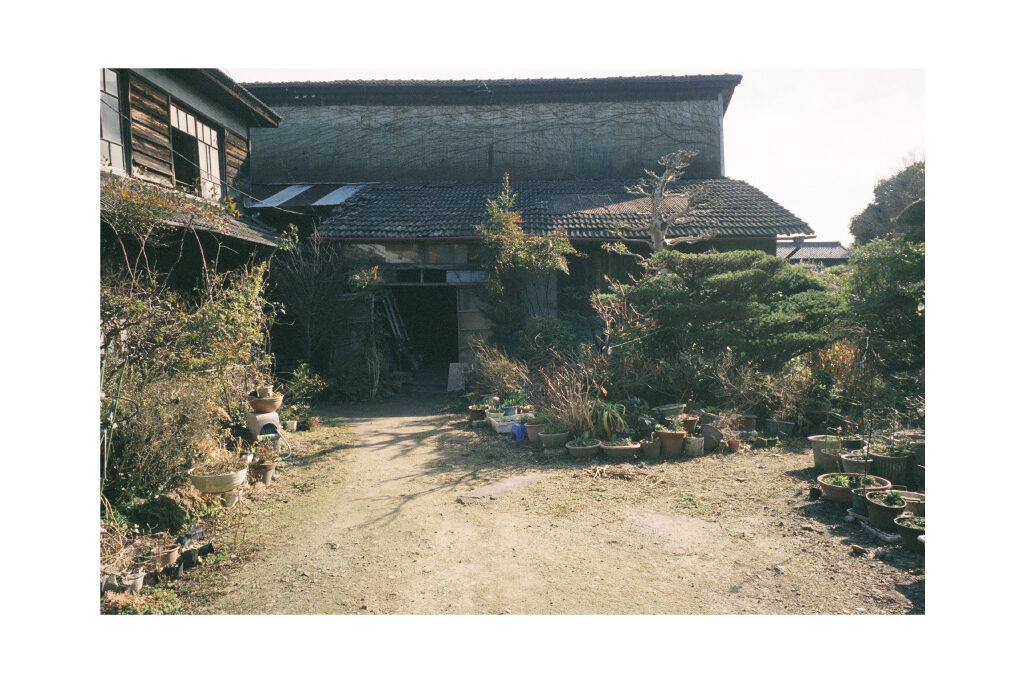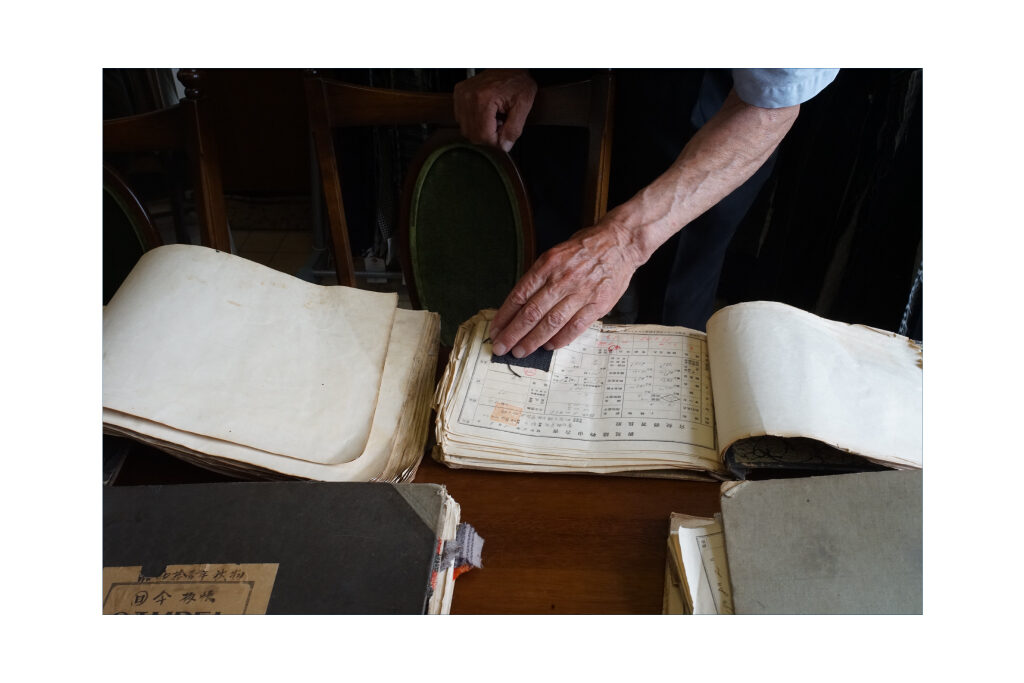 "…Japanese textile factories are like very, very isolated here, most of them working there are like 80 years old. People are literally disappearing and it's really, really dying, and I just thought this is crazy urgent."
AW: Are you finding it difficult, adapting to the way of Japanese once again when you moved back here 4 years ago?
HO: At first yes. It's taking me some time and I'm still getting used to it, especially now I started working with many locals here. Before coming back, the Japanese people I used to work with were more like, I don't know, let's just say they were more internationally-minded, either creative people or buyers who visited Paris Fashion Week and stuff.
Right now there are many things that I find rather counterproductive frankly, I'm sure you can relate too, being in a traditional Japanese working environment, there are numerous back and forths, double, triple checking, it's good and bad I guess. There are times when you must make a quick decision, over here it's just not possible, there are rules and procedures to follow.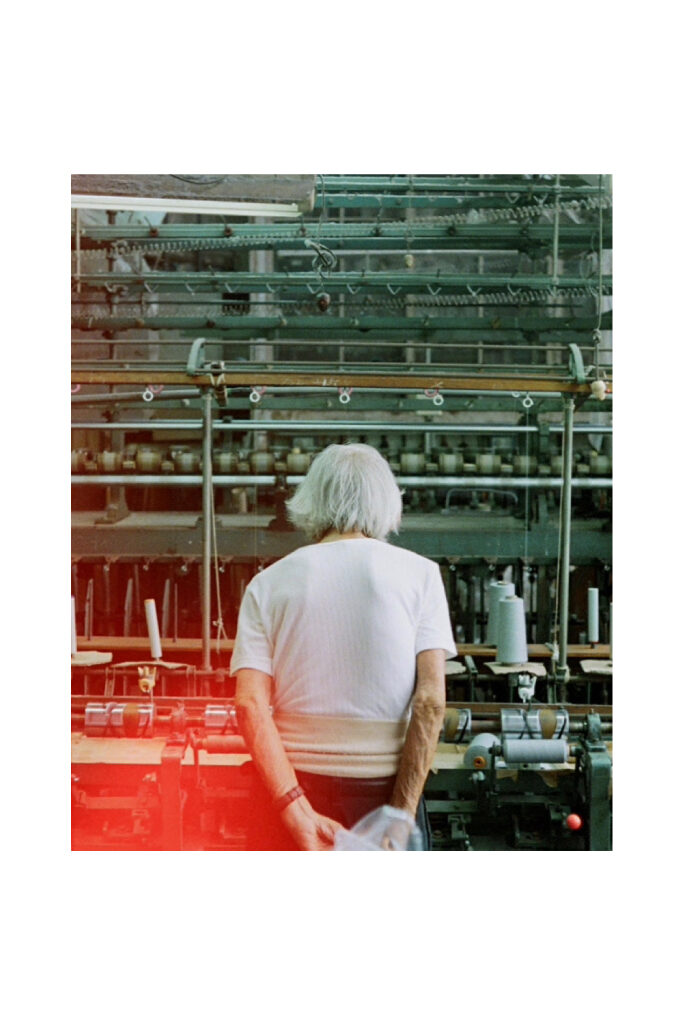 AW: That's when Dissonant Practice came into play, after you returned.
HO: With the work that I was doing with Ziggy, I used to visit a lot of these textile manufacturers in Japan, Italy and so on. The ones in Japan to be precise, many of them are located within very close proximity to my hometown, either in Ichinomiya1 (一宮) or Shizuoka (静岡). As a Japanese working internationally, I guess I always wanted to represent my country, in a way that I wanted to present something amazing from Japan to the international crowd.
All these textile craftsmen I visited, I noticed how isolated they were from everyone else in the world, I mean, they make amazing stuff, they have amazing know-how, but they're only working within their comfort zones, within very small boundaries and with very few selected groups of people. If you are a new designer and you go there they might just turn you away because they don't want to take risks. Whenever I was in Europe, that was probably one of the first things that people from the industry asked me about, like where to source good Japanese fabrics, but on the other hand, Japanese textile factories are like very, very isolated here, most of them working there are like 80 years old. People are literally disappearing and it's really, really dying, and I just thought this is crazy urgent. All these beautiful things happening around my hometown, they will be gone within no time. Nobody is taking over because nobody knows about this, and nobody thinks it's cool because they're just like a bunch of old fellas working with their friends, at that I point I just thought I must do this right now otherwise all these beautiful crafts would be dead without a successor.
I got along fairly quickly with the factory people, they are all like my grandpa, I'm very familiar with the way they talk and I respect them massively, and I'm so glad that they trust me in return for what I wanted to do. I then started taking photos and shared the stories and wrote about the situations on Instagram every now and then, fortunately some people reacted, Jan Jan (Van Essche)2 being one of the earliest supporters. Without taking like a sales approach to any of the labels, I've been exceptionally lucky to have these incredible designers showing appreciation for what I do.
AW: Does the name Dissonant Practice carry any meanings of significance? It certainly has a nice ring to it.
HO: All the handicrafts and the knowledge that comes with them are dying purely due to inefficiency — in order to industrialise you must up your efficiency to produce more right? All the inefficient and unnecessary stuff is just left behind, forgotten, they are like noises, you blank them out and you ignore them. Same for the textiles that I work with, there are a lot of mistakes and errors in them, they are kind of like noise too, you know, some sort of dissonance was created by the man-made process in the final product.
I think it was Miles Davis who said, there's no such thing as a wrong note in music, I listen to a lot of free jazz and noise music and what he said is something that I resonate with a lot. All these things that are deemed as mistakes, all have their roles in a piece of music, it's the note that you play afterwards that makes them right or wrong. Only by pursuing efficiency and getting rid of the unnecessaries, eventually everything will just lose its charm I felt, so I wanted to create the opposite, I wanted to focus on the dissonance, I wanted to focus on the noise, that's my idea behind the project.
When I got into natural dyeing, I wasn't doing it because it's more environmentally friendly per se, essentially for me, the process creates a lot of noises, it creates dissonance in the colours and textures. Take synthetic indigo as an example, if you lay it side by side with natural indigo, you see there's so much depth in natural indigo because there are a lot of noises in the colour — it's not just blue, there's red and yellow and green, that makes the colour so rich. And without all these elements it just becomes so plain and flat. The rainbow of colours created by the process of natural dyeing changes over time depending on the condition of light, temperature, humidity, everything, hence they become even more unique as time goes by, and that I think is the key to cherishing a garment over years to come. And it goes without saying really, this tactile experience is second to none. I personally find these things extremely fascinating, the name Dissonant Practice just represents a large part of this aesthetic.




| | |
| --- | --- |
| ©SYNONYM | ©SYNONYM |
| ©SYNONYM | ©SYNONYM |
AW: You mentioned social media briefly just now. Both your website and feeds, they all have a mysterious air around them. Was that a calculated marketing choice?
HO: I don't really do it consciously but I find this umm, ambiguity, way more beautiful, and that the imagery can be interpreted in various ways by various people, depending on your state of mind, the time of the day, the imagery creates this illusion for the viewers, you know, I mean, with a white background and proper lighting, it is what it is.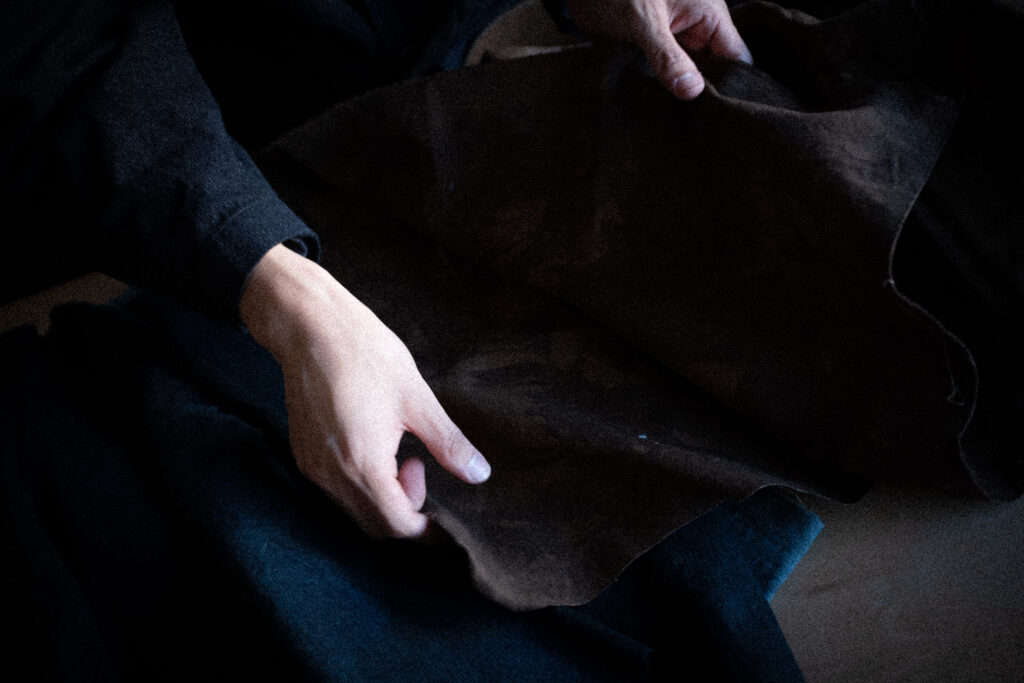 AW: There's nothing else.
HO: There's nothing else, I didn't want that. I wasn't trying to put up a mysterious front and all that, I just find it more subtle and more beautiful that way. Especially with this kind of natural fabric, under different lighting, it becomes completely different, it can't be captured 100% correctly anyway. That's why, it doesn't make sense for me to present an image that's like crispy clear. I was showing you some new developments I've been making earlier right, so I took the samples from home, as I was driving I looked at the fabric, in different places with different lights, every time I looked at it, it was never the same, all the hues and shades, even if we see it with our own eyes in person at like 2 a.m. or 5 a.m, it turned into something else. Like some of the fabrics that you saw, you may recognise it as black at first glance but if you sit here (and look) and it becomes brown, there's so much randomness, so much oomph to it.
I guess it's also the idea of noise and dissonance that I wanted to portray through the images too, maybe you cannot see it well but when something is not so clear and precise, when something is abstract enough, you start seeing what you want to see.
AW: Your fascination with textiles, did it come from family?
HO: Not really. My grandparents used to have a kimono shop but when I was born it was already gone, it was never a part of my upbringing. I suppose it's just my own, umm, fetish (laughs), I just find it so fascinating and that's all. My father is an office worker at Toyota, so this is never a family affair. I'm the second son, my parents probably wanted to experiment a little with me and see what could have happened, I was encouraged to just follow what I was passionate about and do what I wanted to do.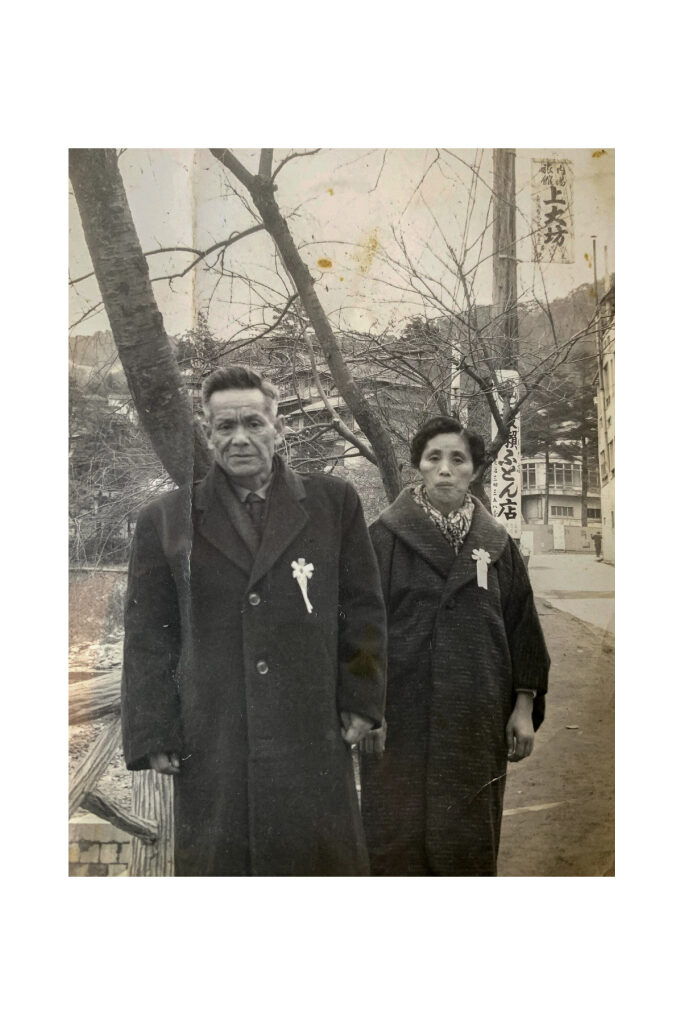 AW: I guess we can't really not bring up COVID. What do you make of this whole bizarre situation?
HO: I won't talk about all the bad stuff because we all knew them. I think there are a lot of common emotions shared among people, that before COVID, everything was moving too fast, when COVID struck it offered an opportunity to really slow down, and it was exactly the same for me. For the past two to three years, I was really granted the chance to be quiet and to settle down, focus on my own research, so in that sense it's been pretty amazing and rather positive.
The last time I was on a plane, was right at the brink of the COVID outbreak, coming back to Japan from Paris, I remembered people were talking about this new virus in Wuhan and the whole lockdown and stuff. And since then I haven't really been travelling too much, it's the first time in like 15 years, and that helped me to deepen the connection with the local artisans here in Japan. For this textile project, it was essential really, it has probably been the most productive two years of my career.
AW: The world is picking up its pace once again, Japan has opened up its borders, are you ready for it?
HO: Honestly, I don't know, only because I'm so used to this lifestyle right now. For the past two or three years, my mental health has also been very healthy because living in a city like Tokyo or Paris or Shanghai, a mega city with the amount of people in it, you are bound to live in constant commotion and comparisons. Because of the pandemic I've had none of that and I could really focus on what I wanted to do and what I wanted to study.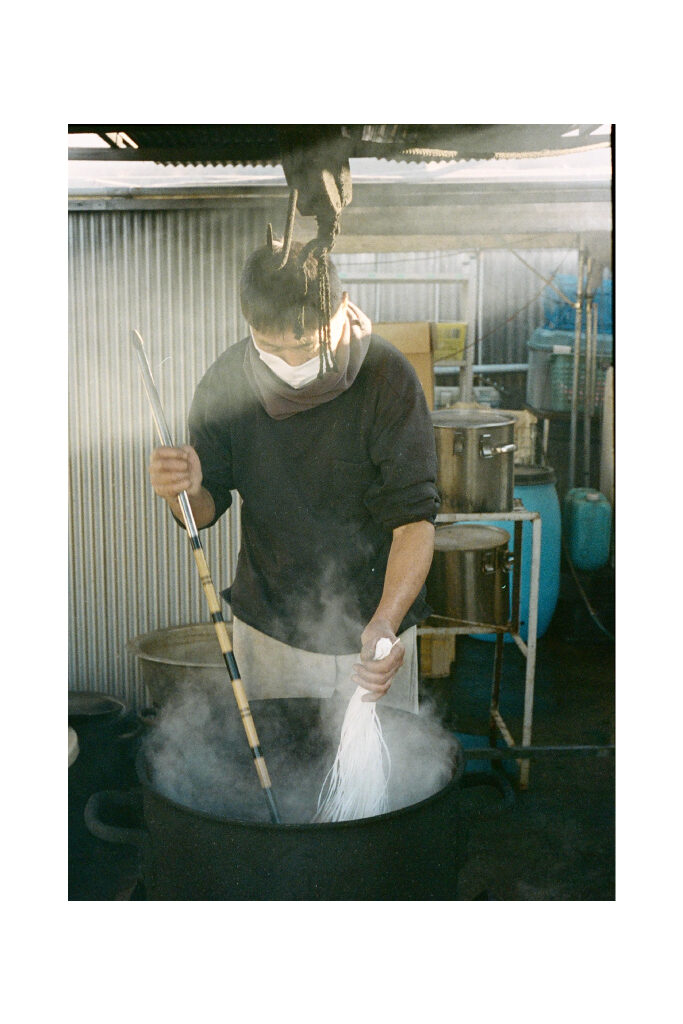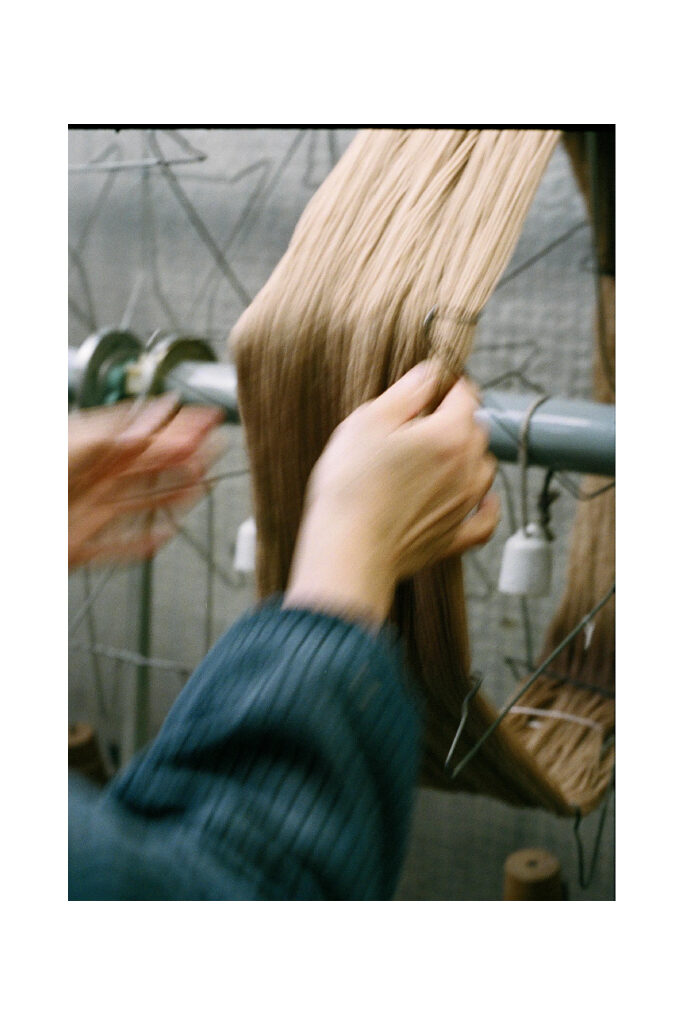 AW: It is what it is now I guess and there will be no more surprises. Whenever I think about it, it brings somewhat of a bad taste to the mouth frankly, that we have to deal with all the tourists again (laughs). I'm not going to say that I enjoyed the pandemic because that would be very disrespectful and selfish, but I remember I found myself in Kyoto sometime around July 2020, I've never experienced the city like that, it was surreal, to have the entire Kyoto all to yourself.
HO: That's probably the reason why I would just like to have one extra year (laughs).
AW: Final question, if you are not doing what you're doing now, what do you think you would be doing?
HO: I think I'll be a musician, playing a soundtrack of dissonance and noise (laughs).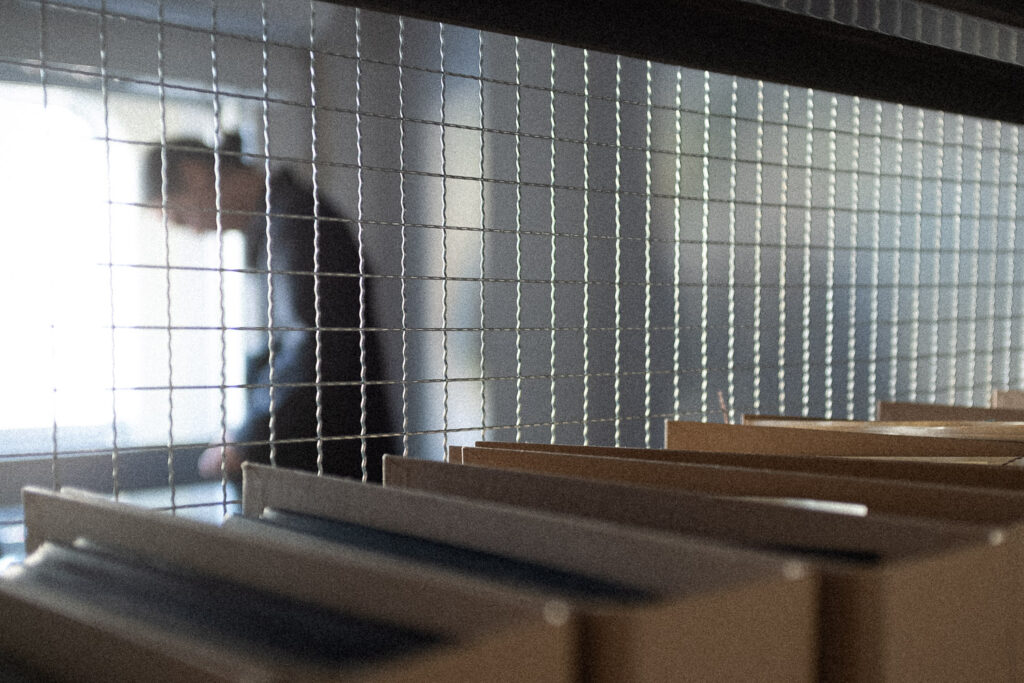 ---
1. Ichinomiya is a city located in Aichi prefecture, Japan. It's traditionally known for its flourishing textile production.
2. Jan Jan Van Essche is a fashion designer born and based in Antwerp, Belgium. A 2003 graduate of the Antwerp Royal Academy of Fine Arts, his first collection was launched in 2010.
---
The original interview was conducted in English by Axel Wang on 19 October 2022. The title of the chapter is in reference to the book written by Elizabeth Gray Vining published in 1960.
Editor & Design: Axel Wang
Photography: Unless otherwise noted, all images are courtesy of Hiroki Osuka
---