I remembered coming across the name, Hiroki Osuka for the first time, it was an odd moment when I received a reply from Ziggy Chen the Shanghai fashion label, regarding some trivial matters. It was hard to miss because it wasn't exactly common, to find a Japanese working for a relatively niche Chinese fashion designer, that was 2018.
Ever since, I had kept an eye out for Osuka's work, especially after the fact that I relocated to Japan myself. It was up until a point where I found out that he's actually now based in Nagoya, without thinking twice I reached out to the man hoping for a chance to speak with him. Looking up my inbox, the invitation email I initially sent out was in May 2022, I'm sure this is relatable to many, it's like writing a fan letter, after pressing the 'send' button you are left in a limbo, experiencing silent moments of uncertainties and agitation, those moments may well stretch into days or even weeks, even though you have by now learnt to cope with expectation management and equipped with an armour so thick that no refusal can penetrate, but still, those gauche seconds or perhaps minutes that one has to endure upon being turned down, I mean, no one genuinely enjoys a bitter disappointment right. Plus, Osuka's personal website is nothing short of the spectral, "Is there even a person behind this enigmatic façade?" I found myself speculating.
Fortunate enough for me, that none of the above was the case here. Osuka responded swiftly with sincerity to my invitation and had agreed to an interview, very much to my delight truly. Albeit inscrutable seemingly when we first met, over the course of the following seven months, Osuka had welcomed me to his working studio with open arms, offering me a peek into some of his very own recent textile developments. We shared coffees and meals together afterwards, I listened to his stories and the days he spent in Shanghai. Savvy, Osuka's eyes would light up even if the subject of textile comes up tangentially, if you don't interrupt, he could probably go on for a while.
Even though Osuka and I have only met no more than a few times, I felt like I've known the man forever, I for one, know that this is not something that one can say often, notably when you get older. Maybe it's because we share a similar background in textiles, and a mild interest in fashion, or maybe, simply because we speak the same languages, and isn't that just one of the most beautiful things — human connection. In post-COVID days, I don't know about anyone else but I personally longed for human connections once more, without me even realising, I had missed those days when you could just speak to a real human being without wearing an ugly mask, that you no longer have to sit in front of a bloody screen conducting a bloody zoom call and watching all your energies drain into a bloody black hole, let alone all the technical issues that might be forced upon you. It's good to have some humans back I guess.
Please find the first chapter of our conversation below. In this chapter, we spoke about the things that Osuka actually does — textiles, while he also shed light on his motivation behind his move to Shanghai, China from Toyohashi, Japan almost 20 years ago.
A Stranger in Shanghai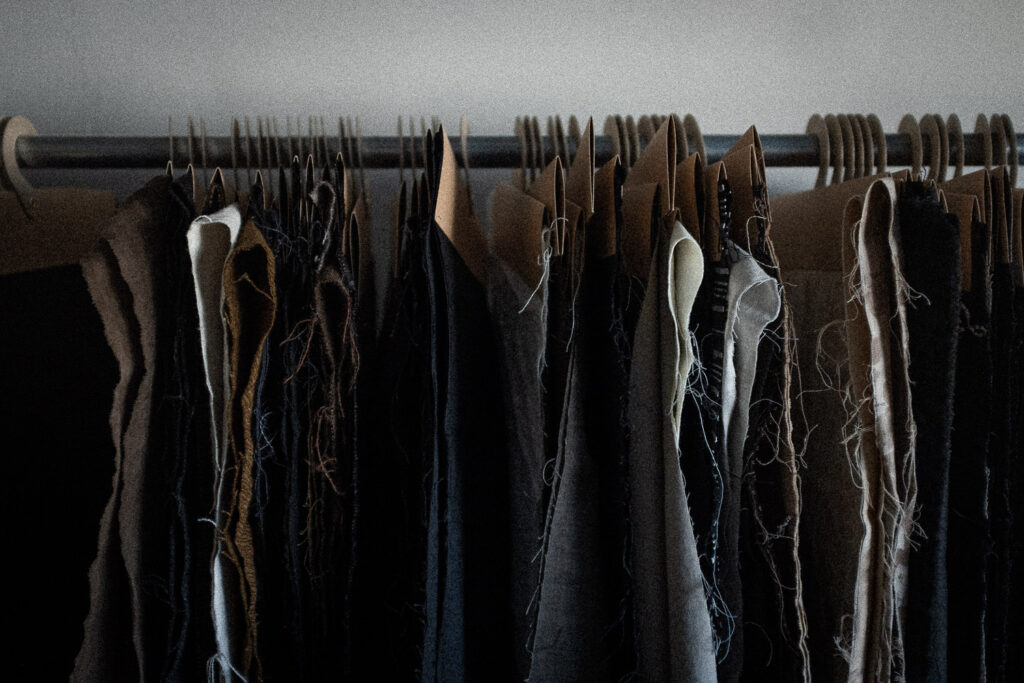 Axel Wang: How would you describe the job that you're doing now Osuka-san, because you don't just produce textiles?
Hiroki Osuka: That's a tough question… Everything that I do is connected — I source textiles, I develop and produce textiles, I work with textile manufacturers to create new fabrics and I work with labels to help with their collection development, also in terms of the commercial and marketing side since I have a background in wholesale. Therefore it's not only about consulting on the fabrics but more about the whole brand, how to differentiate, what's the right price point, who are the right audiences and so on. When I talk with the buyers, that provides me with an idea for the fabric, and when I work with a textile manufacturer I have to take the market into consideration so, it's quite hard, for me to narrow it down to just one word describing the occupation.
"…textiles are so fundamentally connected with people's way of life, their beliefs, and that's what fascinates me."
| | |
| --- | --- |
| ©SYNONYM | ©SYNONYM |
AW: In Japan where the culture of business cards remains so relevant, what does it say on yours?
HO: It doesn't say anything (laughs). Just a name and an address.
AW: Same here, I can imagine it being a little bit confusing for people.
HO: Yes, very much so, usually I then explain to people about what I do, most of the time they want a straight answer, "Oh so you are like a textile producer." Technically it's not wrong, textile has really been my biggest passion and over the years it has grown to become the core part of who I am, even outside of work I always think about textile — research on traditional techniques, going for a hunt for vintage fabric, or visiting the craftsmen, my lifestyle and my work and everything else that I do are kind of all intertwined.
After engaging with this subject for so long, like, I see the world, I'm able to understand different cultures through textiles, when I was showing you those old vintage fabrics from Miaozu1 for example, I came to understand their lifestyle after visiting them in Guizhou, why they make fabric and why it's dyed a certain way and why the pattern is — the geometrical patterns that you saw — there're always meanings underneath.
Whether it's from Peru, Mexico, India, Japan, textiles are so fundamentally connected with people's way of life, their beliefs, and that's what fascinates me. I mean, nowadays textile probably has a different meaning, it's much more diluted and tapered, it becomes more about the clothes that you are wearing, but as you dive deeper, zooming in closer, especially with the vintage or historical fabrics, you start to gain an incredibly profound understanding about the actual people and their cultures. For me, the word textile already has like multiple dimensions, it's not just a job or a piece of cloth, it's the culture.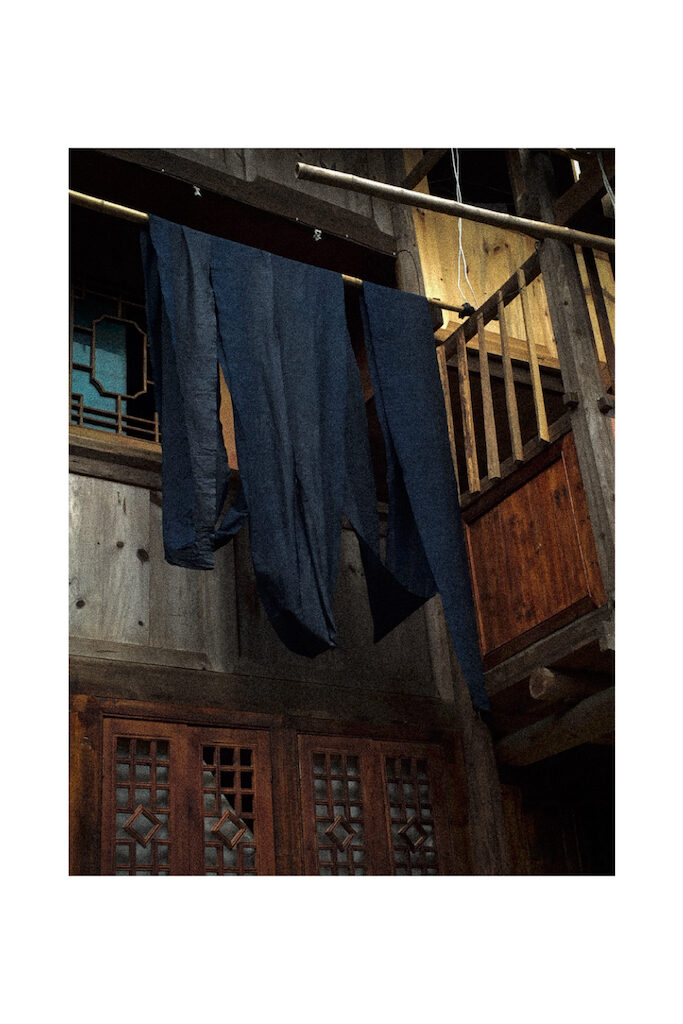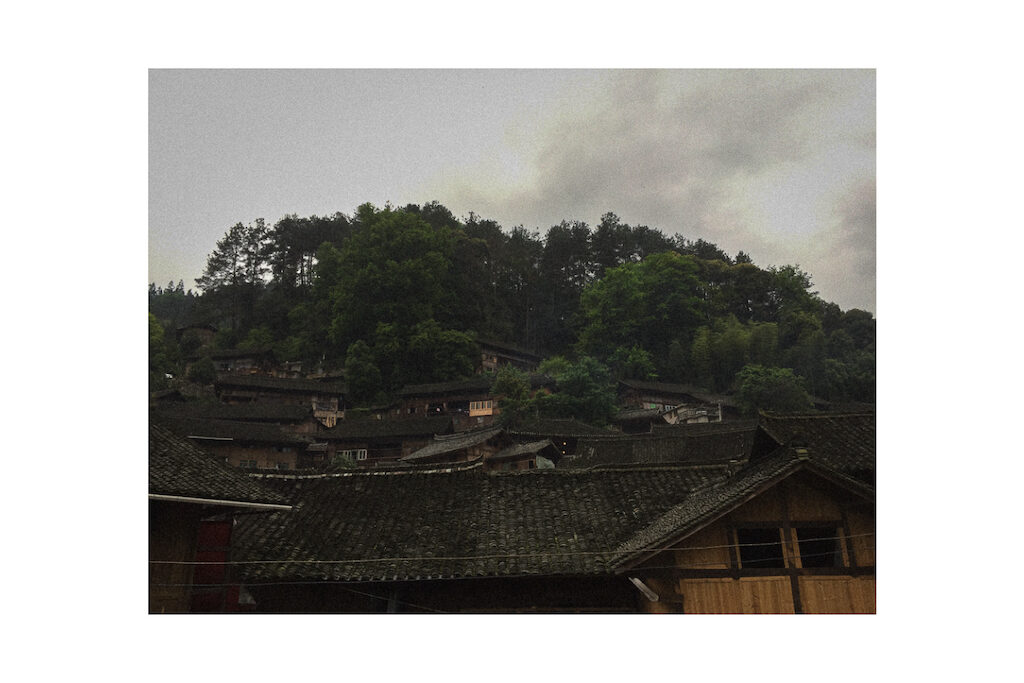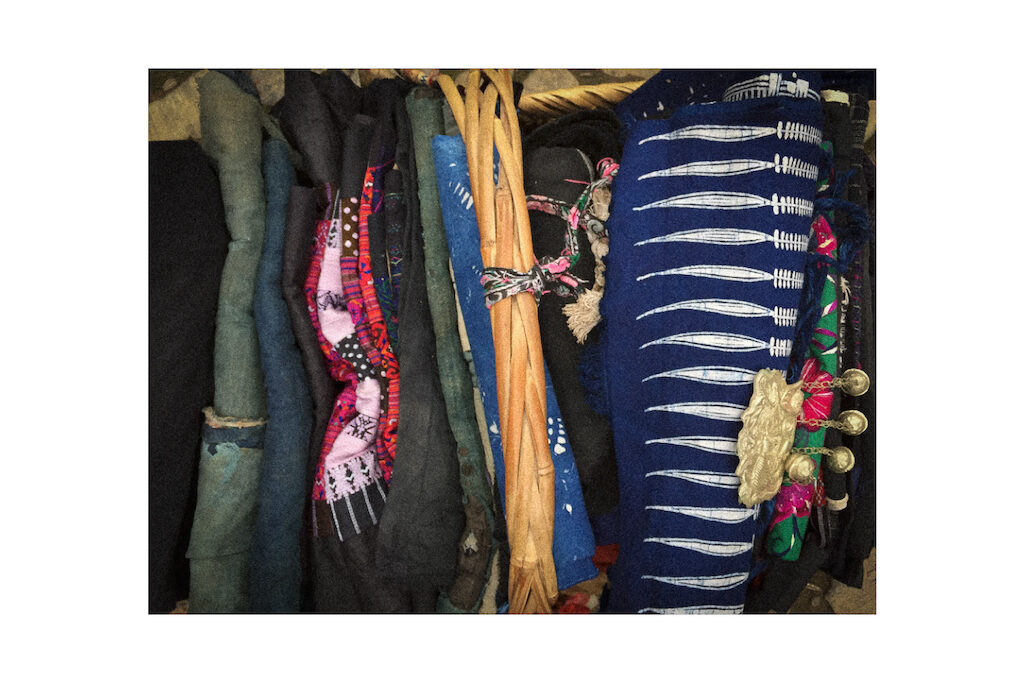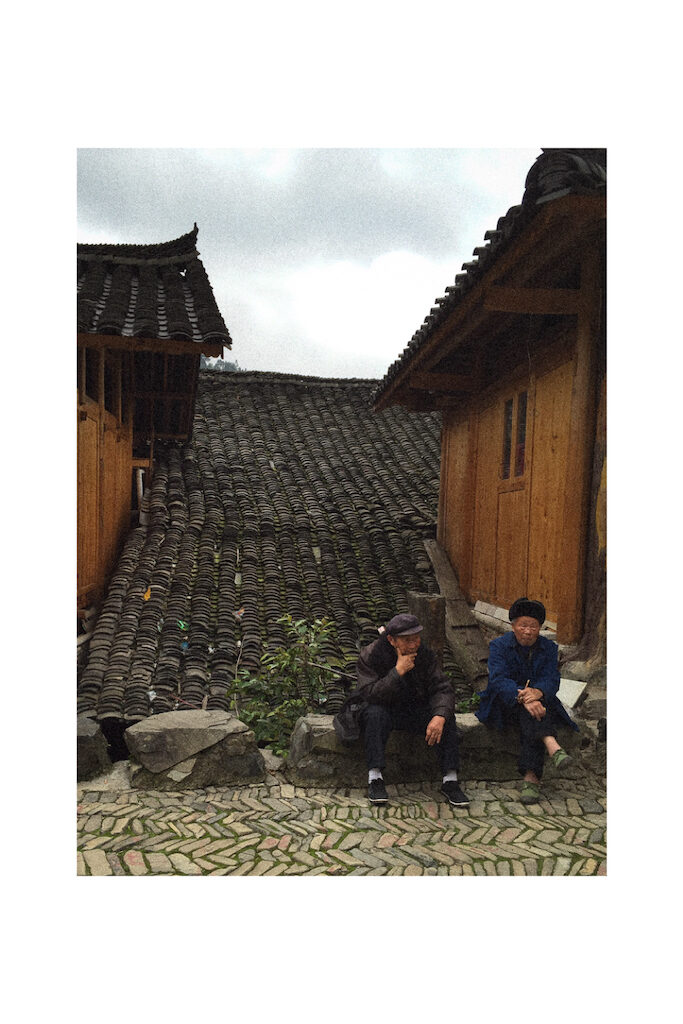 AW: Let's travel back in time for a bit before we go further. For those who don't know you in person, you went off to Shanghai at the age of 16, why Shanghai?
HO: Back then, the idea of going to Shanghai came to me like, it really was a mere coincidence. Growing up in a small city in Aichi Prefecture in Japan, I always wanted to see what's out there. You saw televisions and movies and stuff so you knew, like there's something going on in the world, outside of this little place I lived.
I think I told my parents that I umm, I wanted to go somewhere, you know? Obviously I knew of America, the likes of the UK or Canada, those were the names that would pop into anyone's mind at first right, if you are to study abroad. Then somehow I saw this ad when I was 14 or 15, in a shitty magazine, and it said, "Study Abroad in Shanghai" — That was shocking, if I'm honest, almost eye-opening. I mean, I never thought about the prospect of studying abroad in China, the idea just hit me and I thought, that's like the most interesting thing to do.
AW: But you didn't speak any Chinese?
HO: Nothing. I studied English in elementary school and junior high but Chinese no. I mean, China was such a mysterious, unknown country at the time, except for all the Kung-fu movies but that's about it. I knew nothing of Shanghai either, I didn't know the language, but that was really, really enthralling for me, like to go somewhere that I didn't know anything about. I think I've always been a curious person and I always wanted to do something different so that's that.
AW: You saw an ad and then you were off that's incredible. We're talking almost 20 years ago, back then, China was not what it is today. You didn't speak the language and it's a completely different culture, how did you feel? A young boy at that age, it must be fucking terrifying!
HO: Exactly (laughs)! No, I loved it. Everything in Shanghai was supremely, contrasting from Japan. Japan is just so organised, set in stone even. Things in my hometown haven't changed one bit since I left, it's probably been like that for the past 30 or 40 years, I'm not saying it's dead but it's not very much alive either. China, on the other hand, especially Shanghai, was changing by the minute.
Of course it wasn't easy, it took me a couple of years to adjust physically, adapting to the food, to the climate, everything, and you were right, many things were absolutely appalling to me in the beginning, but I genuinely loved the whole vibe, being in a different environment and having to learn something new every day, it was joyous really. There was this sense of freedom back then in Shanghai solely because it was still under construction, I'm not referring to the buildings alone, it's the whole culture, the whole society, there was this feeling of — anyone can be who you wanted to be, if you had an idea and had the guts you could do it, you don't really get that in Japan — where you must stay on the ground and work your way up, step by step. I guess it really was this kind of sense of freedom that kept me there for the next ten years.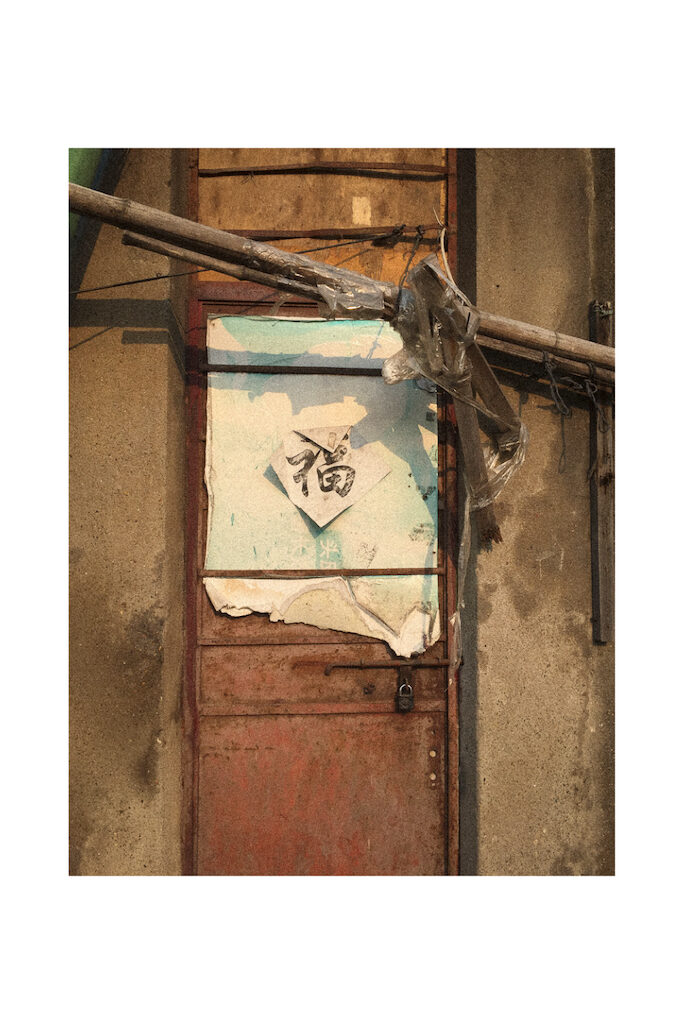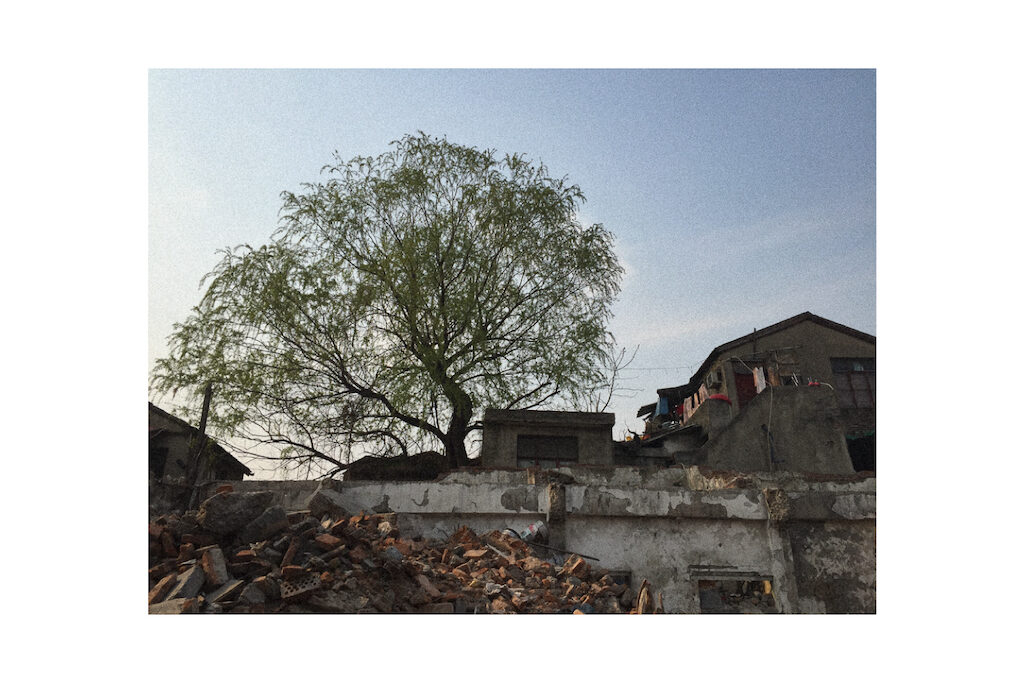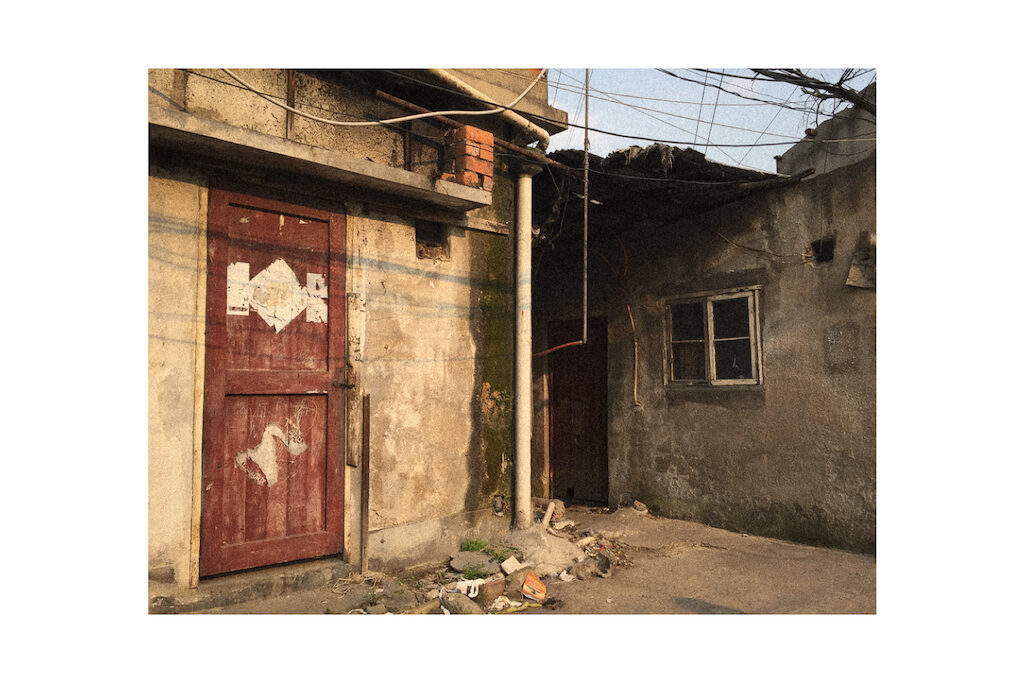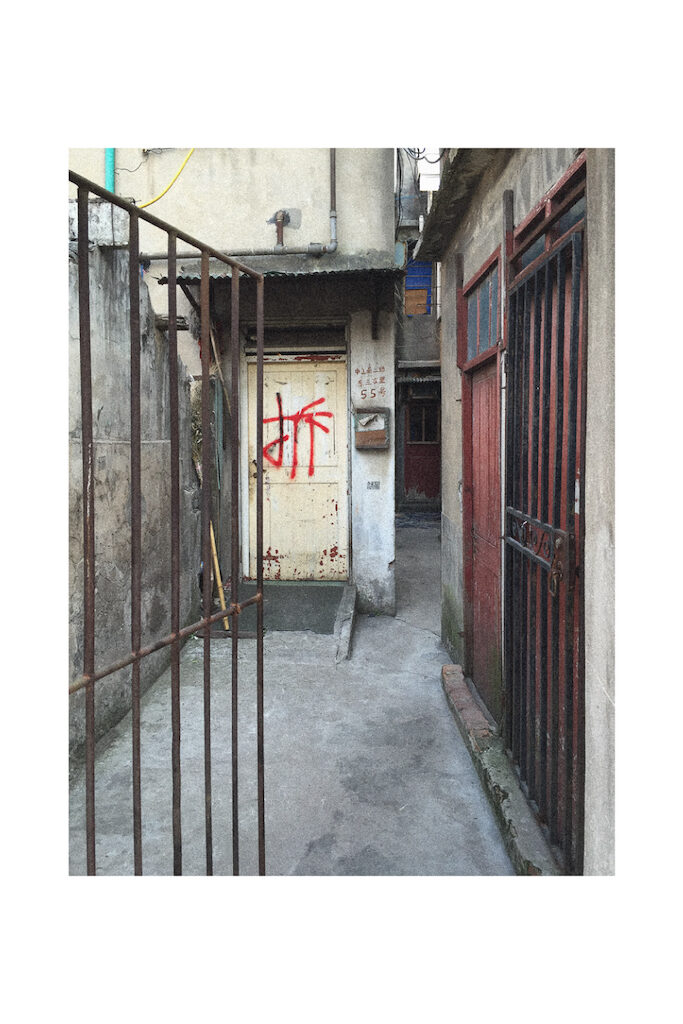 AW: When did you start working with Ziggy Chen2?
HO: It was before university graduation actually, while I was taking a fashion marketing course.
AW: So you went from English literature to fashion marketing?
HO: Yes, I only did that for about half a year funny enough, it was mostly Shakespeare and the whole thing just drifted away from reality and became so unreal to me, it wasn't that I didn't appreciate literature but it wasn't like I was heading for the theatre you know, so I soon switched course. After a few years of studies, obviously at that stage you had to be wondering about your future, like which brand you wanted to work for, should I stay or should I go back to Japan and so on. I think it was around 2010, right when I saw this capsule collection presented by Ziggy in Xintiandi, Shanghai, it was called Decoster Concept then, and it just blew my mind because it was completely different from everything I knew about Chinese fashion or fashion in general even, it was probably on that very same day I sent them an email asking for a job (laughs).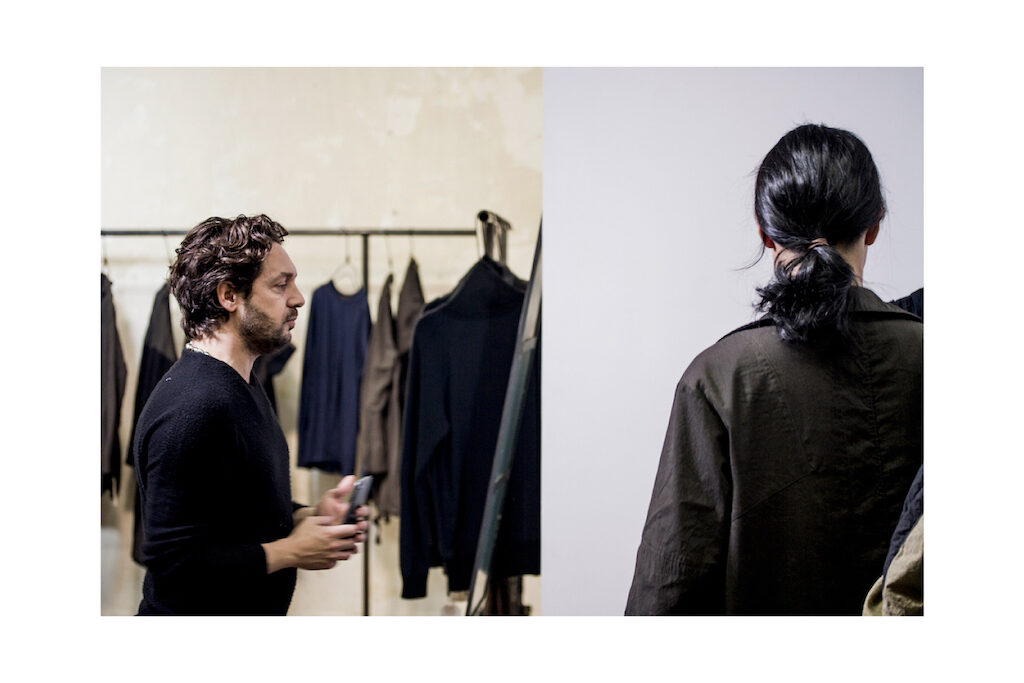 AW: What were your roles at Ziggy's?
HO: I started as an intern doing visual merchandising, sooner or later I was kind of promoted to become like a brand manager, I don't know, Ziggy probably saw something in me I guess (laughs), and that's when I started to manage the sales and wholesale side of the business. After a while we just naturally began working together on collection development, we travelled around Europe sourcing and developing fabrics, going to places like Italy or India for inspiration, and that's practically how I got into fabric development in the first place. At the time I wholeheartedly believed in what we were doing and I saw it as some kind of a mission and I was very devoted to this cause, you know, like, I felt like this was something that I must do! I remember thinking, I found this amazing designer in China and I wanted to tell everybody about it!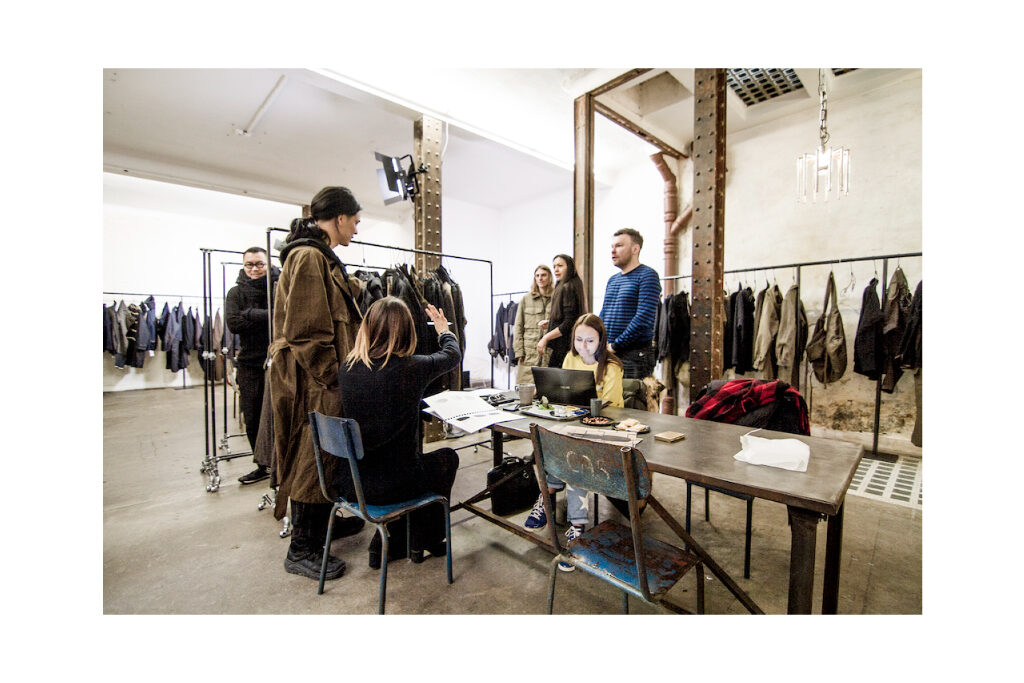 AW: From where I stand, I sometimes feel that there's this almost polarised view on China as a nation, that the West and some others are, one way or another, offended perhaps by how the country is rising up, it's often being portrayed as this devilish opponent on the media. As a Japanese national who speaks Chinese, lived and worked in China, who's very much immersed in the society, how do you see this country yourself?
HO: I guess it's understandable that in the West or in Japan, like people sometimes have this antagonistic view against China, seeing all the negative stuff from the mainstream media, but I do think it's vitally important that we don't mix up the government and the people. If you go to China and actually meet the people and spend time with them, in no time you would see that many of them are extremely intelligent, extremely polite. This is something that Ziggy taught me too, well he didn't actually lecture me or anything, it was only by spending time with him, seeing the type of person he is. Ziggy is poised, polite, has a very open mind and it's incredible to see how much faith and trust he places in the younger generation, over the years we formed a very special bond of friendship and professional working relationship, I don't mean to draw comparisons with Japan again but it's not something that I come across very often here if I'm honest. I guess it's thanks to knowing people like Ziggy, I slowly, gradually, began to realise that, maybe what I saw on the media, or what I used to think, or what people said, wasn't entirely true, it wasn't the whole picture at least.
---
1. Miaozu is one of the 56 ethnic groups in China, mostly living across the provinces of Guizhou, Yunnan, Guangxi and so on.
2. Ziggy Chen is a Chinese fashion label based in Shanghai, infusing Western culture with traditional Chinese design.
---
The original interview was conducted in English by Axel Wang on 19 October 2022. The title of the chapter is in reference to the film of the same name, produced and aired by NHK, depicting Ryunosuke Akutagawa's (芥川 龍之介) time as a reporter in Shanghai in the 1920s.
Introduction, Design & Editor: Axel Wang
Photography: Unless otherwise noted, all images are courtesy of Hiroki Osuka
---